This is what PETA stands for. Its millions of members and supporters around the world are an unstoppable force.
We've won hundreds of times for animals this year—and 2019 isn't over yet! Here are just some of the victories, in no particular order, that we achieved this year.
PETA scientists helped persuade the Environmental Protection Agency (EPA) to end toxicity tests on mammals.
The EPA will be preventing countless animals from being poisoned in cruel chemical tests, after almost 20 years of work by PETA scientists. The agency announced that it would end toxicity tests on mammals by 2035, and with some more work and a little luck, we can make the policy take effect sooner and make it include all animals.
Today, the @EPA announced it will end toxicity testing requirements on mammals by 2035!

This groundbreaking announcement follows almost two decades of work by PETA scientists who will keep working to end all tests on animals worldwide! https://t.co/V383euy8oL pic.twitter.com/ARDFqxGoIP

— PETA (@peta) September 10, 2019
We persuaded A LOT of companies to cut ties with SeaWorld.
Just a few of the travel giants that said "no" to the abusement parks are Sunwing Airlines, Virgin Holidays, TripAdvisor, Booking.com, AAA Northeast, United Airlines, and Airbnb, which also donated $100,000 to PETA's campaign to stop animals from being held in captivity and used for human entertainment.
Fur is essentially over.
In 2019, following years of action and some of PETA's most iconic campaigns, we watched Macy's, Balmain, Victoria Beckham, 3.1 Phillip Lim, and Prada finally join the ranks of most other top designers and commit to banning fur. Slovakia passed a law that ended fur farming, making it the 15th European country to do so; Germany's last farm shut down because of pressure from animal advocates; and Queen Elizabeth II went fur-free.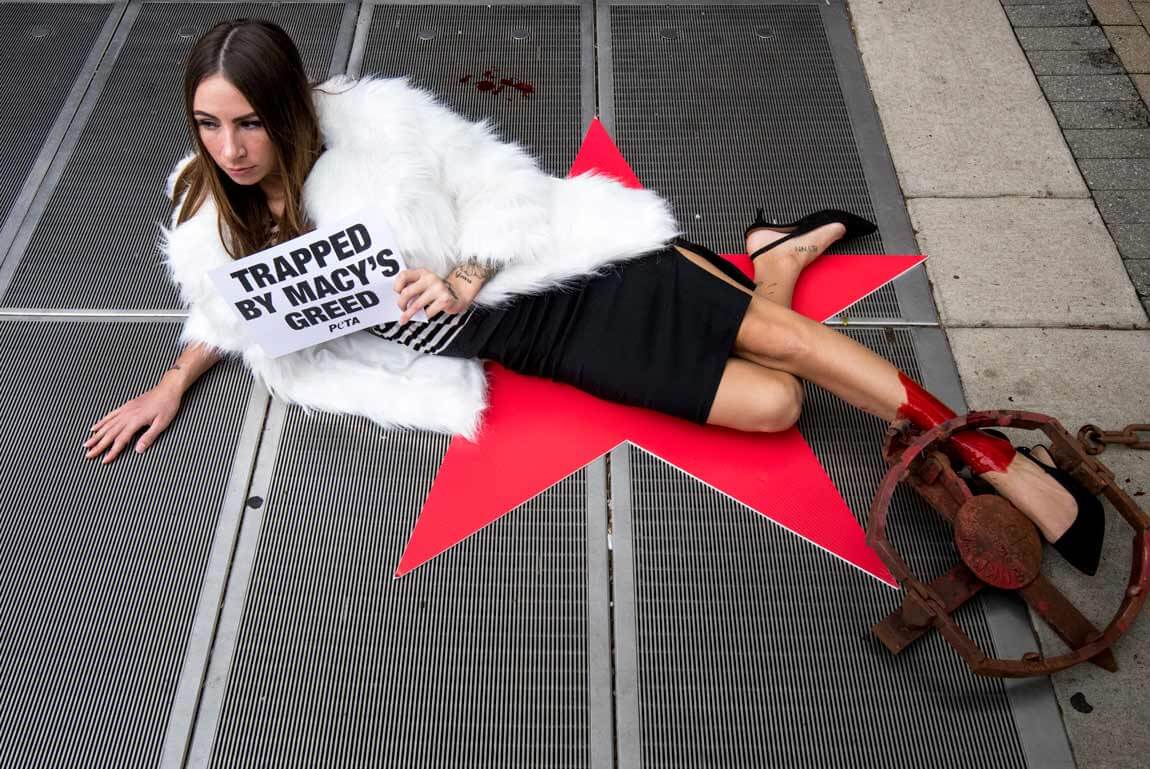 Vegan restaurant options are exploding.
Just a handful of the eateries that have rolled out animal-free choices after working with PETA are Panera Bread, Live Nation, Uno Pizzeria & Grill, Dunkin', Baskin-Robbins, Denny's, Carl's Jr., and Panda Express. And Disney parks are adding more than 400 new vegan meals and snacks.
Coca-Cola ended its sponsorship of the Iditarod.
We kept the pressure on until Coke stopped supporting a death race in which dogs are forced to run the equivalent of 39 marathons in a row. Now we're aiming for Chrysler.
BREAKING: @CocaCola has ended its sponsorship of the cruel and deadly Iditarod dog race ❤️ This comes after PETA protests and more than 205,000 emails from PETA supporters! pic.twitter.com/6MAz1Ks1hL

— PETA (@peta) February 13, 2019
We've nearly decimated the badger-hair brush industry.
In another example of how PETA stands for the animals no one else is talking about, after we shared a shocking eyewitness exposé of China's badger-hair industry, in which these gentle animals were being killed for makeup and paint brushes, nearly 100 companies agreed to stop using badger hair. Just a few of them include Morphe and NARS, and we aren't done yet.
We won big changes from the world's largest retailer.
After a 10-year PETA effort, during which scores of concerned shoppers contacted us with disturbing reports of cruelty to and neglect of fish, Walmart confirmed that it's ending all live-fish sales.
Nosey the elephant is safe from her abuser, Hugo Liebel.
PETA made Hugo Liebel infamous for chaining, exploiting, and neglecting beautiful elephant Nosey. Finally, after the horrors were exposed over a period of 15 years, in 2019, the feds yanked Liebel's exhibitor license. And a court's recent dismissal of his attempt to appeal means that sweet Nosey continues to remain safe and protected from him. Meanwhile, she's thriving in her new sanctuary home. You can get a bit teary-eyed—it's OK. We did, too.
Fish are safe from being used as "rentals."
PETA stands for even the smallest animals. We worked with New York's Soho and Roxy hotels to end their dangerous fish-rental program, in which live goldfish were delivered to guests' rooms upon request. All the fish were "retired" and given new homes.
The Grammy and Academy awards went vegan.
After working with PETA, the Recording Academy included loads of vegan options at its official Grammy Awards after-party, and Wolfgang Puck made sure that the Academy Awards' Governors Ball was full of five-star animal-free fare.
Audrey Ma for Wolfgang Puck Catering
Doug Terranova won't be terrarizing animals and forcing them to perform anymore.
The U.S. Department of Agriculture permanently revoked this big-cat abuser's license after he amassed PETA complaints, citations for violating the federal Animal Welfare Act, and sizable penalties and fines.
Many new companies earned PETA's cruelty-free certification.
Among the brands that ditched animal tests after talks with us? Industry giants Herbal Essences and Dove.
We got animal tests out of foods and beverages, too.
In 2019, PETA worked with Kellogg, Hershey, Pernod Ricard (which includes Malibu Rum, Absolut Vodka, Jameson Irish Whiskey, Seagram's Gin, and Chivas Regal), and many other top companies to prevent countless animals from undergoing experiments conducted just to make bogus human health claims.
We persuaded the world's largest packager to stop funding spine crush tests on animals.
Ball Corporation—of Mason jar fame—is a multimillion-dollar Fortune 500 food and beverage packaging giant. But the company was also a "Platinum Partner" with Wings for Life, which funds cruel and scientifically unsound experiments in which animals are crushed, paralyzed, electrocuted, and more. We presented Ball with a wealth of research, and the company ended its funding of animal experiments.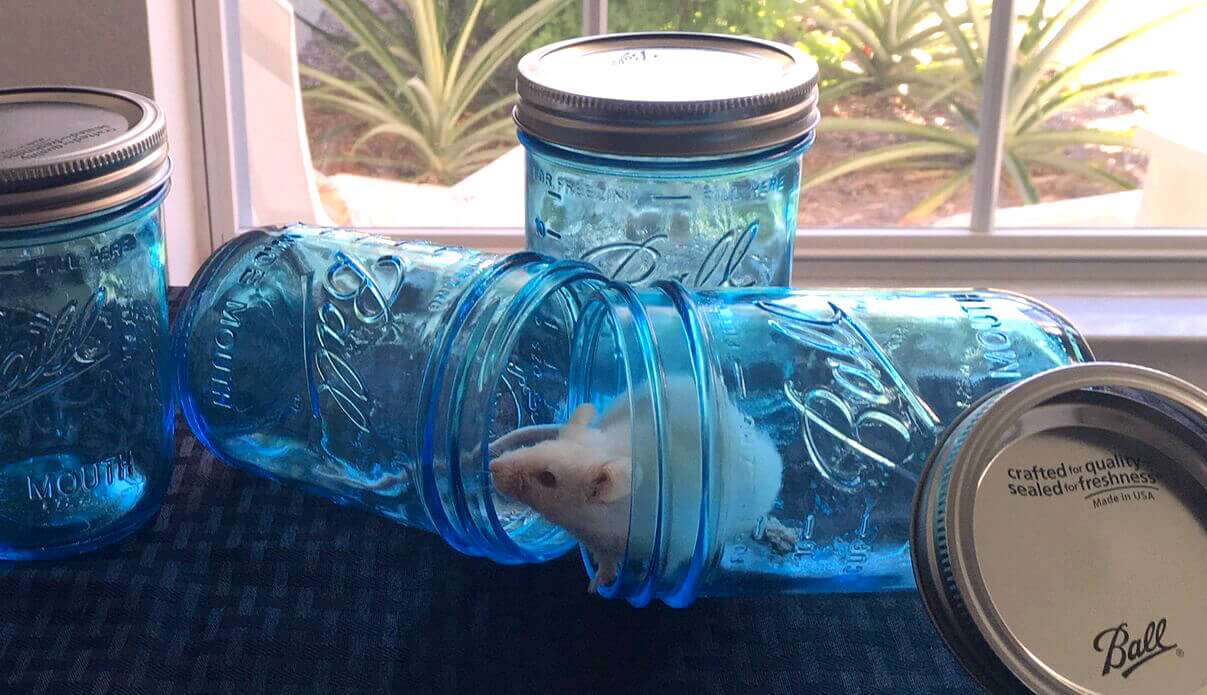 Rescued dogs are the official state dog of Delaware.
PETA rushed an urgent alert to our members and supporters in Delaware urging them to contact their representatives to express their support for House Bill 57—which would make rescued dogs the state dog. The measure passed the House and Senate unanimously.
Meanwhile, California was busy passing four new PETA-backed animal protection laws.
The state outlawed the use of most animals in circuses, banned fur, and passed two bills banning exotic skins from alligators, crocodiles, lizards, caimans, and hippos. PETA supported the bills with sponsorships, spoke at committee hearings, flew experts in, garnered celebrity support, held demonstrations, and mobilized tons of California supporters who turned out in droves to show residents' strong approval.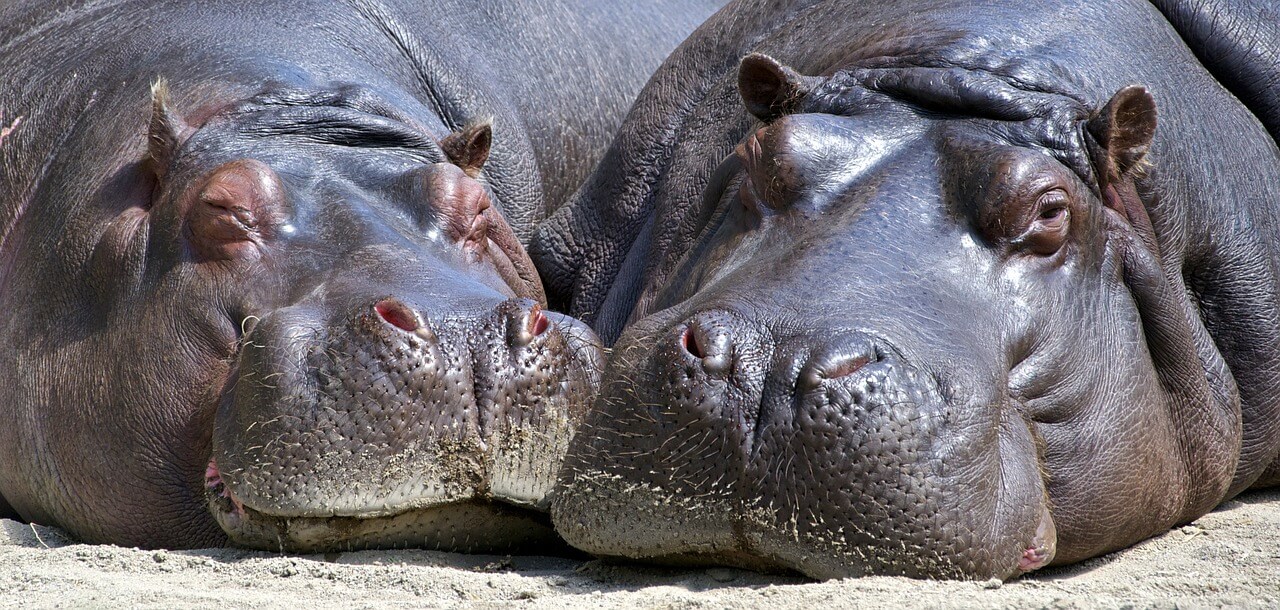 Ndume got a new home.
Gorilla Ndume spent almost a year isolated from members of his own species after Koko, the famed signing gorilla, died. The Cincinnati Zoo fought to offer him a more appropriate environment with opportunities for socialization, and PETA and nearly 70,000 of our supporters spoke up to help the zoo. This May, Ndume arrived at his new home, where he is now thriving.
We saved tiny mice, hamsters, and rats from near-drowning experiments.
Pharmaceutical companies around the world have dropped mice, hamsters, and rats into inescapable containers of water in pointless experiments that teach us nothing about human depression. But after PETA provided them with sound scientific evidence debunking these forced swim tests, many pharma giants banned them, including Johnson & Johnson, AbbVie, Roche, AstraZeneca, Novo Nordisk A/S, Boehringer Ingelheim, Pfizer, and others. And we won't stop until they all have.
Canada ended whale and dolphin captivity!
PETA supporters in Canada pushed, and the country made it illegal to hold whales and dolphins captive for human amusement.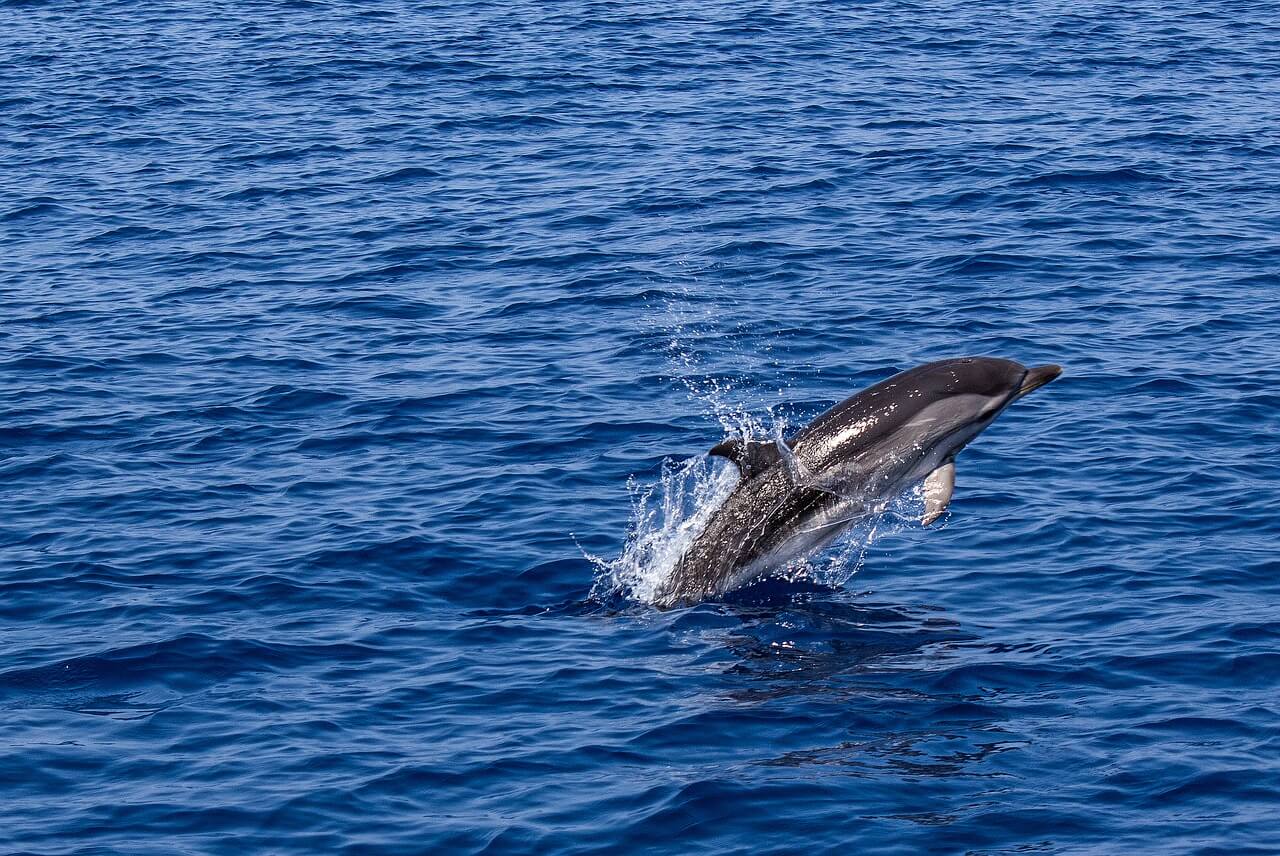 Travel companies are turning their backs on elephant rides.
Elephants used for rides have their spirits broken with beatings and are controlled with the constant threat of physical punishment. After hearing from PETA about the cruelty inherent in these tourist traps, more than 50 companies are refusing to sell tickets for elephant rides, including Booking.com, Fodor's, and Airbnb.
New York said "no" to foie gras cruelty.
Calling foie gras (the diseased livers of force-fed ducks and geese) "gruesome," "inhumane," and "egregious," the New York City Council agreed with PETA and experts and banned the "delicacy," making it illegal to serve or sell.
Texas A&M stopped breeding dogs for muscular dystrophy experiments.
As a result of our loud and highly visible public campaign against Texas A&M University's disgusting and failed muscular dystrophy experiments on dogs, the school stopped breeding dogs to have a canine form of the disease. We won't be silent until the school ends the experiments, too.
HUGE PROGRESS!

After a massive PETA campaign, @TAMU has STOPPED BREEDING DOGS with muscular dystrophy!

An end to these horrific experiments is in sight and we will not give up until that dog lab is empty! pic.twitter.com/pX9hh6b1Ql

— PETA (@peta) September 12, 2019
Pigeon killers went to prison after PETA's investigation.
PETA's work to expose animal abuse that no one else was talking about got a boost when a court in Taiwan sentenced two pigeon racing club officers to prison and fined 184 pigeon racers for illegal gambling associated with these cruel races.
We helped Louisiana prevent animals in shelters from being sold to labs.
A new law in Louisiana has made it illegal for animal shelters to sell animals to laboratories for use in painful and deadly experiments. The law followed a collaboration between PETA and a whistleblower that exposed a "shelter's" release of animals to Louisiana State University for use in classroom training exercises.
The National Institutes of Health is finally encouraging animal-free sepsis research.
After years of PETA pressure, the National Institutes of Health has finally begun to listen, announcing that it will prioritize human-relevant sepsis research instead of continuing to focus on deadly and flawed experiments on mice and rats.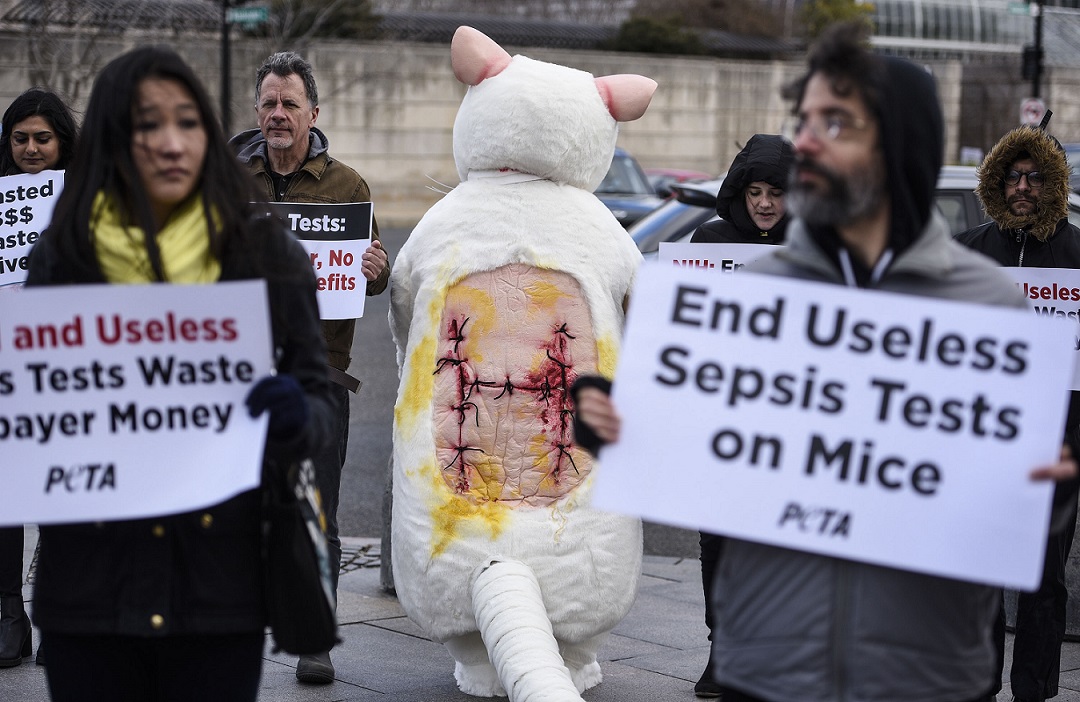 Long Islanders rejected an aquarium.
After a spirited campaign led by PETA and Long Island Orchestrating for Nature that involved protests, town meetings, appeals to officials, and even support from Alec Baldwin, SeaQuest withdrew its application for an aquarium on Long Island, New York.
*****
None of these monumental victories for animals would have been possible without the assistance and dedication of PETA members and supporters. If you're not yet a card-carrying member of PETA, you can join today for just $16. And if you're already proudly supporting what PETA stands for, consider giving gift memberships to your loved ones this holiday season.
Thank you for changing the world for animals!