Whether for their health, for animals, or for the environment, everyone is going vegan these days. So it's only fitting that Hollywood's biggest night is going vegan as well! PETA asked Wolfgang Puck, the renowned chef behind the Governors Ball (the Academy Awards' official after-party) to share what five-star animal-free fare he'll be serving at the celebration. So here's the list of mouthwatering dishes that all the biggest names in show business will be holding next to their Oscar statuettes:
Avocado Tostadas with Crunch Cabbage and Chipotle Glaze
Wild Mushroom Potsticker, Black Truffle Ponzu
Mini Taro Root Taco with Miso Glazed Eggplant and Smoked Soy Mushrooms
Heirloom Carrot "Tartare," Pickled Mustard Seed, Horseradish, Sunchoke Bark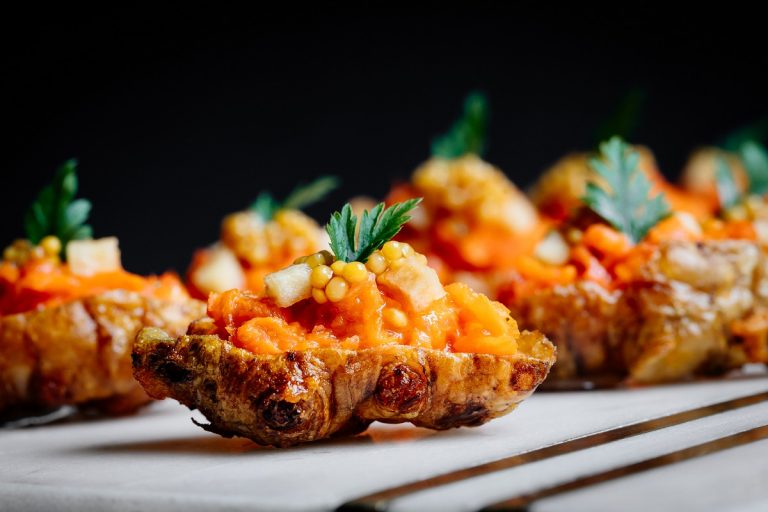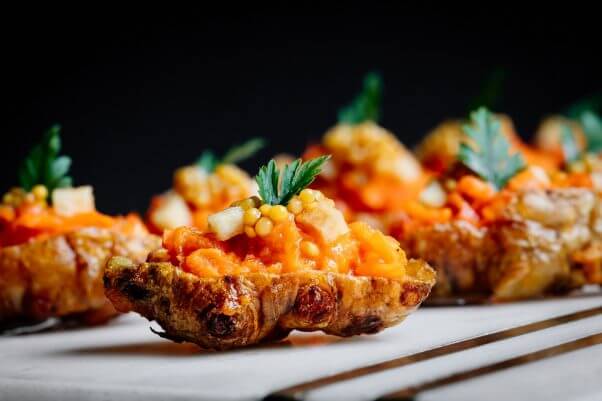 Audrey Ma for Wolfgang Puck Catering
Opal Apple "Summer Roll," Cucumber, Shiso, Pomegranate Pearl
Frozen Golden Beets, Almond Custard, Meyer Lemon, Ice Lettuce
Torchio Pasta, Arugula, Tomato, Caper Berries, Aleppo Pepper, Black Olive Oil, Basil Flower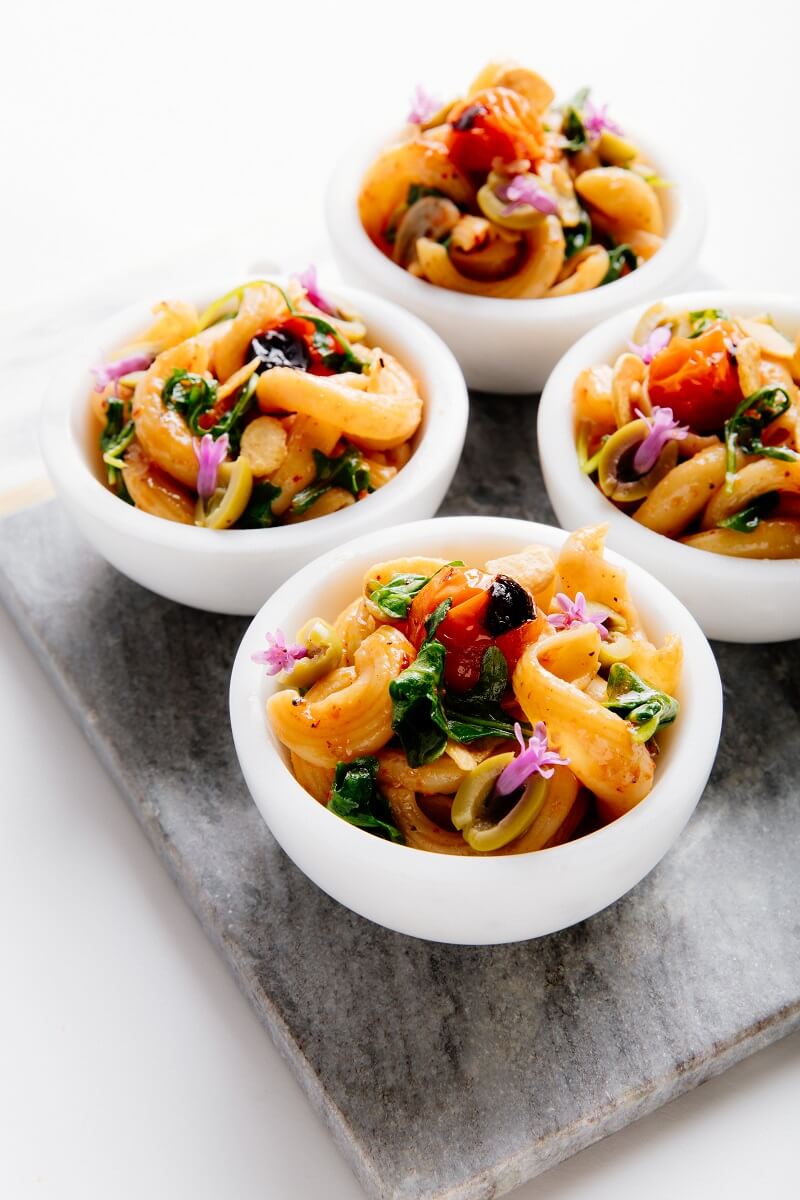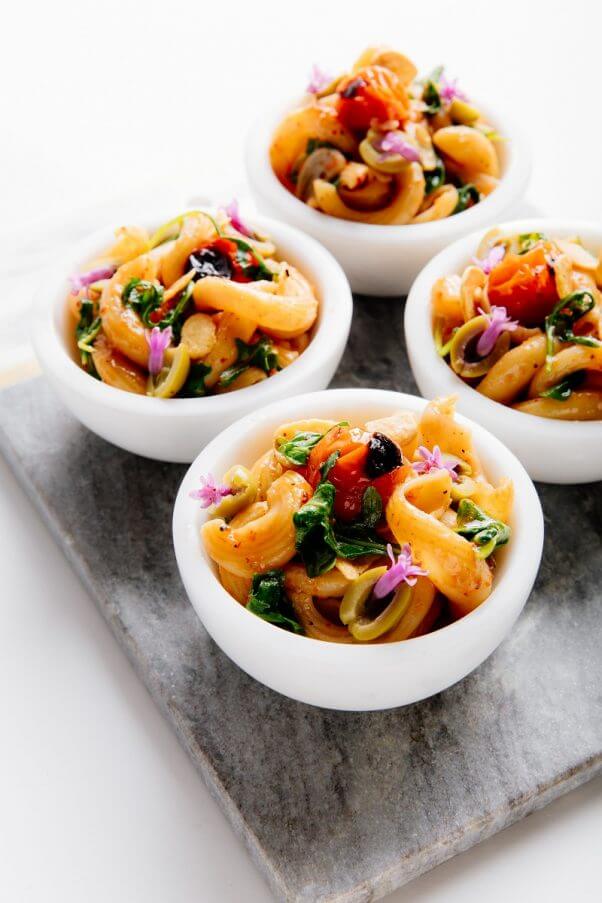 Audrey Ma for Wolfgang Puck Catering
Tropical Pavlova with Macerated Jackfruit and Dragon Fruit
Coconut-Chocolate Bar
Hawaiian Superfood Spheres
Red Velvet Whoopie Pies
Cashew Vanilla Tiramisu
Tropical Halo-Halo
Sunflower Raspberry Macaron
Chocolate and Sea Salt Cookies
Many of the Academy's most talented members—including Joaquin Phoenix, Elliot Page, Jared Leto, Jessica Chastain, Natalie Portman, Ruby Rose, Maggie Q, Chloë Grace Moretz, Jessica Lange, Michelle Pfeiffer, Liam Hemsworth, and Tobey Maguire—say that eating humanely has helped them become so successful. And it's possible that more stars will go home from the Academy Awards with a winning new lifestyle.
Want to whip up some creative vegan fare for your Oscars viewing party? Check out some of PETA's favorite recipes.