Today, one of the biggest cities in the world has taken a firm stand against cruelty to animals. In a packed room, surrounded by PETA supporters, the New York City Council voted to pass multiple new PETA-backed laws to help animals. The council has banned foie gras, making it illegal to sell or serve the barbaric dish. It further regulated the horse-drawn carriage industry, protecting horses from being forced to work in extreme temperatures. The council also passed an important measure to protect wild birds from poaching, and it passed a resolution supporting a statewide ban on the sale of dogs, cats, and rabbits in pet stores, which would give shelters a leg up and help to stem the homeless-animal crisis. Finally, New York voted to help dogs even more by increasing the mandatory fines for abusing them by keeping them chained.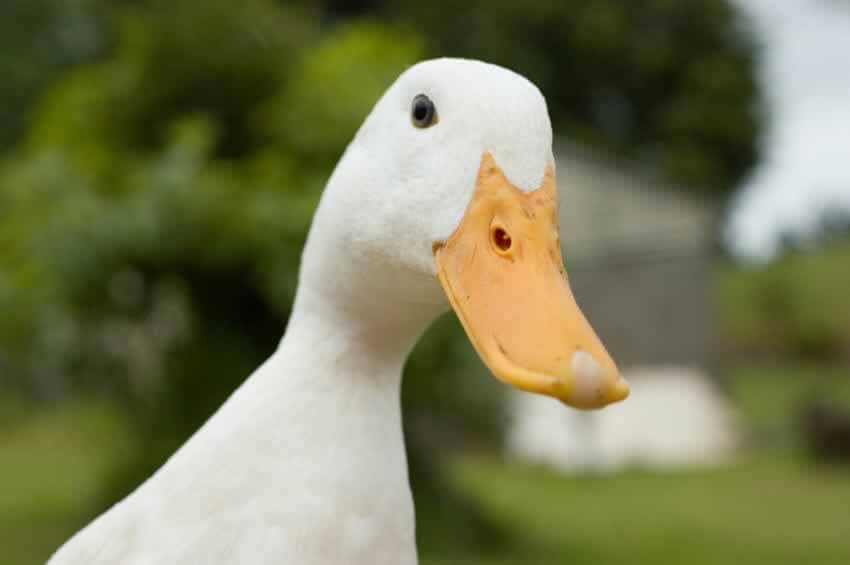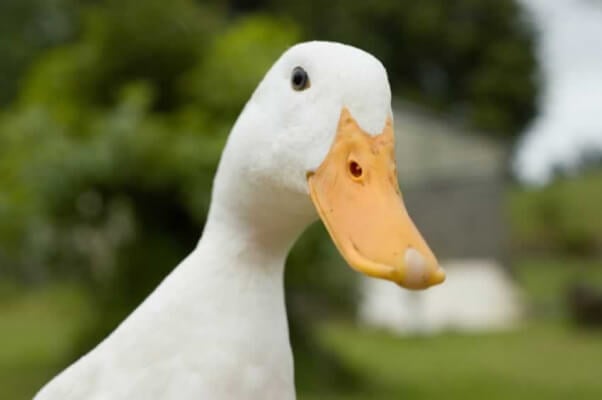 © iStock.com/George_Clerk
As the foie gras ban and horse-drawn carriage regulations faced the stiffest industry opposition, we focused our efforts on making sure those measures passed.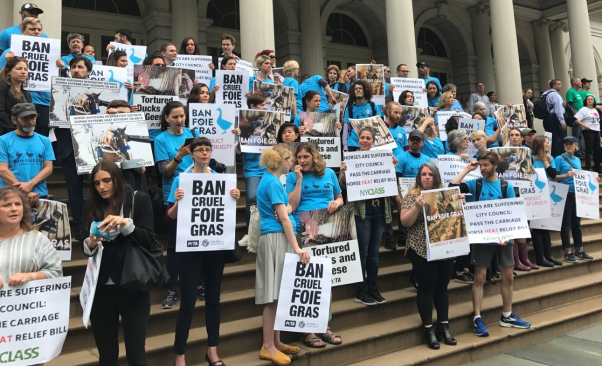 "Foie gras" means "fatty liver" in French, and this "delicacy" is actually the diseased livers of ducks and geese who have been force-fed through a large metal rod shoved down their throats multiple times a day until their livers swell to up to 10 times their normal size. A coalition of more than 50 organizations, including PETA, led and organized by Voters for Animal Rights, helped keep this lifesaving bill on track. We held spirited demonstrations, provided expert eyewitness testimony to the city council, and showed the gut-wrenching footage from our investigations into foie gras farms, including Hudson Valley Foie Gras in Ferndale, New York.
Despite pushback by the foie gras industry, we won.
"Force-feeding a bird for the sole purpose of making it sick to create some bizarre delicacy is gruesome and inhumane."

—New York City Council Member Justin Brannan
"I can think of nothing more commonsense than ending the egregious practice of selling a luxury food item made from abused animals."

—New York City Council Member Carlina Rivera
Foie gras production has now been banned by 15 countries, and dozens of restaurants and retailers—including Aramark, Costco, FreshDirect, Postmates, Target, and Whole Foods—don't carry the food as a matter of policy. Many of them made this decision after hearing from PETA and our members. With our help and with assistance from our friends at other organizations, California became the first state to ban it, and now, New York City has followed suit. We won't stop until no duck or goose ever suffers for foie gras again.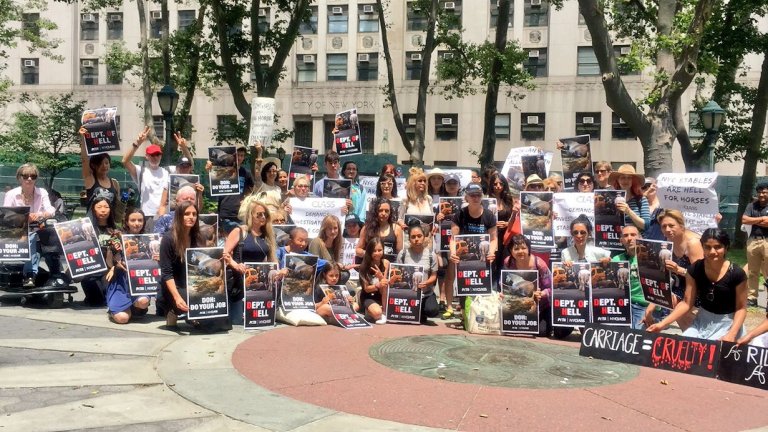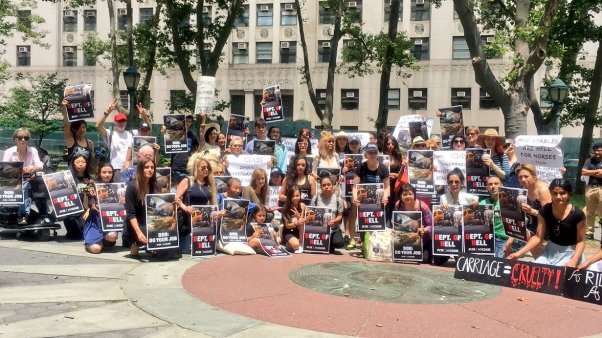 The important new law that will help protect horses forced to pull heavy carts full of tourists all day, every day, was introduced by PETA's friends New Yorkers for Clean, Livable, and Safe Streets (NYCLASS). It requires horse-drawn carriage operators to abide by the heat index and suspend operations when the weather becomes too extreme to make the horses work. This vital legislation follows years of efforts by NYCLASS, PETA, and our supporters—including initiating a massive public information campaign, working with city officials and lawmakers on legislation, providing expert testimony on what horses made to pull carriages endure, sending in mounds of petitions, and holding countless demonstrations.
Horses don't belong on crowded streets! Moving horse carriages out of #NYC's Midtown traffic & into #CentralPark is an encouraging first step. https://t.co/tkJ6bCXauQ

— PETA (@peta) August 30, 2018
Animal advocates scored a previous major victory for these horses in January, when a Supreme Court justice upheld Mayor Bill de Blasio's restriction that moved the horses off congested, dangerous city streets and limited their use to Central Park following several traffic accidents involving the carriages. Horse exploiters sued de Blasio in order to try to keep the animals trudging between blasting car horns and exhaust fumes. So when hundreds of activists stormed the streets of New York City for the annual Official Animal Rights March, the demonstration included loud chants to get the horses out of city traffic.
PETA and NYLCASS won't stop until these abusive tourist amusements have ended and the horses have been retired.
Thank you to the PETA supporters in New York and across the country who helped make these exciting victories for animals possible.
Help us keep winning by using PETA's easy rapid-action form to speak up quickly for animals when they need you the most: