Every day in countries around the world, animals are fighting for their lives. They are enslaved, beaten, and kept in chains to make them perform for humans' "entertainment"; they are mutilated and confined to tiny cages so that we can kill them and eat them; they are burned, blinded, poisoned, and cut up alive in the name of "science"; they are electrocuted, strangled, and skinned alive so that people can parade around in their coats; and worse.
The abuse that animals suffer at human hands is heartbreaking, sickening, and infuriating. It's even more so when we realize that the everyday choices we make—such as what we eat for lunch and the kind of shampoo we buy—may be directly supporting some of this abuse. But as hard as it is to think about, we can't stop animals' suffering if we simply look the other way and pretend it isn't happening.
Animals are counting on compassionate people like you to give them a voice and be their heroes by learning about the issues they face and taking action. Each of us has the power to save animals from nightmarish suffering-and best of all, it's easier than you might think. If you're ready to join the millions of other compassionate people who are working to create a kinder, better world for animals, learn how animals suffer when used for experimentation, food, entertainment, clothing and the pet-trade. Together, we can make a difference.
Get PETA Updates
Stay up to date on the latest vegan trends and get breaking animal rights news delivered straight to your inbox!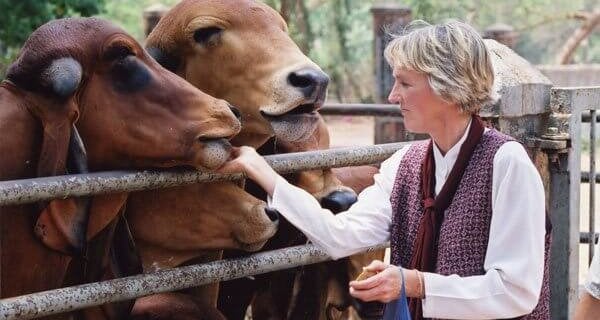 "Almost all of us grew up eating meat, wearing leather, and going to circuses and zoos. We never considered the impact of these actions on the animals involved. For whatever reason, you are now asking the question: Why should animals have rights?" READ MORE
— Ingrid E. Newkirk, PETA President and co-author of Animalkind