On September 10, the U.S. Environmental Protection Agency (EPA) announced plans to stop funding and requesting tests on mammals by 2035. This fantastic news follows 20 years of work by PETA to end the use of animals in EPA-required tests—those that involve applying chemicals directly to the eyes and skin of animals, feeding them pesticides, and forcing them to inhale toxic chemicals.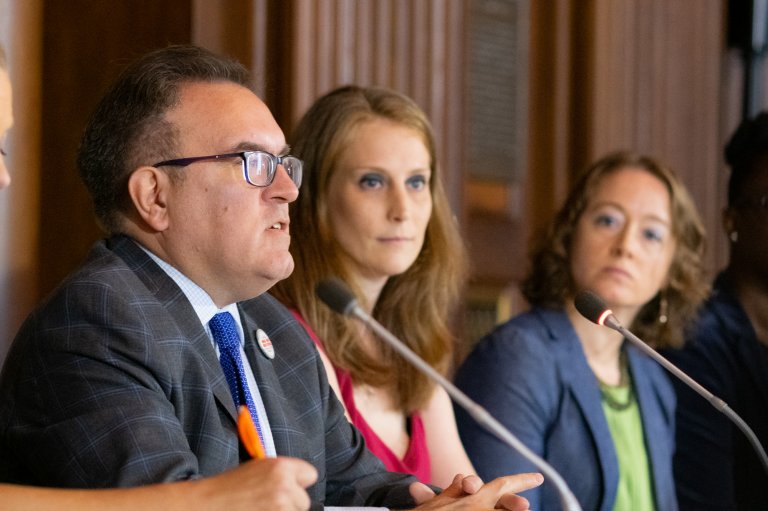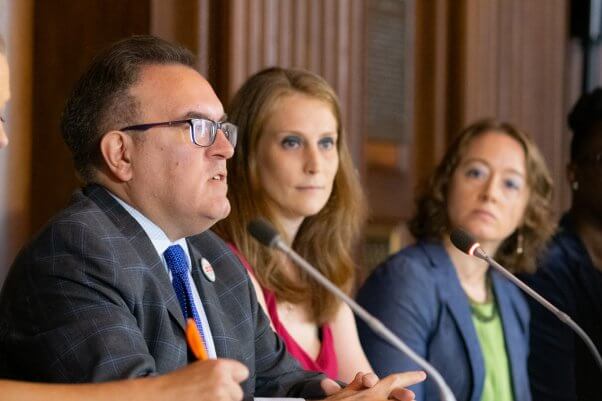 PETA Director of Regulatory Testing Dr. Amy Clippinger sat beside EPA Administrator Andrew Wheeler at the historic signing of the memorandum outlining this commitment and the short-term goals needed to reach it, including reducing tests on mammals by 30% by 2025 and providing researchers working on the development of non-animal methods with $4.25 million in funding. He is pioneering a change that we've ached and strived for.
We've come a long way since 1998, when the EPA dismissed the idea that an animal rights organization should be a stakeholder in this issue. This began to change when PETA's giant "Gorey" rabbit, with open wounds and toxic burns, followed then–presidential candidate Al Gore—who was behind the EPA's High Production Volume chemical testing program, one of the largest animal testing programs in U.S. history—on the campaign trail. Our constant pressure led to the EPA-commissioned National Academy of Sciences report Toxicity Testing in the 21st Century: A Vision and a Strategy, which cleared the way for greater use of cell-based and computational methods instead of animals in toxicity tests. Because of PETA's efforts to help amend the Frank R. Lautenberg Chemical Safety for the 21st Century Act, the EPA would restrict animal tests even further and would fund the development of modern, non-animal tests.
Thousands of protests, scientific comments, collaborative projects, and high-level meetings later, we made it to the table—and today, there's a collaborative spirit among scientists from PETA and the PETA International Science Consortium Ltd. and from the EPA, who work together on many projects to show the value of animal-free testing. These projects include cohosting a free webinar series on non-animal toxicity testing and coauthoring publications on animals used in pesticides tests and inhalation studies.
The EPA's historic decision follows an announcement by the Dutch government to end many types of animal testing by 2025. These changes signal an imminent worldwide end to regulatory toxicity testing on animals and the beginning of a new era in which toxicity tests better protect humans and the environment while sparing animals enormous suffering.
What You Can Do