More than 50 companies, including Costco Travel and TripAdvisor, refuse to offer elephant rides!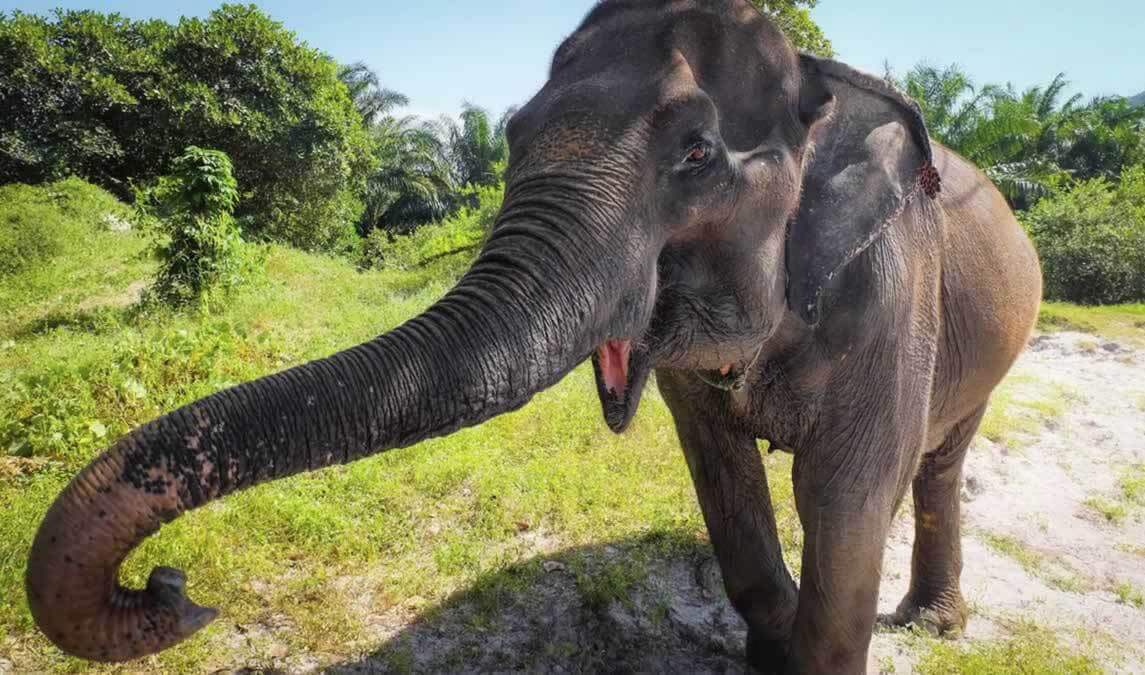 © iStock.com/backpacker-79
As awareness of the cruelty of elephant rides and tourist traps continues to grow, dozens of travel companies are making the compassionate decision to disassociate themselves from any activities that exploit elephants. PETA applauds them for taking a stand against the inevitable misery that elephants experience from lugging tourists around on their backs for hours on end—even when they're in pain or exhausted—under the constant threat of punishment.
Dozens of companies have agreed to not offer elephant rides in their itineraries, including the following:
AdventureLink
Adventures Within Reach
Africa Answers and Asia Answers
Albatros Travel
Alexander+Roberts
AmaWaterways River Cruises
Apollo Travel
Avanti Destinations
Backroads
Booking.com
Butterfield & Robinson
Collette
Costco Travel
CruiseExperts Travel
DK
dnata Travel Group's UK brands (Netflights, Travel Republic, Travelbag, and trade-only businesses Gold Medal and Travel 2)
ElderTreks
First Festival Travel
Fodor's
Friendly Planet Travel
G Adventures
Gate 1 Travel
Globus family of brands
Go Ahead Tours
Grand Circle Corporation
Group Voyagers
Hauser Exkursionen
Honeymoon Dreams
Insight Guides
Intrepid Travel
Isramworld
Kensington Tours
KE Adventure Travel
Ker & Downey
Lotus Travel
Majestic Vacations
Mayflower Tours
Pacific Delight Tours
Pure Destinations
Ritz Tours
Riviera Travel
Road Scholar
Rough Guides
Shore Excursions Group
Sinorama Group
smarTours
Solos Holidays
Southall Travel
STA Travel
Studiosus
Tauck
Thomas Cook
Tours4Fun
Travel PR
TripAdvisor
trip.me
TUI Group
Vantage Deluxe World Travel
VegVoyages
Wilderness Travel
World Spree Travel
TripAdvisor's website offers a helpful social platform for travelers, packed with posts to assist you with planning the perfect trip. For animal-friendly advice, be sure to follow PETA!
Elephants Don't Give Rides or Perform Tricks Willingly
Elephants only allow people to ride them when constantly threatened with physical violence and psychological punishment. They're typically beaten into submission with bullhooks—sharp steel-tipped weapons resembling fireplace pokers—and mahouts (trainers) always have one in hand.
To train baby elephants to be subservient in the tourism industry, they're often forcibly separated from their mothers, tied down and immobilized with ropes, and beaten mercilessly, sometimes for days on end. During these spirit-breaking sessions, some of them die.
Those who survive are forced to live the rest of their lives in servitude, lugging tourists around—sometimes for hours on end, or even when they're exhausted or injured
Help Us End ALL Elephant Rides
Public opposition to using animals for human entertainment is stronger than it's ever been. But a handful of companies still continue to endorse the beating, prodding, and torture of elephants by offering rides on them. Stand with PETA today and help us end elephant rides around the world.