Celebratory dances are being done at PETA today after the announcement that Virgin Holidays will stop selling tickets for tourism experiences involving the exploitation of captive whales and dolphins.
The travel giant has said that it will end its partnership with notorious animal abusement parks such as SeaWorld and Discovery Cove.
PETA entities worldwide have been calling on Sir Richard Branson's company to stop selling trips to SeaWorld for years and have collected more than 300,000 signatures from supporters like you urging the travel provider to do the right thing. By cutting ties with facilities that hold orcas and other dolphins captive, Virgin Holidays joins an ever-growing list of companies that no longer sell tickets to SeaWorld.
It's time that AAA followed in the footsteps of Virgin Holidays—and numerous other travel providers—and severed ties with SeaWorld.
Tell AAA to Stop Supporting SeaWorld
---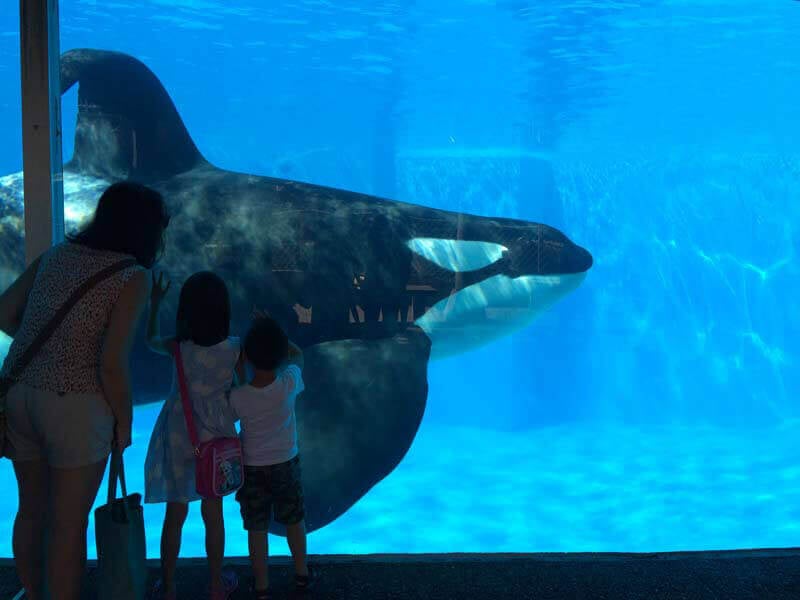 Multinational conglomerate Virgin Group continues to promote SeaWorld despite overwhelming evidence that captive orcas endure extreme physical, psychological, and emotional suffering.
Years ago, the company launched a cetacean pledge, which did little more than announce that it wouldn't partner with parks that still captured whales or dolphins from the ocean. It took Virgin nearly three years to update that commitment, but it finally did—and at that point, it committed only to not partnering with any new parks that keep whales or dolphins in captivity for entertainment purposes. While the pledge and its update are positive steps, there's no reason for Virgin to continue its affiliation with SeaWorld, especially when dozens of other corporate partners cut ties with the abusement park years ago.
Orcas at SeaWorld are still swimming in endless circles and breaking their teeth by gnawing in frustration on the concrete corners and metal bars of their cramped tanks, and other dolphins are still being impregnated—sometimes forcibly after being drugged.