PETA scientists are modernizing food-industry testing worldwide by successfully persuading companies to use modern science and end the use of cruel and deadly animal tests.
Following extensive discussions, PETA persuaded the food and beverage companies marked with an asterisk (*) below to stop conducting or funding deadly experiments on animals in order to establish health claims for the marketing of products or ingredients. Now, they'll no longer take part in animal tests unless they're required by law or government regulators (and PETA is working on that, too). These victories will prevent thousands of animals in laboratories from being poisoned, electrocuted, cut apart, and much more. All the other companies listed below have never tested on animals and have confirmed to us that they have no intention of starting.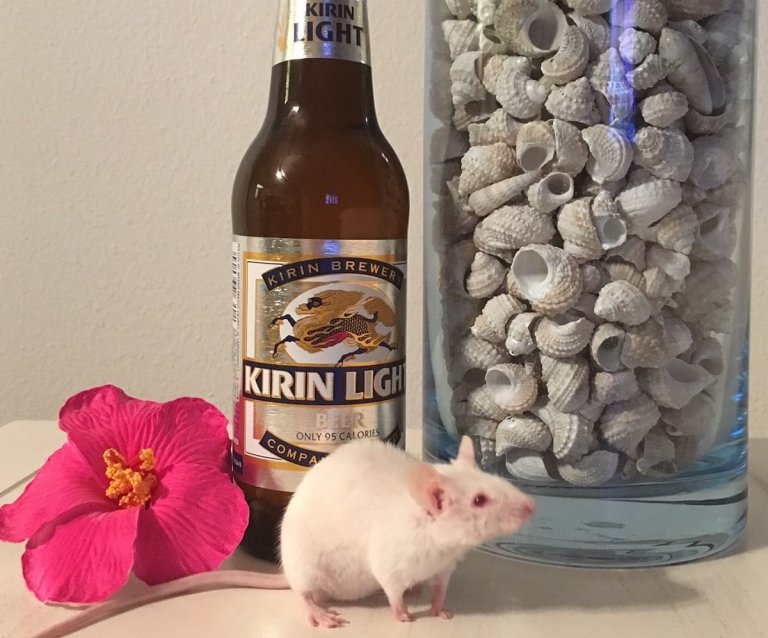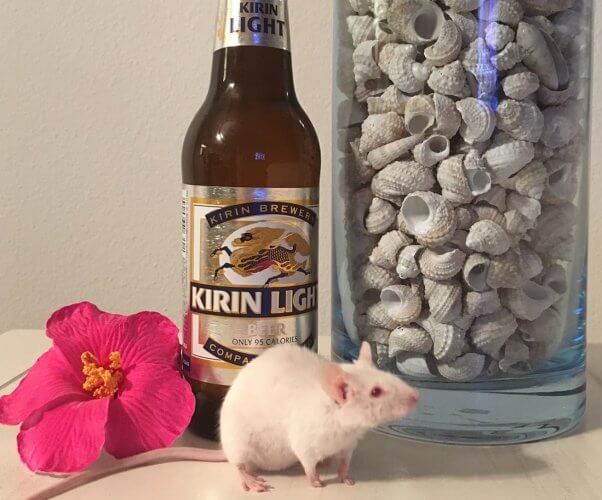 Food and Beverage Companies That Don't Test on Animals
Accolade Wines
Adagio Teas
Agropur Dairy Cooperative
Alfred Ritter GmbH & Co. KG
Amy's Kitchen, Inc.
Ankerkraut GmbH
Apeejay Surrendra Group (Typhoo Tea only)
Arbor Crest Wineries & Nursery, Inc.
Arcor S.A.I.C.
Australian Fruit Tea Company Pty Ltd.
Bettys & Taylors of Harrogate Ltd.
Beyond Meat
Bigelow Tea
Bimbo Bakeries USA
Black Star Farms, LLC.
Bombay Cheese Company
Bonduelle Group
Borealis Foods
Calicutts Spice Co.
Califia Farms
Catalyst Food
Cocojune Products
Daintree Tea
Diaspora Tea & Herb Co (doing business as Rishi Tea & Botanicals)
Don Lee Farms (Goodman Food Products, Inc.)
Praeger's Sensible Foods
Eclipse Foods
Ethicoco
Field Roast
Follow Your Heart
Fortnum & Mason
The Frauxmagerie Ltd.
Gathered Foods
Givaudan
Green Monday Group/OmniFoods
Grupo Peñaflor S.A.
Hain Celestial Group
The Happy Calf
Hari Har Chai
Hooray Foods
HOT EARTH GmbH
Intelligentsia Coffee, Inc.
JINKA Foods
Keurig Dr Pepper Inc.
KIND
Kipster
Koala Tea Company Pty Ltd.
Korea Yakult

*

Kuleana
Lactalis American Group, Inc.
Lakewood Organic Juices
Lightlife Foods, Inc.
Lovebiotics
May Wah with Lily's Vegan Pantry
McCormick & Company, Inc.
Mitch's Vegan Jerky
Modernist Pantry
Monde Nissin
Next Gen Foods
Nitto Beverage Co., Ltd.
Nuts For Cheese
Oatly Group
The Original Ceylon Tea Company
Ostfriesische Tee Gesellschaft GmbH & Co. KG
Paap Mukt
Pilk India
Plantmade
Primeval Foods
Rebellyous Foods
Reily Foods Company
Reine Vegan Cuisine
Rich Products Corporation
Semper AB
Seneca Foods Corporation
Shaka Harry Store
Shiok Meats Pte. Ltd.
Simply Eggless
Stash Tea Company
Strand Tea Company
Sunshine Burger & Specialty Food Co, LLC
Sweet Earth Enlightened Foods
TeeGschwendner
Das Teehaus
Teekanne GmbH & KG
Tesco PLC (tea products only)
Three Girls Vegan Creamery
Tofurky
True Blue Holdings, LLC
Twinings North America
Vegano Foods LLC
Viña Concha y Toro S.A.
Whispering Pines Tea Company
Wholesome Savour/OsomeFood
Wildtype
Prior to contacting the companies, PETA uncovered disturbing documents showing that thousands of animals were cut into, tormented, and killed during cruel laboratory experiments for decades—all so that companies could attempt to make marketing claims about products ranging from Ramen noodles to candy bars and from breakfast cereals to liquor. Marketers aimed to boost product sales with suggestions of health-promoting ingredients, and they turned to experiments on animals for proof—even though the scientific evidence shows that animal testing is ineffective and fails to lead to human treatments.
Countless dogs, rabbits, monkeys, pigs, hamsters, mice, rats, and even chimpanzees endured crude tests so that food marketers could attempt to persuade consumers to spend money on their products.
In these food- and beverage-industry experiments, animals were restrained in tubes, hung by their tails, forced to run on treadmills, and made to stand on hot plates; force-fed and starved; injected with chemicals, drugs, alcohol, and cancer cells; made to swim until they were exhausted and inhale smoke; cut apart; made to endure the exposure of their nerves and electrocuted; given facial lacerations; infected with harmful bacteria and viruses; inflicted with erectile dysfunction; and killed by suffocation or neck-breaking, after which they were dissected.
These animal experiments are not required by law. Effective non-animal research methods or studies safely conducted on human volunteers or donated human tissue are readily available, more affordable than animal tests, and much more reliable.
Now, thousands of animals will be prevented from enduring experiments like these and many more as PETA continues to persuade corporate executives to choose modern and compassionate research methods.
---
Update: April 2, 2021
More good news for animals! With the active cooperation of a PETA Germany representative, the International Organization for Standardization (ISO) has published new definitions of the words "vegan" and "vegetarian" for food and beverage manufacturers. In addition to setting standards for the types of ingredients permitted in food and beverage products labeled with these terms, the definitions prohibit manufacturers of such products from pursuing animal experiments not required by law, like the ones described above.
Prior to these new ISO definitions, there were no uniform international industry standards for these terms. Now, if companies claim to follow ISO standards but voluntarily pursue animal testing related to their products labeled as vegan or vegetarian, these companies can be held liable for damages by their contract partners (e.g., supermarkets). Moreover, this would constitute a violation of the principles of fair trade, which could result in warnings, lawsuits, or even damage claims.
PETA joins PETA Germany in calling for a ban on all animal tests for foods and beverages and for the definitions to be changed from voluntary industry commitments into a binding European law standard known as an EN-ISO. Eventually, the definition of the word "vegan" should not only exclude ingredients of animal origin but also other forms of animal abuse for foods.