Historic victory for animals! After discussions with PETA, Standard Foods Group—the largest health food company in Taiwan and a licensee of PepsiCo's Quaker Oats Company there—has become Taiwan's first major food and beverage company to ban animal tests not required by law, which it previously conducted or funded to make human health claims for marketing its products. This lifesaving decision by Standard Foods Group will surely influence other food and beverage companies in Taiwan—and elsewhere around the world—to follow suit.
—Standard Foods Group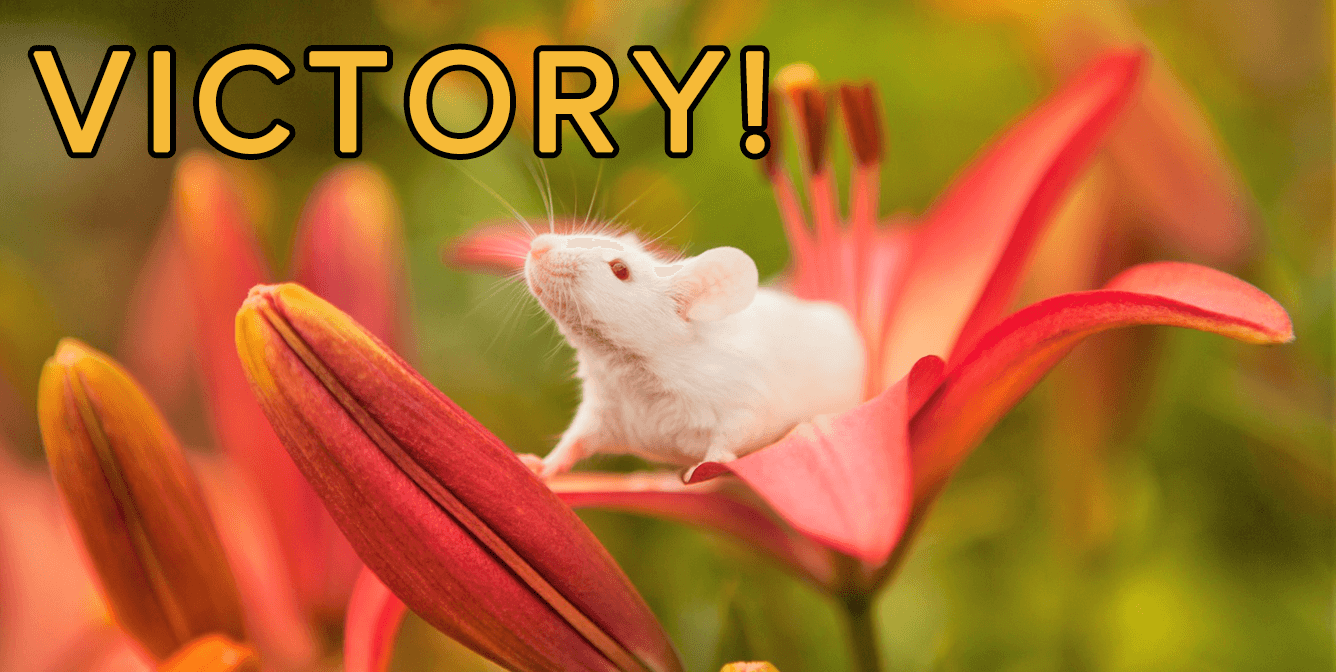 © iStock.com/vadimrysev
"Thousands of animals have been bled, sickened, and killed so that companies could promote health claims on foods and beverages. PETA thanks Standard Foods Group for its groundbreaking policy that others in Taiwan should follow by using safe human studies instead of cruel animal tests."

—PETA Vice President Shalin Gala
PETA Is Leading the Effort to End the Use of Animals in Taiwan Food Experiments
PETA has written to 19 other health food companies in Taiwan that collectively force-fed, electroshocked, drowned, starved, bled, poisoned, dissected, and/or killed more than 8,000 animals over the past two decades in laboratory experiments—none of which are required by law—urging them to ban this archaic practice.
You can join our call—it only takes a minute to take action for animals in Taiwan using your phone or computer:
After pressure from PETA, the Taiwan Food and Drug Administration (TFDA) made the first-ever announcement that horrific drowning and electroshock tests—which some of these companies had conducted—are no longer allowed to make anti-fatigue claims for marketing foods and beverages. And there's recently been more good news from Taiwan: After hearing from PETA, the TFDA prioritized non-animal test methods for health food safety assessments, and the agency made the decision to no longer allow experiments on animals by companies wanting to make blood pressure health claims for marketing food & beverage products.
PETA also submitted a scientific critique and compelled more than 95,000 conscientious people—from consumers to medical experts—to write to the TFDA and urge it to ban animal tests for a separate joint-protection health claim for marketing foods and beverages that's currently under review.
You can add your voice to that effort by taking action here.