The U.S. National Institutes of Health (NIH) is the primary government agency responsible for funding scientific research. But it awards a full 40% of its grant money to animal experimenters. All sentient beings value life and liberty. That should be reason enough not to subject them to experiments, but here are five other important reasons why ending experiments on animals helps everyone.
1. More than 90% of basic scientific discoveries, most of which are from experiments on animals, fail to lead to human treatments.
A 2014 review published in the British Medical Journal found that "even the most promising findings from animal research often fail in human trials and are rarely adopted into clinical practice. For example, one study found that fewer than 10% of highly promising basic science discoveries enter routine clinical use within 20 years." Most experiments on animals are useless.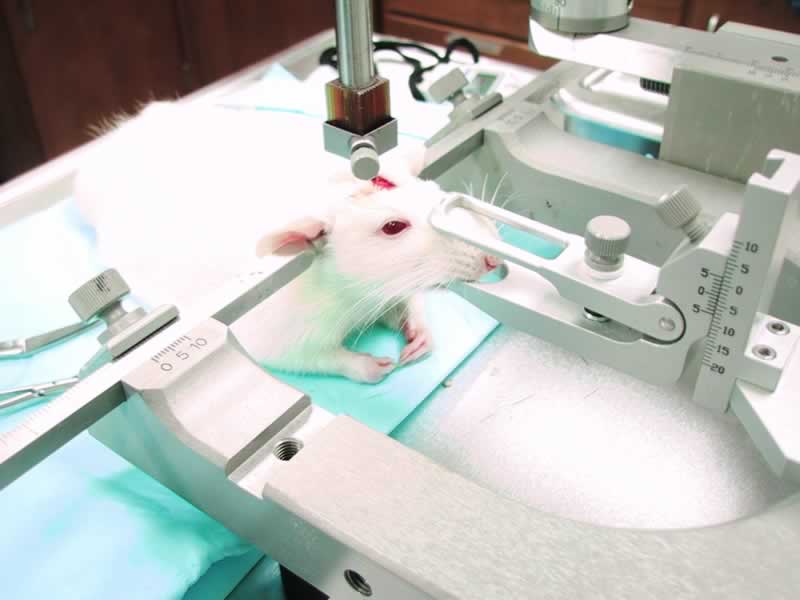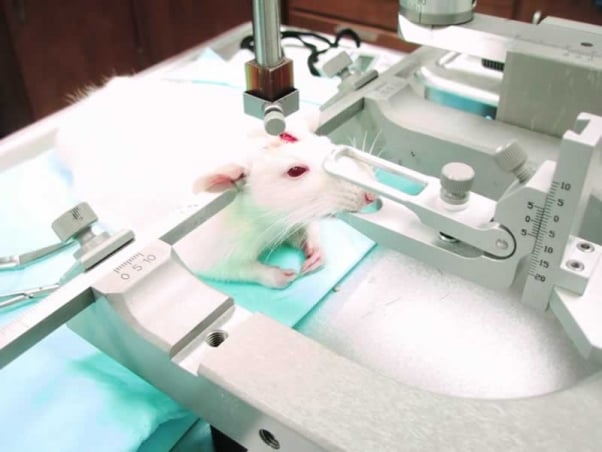 2. Eighty-nine percent of preclinical studies, most of which involve animals, could not be reproduced.
This is regarded as a fundamental step used to confirm the validity of scientific results. A 2015 analysis concluded that, at the most conservative estimate, this equates to $28 billion per year spent on experimentation that is misleading.
3. NIH admits that 95% of all drugs that are shown to be safe and effective in tests on animals fail in human trials because they don't work or are dangerous.
As NIH's website states, "Therapeutic development is a costly, complex and time-consuming process. The average length of time from target discovery to approval of a new drug is about 14 years. The failure rate during this process exceeds 95 percent, and the cost per successful drug can be $1 billion or more." Not only do medications that work on animals fail in humans, there are also probably some—perhaps many—drugs that would help humans but are discarded because they fail in tests on animals.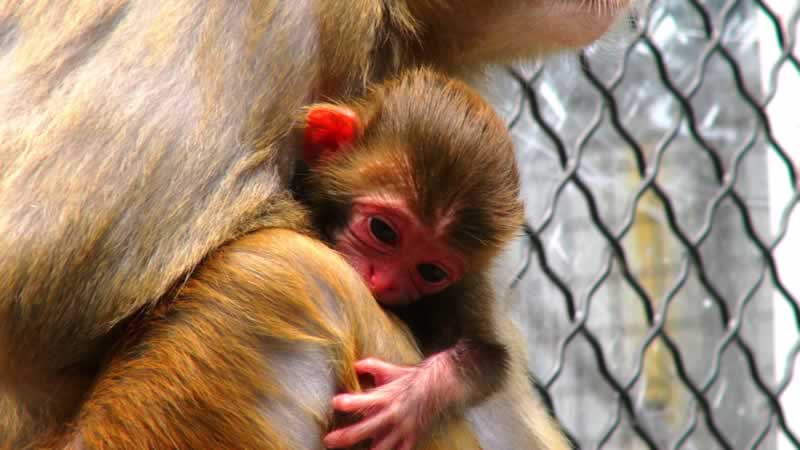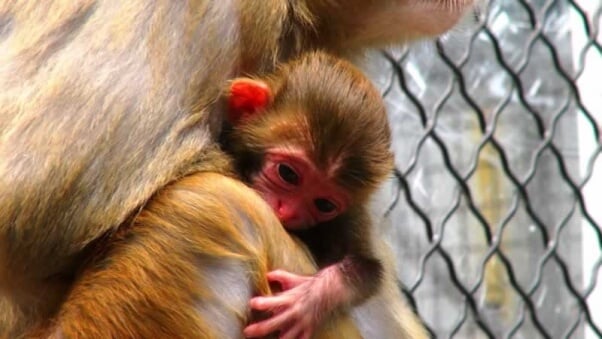 4. Experiments on animals divert time and funding from better methods.
While there are several reasons why experimentation using animals can't reliably predict human outcomes, the most significant issue is the vast physiological differences between species. Compounding the problem, these experiments siphon economic and intellectual resources from research that is relevant to human disease and could lead to cures and treatments.
5. Non-animal methods are available.
Reliable, economical non-animal methods are readily available for a wide variety of testing applications, including antibody production, skin irritation and sensitization, eye irritation, endocrine disruption, and tobacco product development and testing. And many basic science and disease animal studies, which don't translate to humans, can be replaced with new organ-on-chip technology, sophisticated computer simulations, 3-D cultures of human cells, epidemiological studies, and other more modern methods. Experiments on animals are so pointless that they should just be stopped.
---
Learn more about experiments on animals on The PETA Podcast:
Listen to more episodes on iTunes and Spotify! Subscribe for new episodes.
---
Check out "Without Consent," PETA's interactive timeline, to learn about almost 200 stories of animal experiments from the past century and how you can help create a better future for living, feeling beings.
Ask your congressional representatives to support efforts to curb the waste of taxpayer dollars at NIH and insist that the agency award its grant money to effective non-animal research.
Please take a minute to urge President Joe Biden to appoint a new, forward-thinking NIH director who practices modern science and opposes experiments on animals.