Over the last 35 years, PETA's campaigns have changed minds and laws, saving millions of animals from abuse in the food, clothing, experimentation, and entertainment industries. We've also directly rescued thousands of animals from abusive situations and placed them in loving forever homes. Here are 35 rescue stories in no particular order—one for every year that PETA has existed:
A PETA undercover investigation of Professional Laboratory and Research Services (PLRS) found that dogs there spent years in cages, being force-fed experimental compounds and infested with worms. Laboratory workers screamed and cursed at the dogs, sprayed them with high-pressure hoses, and dragged them when they were too frightened to move. After PETA released the evidence from the investigation, PLRS shut its doors and surrendered Buddy, Cooper, and nearly 250 other animals.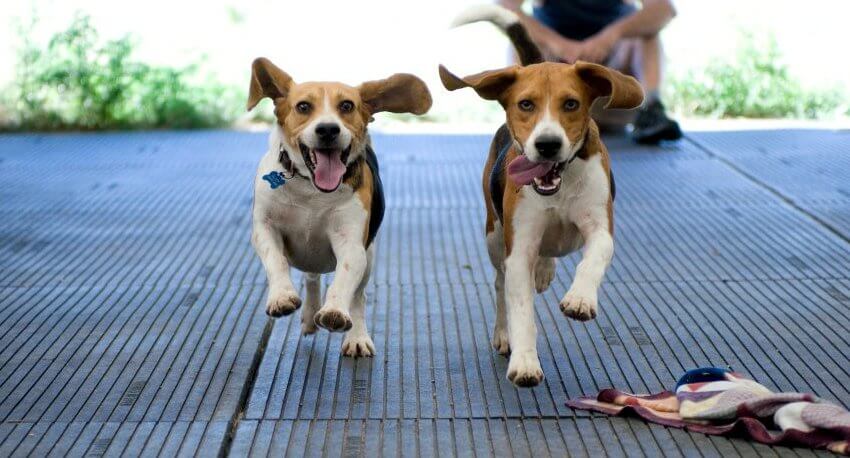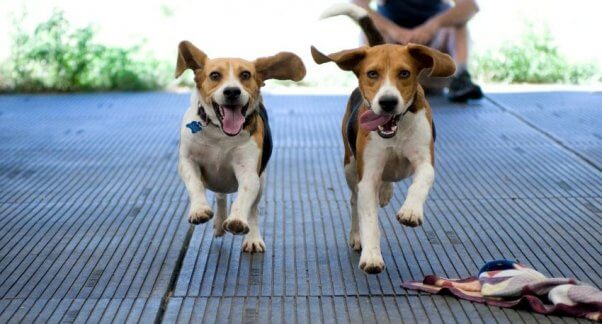 © Emile Hallez
Harry and Houdini were just ducklings when a man gave them to his wife as a Valentine's Day present. Like many people who receive animals as gifts, she had no idea how to care for them—so Harry and Houdini sat, day after day, in a plastic crate in the couple's living room. For two weeks, the ducklings never swam in a pond or saw the open sky—they never even left the crate, which grew filthier every day. But finally, the woman called PETA and asked us to take the ducklings. After some TLC at the Virginia Beach SPCA, Harry and Houdini now live on a vegetarian farm in the country with a PETA member. Check out their first time swimming:
Parineeta
Parineeta was found lying in the road in India with a broken leg. She had been abandoned because she could no longer carry loads. Her nostrils had been cut with a knife because villagers mistakenly believe that this enables animals to take more air into their lungs and work harder. A kind person alerted Animal Rahat, a program supported by PETA, and staffers took her to its retirement home, where she made a complete recovery.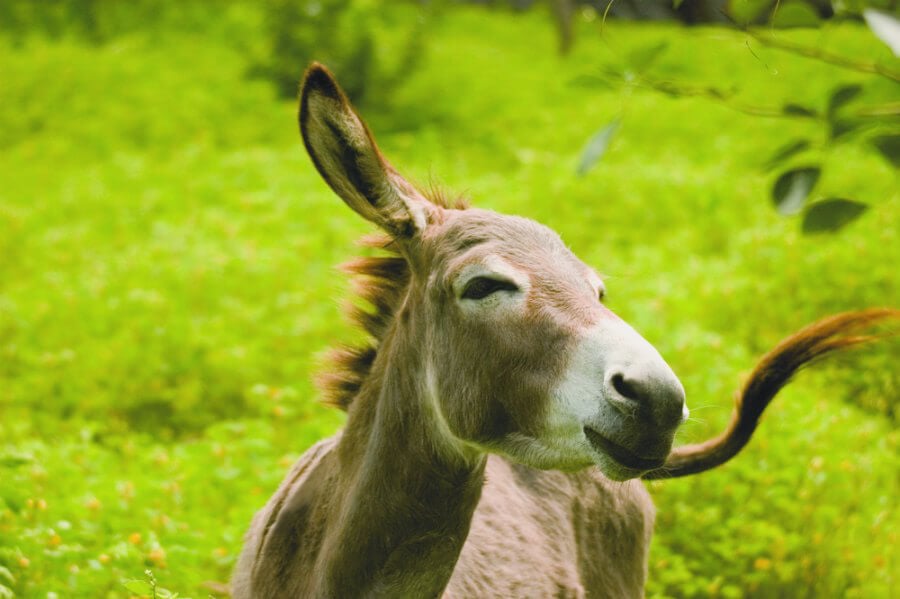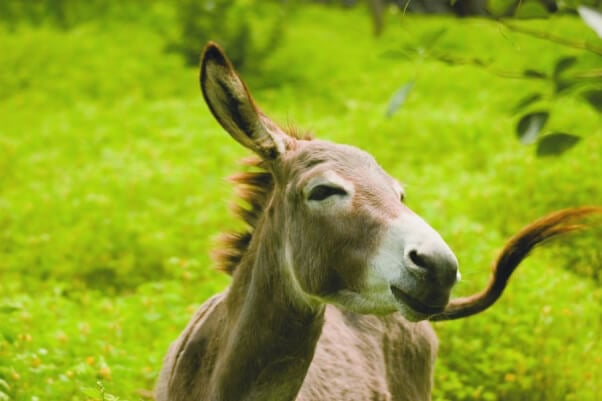 © Sean Noronha
After a long and hard-fought battle by PETA, the Animal Legal Defense Fund, and concerned citizens, Ben was rescued from Jambbas Ranch Tours, an abysmal North Carolina roadside zoo, where he spent six long years locked away in a cage similar to a dog kennel, deprived of even the most basic necessities. Today, Ben is living out his days at the Performing Animal Welfare Society, a beautiful accredited wildlife sanctuary in Northern California. Including Ben's rescue, PETA saved more than 40 bears from concrete pits and dismal pens between 2012 and 2015.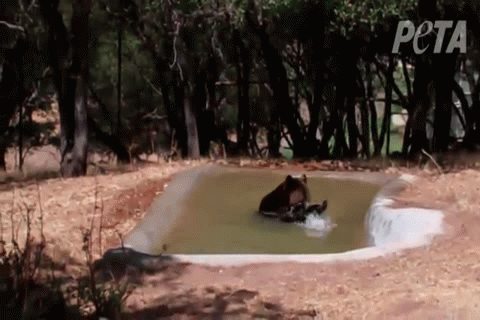 Bubbles, Brandi, and Marshall were among about 30 special-needs cats and nearly 50 dogs who were evacuated from severely crowded Gulf-area shelters in the wake of the BP oil spill, thanks to a generous donation from Pamela Anderson. Brandi, who had recently given birth to a litter of kittens, was nearly bald from stress and flea allergies. Marshall was missing most of a hind leg and half of his tail. Bubbles was neurotic and jumped at every noise. Today, Brandi is barely recognizable—with a proper diet and a stress-free environment in which she is showered with affection all day long, her gorgeous tortoiseshell fur has grown back lush and silky. Bubbles, the "baby" of the trio, is a constant blur of activity, chasing catnip toys, scaling the backs of chairs, and making acrobatic leaps to catch paper balls. X-rays solved the mystery of Marshall's missing leg and tail—he still has buckshot lodged in his spine, telltale evidence of the cruel people he encountered during his harrowing life on the streets. The three felines are now beloved residents of PETA's Norfolk, Virginia, headquarters, the Sam Simon Center.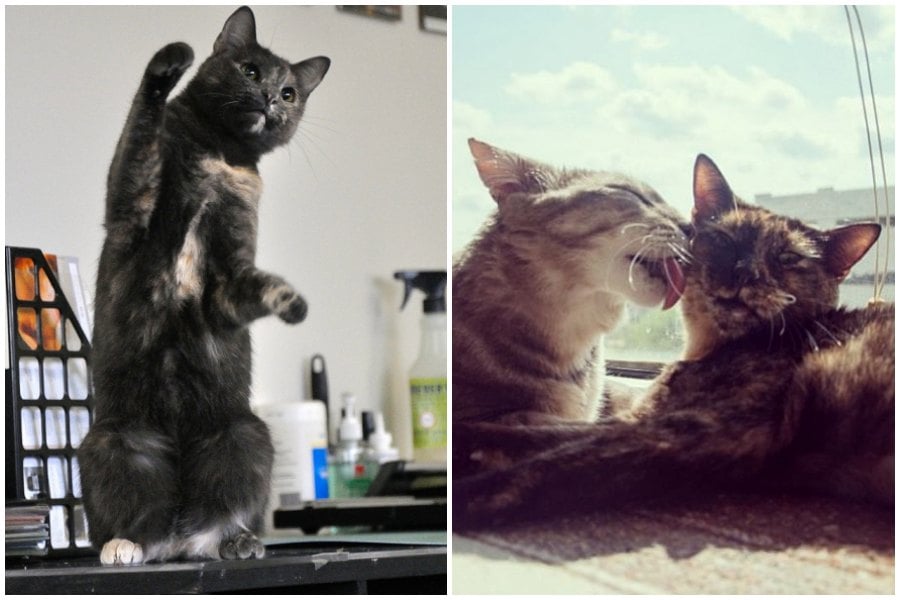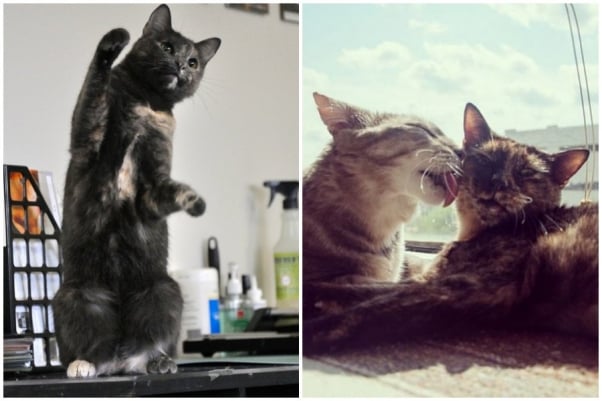 Lemurs Bella and Edward were two of more than 26,000 animals rescued from U.S. Global Exotics, which was one of the nation's largest exotic-animal dealers, buying and selling wild-caught and captive-bred animals all over the world, including to companies that supplied Petco and PetSmart. PETA's investigator spent seven months documenting almost unimaginable horrors there, but thankfully Bella and Edward were transferred to their permanent home at the Detroit Zoo, a progressive zoo that offers rehabilitation and sanctuary to exotic animals rescued from circuses, roadside zoos, and other facilities. There, Bella and Edward finally have the chance to live as lemurs again—instead of as "merchandise." Watch the full video here, including footage of adorable turtles, kangaroos, hedgehogs, sloths, and others finally getting the love and care that they needed.
PETA was responding to a call about an "aggressive" dog, but instead we found Coco, a sweet girl who was severely emaciated, neglected, and penned outside 24/7. After her owners called us to surrender Coco, we rushed her to a veterinarian. She was anemic, riddled with parasites, and about half her ideal weight. But all that changed after PETA and the Virginia Beach SPCA helped her find a "forever" family.
After a PETA investigation at a Maryland hoarder masquerading as a "rescue," Lucy, Peggy, and more than 200 other rabbits were rescued from cramped, filthy conditions.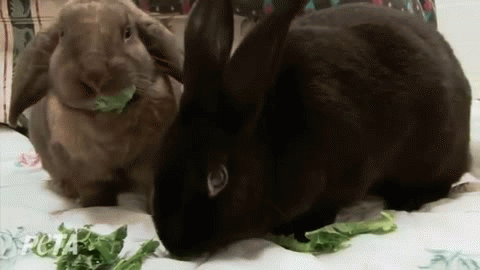 Ten lobsters were languishing in an arcade-style "crane game" machine at a restaurant in Virginia Beach, Virginia. They had reportedly not been fed in at least three weeks and had rubber bands wound tightly around their claws. A concerned employee contacted PETA, and with the help of some very compassionate wait staff, we persuaded the managers to give us the lobsters. We cut off the rubber bands, and with expert guidance, the lobsters were released back into their ocean home.
When PETA supporter Sam Simon heard about Valediction's plight, he knew he had to help. "[I]t was immediately clear the horse was in deep trouble," said Sam. "He had been run on bad legs to start with and had clearly been injured during the race and had stood there shaking, unable to put weight on his feet." Sam purchased Valediction, and PETA arranged for him to be sent to a beautiful farm in Virginia owned by other PETA supporters. A veterinarian who examined Valediction noted that although he was only 5 years old, his arthritis was so severe that he could never be ridden again, even by children. Valediction is now enjoying retirement, and he will never be forced to race for his life again.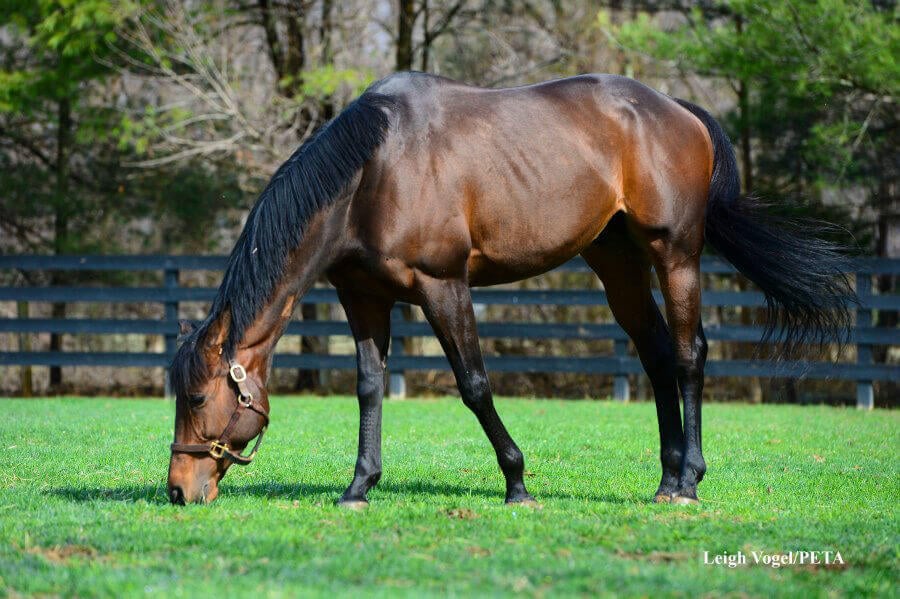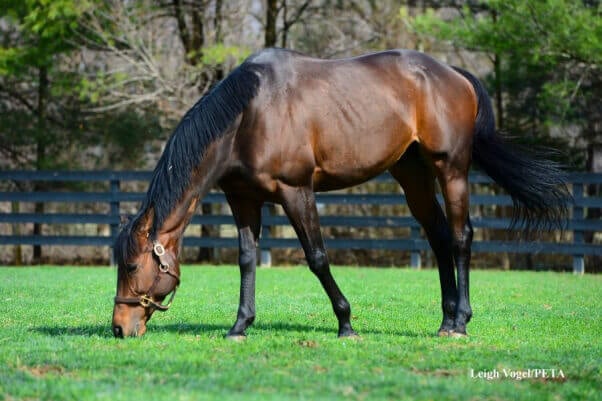 With funding from Simpsons co-creator the late Sam Simon, PETA was able to close down one of the largest chinchilla breeding and fur farms in California. In addition to rescuing Brad and Angie and more than 400 other chinchillas, PETA removed a gruesome electrocution device, skinning equipment, and hundreds of tiny cages, ensuring that this factory farm will never again breed, sell, or slaughter chinchillas. Watch their rescue:
During the cold winter months, when wind, rain, hail, and snow dominate the weather forecast in southeastern Virginia and northeastern North Carolina, PETA staffers and volunteers spend every weekend delivering straw bedding and doghouses to dogs in need. On one of these deliveries, PETA volunteers found Blue locked inside a crate outdoors along with the remains of another dog named Dynasty, who had a shattered pelvis and had been starved to death. Blue was malnourished, and his white paws were stained yellow from having to stand in his own urine. He was adopted into a loving home, and his former owner was sentenced to one year in prison for cruelty to animals and was prohibited from owning animals for three years.
These rabbits lived in a breeder's backyard and were scheduled to be sold for their fur and meat before PETA stepped in. Alerted to their plight by an ad on Craigslist, we found the rabbits living in filthy feces-filled cages with wire bottoms, which caused sores and wounds to develop on their sensitive feet. Our friends at the San Diego Humane Society and SPCA agreed to provide the animals, some of whom had teeth so severely overgrown that they'd begun to curl back into their mouths, with veterinary care before putting them up for adoption.
Alaska
Alaska was one of seven skinny, lethargic, filthy polar bears who were forced to perform with the tropical Suarez Bros. Circus. PETA submitted multiple complaints to authorities about the bears, who were living in feces-caked cages with no relief from sweltering 113-degree temperatures. All the bears—except ailing 18-year-old Royal, who died en route to a new home—were ultimately confiscated and placed in zoos in more suitable climates. Soon, their years in a tropical hell had faded to a distant nightmare.
Thanks to the generosity of PETA supporters anna j. ware and the late Sam Simon, 17 bears were rescued from miserable concrete pits at a roadside zoo in Georgia. The bears are now roaming acres of natural habitat at The Wild Animal Sanctuary in Keenesburg, Colorado, where they're rolling in the grass, racing around fields, and enjoying fresh mountain air. Two of the bears gave birth shortly after arriving at the sanctuary and were able to raise their cubs for the first time. At the zoo, their cubs were always taken from them to be used in photo ops.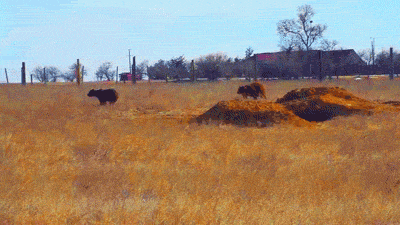 Henrietta
PETA fieldworkers found Henrietta and six other chickens imprisoned in a cluttered pen belonging to a woman who was moving away but hadn't made plans for placing them in new homes. PETA took the chickens to a sanctuary, where they enjoy roaming a large meadow and taking dust baths.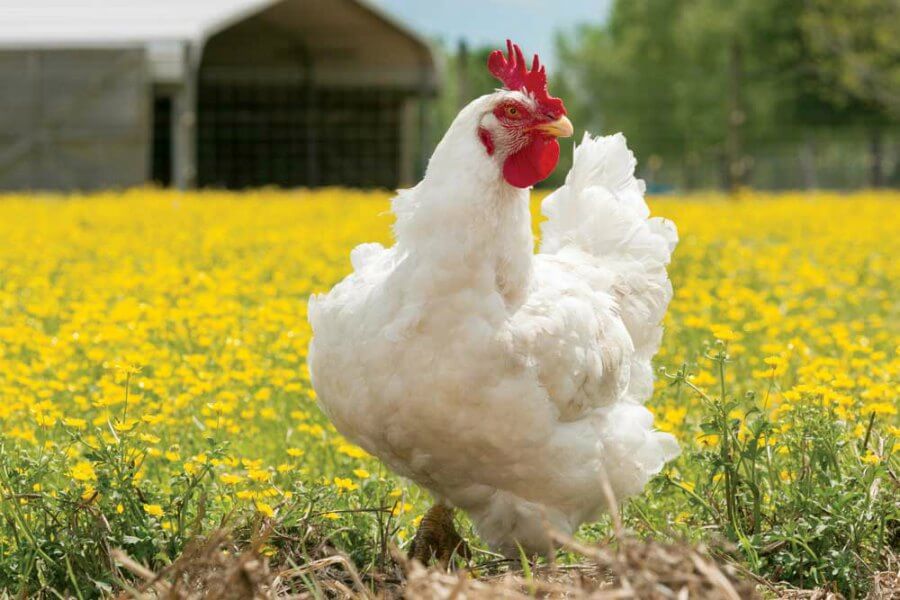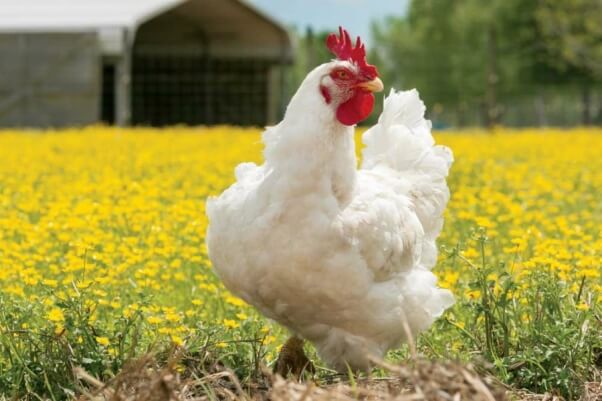 © Charles Long | CharlesLongPhotography.com
PETA-supported Indian animal-relief organization Animal Rahat found 14-year-old Waheed tied up under a bridge. His owner hadn't bothered to give him food, water, or badly needed veterinary care but was forcing him to give people rides. Waheed was so dehydrated and malnourished that he had virtually no hump left.
After Animal Rahat initiated an inspection of Grand Circus and found the animals used by it to be living in miserable conditions, the circus's management agreed to relinquish all 18 animals and become animal-free. One of those animals was a female camel named Tracy.
Now, Waheed and Tracy spend their time being groomed by Animal Rahat staff, sunbathing, and lounging at Animal Rahat's Home for Retired Bullocks with other rescued animals. Just look at these soul mates interact!
https://www.youtube.com/watch?v=hrjdOFGiFDs
Arthur
A wildlife rehabilitator called PETA for assistance when this great horned owlet fell 40 feet out of a hole in his nest. The fluffy baby, dubbed Arthur, was unharmed but needed to be returned to his parents' care as soon as possible. PETA enlisted the help of a veteran tree climber who repaired the nest and tucked Arthur back in with his siblings. PETA later learned that the reunited owl family was thriving.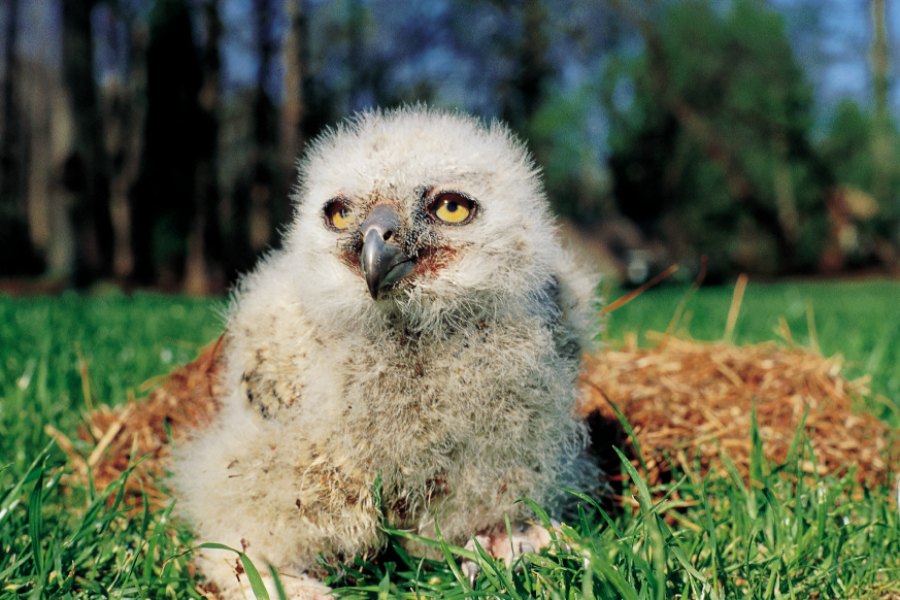 © Stephanie Boyles
When PETA India learned about Sunder's plight, the elephant had an injured eye and ear and scars all over his body from beatings and constant chaining at a temple in Kolhapur, India. After a long legal battle that went all the way to the Indian Supreme Court, Sunder was sent to the spacious Bannerghatta Biological Park, where he could roam freely and socialize with other elephants for the first time in years.
Jack
Jack and his friend Wally were used in college food-deprivation experiments. When the course ended, the rats were slated to be killed. A caring teacher's assistant contacted PETA for help in finding homes for them, and a PETA staffer picked them up. He fell in love with the frisky duo during the drive and decided to adopt them.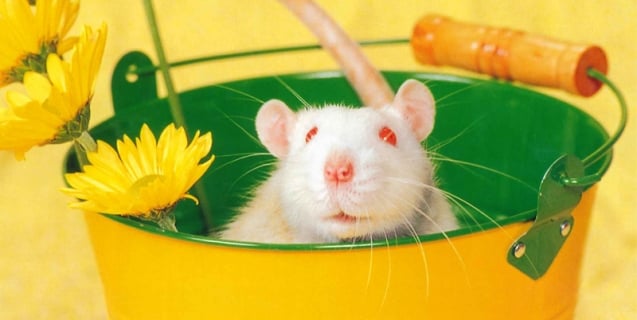 PETA fieldwork volunteers found Cora with her chain wrapped around her neck so tightly that it had become embedded in her skin, causing an oozing, bloody wound. Her owner agreed that the dog needed more care than he could provide, so he allowed PETA to take her to a veterinarian for emergency treatment. After her wounds healed, Cora was placed in a permanent, loving home, where she would never be chained again.
Rani and Shehenshah
These two lions, as well as eight other lions and 18 tigers, had been forced to travel in cages barely larger than their own bodies with the Empire Circus in India. As a result of a lawsuit filed by PETA India, they were all taken to a sanctuary.

Iris was confined alone for years to a dark, windowless cell that measured only around 8 feet by 16 feet, roughly the size of a walk-in closet, at Chestatee Wildlife Preserve & Zoo, a seedy roadside zoo in Georgia. PETA was able to arrange for her to be sent to the tropical Save the Chimps sanctuary in Florida, where she is blossoming. Watch her rescue video here—the hugs and kisses that she gives her new chimpanzee friend Abdul at 1:20 will make your day.
Emmie
Construction workers found Emmie on a job site. They brought the thin and sickly kitten to PETA, where she was adopted by a staff member. Just look at that face!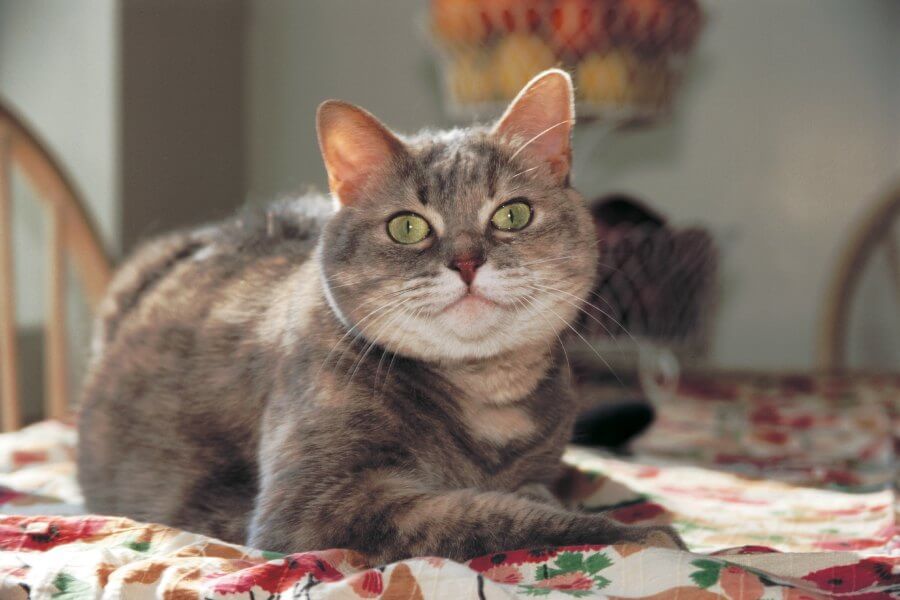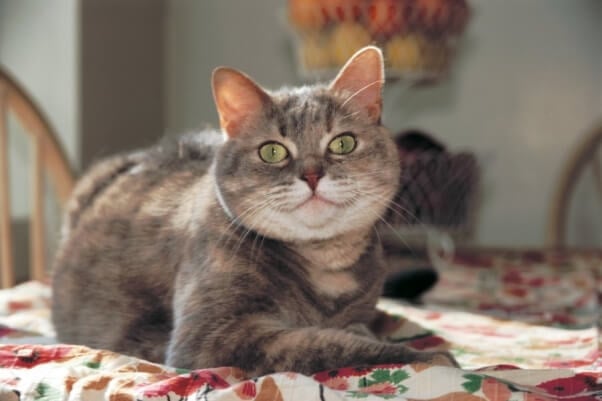 These Pigs
A compassionate student rescued these pigs from slaughter after they had spent months in gestation and farrowing crates as part of a college "swine production" class. The student contacted Helga Tacreiter of The Cow Sanctuary. She in turn called PETA, and we worked with late Hollywood producer and super-friend to animals Sam Simon to get these pigs off the truck to slaughter and into the good life on The Cow Sanctuary's 77-acre property.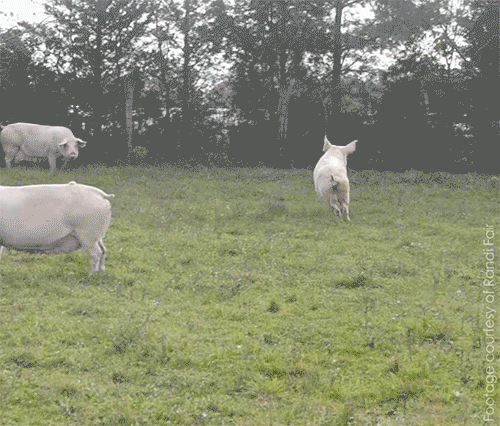 Teller
Teller was found by a PETA director on a busy New York street, unable to fly. After the staffer rushed the pigeon to a wildlife rehabilitator for care, he was placed in a home with a huge outdoor aviary and loft custom-built by PETA Vanguard members Donna Meté and Dickse Fitzgerald.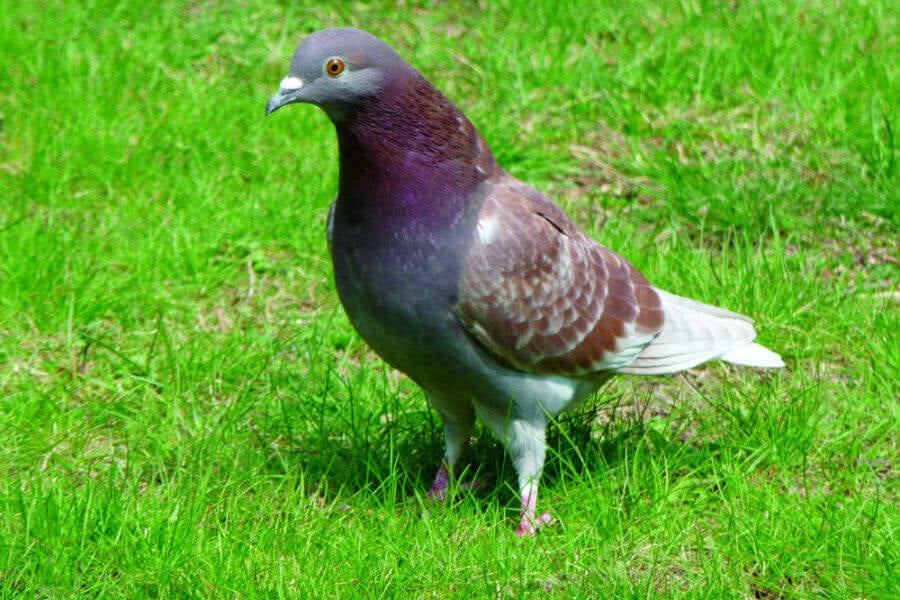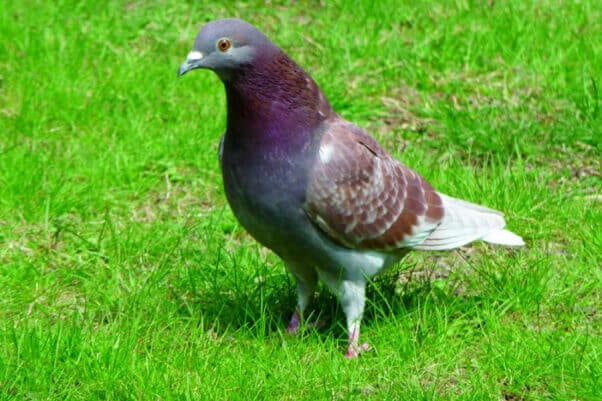 © Donna Mété and Dickse Fitzgerald
Holly was only days old when she was found in the backseat of a car, after apparently being stolen from a dairy farm. PETA worked with the local animal shelter to make sure this calf didn't experience the fate of so many other Holstein calves, instead arranging for her to be taken to a sanctuary.
//
Bugsy
PETA volunteers found Bugsy hopping around in someone's yard. He was thin, covered with ticks, and suffering from a potentially life-threatening illness. PETA provided him with emergency veterinary care and found him a new home.
Nola
Nola was one of the 32 dogs evacuated by PETA from New Orleans to our Virginia headquarters after Hurricane Katrina. When rescuers found her, the young Pomeranian was all by herself, trembling in the middle of a flooded New Orleans highway. A temporary plastic collar with the name of the highway scrawled with a permanent marker hung around her thin neck. Nola's family was never found, so she was adopted by the PETA staffer who was fostering her. Nola was quiet at first, but after a month of TLC and overcoming a nasty case of kennel cough, the real Nola emerged—the one who can outswim any big dog and who enthusiastically chases the beam of a flashlight across the yard.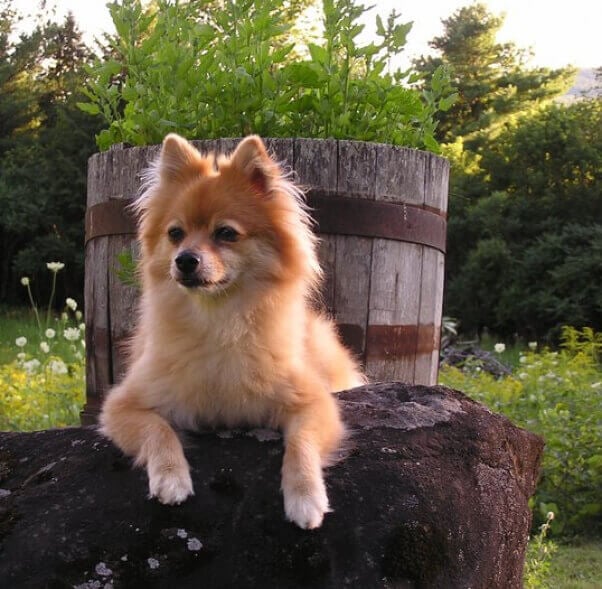 Nigel was housed in a cramped, filthy plastic crate at a decrepit Georgia roadside zoo for several weeks until he was thrown into a cage with a python to be eaten. Luckily for him, the snake wasn't hungry that day. A PETA investigator rescued Nigel and took him to a veterinarian. Rabbits are fastidiously clean, but Nigel had been made to live amid his own waste and his fur was stained with urine. But today, in his new home, Nigel is clean and healthy and enjoys snacking on greens.
This lovable, friendly mutt was taken to the North Utah Valley Animal Shelter (NUVAS) by an elderly guardian who could no longer care for her. After regularly checking on Sheena's status for three weeks, her former guardian was horrified to find her gone one day. NUVAS had sold her to the University of Utah for use in an invasive experiment. PETA got a call from Sheena's former guardian and worked to get Sheena safe and into a permanent, loving home. A PETA undercover investigation and exposé led to a victory for all dogs and cats in Utah when the University of Utah announced that it would no longer purchase animals from shelters for use in cruel experiments.
Coming Home is the granddaughter of Kentucky Derby winner Unbridled and a cousin of Eight Belles, the filly who was euthanized after tragically shattering both front ankles in the 2008 derby. When PETA's investigator first spotted Coming Home, the horse who had been used for racing was huddled in the corner of a pen at a horse auction in Ohio. She had been sold to a slaughterhouse "kill buyer" for $200 and was just hours away from being sent to slaughter when the undercover investigator stepped in and rescued her. Today, she lives on a spacious ranch in New Mexico, where she runs with other horses, her head once again held high. Even though she never won a race, in the eyes of her adoring human family, she's a champion. She even has a new name to fit her new position in life: Little Winner. See her in her new home at 2:23:
Peter and Jerry were discovered near death by a whistleblower who became a PETA investigator at a dairy farm in Pennsylvania that supplies Land O'Lakes. Jerry was found hobbling as best he could on deformed legs, after escaping from a holding pen. He was painfully thin, infested with lice, and nearly blind as a result of pinkeye, a painful bacterial infection that's common in the filthy conditions typical of factory farms. Peter was found two months later, lying in a filthy pen, too weak and sick to stand or even lift his head. He was caked from head to toe with the manure and urine. PETA's investigator bought both calves and whisked them away to a "safe house" until they could be driven to their new home at a sanctuary.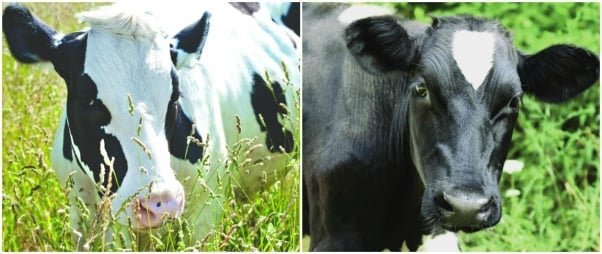 Left: © Kencredible | Right: © Rachel Cobb
PETA fieldworkers spotted Butchy Boy alone in a small, muddy pen with only a filthy tub of water to bathe in. His elderly owner had been trying to care for him, but he was more than she could manage. She jumped at a chance to give him a better life and let PETA find him a wonderful home at a vegan farm with lots of space, clean water, and even a girlfriend! Watch him splash around in his new home:
It had been over two decades since 26-year-old J.R. had been torn away from his family and home, when he was just a youngster. After a few years in the circus, J.R. had grown too big and strong to be handled safely. Like other performing chimpanzees, he had "aged out" and needed to be warehoused somewhere for the rest of his life. So J.R. was sent to a notoriously substandard North Carolina roadside zoo where he spent a decade all alone in a small cage. He was then transferred to another seedy zoo. Thanks to a generous PETA Investigations & Rescue Fund supporter who paid all the costs associated with his transfer to the spacious, tropical Save the Chimps sanctuary in Florida, after 20 years in hell, J.R. finally arrived in paradise.
If you want to be a part of future rescues like these, consider becoming a PETA member. With your help, PETA can save millions more animals in the years to come.