The story of the days-old Holstein calf who was discovered in an apparent kidnapper's car earlier this month will have a happy ending.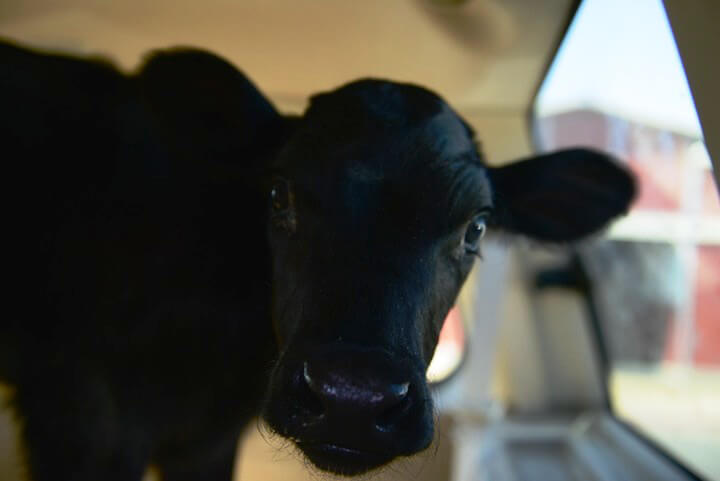 Police in Riverside, California, arrested Cesar Zamora Santana after they found the calf in the backseat of his car with wounded ears because her ear tags had been "forcefully" removed. Police confiscated the animal and sent her to Riverside County's Department of Animal Services, which worked to find her owner. But PETA was anxious to ensure that the calf, whom we've affectionately named Holly in honor of the holidays, wouldn't end up at a dairy farm, where she would be repeatedly impregnated, her babies would be taken from her almost instantly, and she would be sent to slaughter once her milk production had dropped.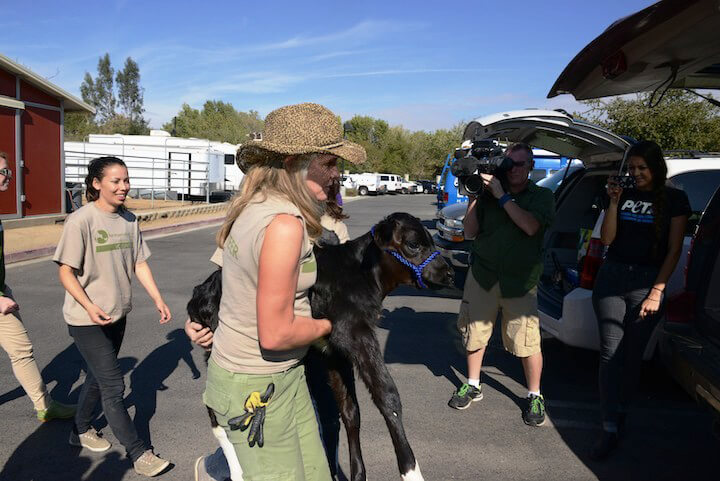 So we convinced Animal Services to release the calf to us instead and worked with Farm Sanctuary to get the baby transferred to the group's farm in Acton, where she will stay until her permanent sanctuary is arranged.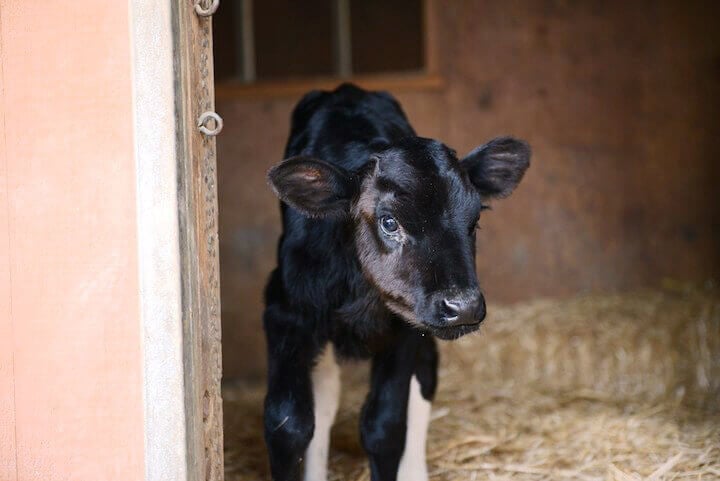 No matter what sanctuary Holly is placed in, she will be able to live out her life in peace and will have fields to roam and graze, veterinary care, and the companionship of other rescued animals. As people toast the holidays, PETA hopes they'll think of Holly—and the fate that she could have faced—and choose to enjoy healthy plant-based coconut or soy "nog" instead of cow's milk.