We recently told you about how an intensive year-long campaign that was launched in the wake of PETA's shocking undercover investigation at the University of Utah (the U) finally prompted the school to stop experimenting on cats and dogs from local animal shelters. The U's laboratories were the last in the state to buy animals from shelters, which means that cats and dogs in Utah animal shelters are no longer at risk for having holes drilled into their skulls or having their chests cut open for cruel and deadly experiments. But even we are still learning that this is only one of the many ways that animals' lives are being saved by our campaign in Utah.
According to The Salt Lake Tribune, some U experiments have "completely halted" now that faculty members can no longer exploit animal shelters as a cheap and easy source of test subjects. The inability to obtain animals from shelters may have also helped prompt the U and the Primary Children's Medical Center to end the use of cats for intubation training (which PETA had also vigorously protested) and to switch to infant-patient simulators.
As part of our efforts to end the sale of shelter animals to the U, PETA had also erected a billboard urging the last shelter in the state that was still selling animals to the U to end the shameful practice. While our intent was to expose the shelter's complicity, the effects appear to be much more far-reaching. The shelter's leadership has stated that PETA's billboard actually boosted adoptions at the shelter, presumably because compassionate people who learned from our billboard about the possible fate of these animals flocked to the shelter to save the dogs and cats from misery in a laboratory. And since the U agreed to stop buying animals from this shelter, several rescue groups are now working to lower euthanasia rates by getting the shelter's animals placed into foster programs and permanent, loving homes.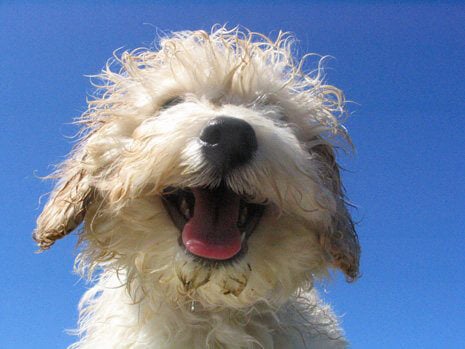 What started as an undercover investigation to expose the horrors of animal testing at one university has changed the lives of animals all over Utah forever. None of it would have been possible without your support. Thank you.
Written by Michelle Sherrow