From Chained to Cherished: Neglected Dog's Journey to a Loving Home (Video)
Cora had spent her entire life chained outside. Day and night, she could only watch from her cold, wet patch of dirt as her owners came and went and enjoyed the warmth of their house.
PETA's fieldworkers started visiting the friendly black-and-white dog at her rural North Carolina home in 2012, first to give her a custom-built doghouse, along with straw for bedding, and to arrange to get her transported to a free spay appointment at one of our mobile clinics. They returned many times to clean her always dirty food and water bowls and to give her toys, treats, and ear scratches to help ease her loneliness.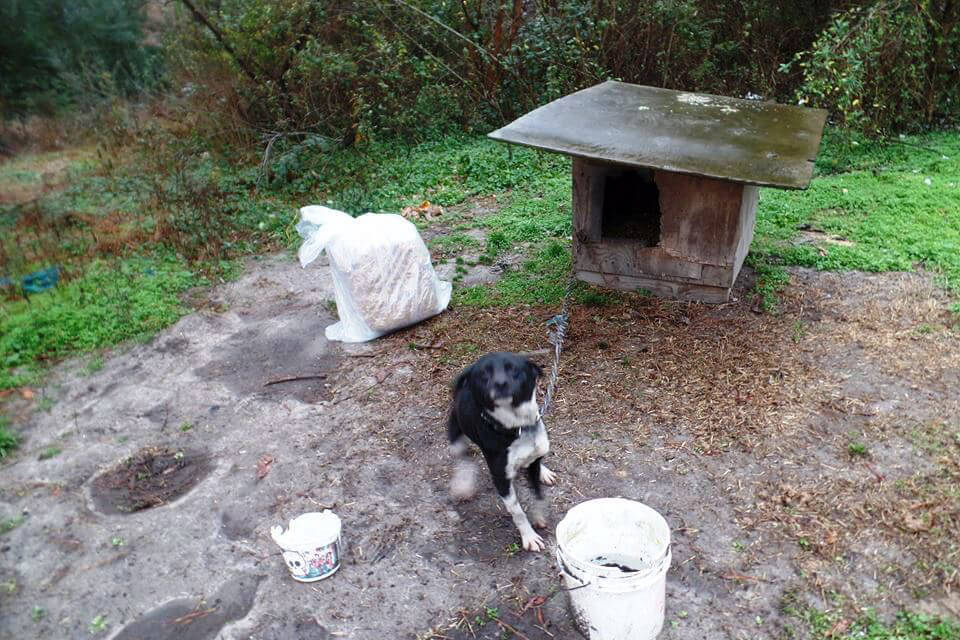 Cora was so excited whenever our fieldworkers came to visit her that she pranced around in delight, relishing the attention they gave her. PETA fieldworkers repeatedly asked the dog's owner if they could find her an indoor home, but her owner always refused. With no laws against chaining in that area, there was little we could do except keep visiting Cora and trying to make her life a little less miserable.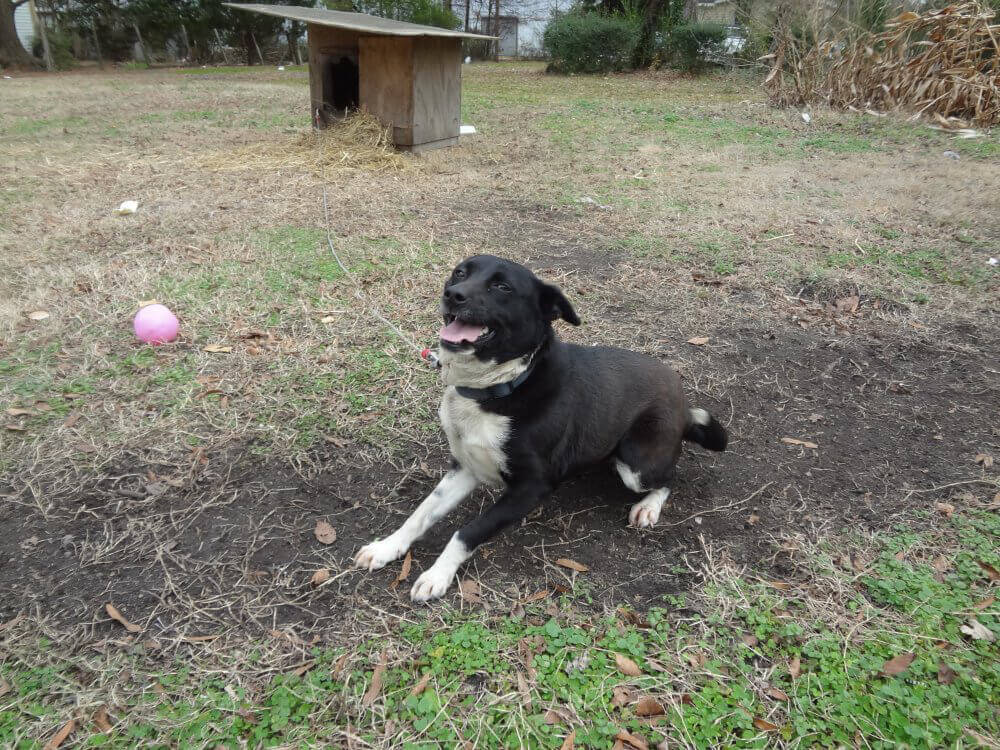 At some point, Cora was given to another family, and PETA lost track of her—that is, until the week of Christmas. Just by chance, fieldworkers happened upon her at a new address but in the same dismal situation—chained amid mud and filth, with barely a drop of water for her to drink. Only this time, it was actually worse: Cora's chain was now wrapped around her neck instead of attached to her collar, and the chain was so tight that it had become embedded in her skin, causing an oozing, bloody wound.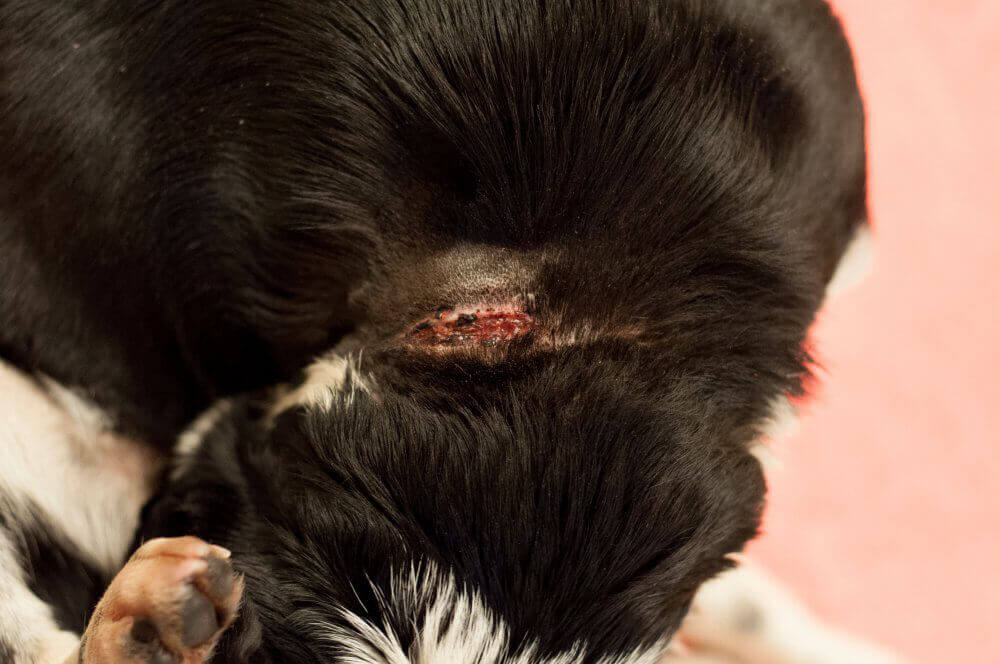 Cora's new owner agreed that she needed more care than he could provide and surrendered her to us. Sweet Cora let us remove the heavy chain from around her neck, treat her wound, and give her a much-needed bath. Despite years of neglect, she soaked up the attention—which was likely the most she had ever received in her entire life.
PETA fieldworker Heather Johnson took in Cora on Christmas Eve, and the playful pup spent her first Christmas as part of a family indoors, even tearing open presents from her foster "mom."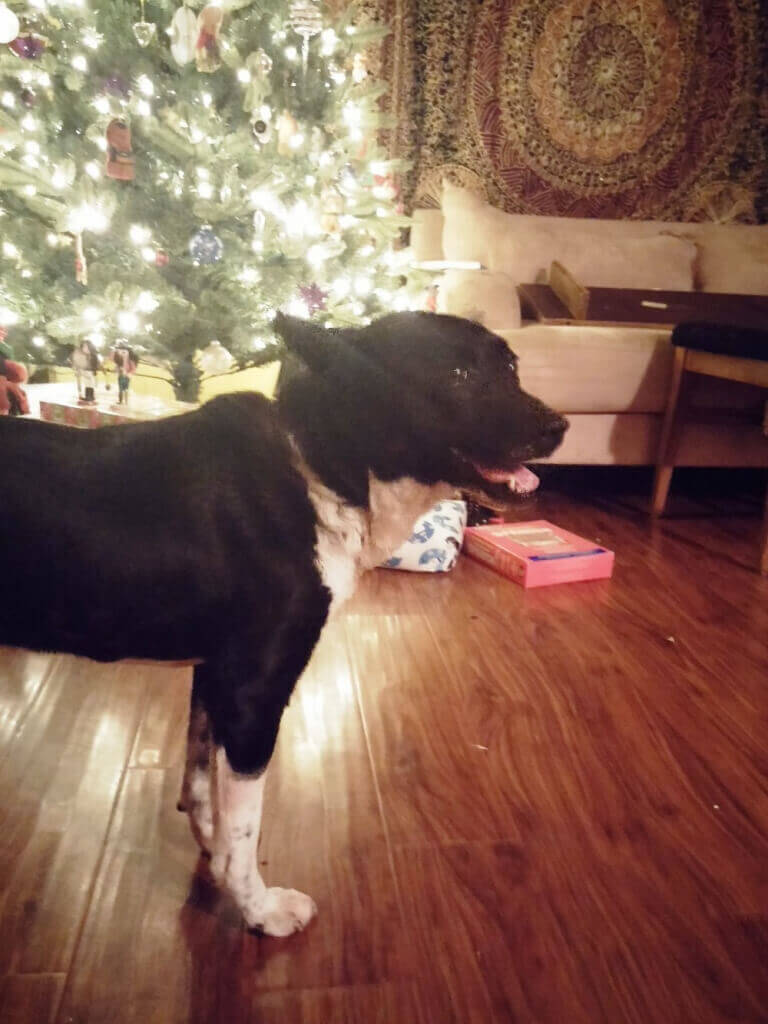 Once her neck had healed, Cora was ready to go to her forever home. Heather recently drove her to Bethesda, Maryland, where she met her new guardian, Teresa Manns, for the first time.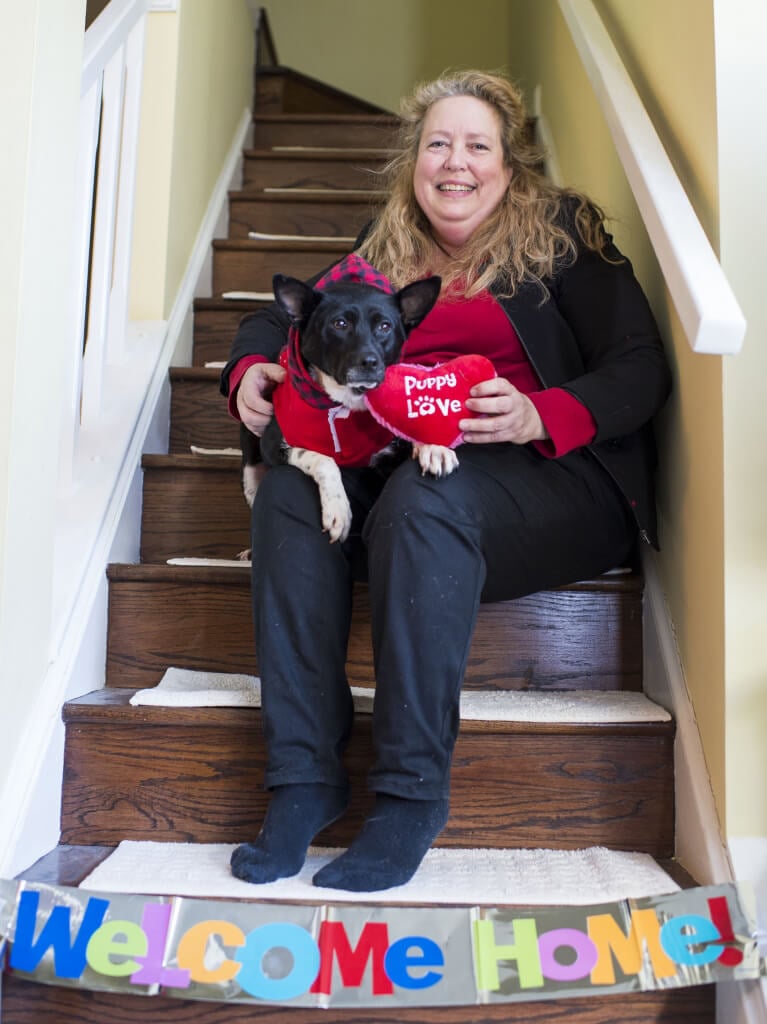 Now that she's found her forever home, Cora's days are filled with comfy beds, playful romps, and daily doses of affection and attention. Her story is one of the many reasons why PETA works so hard to help "backyard dogs."
Get PETA Updates
Stay up to date on the latest vegan trends and get breaking animal rights news delivered straight to your inbox!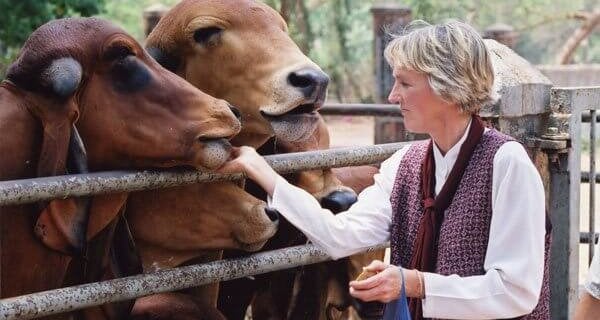 "Almost all of us grew up eating meat, wearing leather, and going to circuses and zoos. We never considered the impact of these actions on the animals involved. For whatever reason, you are now asking the question: Why should animals have rights?" READ MORE
— Ingrid E. Newkirk, PETA President and co-author of Animalkind