A concerned employee contacted PETA about an arcade-style lobster "crane game" machine at a restaurant in Virginia Beach, Virginia. The restaurant had recently been taken over by new managers who wanted to do away with the contraption. The machine—holding 10 lobsters who had reportedly not been fed in at least three weeks—was scheduled to be picked up at the end of the month. The lobsters, who had already been languishing in the tank for weeks (if not longer—one had already died) with rubber bands wound tightly around their claws, would likely be redistributed into other machines, where they would be caught by restaurant patrons and killed—boiled alive—for their dinners.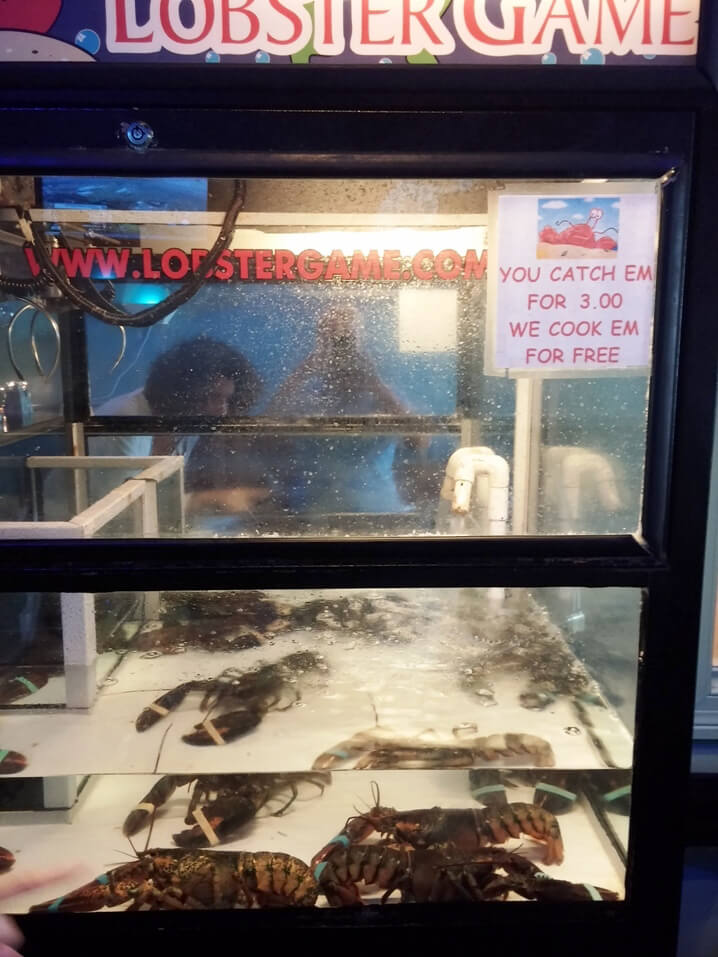 With the help of some very compassionate wait staff, our fieldworkers persuaded the new managers to give us the lobsters. We cut off the rubber bands that had been binding their claws for who knows how long, and with expert guidance, the lobsters were released back into their ocean home.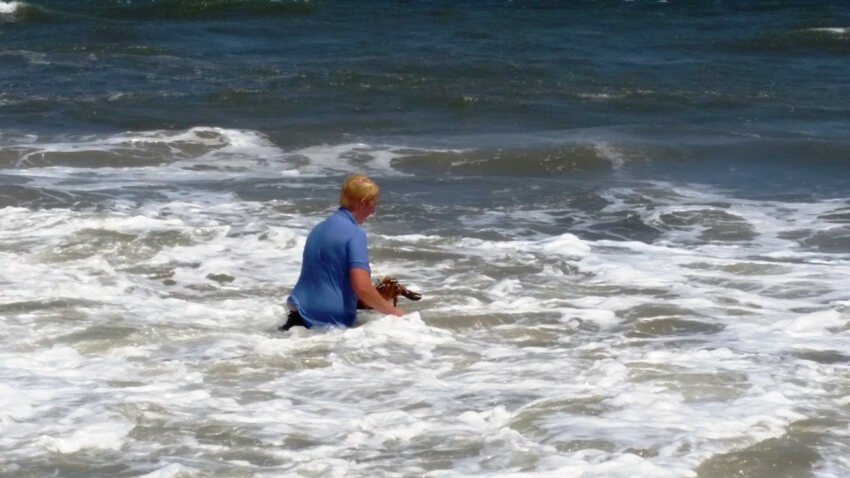 Scientists have determined that a lobster's nervous system is quite sophisticated. Neurobiologist Tom Abrams says lobsters have "a full array of senses." When kept in tanks, they may suffer from stress associated with confinement, low oxygen levels, and crowding. And, of course, they suffer greatly when ripped apart in slaughterhouses or dropped into scalding-hot water and boiled alive.
What You Can Do
If you ever see one of these awful "games," ask to speak to the restaurant owner immediately. Explain that you won't support any business that promotes such gratuitous cruelty and ask that the machine be removed. Follow up in a few days, and if the manager is unresponsive and the restaurant is a chain, contact corporate headquarters.