There's never a dull moment at the PETA offices, so Bubbles, Brandi, and Marshall, three of the cats we rescued from overtaxed shelters in the wake of the BP oil spill who now reside at the Sam Simon Center, our Norfolk, Virginia, headquarters, often volunteer to lend a helping paw.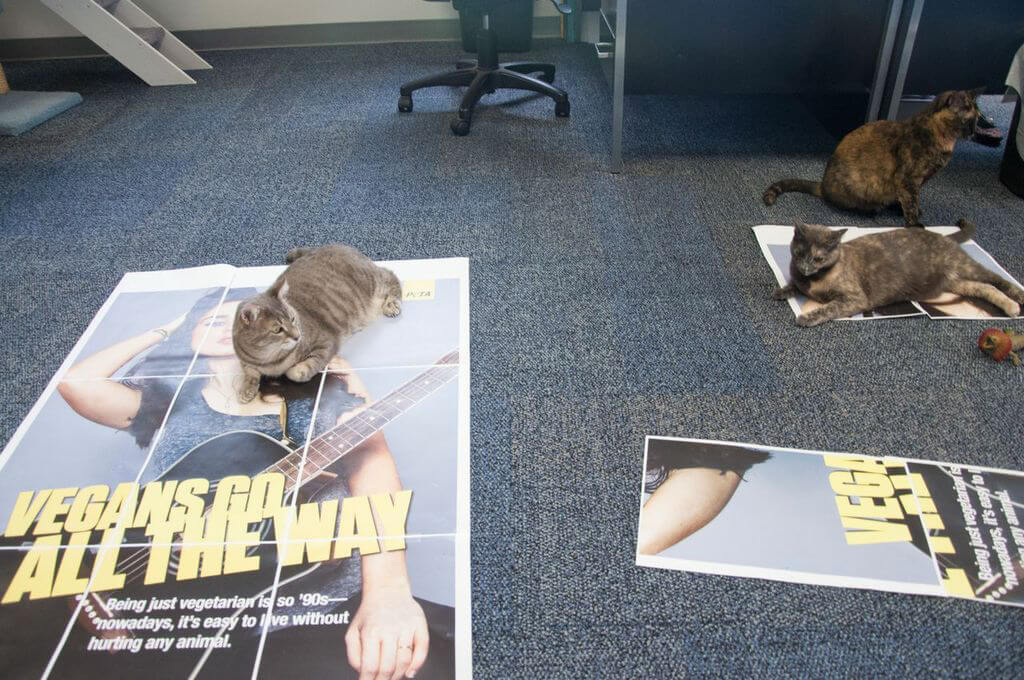 "We've almost got these ads proofed, then it's on to production."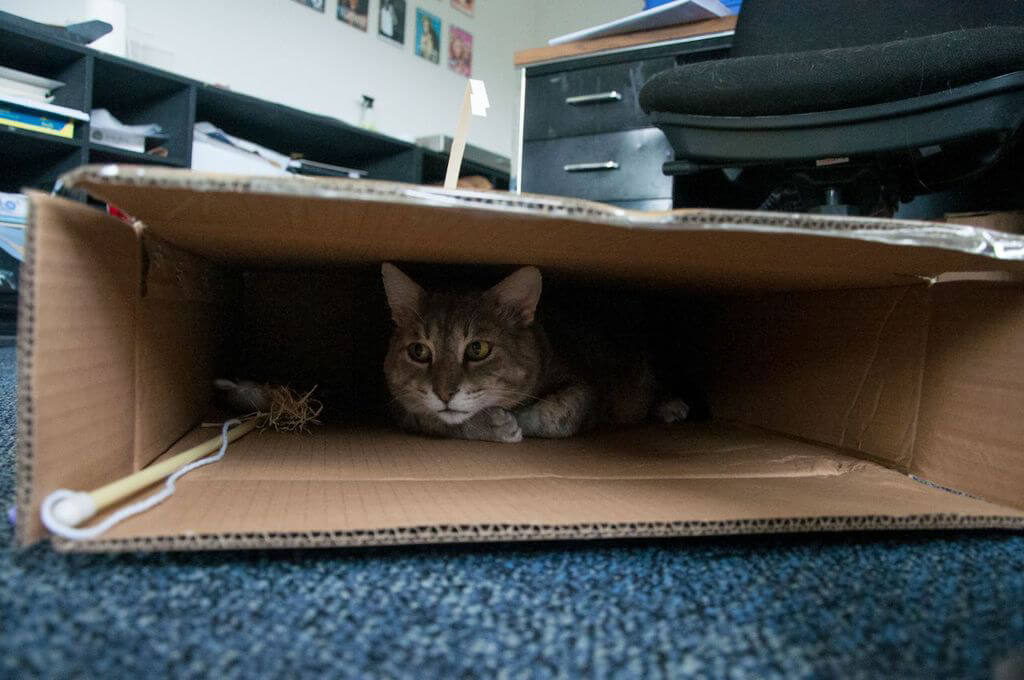 "Did you want me to put packing peanuts in here or bubble wrap?"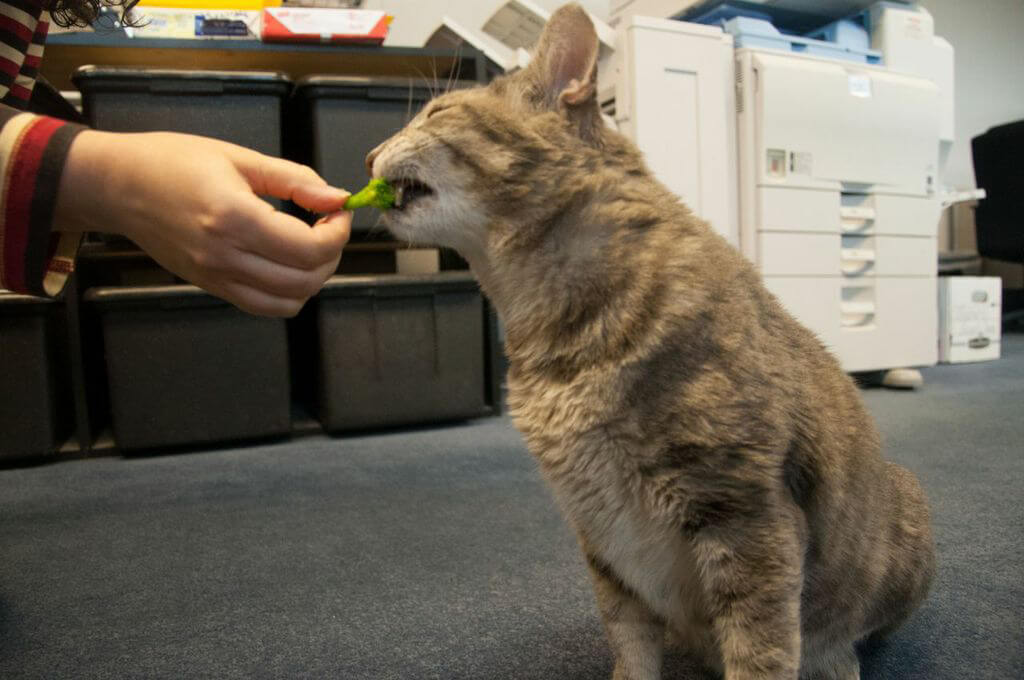 "Lunchtime! Mmm, broccoli."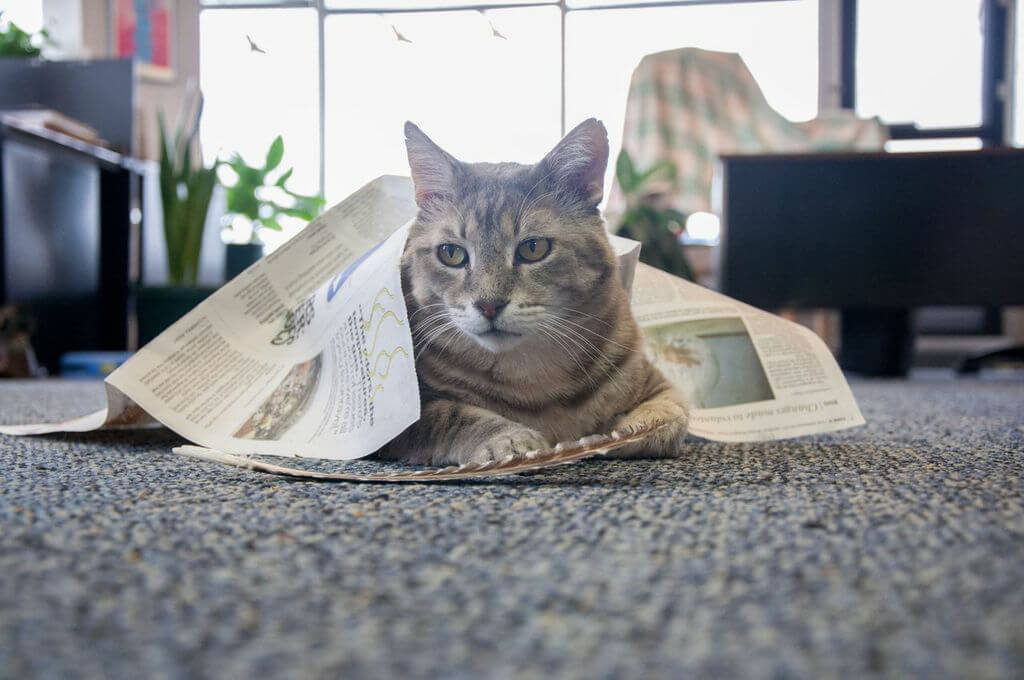 "There's an article about Ringling in the Post. I got this."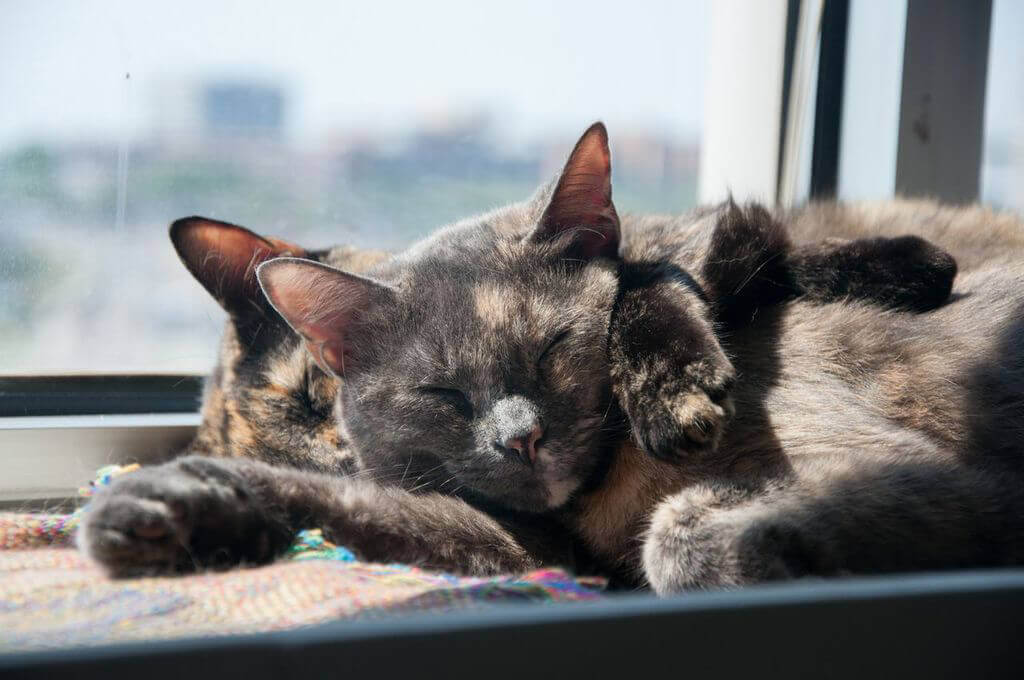 "The best way to unwind after a long day is with a nice snuggle."
For more of the PETA office cats in action, click here.