As folks wrap up the year with a Spotify playlist, PETA is celebrating 40 years of helping animals with a list of our own: victories to end speciesism. Check out 40 victories PETA has achieved over the last 40 years for elephants, big cats, primates, and others who are exploited in circuses and roadside zoos.
1. PETA rescued 46 animals from the hellhole roadside zoo of "Joe Exotic" (2017).
In 2020, Tiger King's release shocked viewers everywhere, but PETA was familiar with "Joe Exotic" years before the Netflix docuseries made him one of the most infamous animal abusers in the world. In 2018, he fled  in Oklahoma after PETA helped rescue 39 tigers, three bears, two baboons, and two chimpanzees from the hellhole roadside zoo. All 46 animals were transferred to reputable sanctuaries.
For 36 years, PETA did not let up on Ringling Bros. circus for jabbing elephants with bullhooks, tearing babies away from their mothers, beating them to break their spirits, and keeping them in chains for most of their lives. After decades of holding massive demonstrations outside Ringling shows, releasing graphic images of trainers tormenting elephants, recruiting celebrities to spread awareness of the issues, and persuading Ringling's major sponsors to drop the company, the "cruelest show on Earth" had its last performance in May 2017. When Ringling touted its so-called "Center for Elephant Conservation," where workers still tormented elephants with bullhooks, chained them to concrete floors for up to 23 hours a day, and inseminated nonconsenting females, PETA kept up the pressure until the breeding facility finally closed in 2020.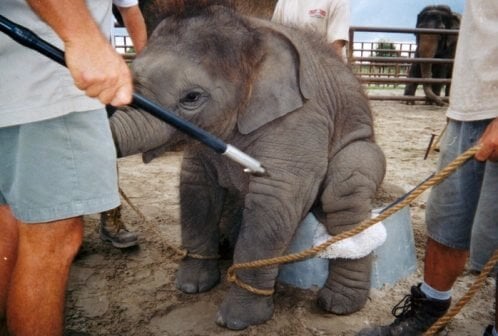 There was once a time when Las Vegas entertainer Bobby Berosini was best known for his show exploiting orangutans. Now, if he's known for anything, it's for his very public downfall after PETA released video footage of him beating and shaking the orangutans used in his act backstage nearly 40 years ago. After we filed a lawsuit against the animal abuser, he left the ape-exploiting business.
Chief Saunooke Bear Park in North Carolina was on PETA's hit list for years. Not long after our investigation—which revealed that bears paced endlessly and broke their teeth by gnawing on metal cage bars—the U.S. Department of Agriculture (USDA) suspended the roadside zoo's exhibitor's license. In 2013, the park closed down and PETA arranged for the transfer of 11 bears who had been held there to a sanctuary.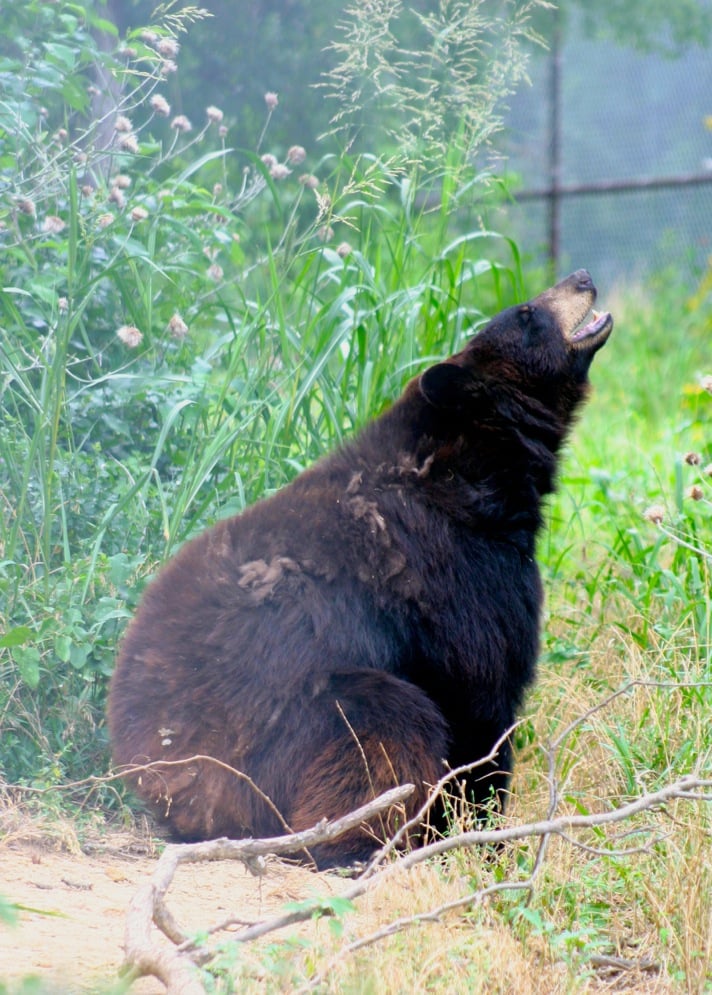 5. The USDA terminated elephant abuser Hugo Liebel's license following numerous PETA requests (2019).
PETA rejoiced when Alabama authorities finally seized Nosey the elephant from her neglectful handler, Hugo Liebel, who routinely forced her to give rides and perform despite her aching, arthritic joints. In 2017, Nosey was placed at a reputable elephant sanctuary, and in 2019—at PETA's urging—the USDA terminated Liebel's license. Over the years, PETA persuaded venues not to host performances with the suffering elephant, got authorities to bar Liebel's elephant act, worked with elephant experts, engaged members of Congress, and obtained celebrity support in favor of her release to an accredited sanctuary where her needs could be met.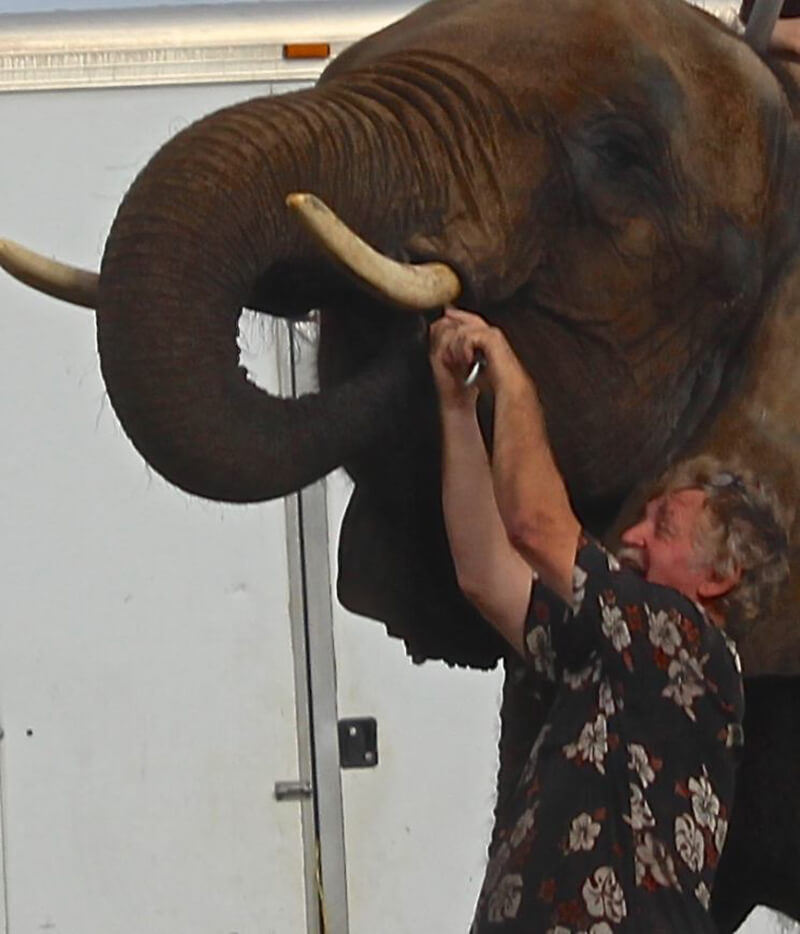 Following a PETA investigation and an Endangered Species Act (ESA) lawsuit, the judge presiding over the case banned Dade City's Wild Things (DCWT) in Florida and its owners from owning or possessing endangered tigers, and it has since closed down. PETA rescued 27 of the tigers formerly imprisoned by DCWT, and they were transferred to accredited sanctuaries.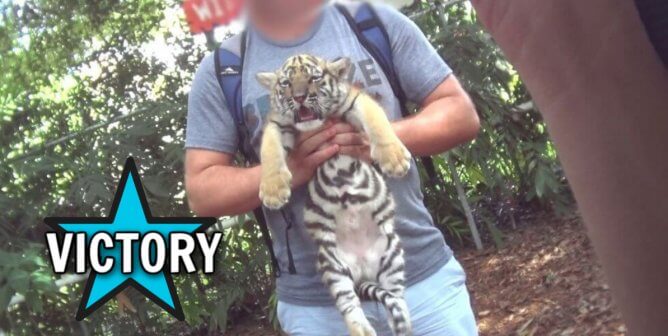 7. PETA rescued 25 big cats from two more Tiger King exploiters (2020).
After the fall of Joe Exotic, PETA kept coming after roadside zoos operated by Tiger King exploiters: Tim Stark's Wildlife in Need and Jeff Lowe's G.W. Zoo. In 2020, PETA rescued 22 big cats from Wildlife in Need and three lions from G.W. Zoo. Wildlife in Need has shut down, following successful lawsuits from PETA, the USDA, and the state of Indiana.
Since PETA's rescue, the big cats have been living peacefully at The Wild Animal Sanctuary in Keenesburg, Colorado, and Turpentine Creek Wildlife Refuge in Arkansas.
8. PETA's video footage of an obese bear led to a timely rescue (2016).
In 2016, following a vigorous PETA campaign, the Deer Haven Mini Zoo in Maryland retired Lily—a bear so unhealthy and obese from lack of space and exercise that her stomach dragged along the ground as she walked—to The Wild Animal Sanctuary. PETA's campaigns continued full-steam ahead after this victory. Three years later, the roadside zoo closed its doors to the public.
For almost a decade, Lily could only take a few steps in any direction — now, she looks so happy in her new home! ❤️ pic.twitter.com/glaZOaVzNK

— PETA (@peta) November 3, 2017
In 2016, PETA filed an ESA lawsuit against The Mobile Zoo in Alabama for isolating a highly intelligent chimpanzee named Joe in a small, decrepit enclosure. Shortly after we rescued him and transferred him to an accredited sanctuary in Florida, the USDA revoked the roadside zoo's license.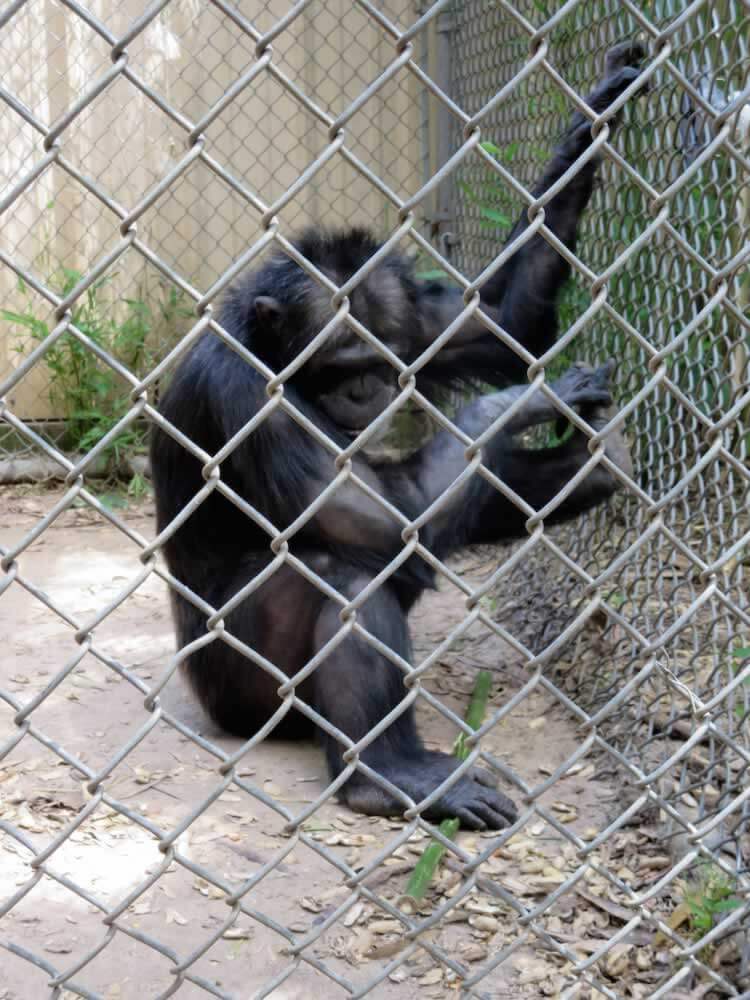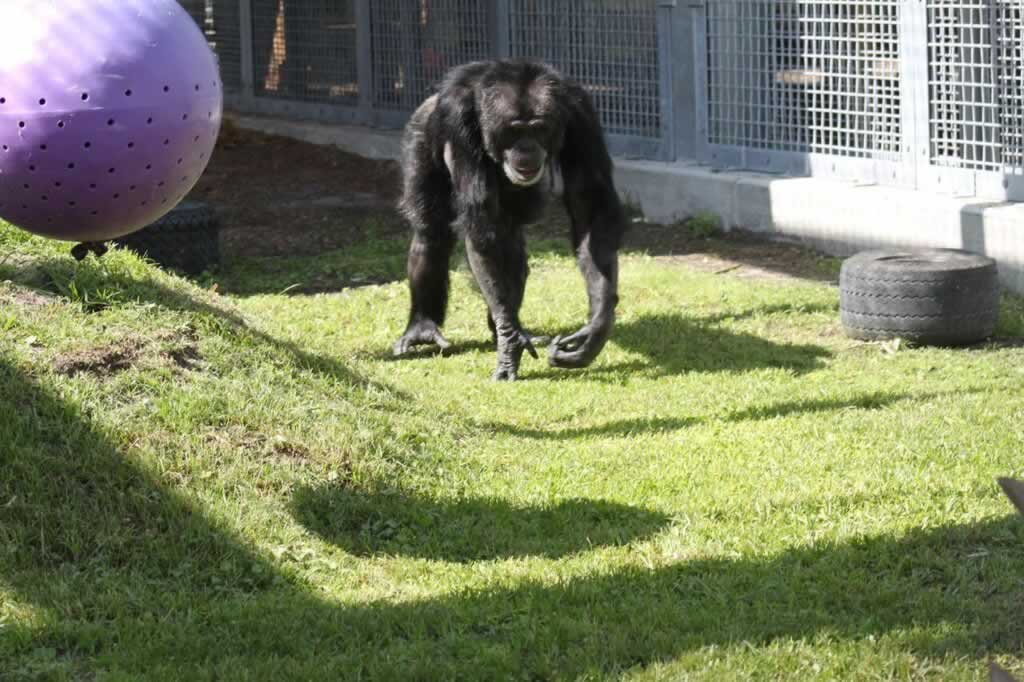 With the help of PETA, the Atlanta Humane Society, and others, 23 bears suffering in Black Forest Bear Park's miserable concrete pits were given a new life at The Wild Animal Sanctuary.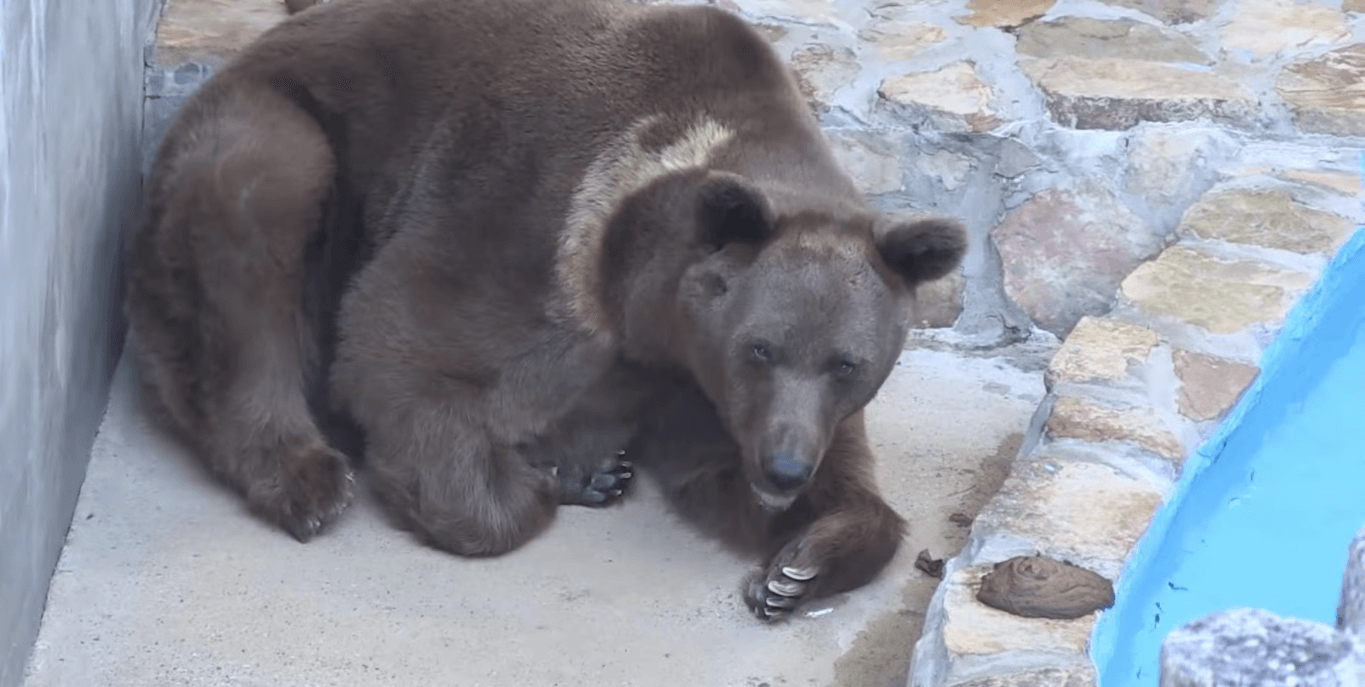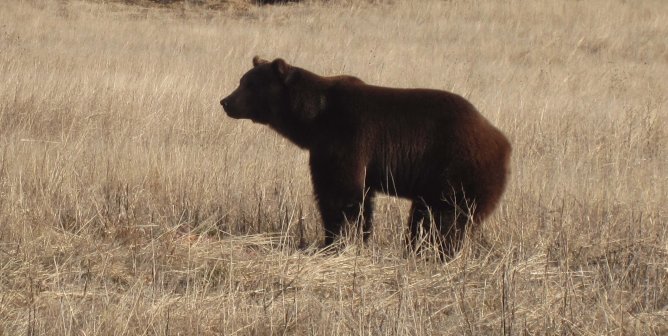 Here are just some of the other prominent victories that PETA has achieved over the last 40 years:
The USDA suspended the license of Jambbas Ranch in North Carolina after PETA's relentless campaign, and Ben the Bear was rescued (2014).
Bowmanville Zoo in Ontario closed following a shocking PETA investigation (2016).
Following our reports, the USDA confiscated all animals from the Gatekeepers Wildlife "Sanctuary" in Kansas (2002).
The USDA seized the polar bears from Suarez Bros. Circus following our consistent demands (2003).
The Bridgeport Nature Center in Texas closed after PETA's sustained efforts to urge the public, venues, and event sponsors not to support the cruel exhibit (2004).
Wesa-A-Geh-Ya, a roadside zoo in Missouri, closed after we exposed its false "animal sanctuary" claims (2006).
Kelley's Paw Print Productions closed after PETA reached out to Time Warner and submitted multiple USDA complaints (2009).
PETA rescued three lions and two tigers from Jeffrey Harsh's menagerie (2009).
The Charlotte Metro Zoo closed after we submitted 11 complaints to USDA officials (2009).
Authorities seized dozens of animals from Hoffman's Exotic Endangered Cats of the World in Florida after we submitted multiple complaints to the USDA (2010).
Following PETA's outreach, the USDA removed elephants Tina and Jewel from their abuser, Will Davenport, who subsequently relinquished his license(2009 and 2010).
Circus Vargas went animal-free following our passionate campaign (2010).
The USDA revoked the license of Jamie Palazzo, the creator of Great Cat Adventures, after PETA submitted complaints (2011).
Authorities ordered the decrepit Guzoo Zoo in Alberta, Canada, to shut down after years of our campaigning (2011).
The Animal Kingdom Zoo in New Jersey closed after PETA called for a USDA investigation (2014).
Windy Oaks Animal Farm in Virginia closed following a PETA-prompted USDA investigation into the escape of several chimpanzees (2014).
Cole Bros. Circus stopped touring, in part because we had urged venues not to host its animal acts (2016).
Bear Path Acres in Virginia closed down after state officials suspended its wildlife exhibition permit. PETA had already reported several apparent animal welfare violations to federal authorities (2019).
Lavender's Animals in Virginia surrendered big cats after we made claims about the mistreatment of animals (2016).
Summer Wind Farms roadside zoo in Michigan closed following a PETA investigation (2017).
The USDA ordered the exotic-animal breeder, dealer, and exhibitor Hawthorn Corporation to relinquish 16 elephants, most of whom went to sanctuaries after PETA filed a lawsuit regarding their placement (2004).
The USDA revoked the license of Hollywood animal handler and abuser Sid Yost after we submitted complaints. We also documented his acts of abuse and shared them with film and television production companies (2017).
The annual Clay's Corner "Possum Drop" in North Carolina ended following PETA's protests and lawsuits (2019).
PETA arranged for the transfer of two bears from Steeple's Bears traveling act to an accredited sanctuary. Steeple's Bears subsequently closed (2018).
The Great Bear Show closed after our robust campaign, which involved rescuing five bears from the facility, submitting USDA complaints, launching action alerts, collecting evidence, and more (2018).
Maple Lane Wildlife Farm closed after PETA notified the USDA of apparent animal welfare violations and requested an investigation (2018).
We campaigned on behalf of animals suffering at Wilson's Wild Animal Park in Virginia for years, and state authorities seized over 100 animals and have charged the owner with cruelty to animals (2019).
Following PETA's complaints, the USDA revoked the license of tiger handler Doug Terranova following multiple violations of the federal Animal Welfare Act, including for allowing a tiger to escape and for an accident in which a car hit an elephant on his watch (2019).
Circus Pages stopped touring in 2018 and has retired all the wild animals it used following PETA protests and the release of video footage revealing trainers mistreating animals (2020).
After years of our diligent efforts, The Camel Farm in Arizona closed to the public and its USDA exhibitor's license was permanently revoked (2020).
*****
We wouldn't have been able to achieve these 40 victories without our compassionate supporters, generous donors, and PETA members. PETA has way more than 40 victories to celebrate, but animals still need our help. Help us close down more roadside zoos and ban circuses that use animals.