After PETA contacted Florida's Indian River County Parks Division in order to advise county officials of Hugo Liebel's infamous history of public-safety and animal-welfare violations, they confirmed that they would not permit any elephants to appear at the circus!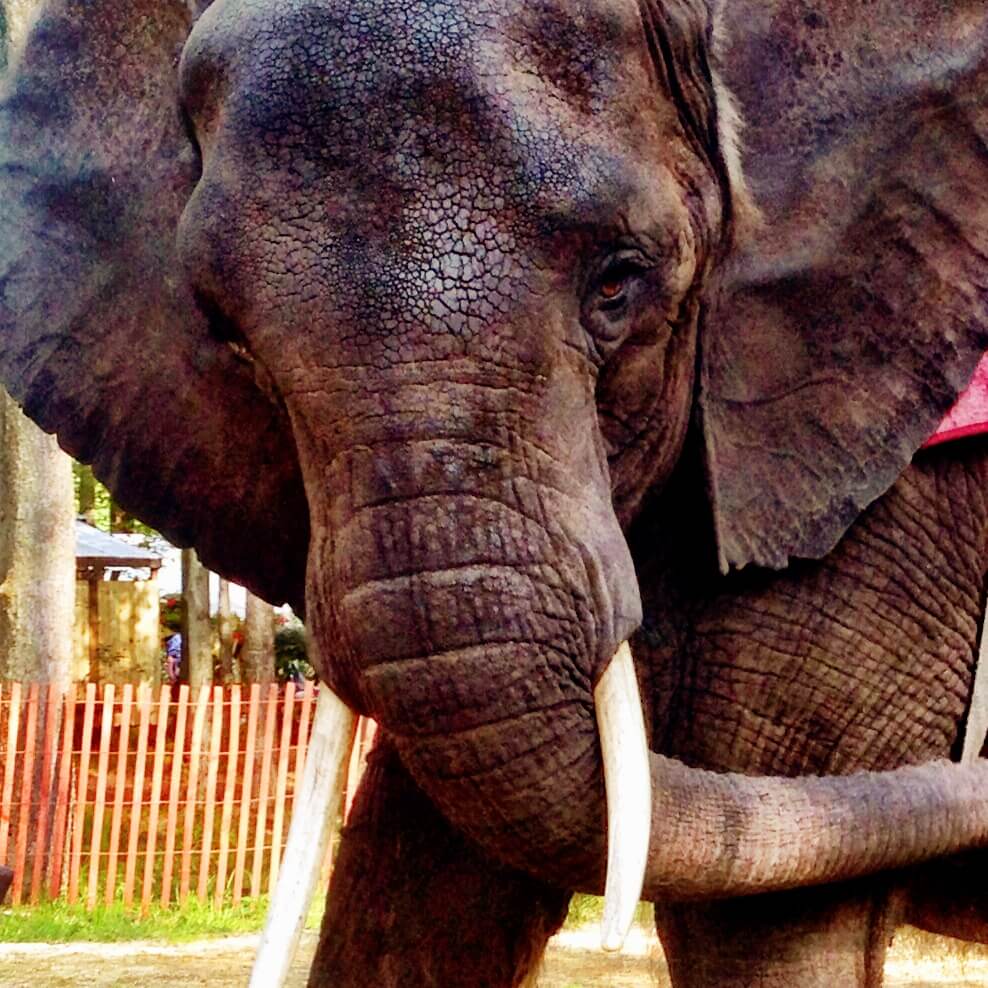 Golden Ring Circus is scheduled to appear from May 26 to 28 at the Indian River County Fairgrounds. Usually an animal-free circus, Golden Ring has recently allowed Liebel to sell elephant rides given by Nosey the elephant outside of its shows. However, county staff will monitor the performances to ensure that at least for these three days, she will not be exploited for a few fleeting moments of entertainment.
This is how Liebel treats Nosey, one of the loneliest elephants in the country.
Month after month, he forces her to give rides and perform tricks, even though she's showing signs of crippling arthritis. This painful, chronic disease may eventually kill her.
Liebel has been cited by the U.S. Department of Agriculture for nearly 200 animal-welfare violations. Most of these citations have been related to his mistreatment of Nosey, including repeatedly chaining her so tightly that she could barely move and denying her necessary veterinary care.
Dr. Philip K. Ensley, one of the nation's leading elephant experts, characterized Nosey's case as "the worst, most prolonged, documented example of an uncorrected case of suffering and abuse in an elephant I have ever reviewed." She belongs in a reputable sanctuary. Her life depends on it.
Nosey needs you now, and your voice makes a difference.
After hearing from scores of PETA supporters, venues all over the country—in Arkansas, Florida, Illinois, Indiana, Michigan, Oklahoma, and Texas—have canceled scheduled performances by Nosey or agreed never to host her again. Stand with us as we continue to fight for her retirement.