It's been over 25 years since a dancer at the Stardust Hotel in Las Vegas filmed entertainer Bobby Berosini beating and shaking the orangutans in his act backstage at the casino and nearly 20 years since he got out of the ape business and reportedly left the country, after an aggressive lawsuit filed by PETA.
But even though the beatings and deprivation are long over, Berosini's legacy of abuse lingers on. West Virginia car dealer Paul White Chevrolet recently ran two commercials featuring old footage of Popi, one of the orangutans in Berosini's act who now lives at an accredited sanctuary. When we informed the dealership about Berosini's cruel training methods, the general manager pulled the ads off the air. Popi: 1, Berosini: 0.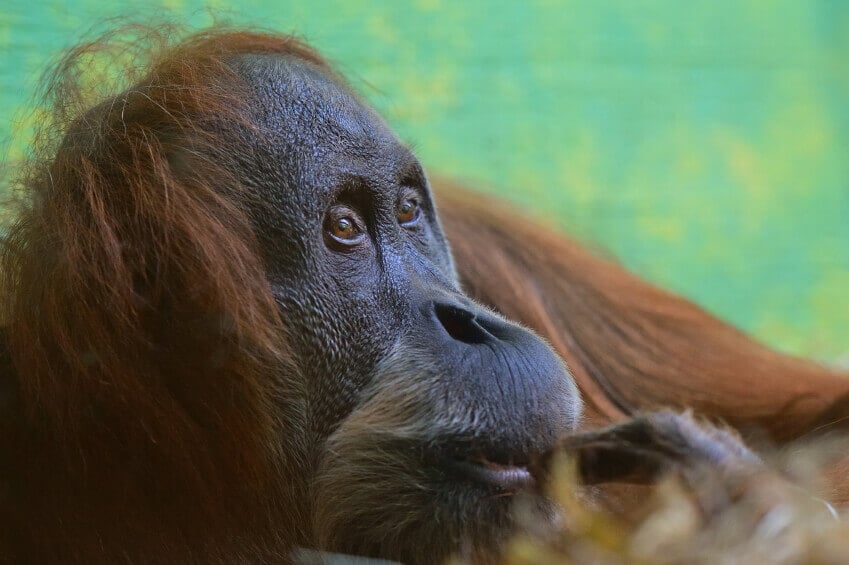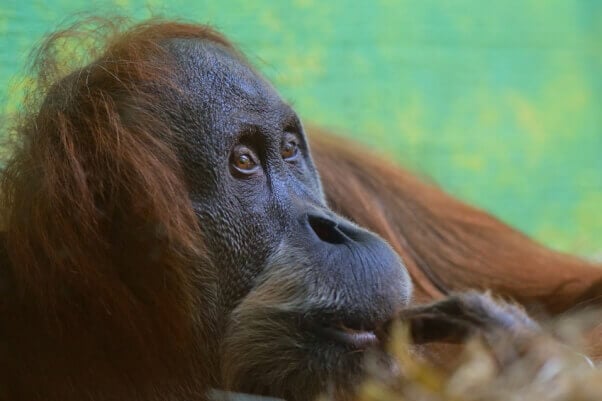 © iStock.com/luxiangjian4711
*The image shown above is not Popi the orangutan.
This victory is just the latest in our campaign to get great apes out of the entertainment industry. For example, after meeting with PETA, the majority of ad agencies pledged never to feature great apes in their ads. Anyone who watches TV attentively has noticed that there are fewer and fewer ads featuring great apes on the air.
Less demand for great-ape "entertainers" means that there's an end in sight to the cruel industry that steals baby chimpanzees and orangutans away from their mothers and uses violent methods to train them to perform. In the last few years, most of the trainers who supplied great apes for ads have gotten out of the business, and there are only a handful of them left. Thanks to the progressive decisions of ad agencies not to use them in their work and also because of advances in computer-generated imagery technology, it's only a matter of time before the remaining ape exploiters are history.
What You Can Do
The Suburban Auto Group in Oregon is still airing a 2003 ad featuring a chimpanzee from abusive animal trainer Sid Yost. Let the Suburban Auto Group know that it's out of touch and urge it to stop airing ads featuring abused apes.