Few businesses have caused animals more pain and suffering than notorious breeder, dealer, and exhibitor the Hawthorn Corporation. But it's over for the longtime PETA target. Its license was cancelled, and it's out of business.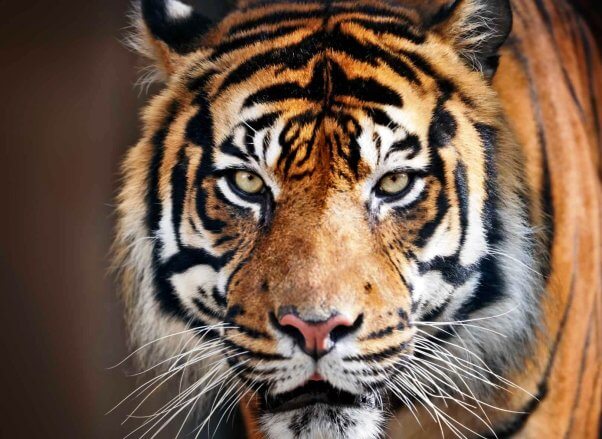 © iStock.com/Dirk Freder
For decades, the Illinois-based company—owned by John Cuneo, who holds the "distinction" of being the first person in the U.S. to have had an elephant confiscated by the U.S. Department of Agriculture (USDA) because of abuse—leased elephants and tigers to circuses, including Shrine-sponsored ones. The company was fined $272,500 in penalties by the USDA and had its license suspended twice.
Cuneo admitted to numerous willful violations of the federal Animal Welfare Act, and the USDA ordered Hawthorn to relinquish 16 endangered Asian elephants—in addition to one who was determined to be in "imminent danger of death." PETA had provided the USDA with information that showed neglect of the animals and unsupervised handling by the public: People fed and touched elephants who had tuberculosis (TB).
In fact, the Hawthorn elephants were ground zero for TB in the species in the United States. Multiple elephants died from it, and handlers contracted it as well (the first documented cases of TB transmission between elephants and humans).
Tyke, the elephant who snapped in Hawaii and was then shot and killed, was a Hawthorn elephant.
Numerous tigers exploited by Hawthorn have also died prematurely. In 2017, one who was being lugged across the country inside a tiny crate became hypothermic and dehydrated and had labored breathing. Near death, he was euthanized. Another died while on the road without any veterinary treatment, and a third was found so emaciated that he couldn't even lift his tail to urinate.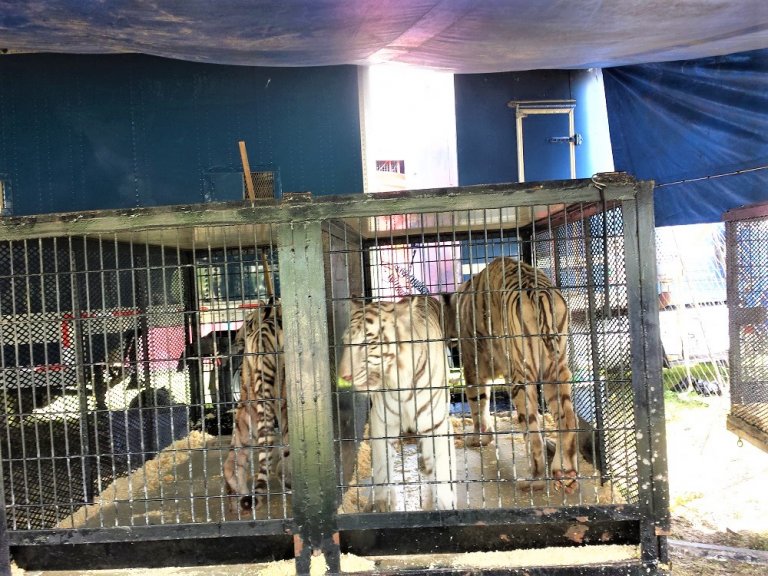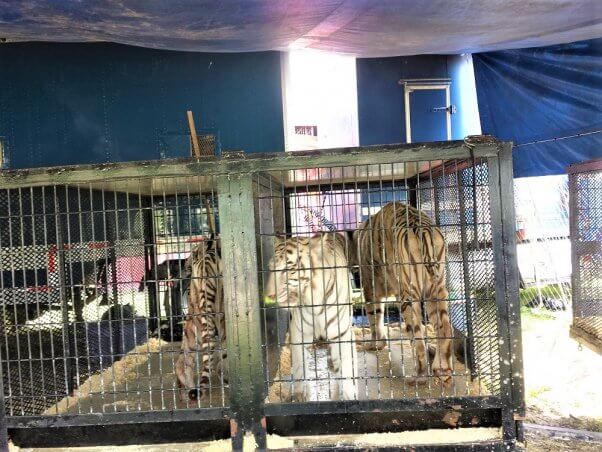 According to an application that the circus submitted to export and re-import tigers for use in a foreign circus, at least 32 tigers owned by Hawthorn died between 2000 and 2011 alone. They died from causes including salmonella, a faulty cage door, renal failure, skin diseases, and being caged with incompatible tigers who attacked them—and nearly half of them were 3 years old or younger.
Hawthorn was responsible for the pain, suffering, and premature deaths of countless animals, and this ugly business enabled many other tiger abusers. PETA had filed countless complaints against the company over the years and fought it at every opportunity. For example, when we learned that the U.S. Fish and Wildlife Service (FWS) was issuing permits to allow the company to take animals in and out of Canada to perform, PETA sued the FWS, and Hawthorn stopped being issued such permits.
While it's time to celebrate the demise of this deplorable company, let's also work hard to restore the rightful freedom that all animals still being exploited by circuses deserve.