Thanks to PETA, 2022 has been a bad year for roadside zoos, abusive animal exhibitors, seedy mall aquariums, and other businesses that exploit animals for profit. Our work has led to massive, groundbreaking victories for animals used for entertainment this year, including coordinating the biggest roadside zoo rescue in PETA's history and taking down a major Tiger King villain in court.
Take a look at some of this year's victories for animals used in entertainment:
In the biggest roadside zoo rescue in PETA's history, Tri-State Zoological Park—a longtime PETA target—closed its doors and surrendered 72 animals, including bears, tortoises, and a squirrel monkey, to lush, peaceful new homes.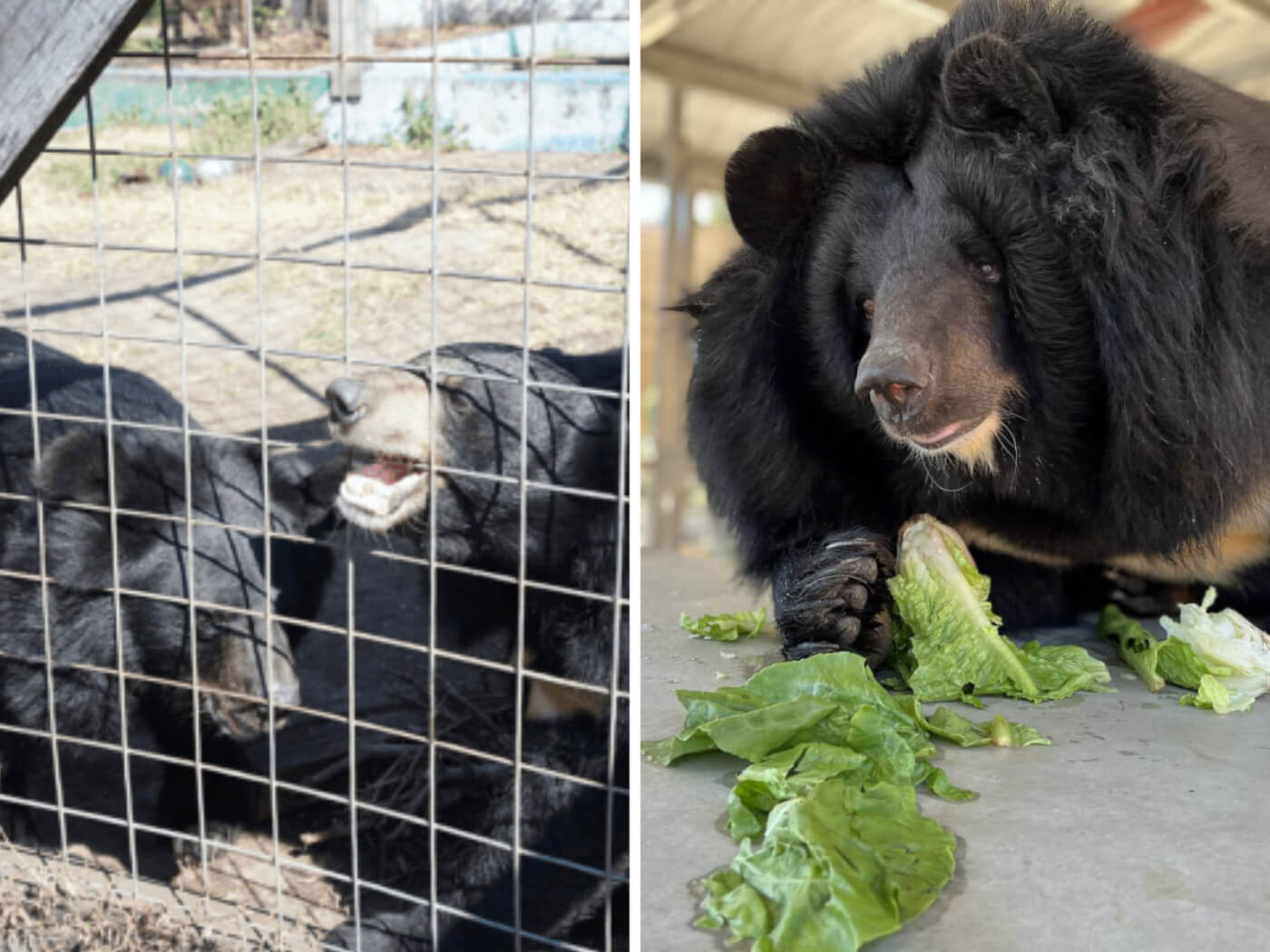 Following an intense PETA campaign against the animal abusers featured in Tiger King, the FBI arrested Bhagavan "Doc" Antle, who was later indicted on 10 federal charges, including six counts of wildlife crimes. His conviction would mean that the animals involved in the case—including two cheetahs, a chimpanzee, and two red ruffed lemurs—could be transferred to accredited sanctuaries.
After a massive push from PETA and our supporters, Millennium Hotels and Resorts—one of the Iditarod's last major sponsors—ended its 30-year sponsorship of the cruel dog-sled race in which more than 150 dogs have died.
Following a successful PETA-led nationwide search for Tonka the chimpanzee—whose owner falsely claimed and testified in court that he had died after the court ordered his surrender—we rescued him from a cramped cell in a Missouri basement. We transferred Tonka to a lush sanctuary, where he can roam, explore, and socialize with other chimpanzees.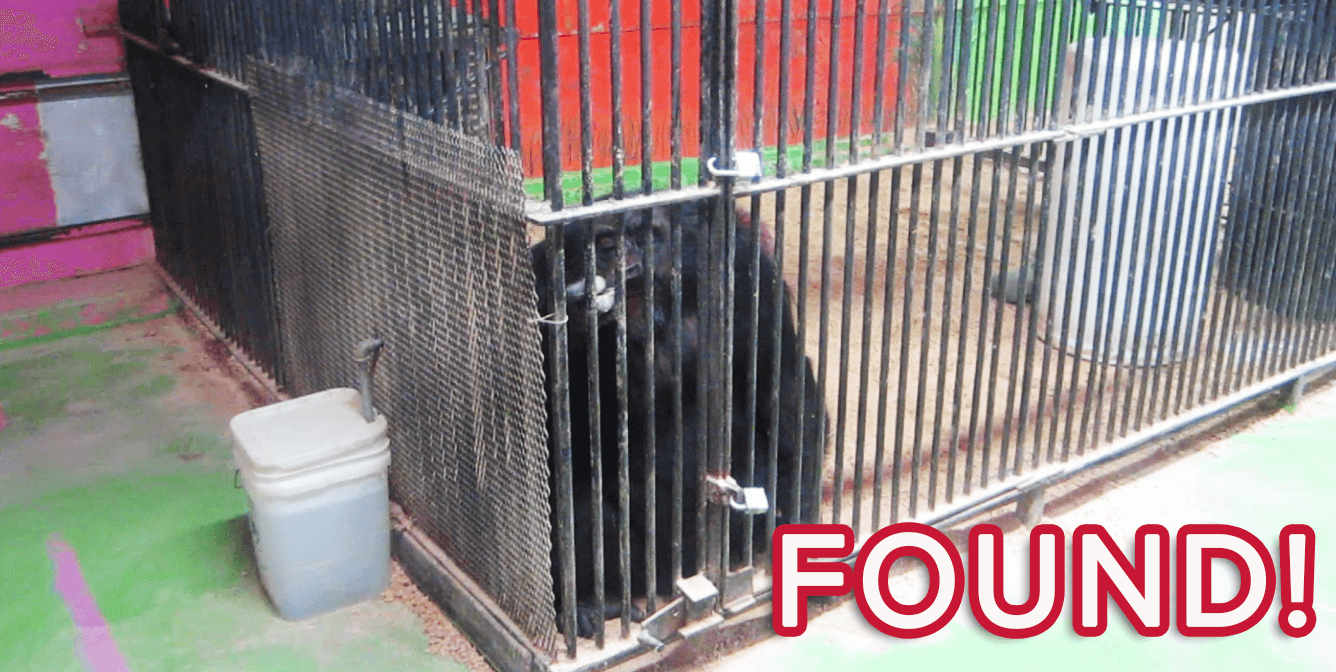 It will be illegal for big cats to be exploited in abusive cub-petting schemes in Quintana Roo, Mexico, now that officials—who faced mounting pressure from PETA Latino and local animal rights group Animal Heroes—have voted unanimously to ban the exhibition of wildlife in public spaces statewide.
PETA won our Endangered Species Act lawsuit against Jeff Lowe, the notorious animal exhibitor, for his cruelty to four lion cubs—including one who had died in his custody just days before her scheduled rescue. After ruling that Lowe "treated the four lions directly involved in this case … with appalling cruelty," the court ordered the Tiger King menace to fork over $183,557.90 to PETA.
All the tigers in Joe vs. Carole—a Tiger King spinoff series starring Kate McKinnon about the life of esteemed animal rights activist Carole Baskin and the infamous tiger abuser known as "Joe Exotic"—were created with computer-generated imagery, a choice that PETA urged the production to make.
After PETA exposed the suffering of elderly elephants forced to perform at Circus World, the Wisconsin Historical Society announced that it would no longer use elephants after its summer 2023 season.
Three tigers were spared confinement to metal cages near the Vegas Strip as part of magician Jay Owenhouse's yearlong magic show. Facing roars from PETA, more than 51,000 of our supporters, and local grassroots activists, the magician excluded tigers from his land use application.
After PETA tipped off local authorities that Lisa Lopez—an unlicensed animal exhibitor who operates under the name All Things Wild—was planning to display tigers illegally at a fair in Texas, officials shut down the exhibit on its opening day.
Federal officials slapped the owner of Bearadise Ranch with a critical citation after PETA alerted them to an incident in which the facility allowed a TV news crew to enter an enclosure with a 300-pound bear named Carroll.
After the town of Islip, New York, filed a lawsuit against Larry Wallach's Sloth Encounters—using PETA's complaints to support its case against the cruel exhibit—the facility was shut down until further notice from the court. The writing is on the wall for this seedy sideshow, as the town's lawsuit is seeking to close down Wallach's business permanently.
Following years of pressure from PETA, American Greetings—the second-largest greeting card company in the world—confirmed that it no longer sells greeting cards with demeaning images of endangered chimpanzees, which hinder conservation efforts.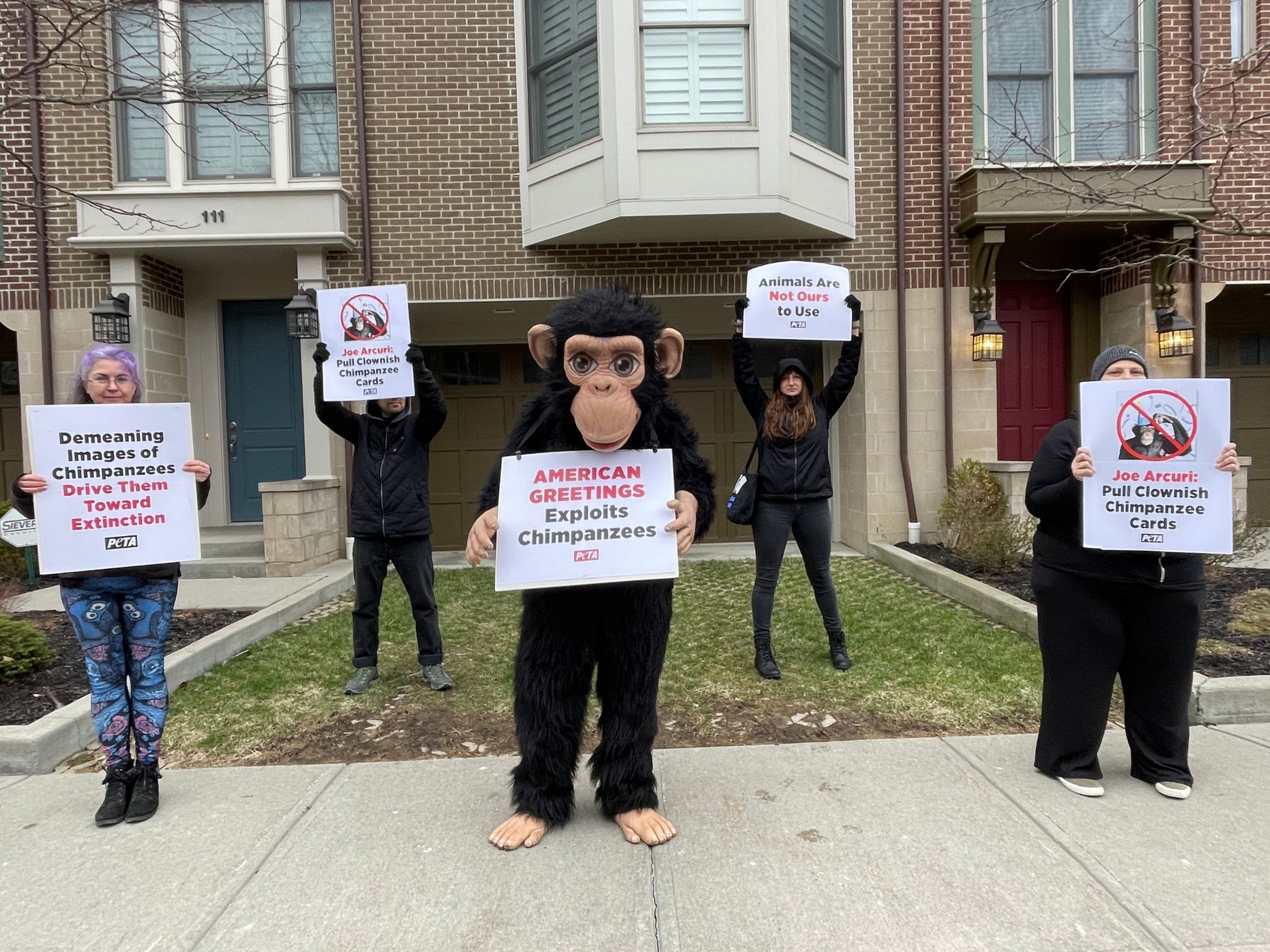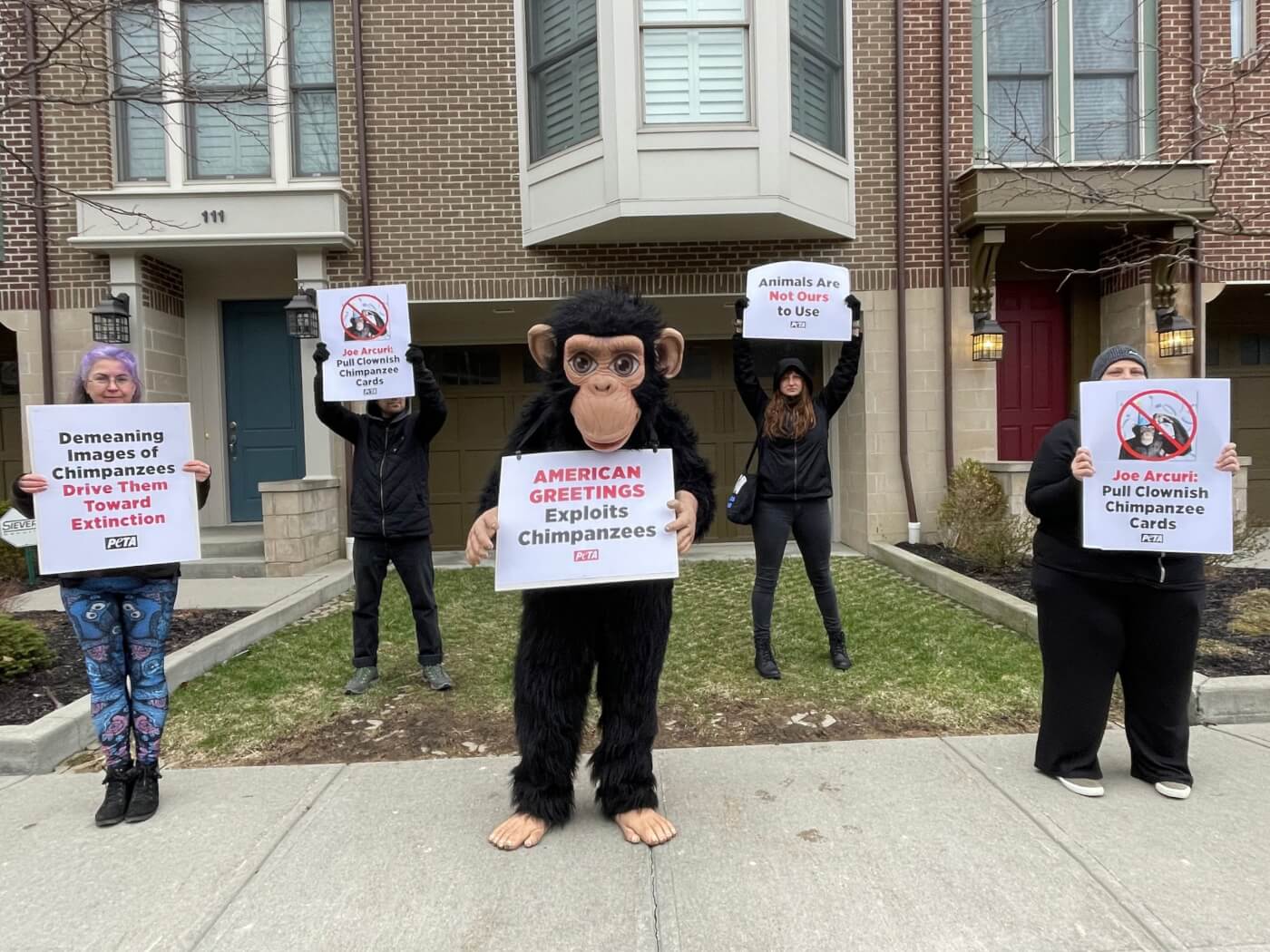 Following a tip from PETA, officials cited the Barry R. Kirshner Wildlife Foundation—a crummy roadside zoo that baselessly calls itself a sanctuary—for allowing employees at a local juvenile detention facility to hold and take photographs with a 5-month-old snow leopard.
Shortly after a damning USDA report revealed that the Miami Seaquarium was starving dolphins into submission—which sparked vigorous PETA protests—the agency served the notorious marine park with an official warning. The reprimand is a step toward justice, as it established potential consequences for future violations, which may include civil or criminal penalties.
The U.S. Department of Agriculture (USDA) cited a Cleveland livestock auction house based entirely on PETA's undercover footage of an exotic-animal auction held there, which showed a coatimundi screaming and chittering in terror while being auctioned off, a handler dangling a struggling wallaby by the tail, and an oryx who was nearly struck by a collapsing wall panel.
After PETA informed officials that a visitor held a juvenile tiger at the Florida roadside zoo known as Single Vision, the USDA cited the facility over that incident and dozens of other dangerous public encounters with adult big cats and other wild animals.
Pennsylvania home decor store House on Willow pledged to ban live-reindeer displays at its events after PETA let the company know that there's nothing merry about forcing wild animals into stressful public interactions.
After learning that PETA's undercover investigation into Austin Aquarium revealed severe neglect, abandoned animals, and dozens of injuries to customers and staff at the facility, 10 websites quickly took down promotions for the sleazy strip mall aquarium.
Following a series of PETA complaints, the USDA slapped three roadside zoos—Animal Haven Zoo, Indian Creek Zoo, and Waccatee Zoo—with almost $28,000 in civil penalties, collectively.
After hearing from PETA, Sam's Club is no longer selling tickets to SeaQuest—a chain of crummy mall aquariums plagued by animal welfare issues, animal deaths, legal violations, and injuries to employees and the public from direct contact with animals.
Following PETA's 2022 investigation into Yellowstone Bear World—which revealed that a cub with a broken leg had been denied prescribed treatment and that an irate supervisor had threatened to throw a vulnerable cub across the room and rip out her teeth—four online travel sites and seven travel companies dropped promotions for the facility.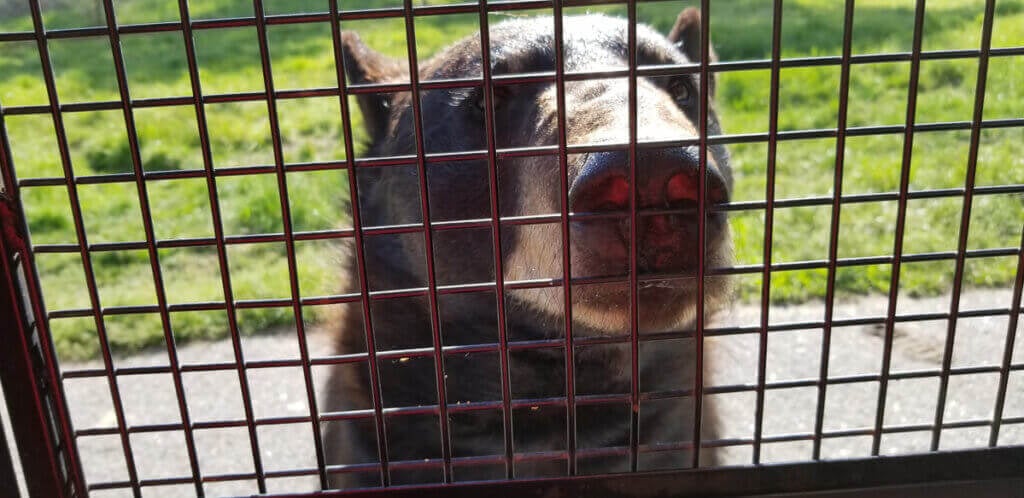 You Can Help Animals Used for Entertainment by Joining PETA's Action Team!
With every passing year, we celebrate new, record-breaking victories for animals used for entertainment—and we need your help to keep going. Join PETA's Action Team so you, too, can be a part of our work to protect animals from exploitation.