There's a new victory in the quest to take down SeaQuest: After hearing from PETA, Sam's Club stopped offering tickets to the problematic aquarium chain, becoming the first major company to cut ties with it. This victory occurred after PETA met with Walmart (parent company of Sam's Club) to make it aware of the egregious issues at SeaQuest facilities. Based in Bentonville, Arkansas, Sam's Club has a history of taking action for animals, previously withdrawing ticket sales to SeaWorld.
As SeaQuest is notorious for egregious animal welfare issues, animal deaths, legal violations, and injuries to employees and the public from direct contact with animals, this is great news from Sam's Club. Following the triumph, PETA will urge other companies to follow suit, including shopping malls that prop up SeaQuest's exploitative business.

Animals used for entertainment at SeaQuest are forced to endure constant exploitation, often unsupervised human contact, confinement to tiny enclosures, and neglect that can—and has—led to injury and death. A fish at the Folsom, California, location was found suffocating outside an uncovered tank, and it took about two minutes before an employee returned the animal to water. This is just one example of how the aquarium chain has failed sensitive and sentient beings, who don't belong imprisoned in display cases inside shopping malls, and it shows the business's blatant disregard for animals.
Due to living in cramped spaces and not receiving appropriate care, animals have even injured guests. In June 2022, a mother reportedly rushed her 3-year-old son to the emergency room after an iguana at SeaQuest Fort Worth in Texas jumped and "latched [onto] his arm." According to the woman, her child required six stitches to close his gaping wounds. No animal or human should be put in this situation.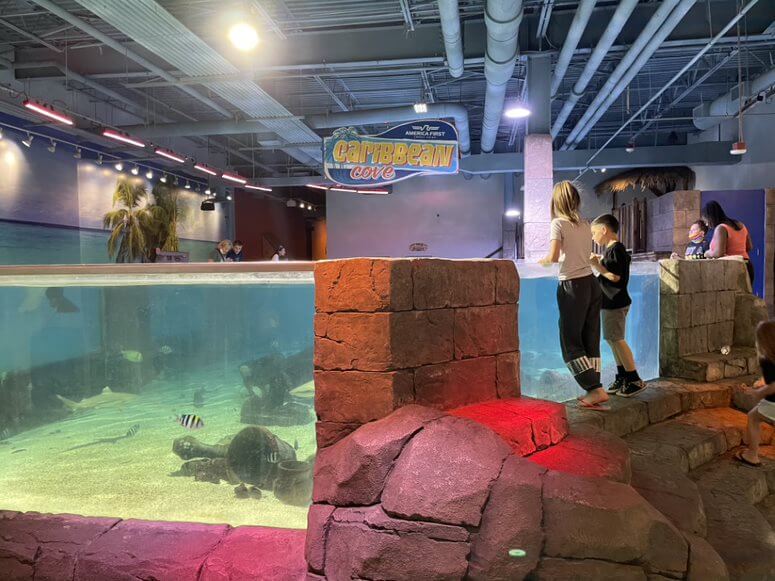 SeaQuest's long trail of legal troubles should be a red flag to any individual or company considering supporting it. In just five years, the seedy aquarium chain has racked up over 50 citations for failing to meet even the minimal care standards required by the federal Animal Welfare Act. Among many issues with the company, including pleading guilty to illegally purchasing a snapping turtle, its string of legal embarrassments continues today.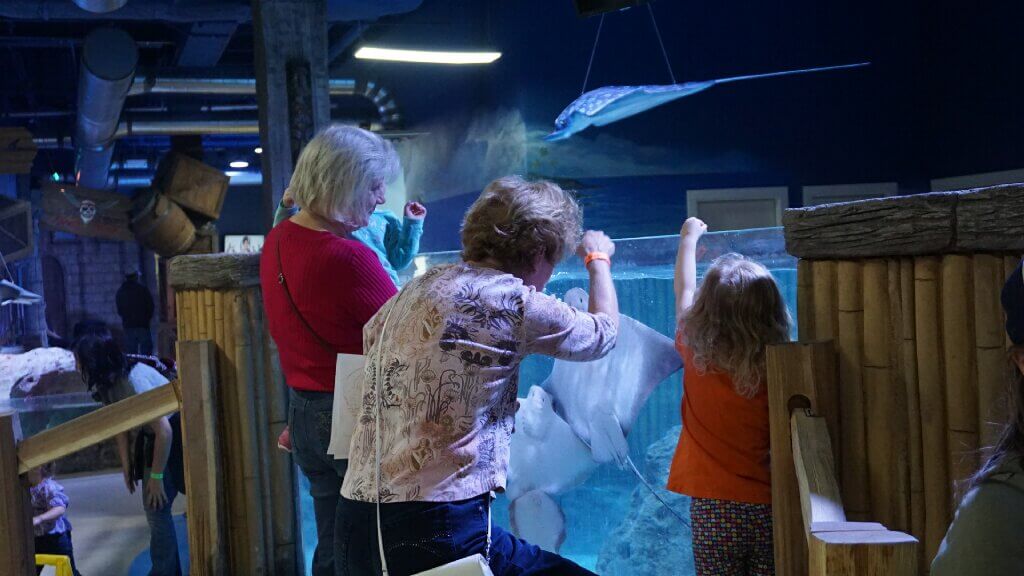 Companies everywhere need to follow the standard set by Sam's Club by ceasing to sell tickets to SeaQuest now. PETA applauds any company or shopping mall operator that withdraws support for this disdainful chain and is sending Sam's Club a box of fish-shaped vegan chocolates as thanks. The exploited animals who have survived should be transferred to reputable facilities, where they can finally get the care they deserve.
Never buy tickets to SeaQuest, and help the animals there by taking action: