We've got our sights set on helping animals at Single Vision. After PETA reported an incident in which a member of the public held a juvenile jaguar at the roadside zoo in Melrose, Florida, the U.S. Department of Agriculture (USDA) cited the facility over that incident and dozens of other public encounters with adult big cats and other wild animals. The agency also cited Single Vision—which has received nearly 20 citations in just two years—for lying to federal authorities, providing fraudulent documentation of a veterinary care program, and failing to provide two thin, geriatric tigers and other animals with adequate veterinary care. An eight-page USDA penalty notification dated August 2022 revealed that the feds fined Single Vision to the tune of $8,850 for its alleged violations of the federal Animal Welfare Act (AWA).
Single Vision has repeatedly put animals and visitors at risk of injury and even death. It's one of only a few roadside zoos left in the U.S. still offering harmful cub-petting encounters, which rely on tearing vulnerable cubs away from their mothers. The federal fine is the second blow for the beleaguered roadside zoo after the recent signing of the Big Cat Public Safety Act, which will shutter Single Vision's cruel big-cat cub-petting program.
PETA is urging Single Vision to end its pattern of neglect, recklessness, and dishonesty by sending the animals to accredited sanctuaries.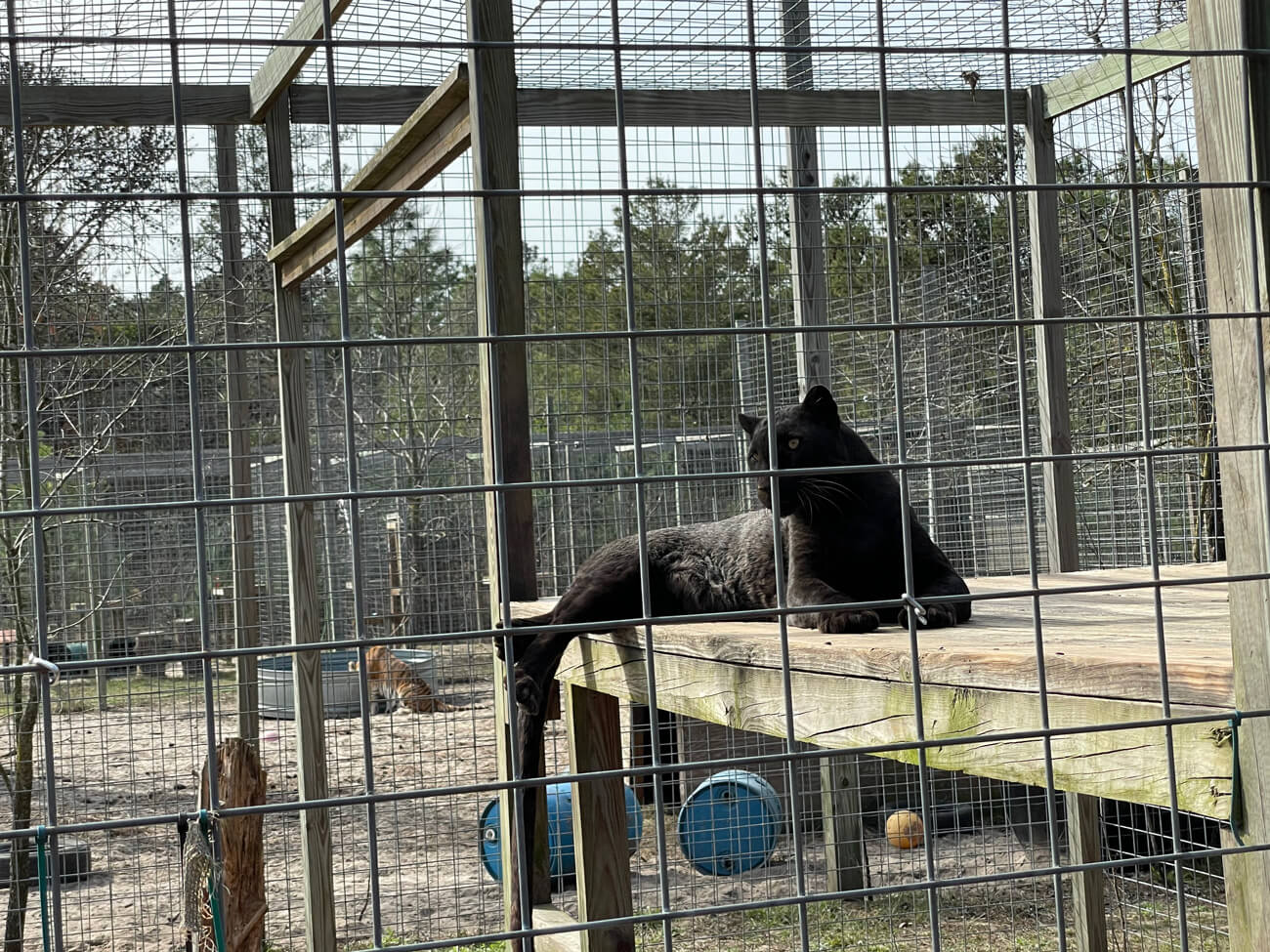 USDA Report Reveals Dangerous Encounters With Animals at Single Vision
The USDA's inspection report details more than 30 incidents shared on social media revealing that members of the public engaged in hands-on interactions with animals at Single Vision without any safety barriers in place. A child was allowed to swim with juvenile lion cubs, a visitor touched a bear's muzzle, a bear reached through enclosure wire to remove someone's sunglasses, and "rowdy bears" were seen "continuously nipping at the public members' clothing, hands and hair."
According to the report, federal inspectors also found a hyena living in the home of the Single Vision licensee, animals in shoddy enclosures in need of repair, and animals living near an "accumulation of feces."
What You Can Do
Please urge Single Vision to end its cruel public encounters and send the animals to reputable facilities where they could live in vast, lush habitats and get the care that they deserve.