Tonka, the chimpanzee who went missing from the former Missouri Primate Foundation (MPF) breeding compound in Festus, Missouri, nearly a year ago and was rescued by PETA on Sunday, has now arrived safely at the Save the Chimps sanctuary in Fort Pierce, Florida.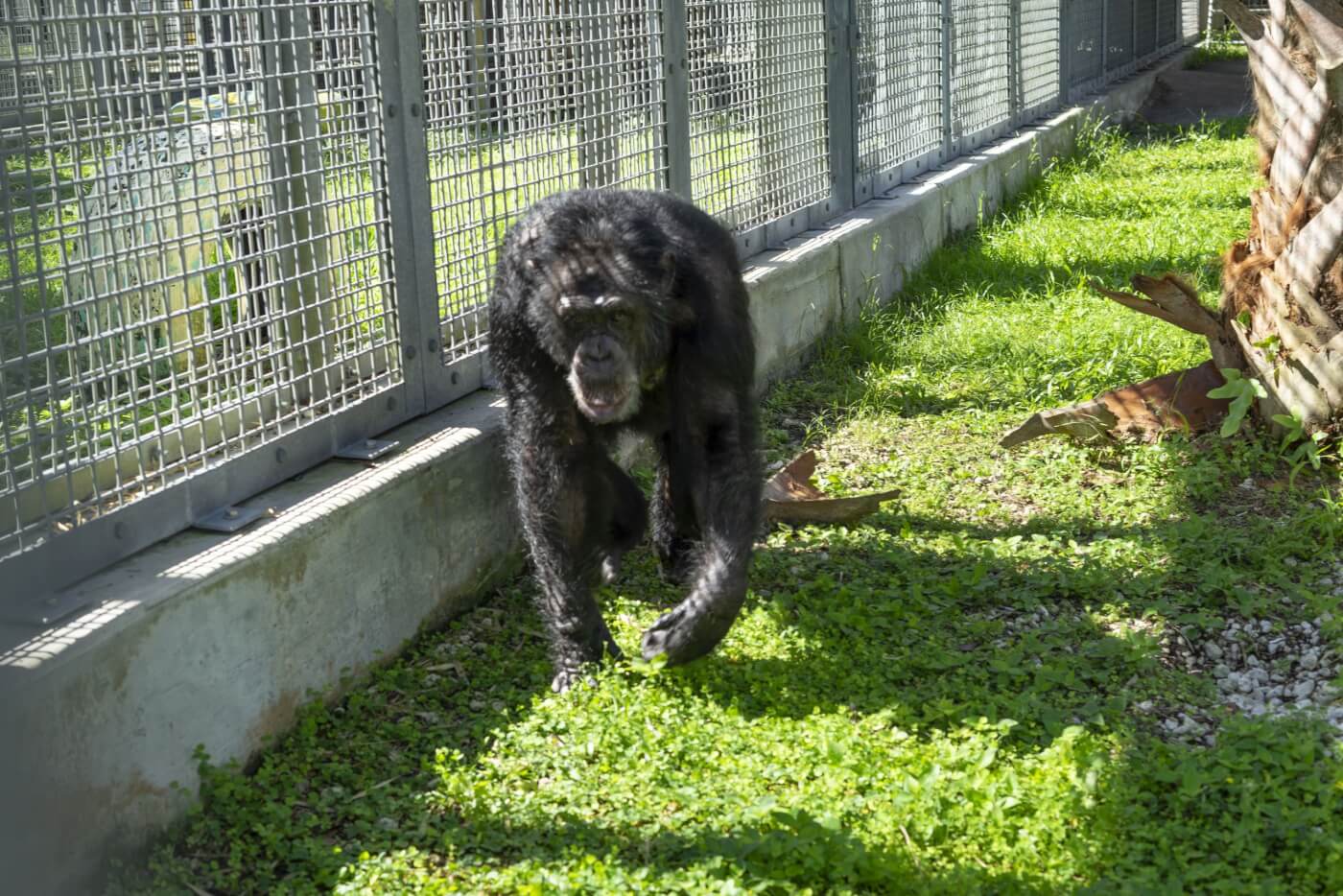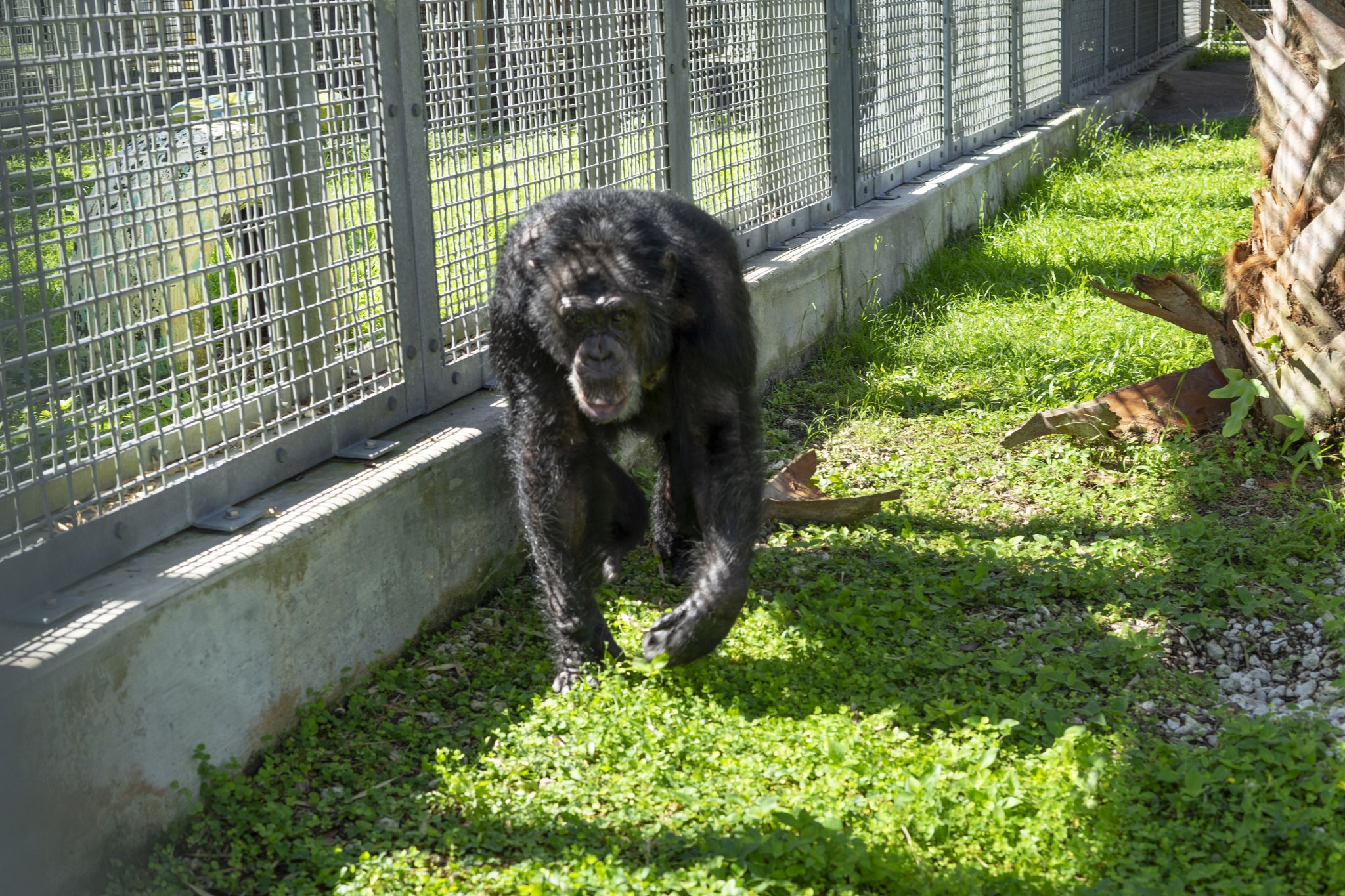 © Save the Chimps
"We are thrilled to welcome Tonka out of a basement and into the sunshine," says Save the Chimps CEO Ana Paula Tavares. "Our care team looks forward to helping him bond with other chimps so he can enjoy more of a life as nature intended."
Tonka will finally have room to roam, lush grounds to explore, and the chance to socialize with other chimpanzees. PETA looks forward to seeing him recover from his months of isolation—as well as decades of use and abuse—and enjoy a peaceful new life, just like the other chimpanzees rescued from the Missouri Primate Foundation.
Check out the video below to see Tonka's arrival at Save the Chimps, which is accredited by the Global Federation of Animal Sanctuaries:
Tonka's Plight
Tonia Haddix, Tonka's former owner, falsely claimed last July that Tonka had died, in order to prevent PETA from complying with a court order to rescue him. In response, we launched a nationwide search for Tonka's whereabouts that included help from actor and PETA honorary board member Alan Cumming, who appeared alongside Tonka in the film Buddy. Cumming recently visited Tonka's future home at Save the Chimps, where the actor is on the advisory council.
The search ended last week, when Tonka was found concealed in a tiny cage that was nailed to the floor in Haddix's basement. He could only take a few steps in any direction, he was not allowed to go outside, he couldn't feel the sun or the grass beneath his feet, he had no companionship with other chimpanzees—something extremely important to chimpanzees' welfare—he was overweight, likely from lack of exercise, and he was not receiving proper veterinary care.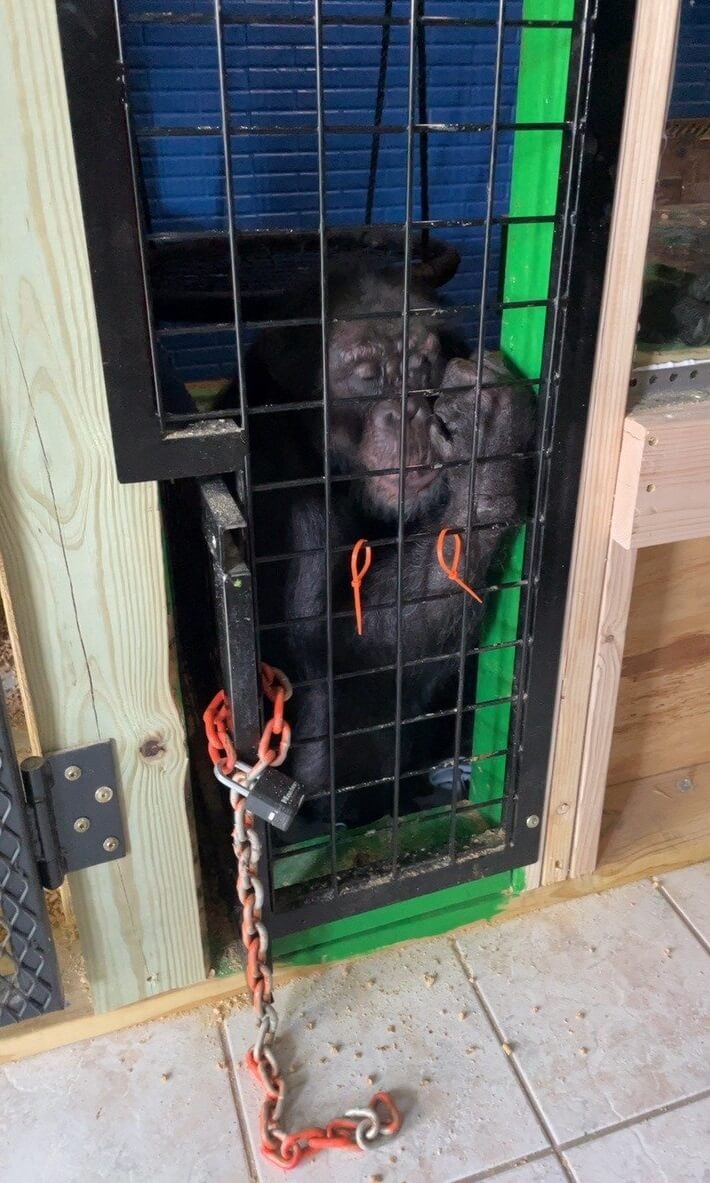 "When I met Tonka while filming the movie Buddy, I made a true friend, and I was honored that he thought of me as a fellow chimp. I'm dancing a jig that PETA has rescued Tonka from the woman who locked him away alone in a basement and lied about it. The thought of Tonka being able to wander free and happy at Save the Chimps' lush, spacious sanctuary for the rest of his life has me singing a happy song.

—Alan Cumming
What You Can Do for Other Chimpanzees Exploited for Entertainment
For decades, Hallmark Cards has been profiting from clownish images of chimpanzees featured on several of its greeting cards. It's been years since the last Hallmark photo shoot, and chimpanzees aren't being used in Hollywood anymore. PETA is asking Hallmark to keep up with the times and stop selling these offensive cards. You can join our call: