Since PETA started our efforts to end speciesism in 1980, we've vehemently stood against all forms of oppression—including discrimination against the LGBTQIA+ community. Throughout decades of vigorous campaigns, passionate calls to action, striking demonstrations, groundbreaking investigations, and more, PETA's queer members and supporters worldwide have helped make us a force to be reckoned with. This LGBTQIA+ History Month, join PETA in honoring their invaluable contributions to animal rights.
A Quick History Lesson: How Queer Icons Teamed Up With PETA to Save Animals
When PETA was founded in 1980, the World Health Organization still classified homosexuality as a "mental illness." But from the very beginning, PETA stood proudly alongside members of the LGBTQIA+ community in solidarity, rejecting the shameful, false notions about queerness that were common at the time.
By 1990, we'd introduced our very first queer, pro-veg celebrity spokesperson: country singer and gay icon k.d. lang. For participating in PETA's "Meat Stinks" public service announcement, the artist was blacklisted from country radio stations. Supporters of slaughtering animals were apparently so outraged by her anti-meat ad with PETA that they vandalized her hometown with a homophobic message.
In 1999, a freshly out Ellen DeGeneres hosted PETA's Millennium Gala.
In 1996, the one and only RuPaul took center stage on the cover of one of our first cruelty-free cosmetics guides, declaring, "Mama always said it's gotta be fat-free, duty-free and cruelty-free!" And Lady Bunny hosted our "Fur Is a Drag" parties at nightclubs in Los Angeles, New York, London, and Paris.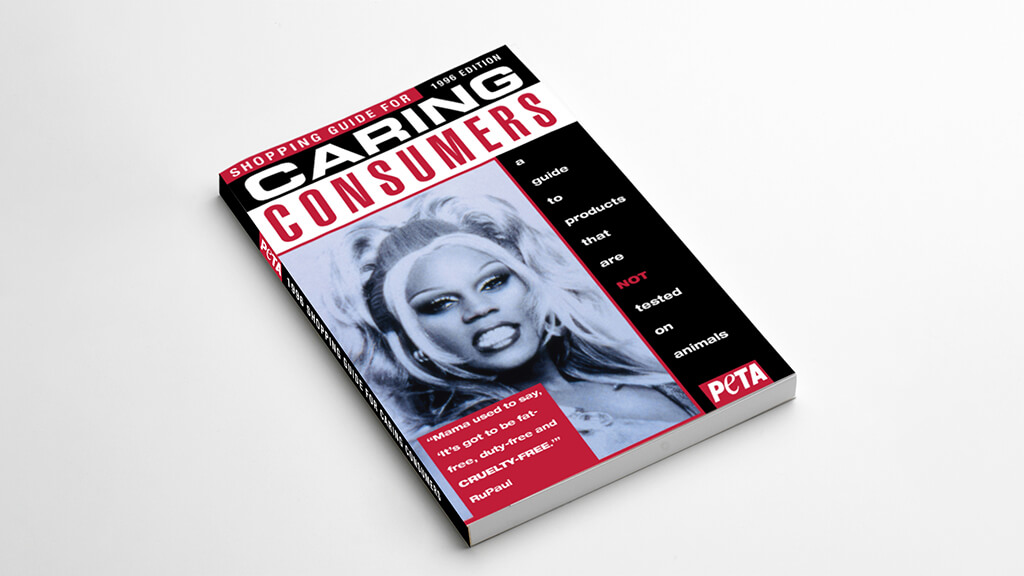 Since then, we have worked with many iconic LGBTQIA+ celebrities and influencers who inspire people around the world to live their truth openly and speak up for animal rights.
Check out some of your favorite LGBTQIA+ celebs who are also proud animal activists:
In her debut PETA campaign, Chrishell Stause shares the touching story of the adoption of her animal companion, a senior dog named Gracie, and explains why animal adoption is a cause close to her heart.
Francesca Farago was crowned one of PETA's most beautiful vegan influencers of 2021.
#TooHotToHandle star Francesca Farago knows that each of us can make the world a better place by going vegan pic.twitter.com/UlvvXpB6ju

— PETA (@peta) July 22, 2021
Bella Thorne reminds viewers that the animals imprisoned at SeaWorld are taken away from their community, homes, and families.
Tony Award–winning actor Alan Cumming is a fierce animal activist who has been a powerful advocate for vegan living.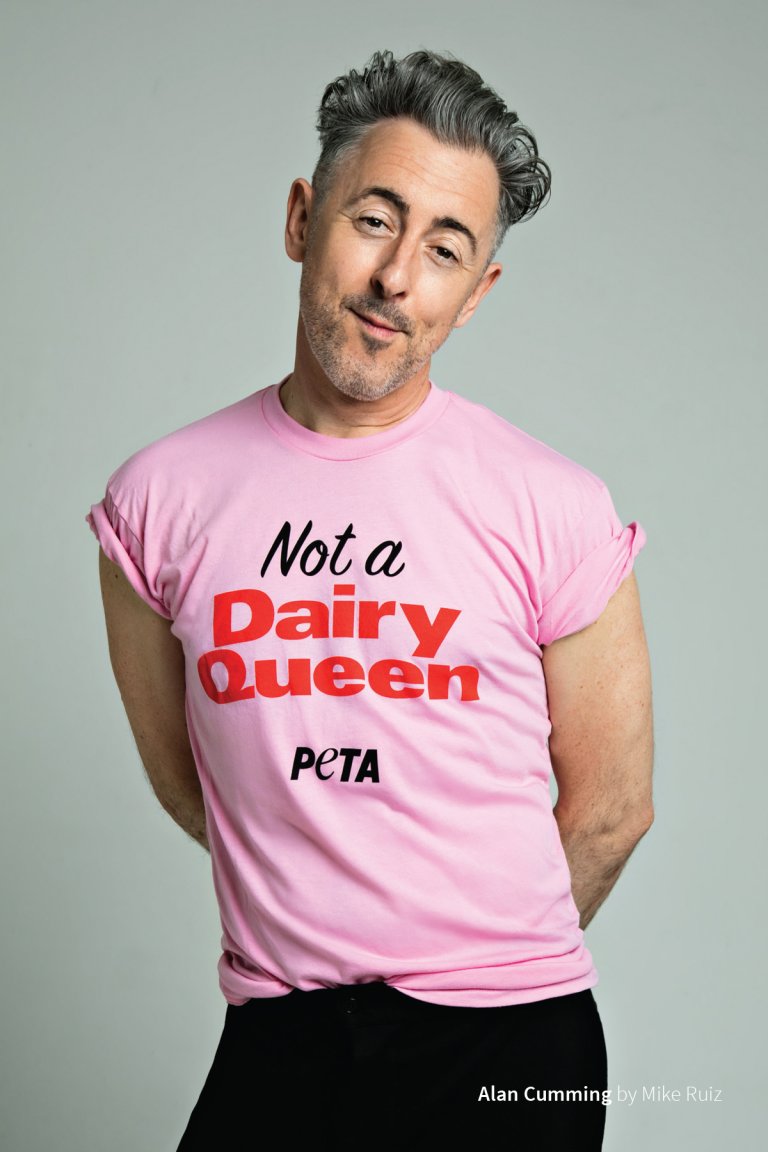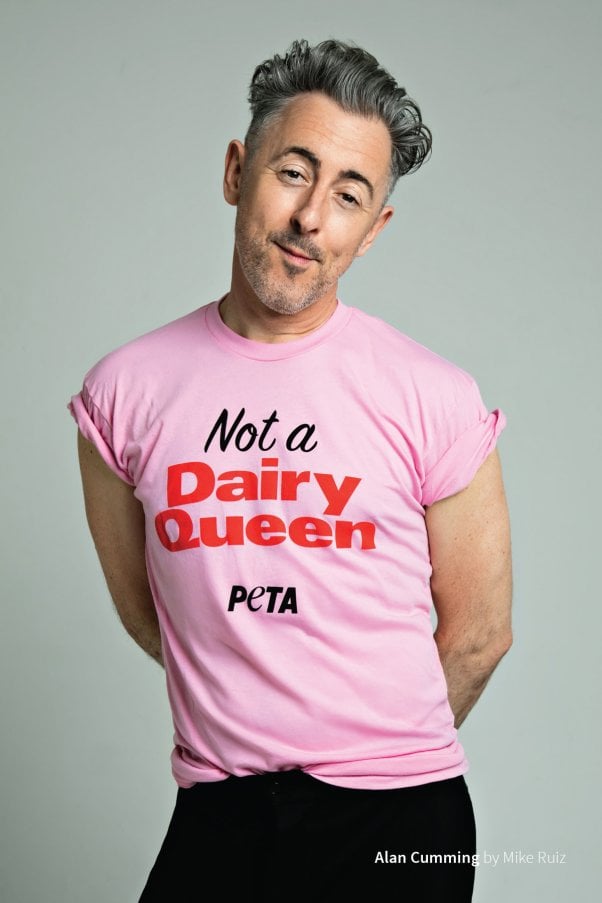 Golden Globe nominee and Screen Actors Guild Award winner Jane Lynch put her comedic spin on a public service announcement for PETA. Her funny video tackles a serious issue—the companion animal overpopulation crisis.
PETA's Global Beauty Without Bunnies database has proudly welcomed the Kesha Rose brand.
The Fuller House star wants his fans to know that unlike clowns and acrobats, animals don't have the opportunity to choose to perform in circuses and are forced to do so through beatings and intimidation.
We love Miley Cyrus for adopting animals. Her dog Barbie was adopted from Envigo, a deadly beagle-breeding and -testing facility PETA exposed in 2021.
Carmen Carrera is baring it all to draw attention to the suffering endured by animals who are caged and killed for their fur—and to encourage her followers to "transform their wardrobes" by going fur-free.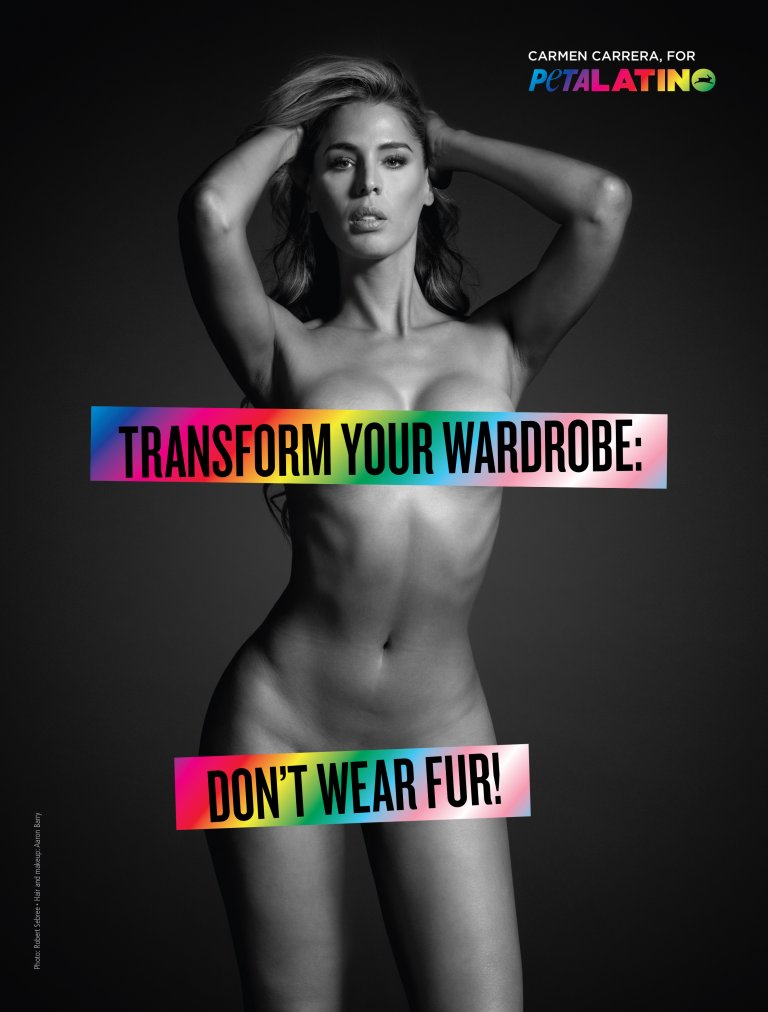 Tim Gunn wants you, the consumer, to know what animals endure in the name of fashion so that you can make informed decisions before buying clothing and accessories made of fur, wool, or leather.
Ricky Martin has been very open about how his health has drastically improved since going vegetarian.
@ricky_martin pic.twitter.com/tqrUl0GatW

— PETA (@peta) October 9, 2021
From being an "adopt, don't shop" advocate to speaking out against SeaWorld, Ariana Madix is loud and proud about her animal activism.
Young designer Matt Sarafa teamed up with PETA to create a limited-edition line of faux-fur bomber-style jackets and matching face masks.
Olympic gold medalist Elena Delle Donne posed with her rescued dog Rasta and urged fans to be an MVP for their animal companions. She also stresses the importance of adoption.
Carol Leifer has been making us laugh for a long time as a stand-up comic and writer for shows such as Saturday Night Live, Seinfeld, and Curb Your Enthusiasm. Now, she's making a big impact by being a compassionate eater.
Austin Armacost encourages designers and stylists to join Calvin Klein and the many other fashion icons who avoid fur like a Westboro Baptist Church picnic.
Mike Ruiz not only is proudly anti-fur but has also worked with PETA behind the camera on campaigns featuring actors Alan Cumming and Laurie Metcalf and reality star Tinsley Mortimer.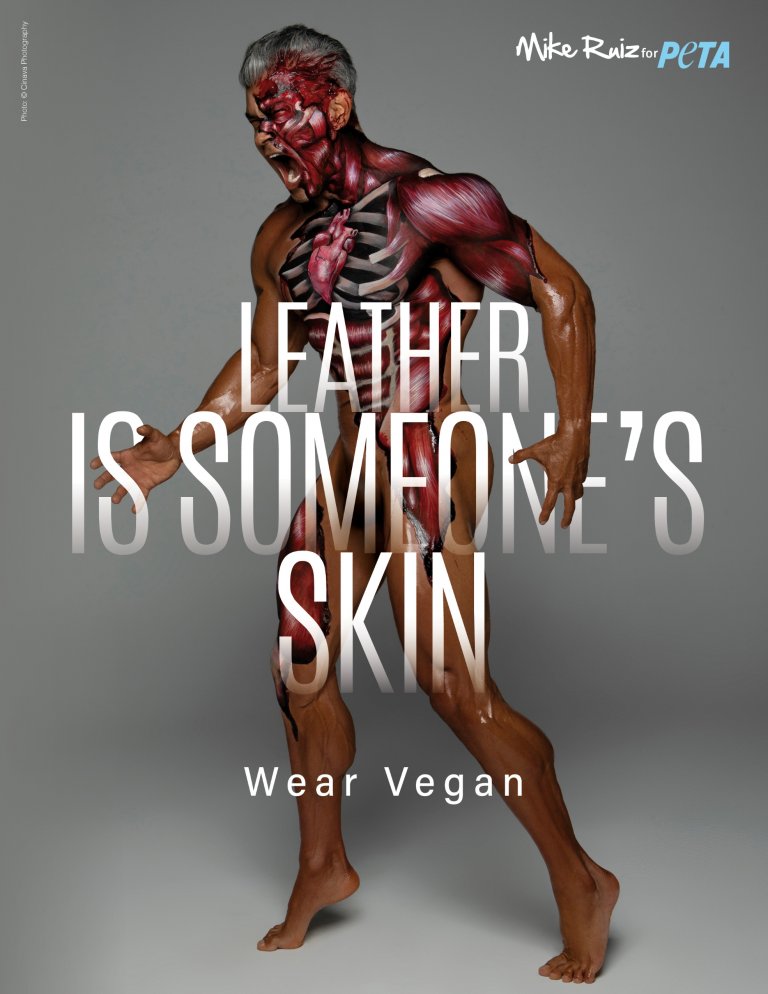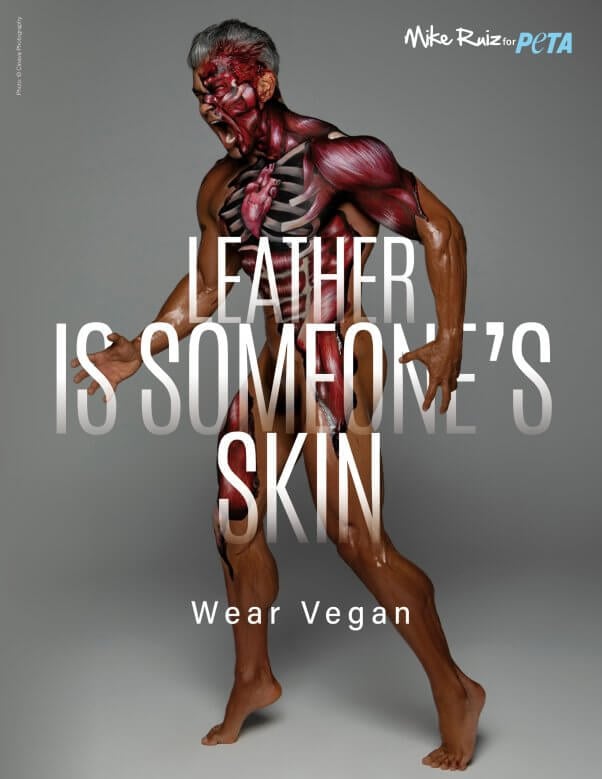 Cinava Photography
Lance Bass gives PETA the lowdown on his rescued dogs Dingo and Foster and shares what you can do to help homeless animals.
The season 4 winner of RuPaul's Drag Race, Sharon Needles, showed us that flesh is for zombies and that the cruelty to animals in the meat industry should be left off our plates.
As a vegan, Ruby Rose connects the dots between raising animals for food and damaging the environment—and suggests that people who want to help address the climate catastrophe consider what's on their plate.
Aussie actress @rubyrose has been crowned Sexiest Vegan Celebrity by #PETA https://t.co/QHXZfJlIL4 pic.twitter.com/jDqPpjZWLY

— LiSTNR Entertainment (@LiSTNR_ent) July 7, 2017
Jillian Michaels is passionate about getting the word out about circus cruelty.
WNBA superstar Diana Taurasi says that going vegan has made a positive impact in her life both on and off the court.
She's one of the best and she says going vegan only made her even better—@PhoenixMercury player @DianaTaurasi is an all-star for animals pic.twitter.com/pxOUjZ4Xtg

— PETA (@peta) July 22, 2021
In a nod to "the most famous poster in the world," Courtney Stodden appears as a sexy Uncle Sam and proclaims, "I Want YOU … to Go Vegan. Join the Animals' Party!"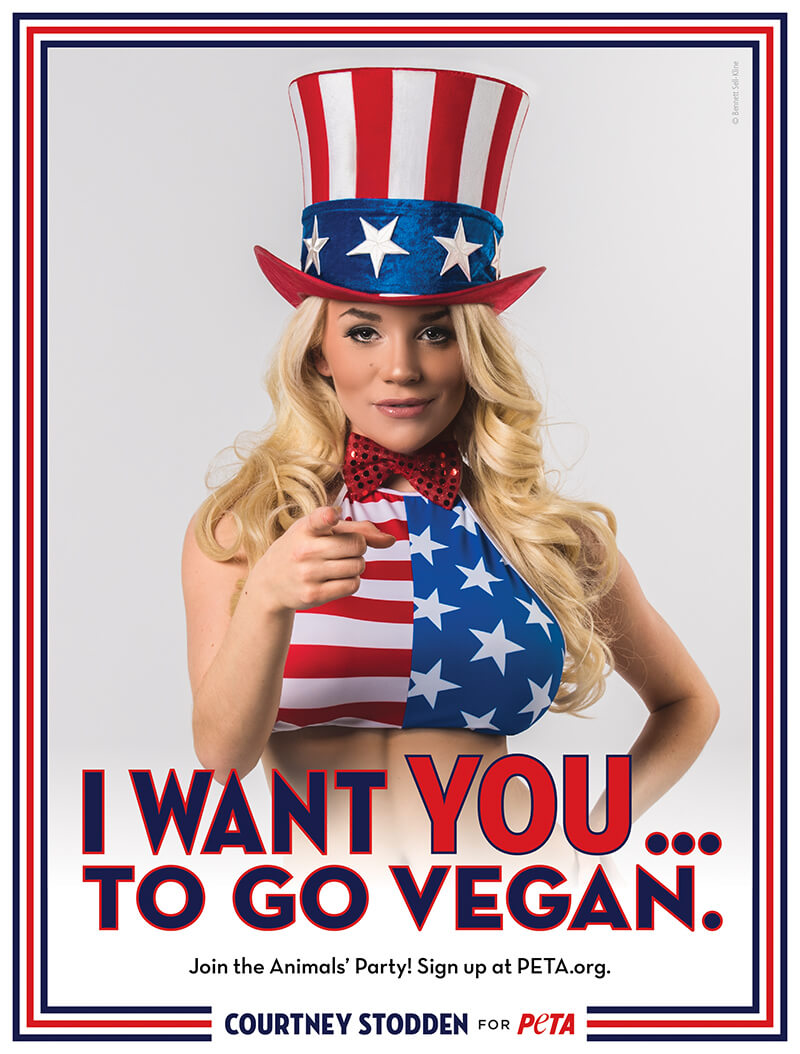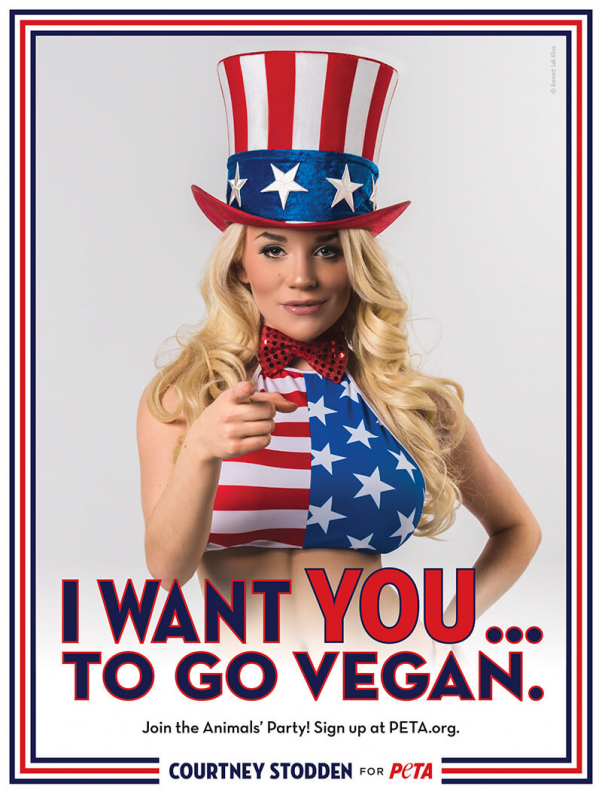 Cammie Scott understands the struggle of telling your friends and family who you really are. Check out her helpful how-to guide to learn how to come out as vegan to friends, family members, and that special someone.
Julio Torres is a Salvadoran activist, actor, and comedian (known for his very dry delivery) who often talks about being vegan in his stand-up act and on social media.
Julio Torres pic.twitter.com/tirPv0PMBH

— PETA (@peta) October 6, 2021
World-renowned drag queen Courtney Act was named one of the Sexiest Vegan Celebrities of 2017 by PETA Australia.
We're putting carnivores on the grill… so to speak.. #cbb #cbbshanej #vegan

Posted by Courtney Act on Monday, January 22, 2018
The Mistress of the Dark's portrayal of the "horror hostess" is legendary, as is her work for animal rights: She's spent decades starring in PETA campaigns, protesting, strutting down fur-free runways, and otherwise getting loud for animals.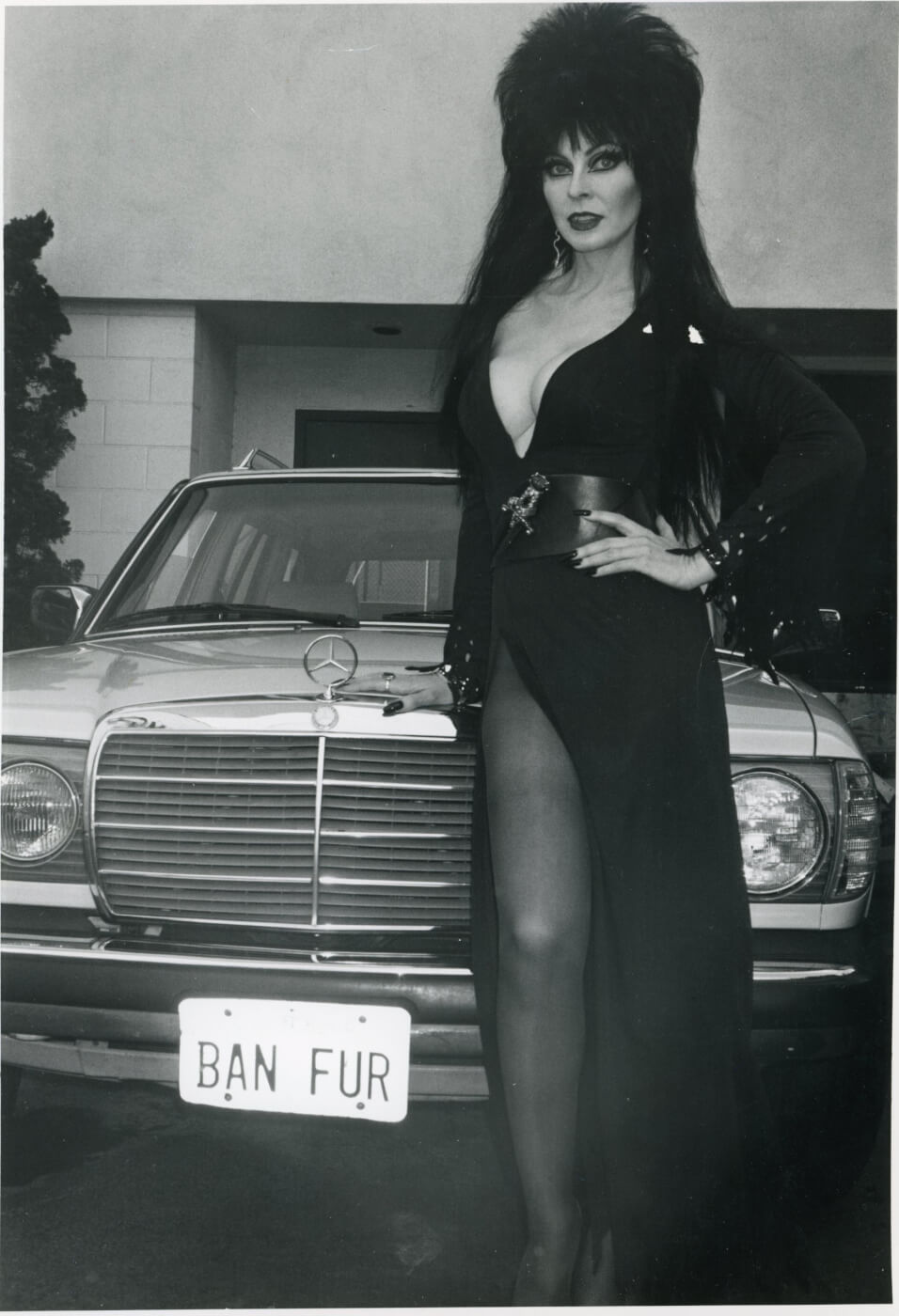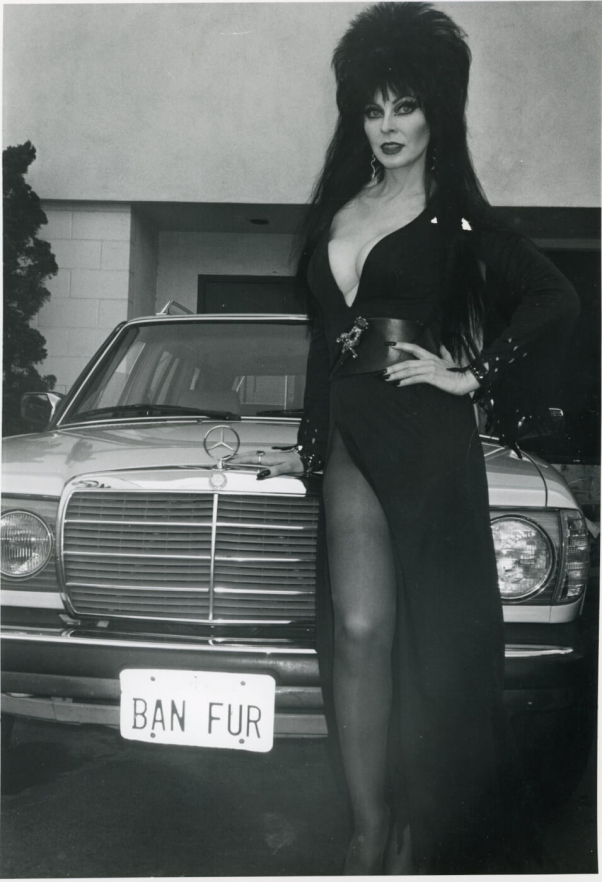 What Pride Means to These PETA Staffers
Check out what these PETA staffers—all members of the LGBTQIA+ community—have to say about ending oppression in all its forms:
This LGBTQIA+ History Month—and Always—PETA Celebrates Our Queer Members and Supporters!
PETA's been saying it since day one—we need to oppose all forms of oppression. Order PETA's Pride merch today: