Since PETA started our efforts to end speciesism in 1980, we've vehemently stood against all forms of oppression—including discrimination against the LGBTQIA+ community. Throughout decades of vigorous campaigns, passionate calls to action, striking demonstrations, groundbreaking investigations, and more, PETA's queer members and supporters worldwide have helped make us a force to be reckoned with. This LGBT History Month, join PETA in honoring their invaluable contributions to animal rights.
A Quick History Lesson: How Queer Icons Teamed Up With PETA to Save Animals
When PETA was founded in 1980, the World Health Organization still classified homosexuality as a "mental illness." But from the very beginning, PETA stood proudly alongside members of the LGBTQIA+ community in solidarity, rejecting the shameful, false notions about queerness that were common at the time.
By 1990, we'd introduced our very first queer, pro-veg celebrity spokesperson: country singer and gay icon k.d. lang. For participating in PETA's "Meat Stinks" public service announcement, the artist was blacklisted from country radio stations. Supporters of slaughtering animals were apparently so outraged by her anti-meat ad with PETA that they vandalized her hometown with a homophobic message.
In 1999, a freshly out Ellen DeGeneres hosted PETA's Millennium Gala.
In 1996, the one and only RuPaul took center stage on the cover of one of our first cruelty-free cosmetics guides, declaring, "Mama always said it's gotta be fat-free, duty-free and cruelty-free!" And Lady Bunny hosted our "Fur Is a Drag" parties at nightclubs in Los Angeles, New York, London, and Paris. This was more than 20 years before drag-race champ Sharon Needles starred in our anti-meat campaign.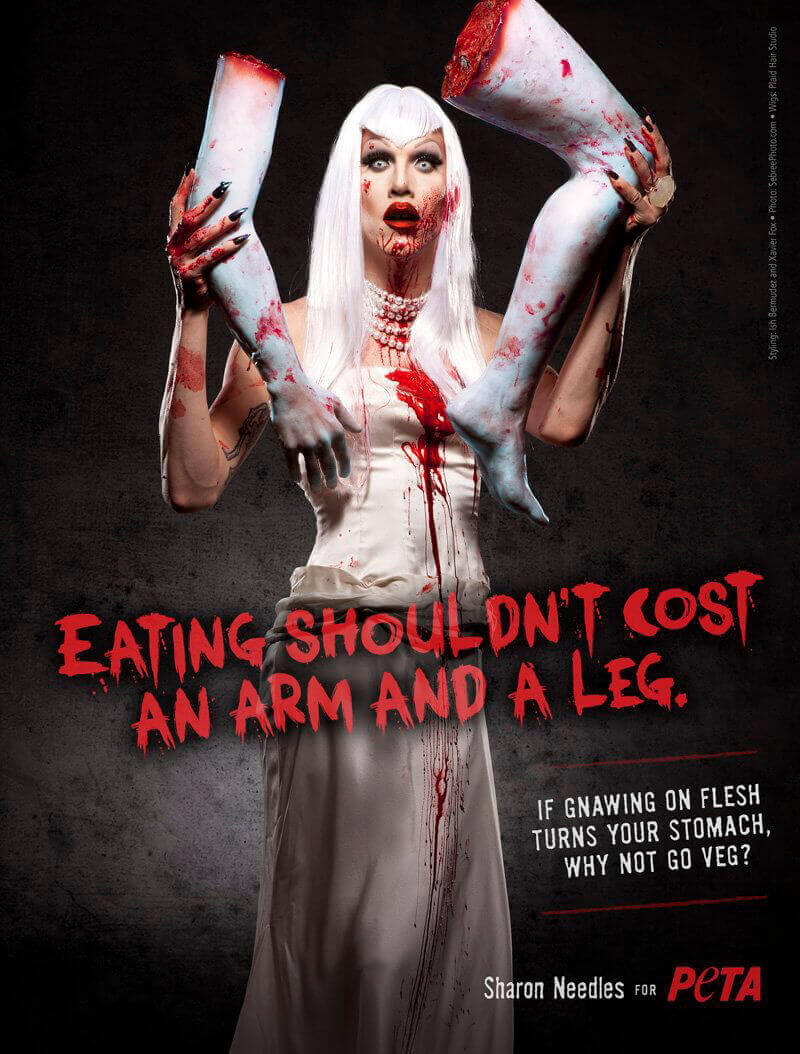 What Pride Means to These PETA Staffers
Check out what these PETA staffers—all members of the LGBTQIA+ community—have to say about ending oppression in all its forms:
This LGBT History Month—and Always—PETA Celebrates Our Queer Members and Supporters!
PETA's been saying it since day one—we need to oppose all forms of oppression. Order PETA's Pride merch today: