Audiences have loved Laurie Metcalf since she was "dating" a young George Clooney in Roseanne's earliest days. Since then, the accomplished actor has won Emmy awards, been nominated for an Oscar—if you haven't seen Lady Bird, watch it now—and taken Broadway by storm with a Tony nomination for Three Tall Women. And there's one thing that's remained constant through it all: Her undying fondness for dogs.
Watch now as the compassionate star sits down with PETA to explain why you should adopt from your local shelter if you're looking to add a canine companion to your life:
---
"To rescue a dog from a shelter seems to bring even more layers to the bond. There's a sense you're together for a really specific reason."
—Laurie Metcalf
---
As she points out, people of any age can discover a deep love for dogs. What's more, adopting from shelters is a great way to help fight the companion-animal overpopulation and homelessness crisis, because dogs and cats adopted from shelters have already been spayed or neutered.
In addition to making her new video, Metcalf posed for a vibrant new print public service announcement encouraging people, "Adopt your biggest fan." Take a look: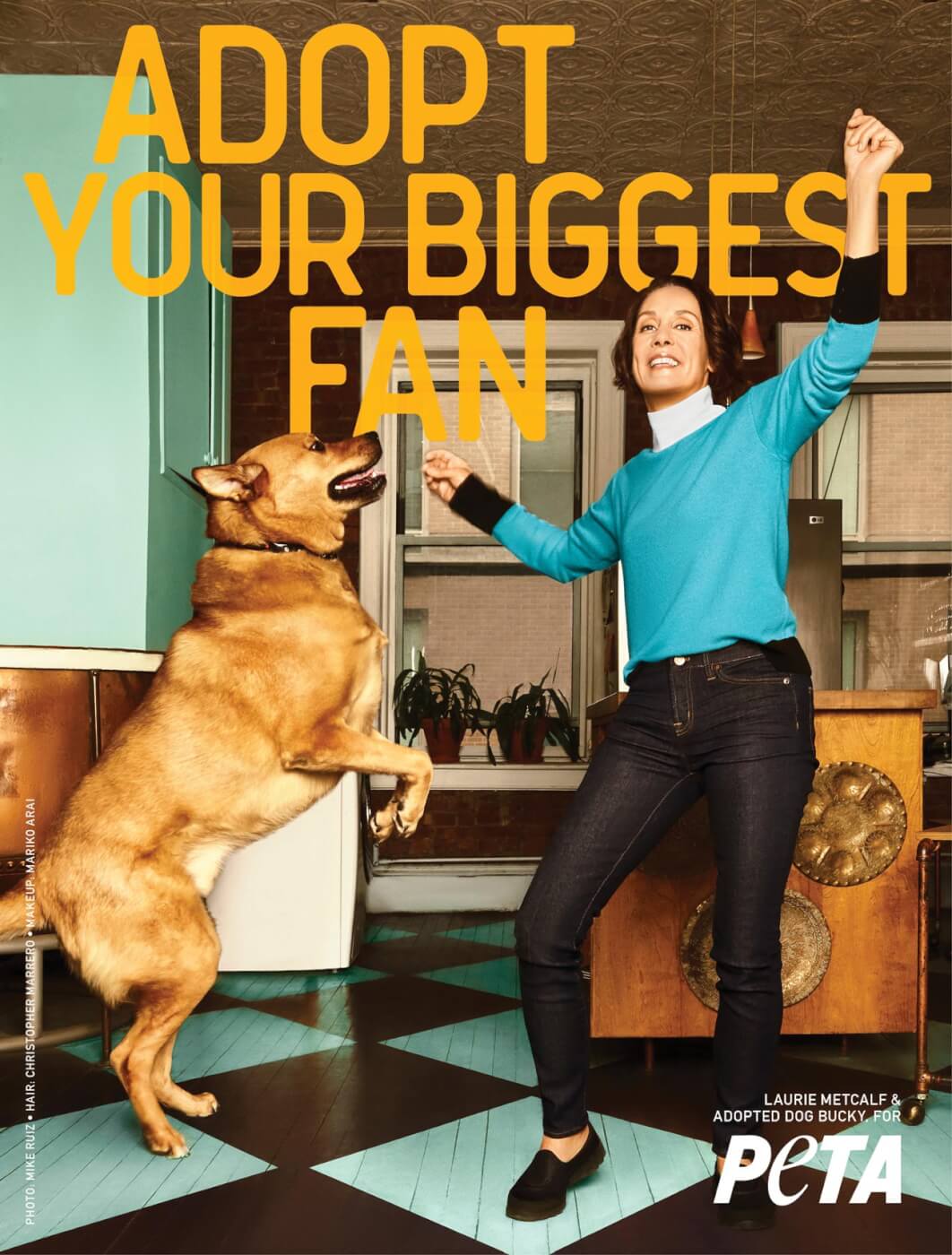 Audiences love Metcalf, but there's just no competing with the special bond between animal companions and their human guardians.
---
"I can't recommend enough going to a shelter and finding your long-lost family member. … [Y]ou just make a connection that is based in trust and a mutual respect."
—Laurie Metcalf
---
Remember: Adopt, never shop at pet stores or support breeders. If you love Metcalf (or dogs—or both!), be sure to share this important message with your friends, family, and social media followers today.