During the upcoming inauguration of Donald Trump as the 45th president of the United States, all eyes will be on Washington, D.C.—and a new PETA ad featuring Courtney Stodden, who points out a bipartisan issue that everyone can get behind, no matter where they fall on the political spectrum.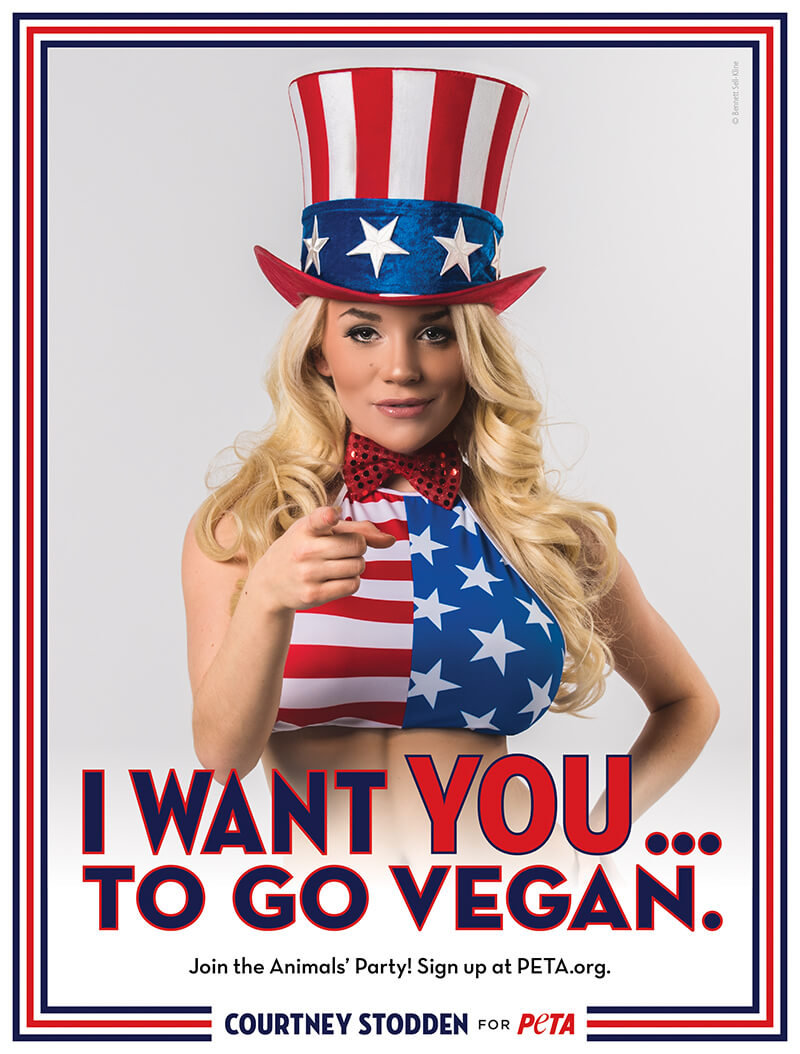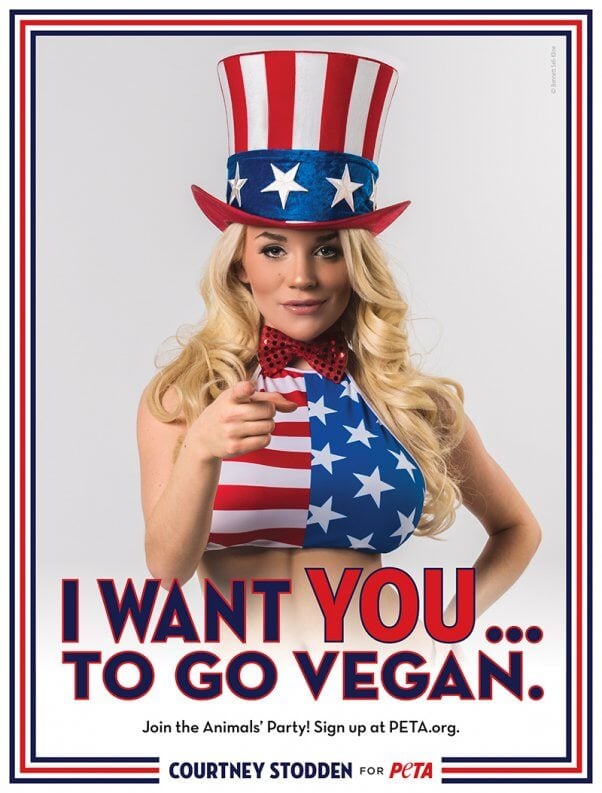 Photo: © Bennett Sell-Kline
Decked out in a curve-hugging crop top and a star-spangled top hat, Stodden—in a nod to "the most famous poster in the world"—appears as a sexy Uncle Sam and proclaims, "I Want YOU … to Go Vegan. Join the Animals' Party!" PETA has placed the ad on bus shelters all along the Presidential Inauguration Parade route as well as along the walking route to the parade from several Metro stations, including Federal Triangle, Gallery Place–Chinatown, Judiciary Square, Metro Center, and Union Station.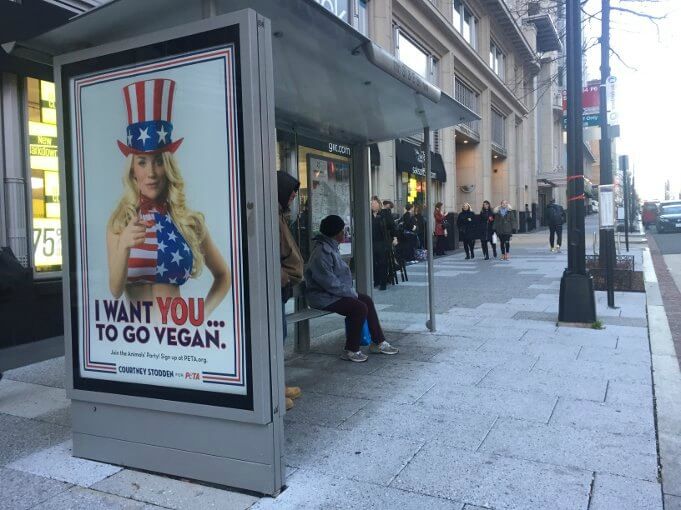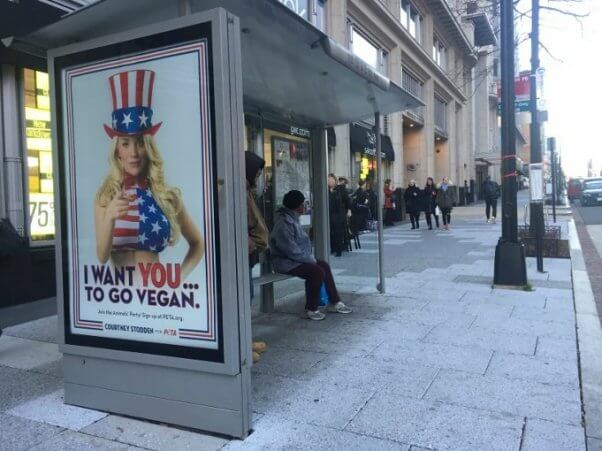 Eating vegan does a world of good for everyone, whether you're a Republican, Democrat, Green Party supporter, or an independent. Ditching meat, eggs, and dairy "products" spares intelligent pigs, sensitive cows, curious chickens, and other animals a miserable life and a terrifying death. Plant-based meals are also healthy, economical, and easy to prepare. The people of the United States (and the world!) can help animals, the environment, and their health by choosing to go vegan.
Feeling inspired? It's never too early (or late) to make the kind, wise choice to eat plant-based foods and start reaping the benefits. It's also never been easier to give up meat, eggs, and dairy "products": There are countless cruelty-free options in grocery stores and restaurants across the country—and PETA has hundreds of free, delicious vegan recipes for you to try.