Fans of Bravo TV's hit Real Housewives franchise know that retail therapy is a regular occurrence for the series' wealthy stars. But when it comes to dogs, The Real Housewives of New York City star Tinsley Mortimer ditches her shopping habit in favor of adoption.
In her debut PETA ad, Mortimer stars alongside her dogs, Strawberry and Shortcake, to remind fans that adoption is the only option when it comes to adding an animal companion to your family.
See her new pro-adoption PETA ad below: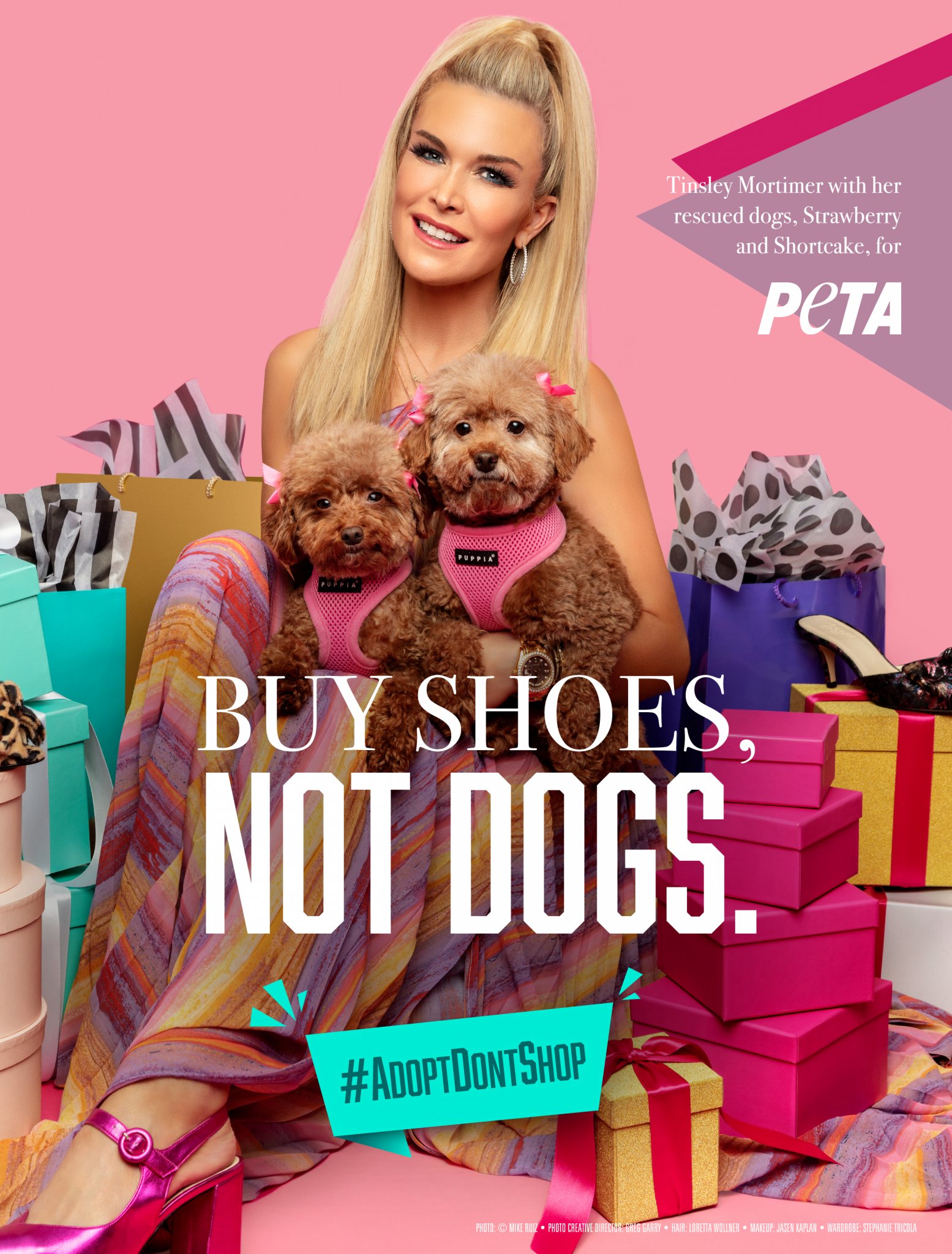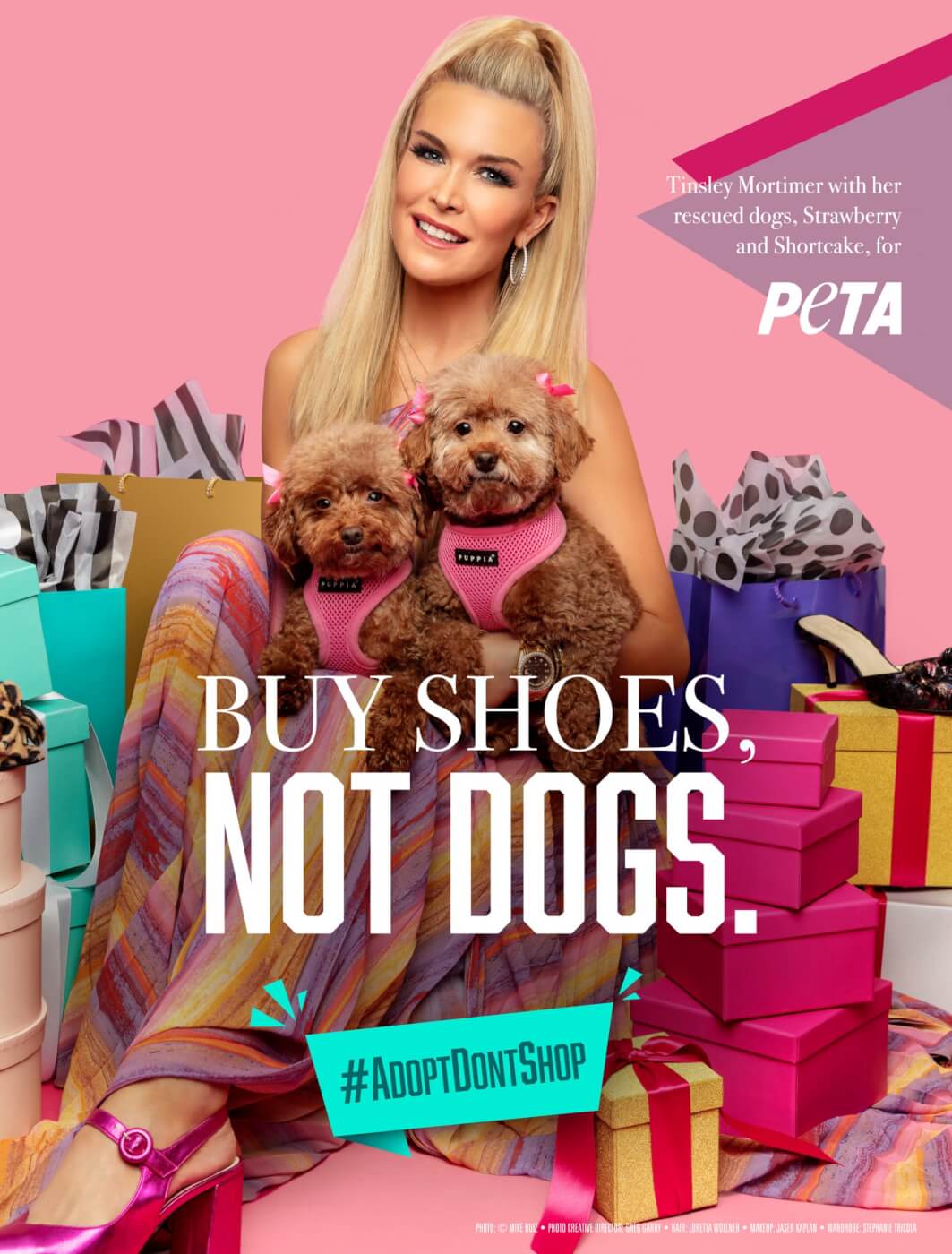 Mortimer and her pups also sat down with PETA for a short Q&A, during which she shared why she feels so strongly about adopting and never buying dogs and how rewarding the bond is between humans and their canine companions.
"I definitely love to shop, but when you find out how many homeless animals … are in need of a loving home and family, there is just absolutely no excuse to buy from a breeder."
How Adoption Saves Lives
#AdoptDontShop isn't just a slogan or hashtag—it's a vital campaign that can save animals' lives. Breeders profit at animals' expense by churning out litters into a world already flooded with homeless animals and breeding dogs or cats who often suffer from severe health issues. For every puppy or kitten "produced" by any breeder (because a "responsible breeder" is not. a. thing.), an animal awaiting adoption at a shelter loses his or her chance at finding a home.
Be Like Tinsley Mortimer: Pledge to End Animal Homelessness
Mortimer joins a crew of kind celebrities who are using their influence to help animals by adopting and spaying or neutering them. Other stars who have worked with PETA to advocate for adoption and controlling animal overpopulation include pop star Sia, WNBA player Elena Delle Donne, and U.S. Women's National Soccer Team co-captain Alex Morgan.