Off the court, the 6-foot, 5-inch forward—who led the Washington Mystics to the WNBA Finals in 2018—can be found snuggling with her dogs, Rasta and Wrigley. In her adorable PETA public service announcement, the Olympic gold medalist poses with her rescued dog Rasta and urges fans to be an MVP for their animal companions. She also stresses the importance of #AdoptDontShop.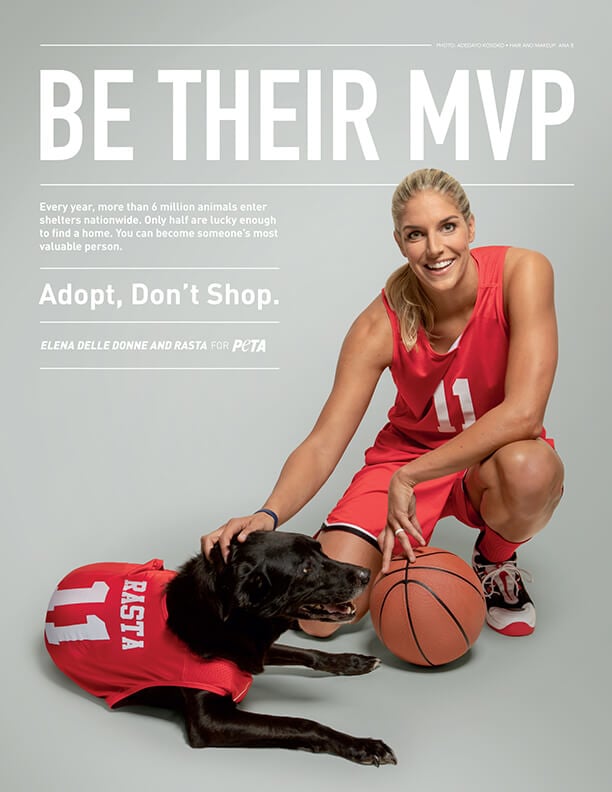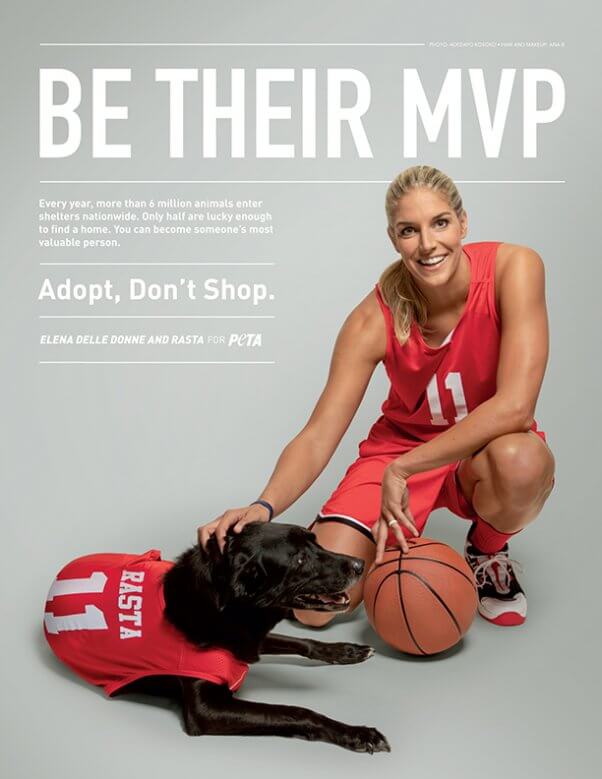 "I just want every animal to have a home, a loving, caring home," says the Delaware native in her video Q&A. "There's so many animals and dogs in need of homes. Just look at their sweet little faces and their kind hearts, and you can just make their life by bringing them home and giving them a caring family to be around." Family always comes first for Delle Donne, whose devotion to her sister and the rest of her family is beautifully highlighted on HBO's Real Sports With Bryant Gumbel.
Although Delle Donne's wife, Amanda Clifton, originally adopted Rasta, the WNBA star now considers Rasta her "daughter" and says, "They [dogs Wrigley and Rasta] are the greatest part of our family." The pair are so in love with their dogs that they each played a role in the couple's dual marriage proposals!
Dogs are pack animals who want to be close to their humans and treated like members of the family. You can be a model guardian by giving your dog a safe place to live indoors with you, taking them out for lots of walks and outdoor enrichment, and, of course, making sure that they're spayed or neutered.
Every year in the U.S., more than 6 million lost, abandoned, or unwanted dogs and cats enter shelters—and roughly half must be euthanized. Want to help save a life? If you're looking to bring an animal companion into your home, be sure to listen to Delle Donne:
"Please, please, please, adopt and save a life."
With this comfy tee, you can show the world why we should always adopt—and never buy—animals.