Model and actor Carmen Carrera is known for fearlessly using her platform to raise awareness of transgender and LGBTQ issues. And now, she's making a bold statement of another sort: She bared all to draw attention to the suffering endured by animals who are caged and killed for their fur—and to encourage her followers to "transform their wardrobes" by going fur-free.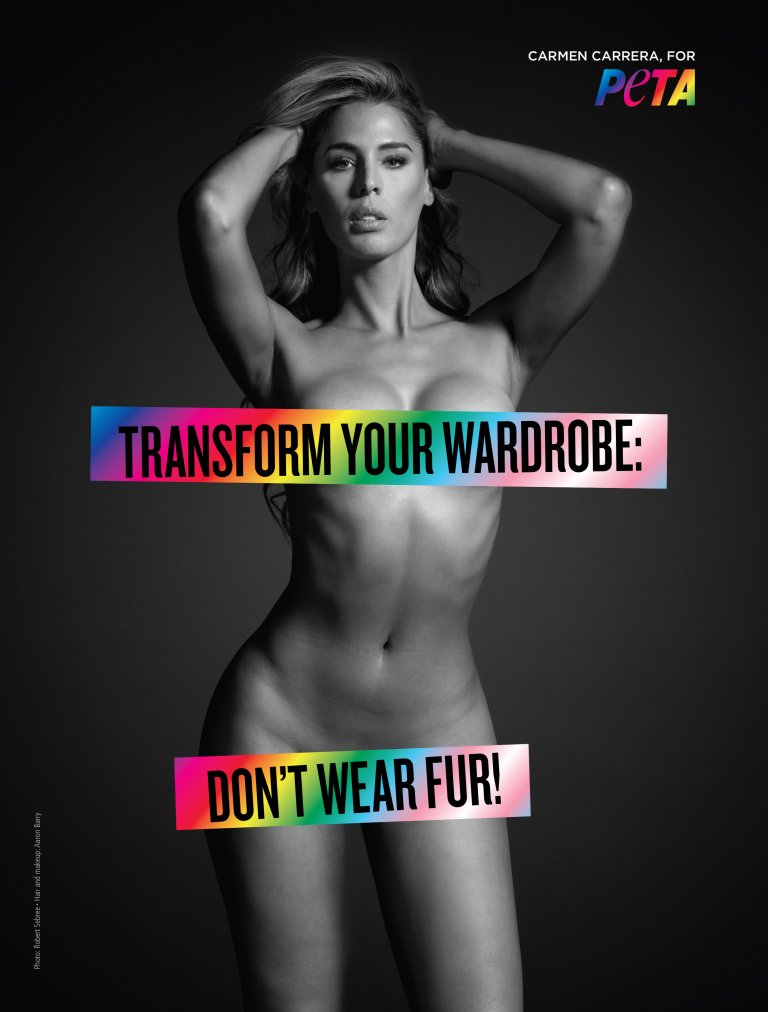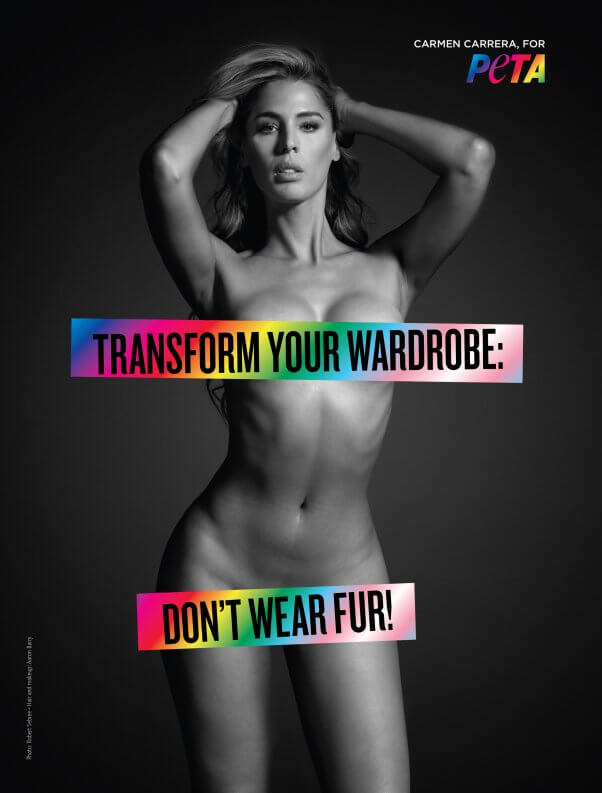 In an exclusive video for PETA, Carmen explains that seeing footage of animals on fur farms being beaten and crying out in pain "really got me."
The production of all fur, no matter which type of animal it comes from or which country it originates in, involves suffering. Many animals on fur farms go insane from the extreme isolation and deprivation of being constantly locked in a cage, causing them to self-mutilate or pace and circle frantically. PETA investigations have shown minks being gassed en masse, foxes being electrocuted, rabbits screaming in pain as they're electrically shocked, and more. Animals caught in crippling steel-jaw traps can languish for days, as the metal cuts down to the bone, before the trapper returns to shoot, stomp, or bludgeon them to death.
As Carmen says, we can all save animals by going fur-free, "because the power is in our hands, and it's all about activating our own will." Check out her inspiring video:
Be Like Carmen Carrera: Transform Your Wardrobe
As hundreds of top designers and retailers—from Armani to Zara—have ditched fur, it's easy to make a bold fashion statement without making animals suffer. You can take a stand against cruelty by joining Carmen in pledging to go fur-free today.