Drag performers have always been a powerful subversive force, pushing the fight for equality "out of the closet" and into public consciousness. With RuPaul's Drag Race All Stars season 4 freshly wrapped up and RuPaul's Drag Race season 11 debuting this week, drag queens are seemingly everywhere right now. Whether they're known for their stunning looks, sickening dance moves, devastating shade, or out-of-this world comedic stylings, many fierce queens have also used their platform (heels) to advocate for animals in need. Did you know that RuPaul even once appeared on the cover of PETA's Cruelty-Free Shopping Guide?
"Mama used to say, 'It's got to be fat-free, duty-free, and cruelty-free.'"

—RuPaul Drag queens were active with PETA long before Drag Race hit the airwaves—and even before the art of drag had broken out of queer spaces and entered the mainstream. Legendary queens such as Lypsinka and Flotilla DeBarge have appeared in our ads, and Boy George, Elvira, Leigh Bowery, and other LGBTQIA icons and allies joined PETA in clubs around the world for "Fur Is a Drag" parody runway shows, in which models in drag wore trashed fur coats covered with blood-red paint.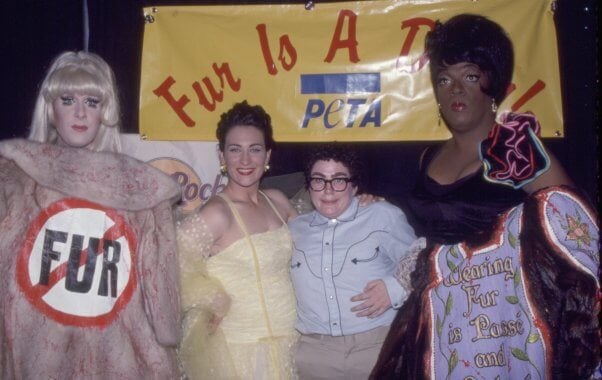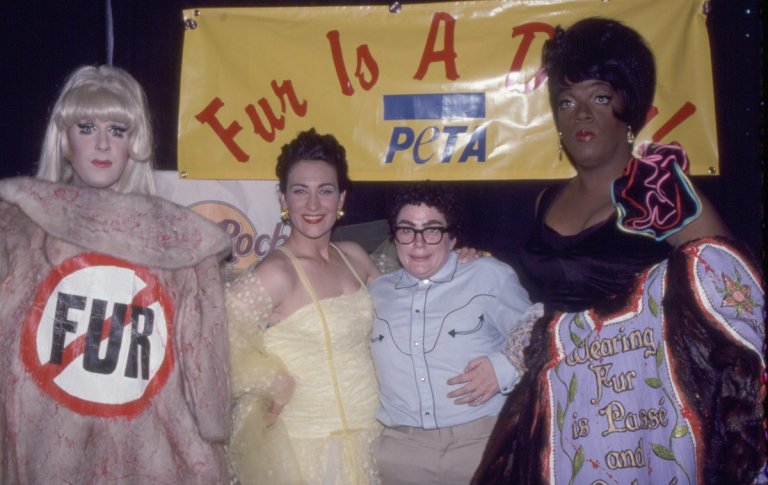 Gurl, I've got a CONSTANT CRAVING for this 1993 photo of K.D. Lang with "Pat" from Saturday Night Live.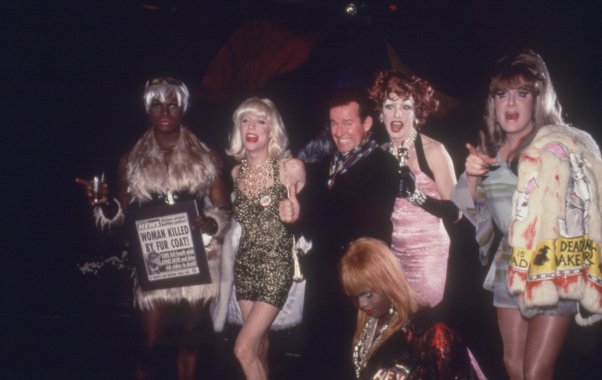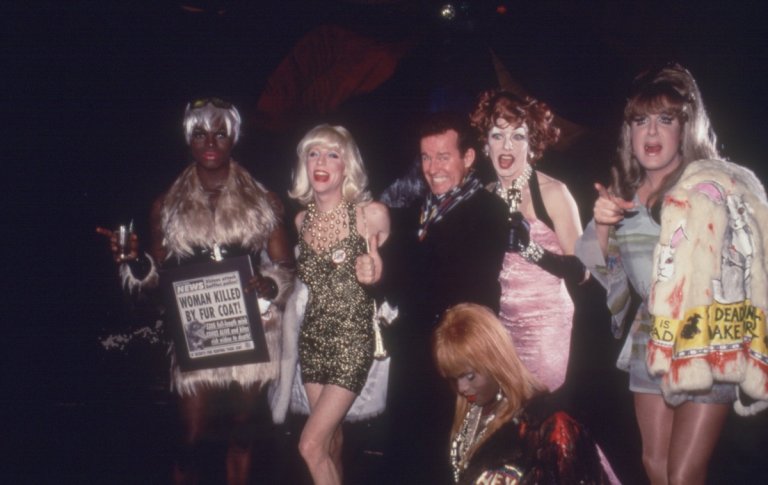 Ready for a brief herstory lesson about the intersection of animal rights and the art of drag? Then check out these drag queens who've COME THROUGH for animals:
Colonel Sanders met his heavily accessorized, bouffant-wearing match in Lady Bunny when the legend herself joined PETA to take on KFC's cruelty to birds.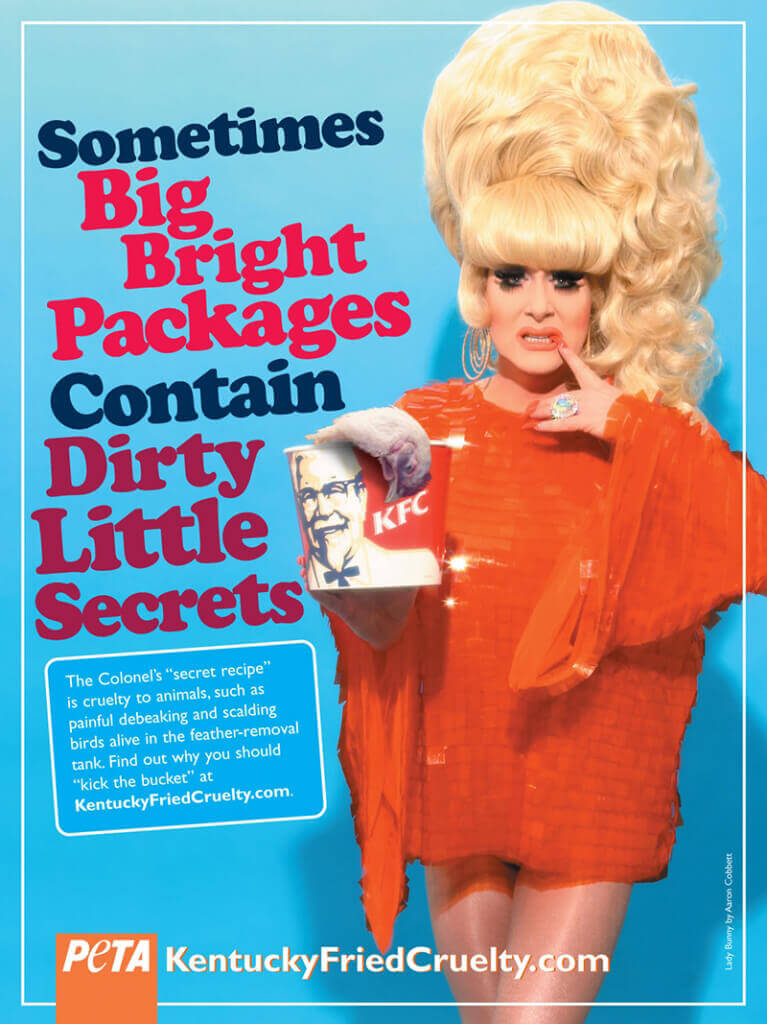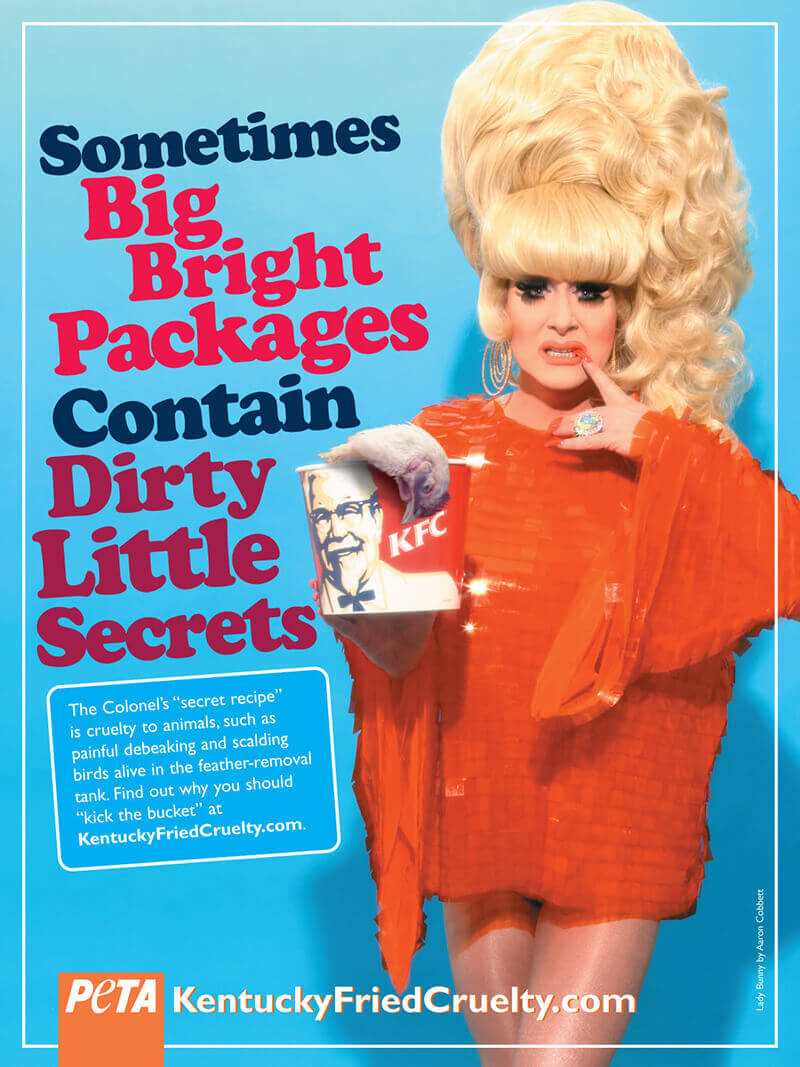 Sharon Needles
On your way to Party City, where you belong? Be sure to stop along the way to check out this #Throwback PETA campaign starring the one and only Sharon Needles.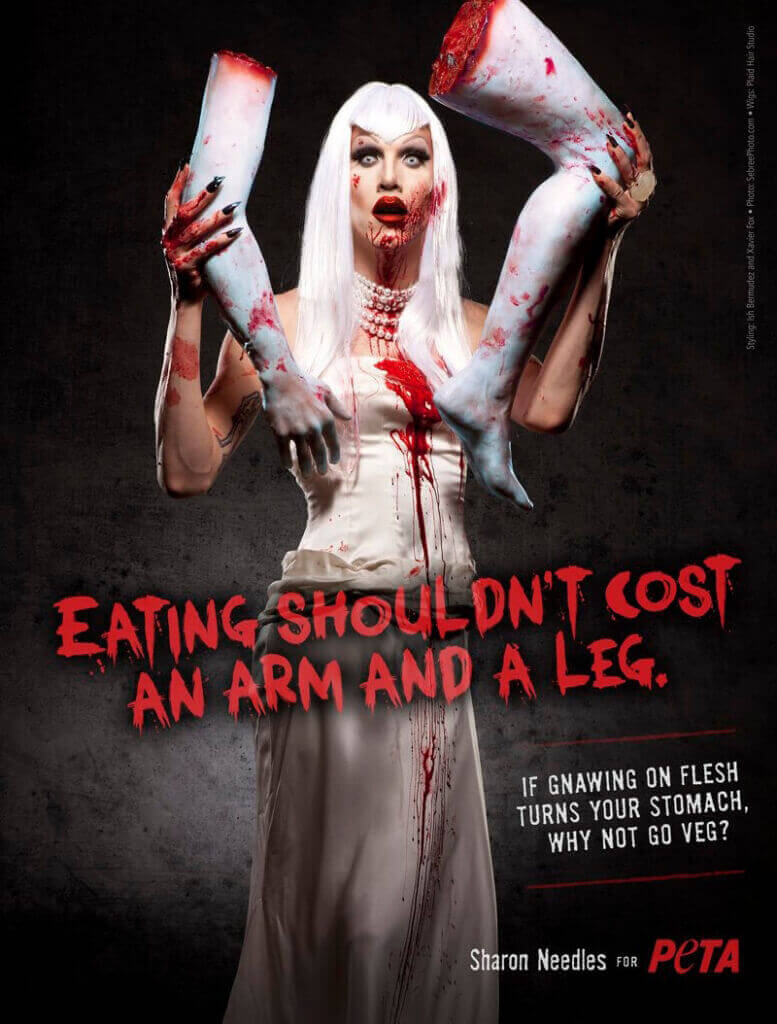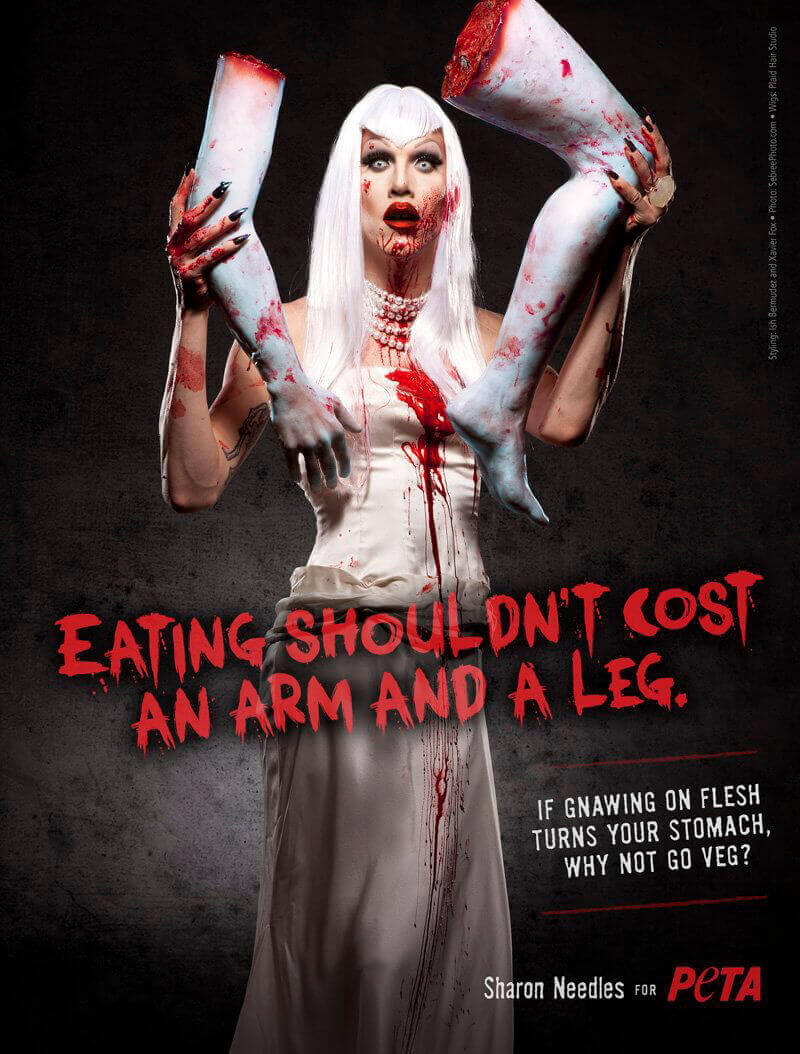 Flesh is for zombies. Go vegan today!
Courtney Act
Taking a break from being linked to one famous  queen (Miley Cyrus), the swoon-worthy Liam Hemsworth was paired up with the "Drag Diva From Down Under," Courtney Act, when the two were named the Sexiest Vegan Celebrities of 2017 by PETA Australia.
We're putting carnivores on the grill… so to speak.. #cbb #cbbshanej #vegan

Posted by Courtney Act on Monday, January 22, 2018
Even with her busy schedule, Courtney is an outspoken vegan. Be sure to watch some of her plant-based cooking videos on YouTube.
Honey LaBronx
PETA Sexiest Vegan Next Door finalist Honey LaBronx went vegan just one month after she started doing drag eight years ago—a move that shocked her Wisconsin dairy-farming family. Now, her touring show raises funds for animal organizations across the country, she hosts the "Big Fat Vegan Radio" podcast and "The Vegan Drag Queen" cooking show on YouTube, and she's promoted vegan eating at NYC Pride and RuPaul's DragCon.
"I love bringing my animal rights message to places where people aren't necessarily expecting it. The novelty of watching a drag queen lead a cooking demo can spark a great conversation that otherwise might never happen."

—Honey LaBronx
---
Ready to make a stunning transformation of your own? Leave them all gooped and gagged when you go vegan today. We've even got some handy tools of the trade to help make it easier than ever: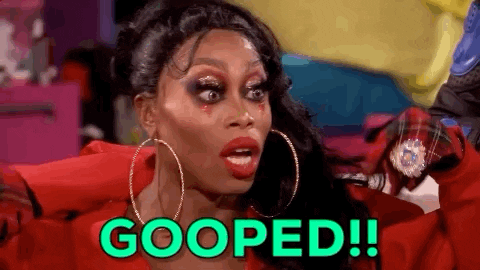 RuPaul's Drag Race season 11 premieres on Thursday, February 28. If you're feeling inspired to watch it in full drag, check out our guide to vegan and cruelty-free theatrical and professional makeup.