Live-animal acts are cruel remnants of the past that all great performers have abandoned, and there's no better proof of that than the reinvention of Ringling Bros. and Barnum & Bailey Circus to include only willing human participants. Elephants don't stand on their heads and tigers don't jump through rings of fire because they want to—they do it because they're afraid of being beaten if they don't. Kind people don't want to watch humans bully animals. The public is calling for an end to this abuse, which is why there are protests against it everywhere and cities and states are banning animal circuses and other live-animal acts. The few circuses that persist in forcing animals to perform confusing and often painful tricks now have a choice: go animal-free or go out of business.
For years, PETA's protests, action alerts, and support of law-enforcement efforts have helped pave the way for legislation to increase protections for animals exploited for entertainment. Keep reading for a list of localities that have passed restrictions or bans on the use of animals in circuses.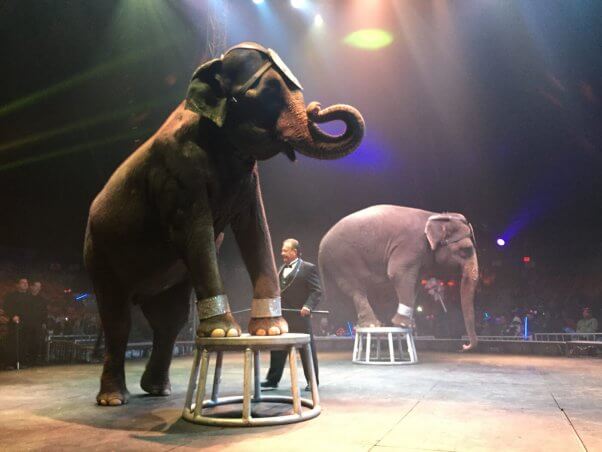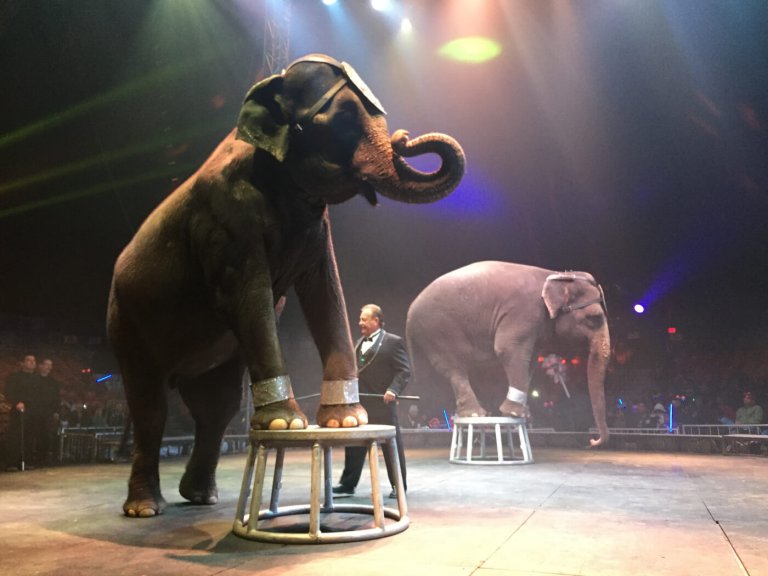 The following towns, cities, states, and countries represent just some of the places that have passed restrictions or bans on the use of certain wild animals in circuses or traveling shows.
These U.S. cities and counties have existing bans or restrictions on animal circuses and traveling wild-animal acts:
Amherst, Cambridge, Topsfield, and Wilmington, Massachusetts
Bridgepoint and Stamford, Connecticut
Cincinnati, Ohio
Dane County, Wisconsin (Elephant acts at the Alliant Energy Center in Madison are banned.)
Gaithersburg and Montgomery, Maryland
Los Angeles (The use of wild animals at house parties is banned.), San Francisco, and West Hollywood, California
Multnomah, Oregon (This includes Portland.)
New York City and Westchester, New York
Salt Lake County, Utah (The mayor issued an executive order banning wild- and exotic-animal shows at county facilities, a de facto ban on wild-animal circuses.)
These U.S. states have statewide bans on certain animal acts in circuses:
These countries have restrictions or bans on animals in circuses and traveling shows:
Fight Speciesism: Stay Far Away From Animal Acts, Attractions, or Encounters at Circuses and Traveling Shows
Animals are unwilling participants in circus acts and traveling shows. Denied every opportunity to engage in natural behavior vital to their mental and physical well-being, they're forced to perform confusing and often painful tricks under the threat of punishment. If an event features dangerous hands-on encounters between humans and wild animals, don't buy a ticket. Support performances and venues that rely solely on the talents of willing human performers, and encourage your friends and family members to do the same.
Want to do more for animals?