Elephants never forget—but hopefully, these former Ringling captives are looking forward to bright futures in their new home at White Oak Conservation in Yulee, Florida. This heartwarming transition follows PETA's successful takedown of Ringling Bros. and Barnum & Bailey Circus—which routinely beat and chained elephants—and a hard-hitting exposé that revealed chaining, abuse, and rampant disease at Ringling Bros.' falsely named Center for Elephant Conservation.
Upon arriving at the facility, the 12 captive-born female elephants—Angelica, April, Aree (now nicknamed Myrtle), Asha, Bonnie, Juliette, Kelly Ann, Luna, Mable, Piper, Sara, and Tonka—experienced a natural setting for the first time. They now have the opportunity to explore acres of open grasslands, venture through the woods, slosh around in the mud, bask in the sun, swim in the pond, socialize with others, and much more. PETA is breathing a sigh of relief to see these intelligent, emotional animals free from the circus at last.
The elephants are recovering with the help of veterinarians and animal-care specialists, but the harm that Ringling Bros. caused them isn't going to heal overnight. Many—if not all—have a history of arthritis and foot or gait problems, which are caused by the harsh conditions of circus life—including prolonged chaining on hard surfaces, a lack of exercise, and being forced to perform difficult tricks. But things are looking up for them as they adjust to their new home.
Meet Angelica: The 23-Year-Old Angel
Angelica was forced to perform with Ringling until 2015. In 1999, when she was younger than 2 years old, a U.S. Department of Agriculture (USDA) inspector found large lesions on her legs—Ringling had forcefully separated Angelica from her mother, causing painful rope burns. Her new home will finally give her the opportunity to build meaningful, lasting relationships with others.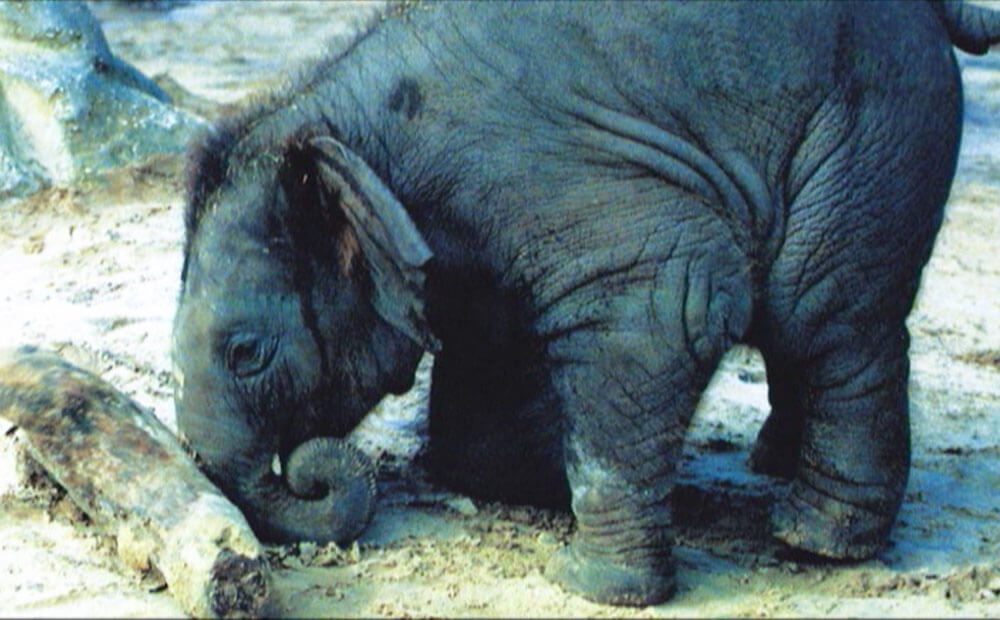 Meet Sara: The Sweet, Sensitive Girl Ringling Failed
In 2010, the USDA cited Ringling for failing to provide Sara, who suffered from chronic lameness, with proper veterinary care. Despite her ailments, Ringling trainers forced her to perform grueling tricks. In her new home, veterinary experts are closely monitoring her well-being.
PETA's Work Paid Off—but There's Still More Ahead
PETA is pleased that our work to end Ringling's abuse was successful—the animal circus shut down after decades of PETA protests, investigations, and campaigns—but circuses everywhere are still exploiting elephants, tigers, and other individuals.
BREAKING: After 36 years of protests, #RinglingBros Circus will shut down in May. Thank you to all who spoke out! https://t.co/sE9GNgC8gx pic.twitter.com/iVOUu7L4Pr

— PETA (@peta) January 15, 2017
Animals don't exist to perform in demeaning circus shows for human entertainment. It's time to give all animals forced to perform in circuses the same happy outcome that Angelica, Sara, and the other elephants at White Oak Conservation are enjoying.