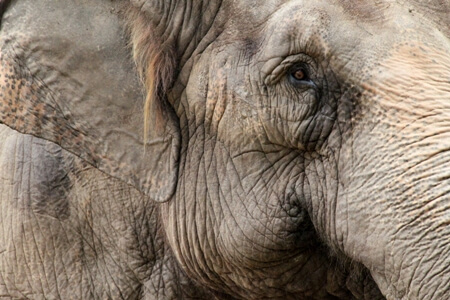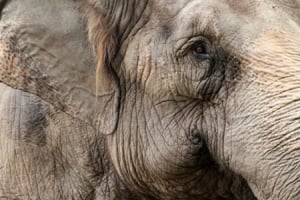 Elephants in circuses and roadside zoos are denied everything that gives their life meaning. Many become neurotic, unhealthy, depressed, and aggressive as a result of the inhumane conditions in which they're kept. Thanks to decades of field research, we know that they are highly social animals who live in matriarchal herds, protect one another, forage for fresh vegetation, play, bathe in rivers, and share mothering responsibilities for the herds' babies. Their ability to feel pain—as well as sorrow, joy, and happiness—rivals our own. In the wild, they walk up to 30 miles and are active for 18 hours each day.
In order to be used for rides and circus performances, still-nursing baby elephants—usually between 18 and 24 months of age—are roped around all four legs and dragged away from their mothers. From that point forward, they're punished every time they attempt to engage in any type of instinctive, natural behavior until finally their spirits are broken and they become submissive and obedient.
Elephants form extremely close bonds with their families, and the mothers are intensely maternal and emotional. They experience great psychological trauma when they can only watch as their babies are taken away and tormented.
Animals used in circuses and used for rides live a dismal life in which they are dominated, imprisoned, and violently trained. Workers routinely beat, shock, and whip them until they learn to perform meaningless, confusing tricks that have no connection to their natural instincts and behavior.
Most elephants used by circuses and roadside zoos were captured in the wild and forced to leave their freedom and families behind. They will never be released to the wild.