As we celebrate Women's History Month (March), PETA is singing the praises of women in music who are using their voices to speak up for animals. From encouraging fans to go vegan to calling out SeaWorld, let's take a look at the way some of music's most iconic names are standing up for animal rights:
Chrissie Hynde
Animals have always been able to count on the Pretenders' lead singer, who's protested, written countless letters, unveiled billboards, and even been arrested with PETA, all in the name of animal rights: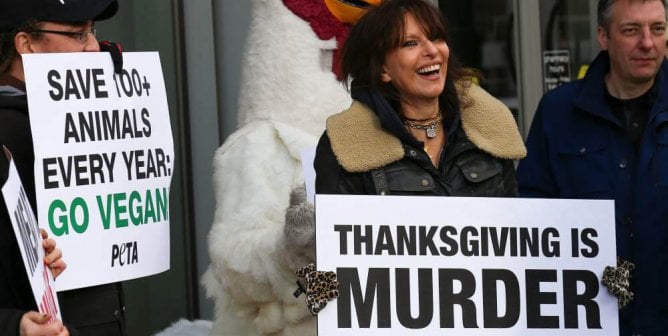 Billie Eilish
An outspoken vegan, she received PETA's Best Voice for Animals Award for her online activism, sharing with her millions of Instagram followers how minks suffer when they're killed for fur slippers and mink-fur eyelashes and how sheep are mutilated in the wool industry.
https://twitter.com/peta/status/1139651480837918721
Lizzo
The "Good as Hell" singer is encouraging fans to go vegan, one TikTok at a time by sharing mouthwatering vegan recipes with and promoting local vegan restaurants to her more than 13 million followers:
We love to see @lizzo eating #vegan on her IG and TikTok!

Eating plant-based will have you feelin' GOOD AS HELL! pic.twitter.com/1u6CXz9hKg

— PETA (@peta) June 18, 2020
Noah Cyrus
She may have been nominated for Best New Artist at this year's Grammys, but she's definitely not new to animal rights. The "July" singer joined PETA in urging SeaWorld to release orcas to seaside sanctuaries and starred in a #DissectionKills public service announcement (PSA):
Jhené Aiko
The Grammy nominee spoke up for animals killed for their fur and was named PETA's Sexiest Vegetarian Celebrity of 2016:
Kesha
The kind pop star made sure that her beauty line, Kesha Rose Beauty, was vegan and animal test–free, and she starred in a PETA "Save the Seals" campaign:
Paulina Rubio
The beloved Mexican singer, actor, and animal advocate starred in two successful PETA campaigns, speaking up for dogs in hot cars and reminding everyone not to give animals as gifts during the holidays:
Mýa
The R&B singer is a longtime vegan (she even has her own vegan wine), and she collaborated with PETA to promote animal-free fashion: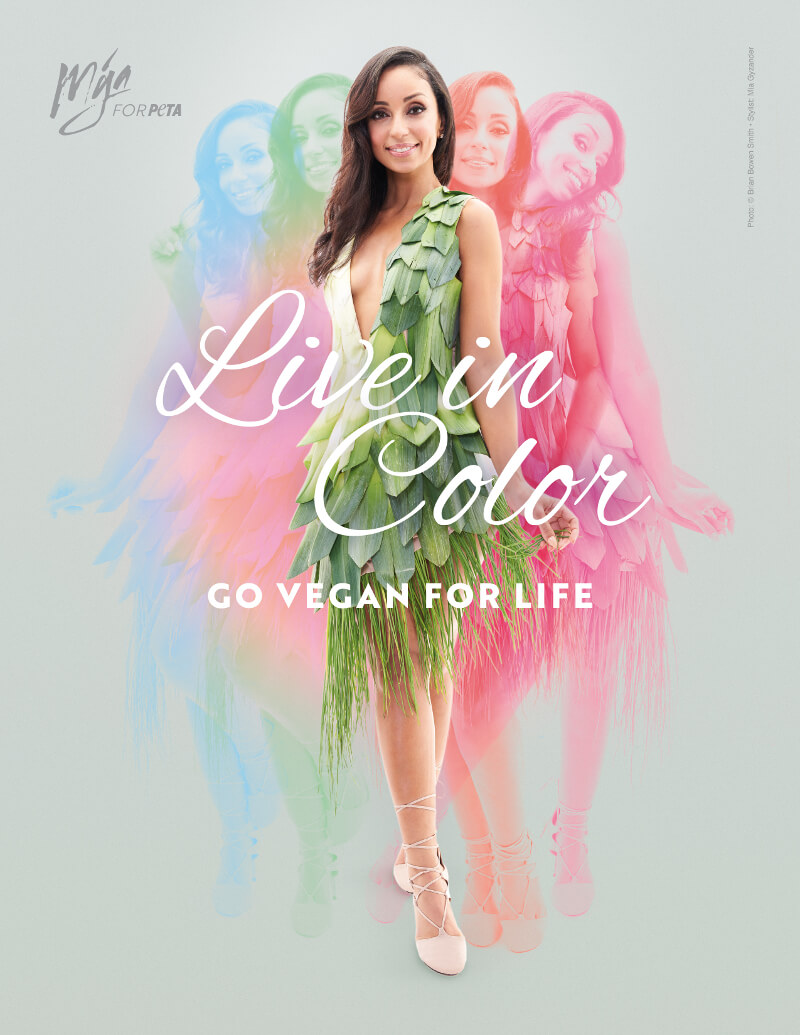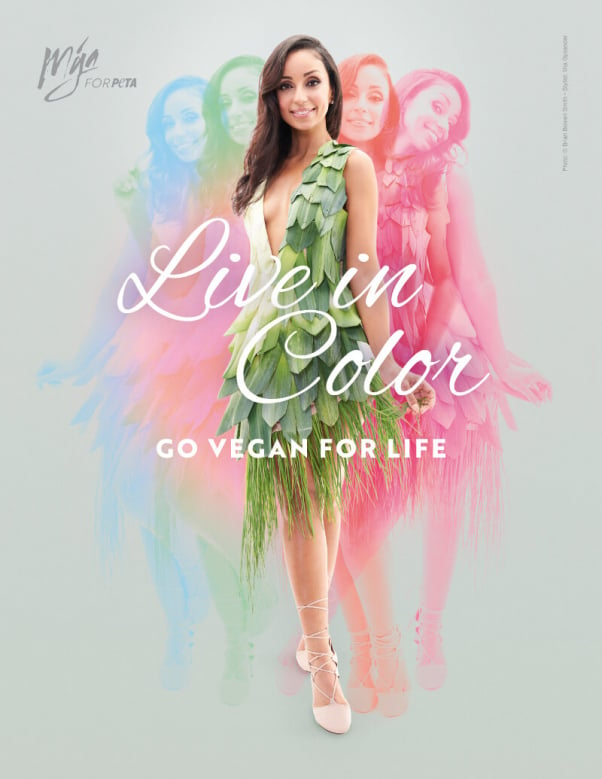 Rozonda 'Chilli' Thomas
The TLC singer knows animals aren't here for our entertainment. Decked out in tiger-striped bodypaint, Chilli urged fans to boycott animal circuses and called on Atlanta-based UniverSoul Circus to end all animal acts:
Dawn Richard
This New Orleans native starred in a stunning "Body by Vegan" campaign and credits PETA with informing her about the ways animals suffer in the food industry: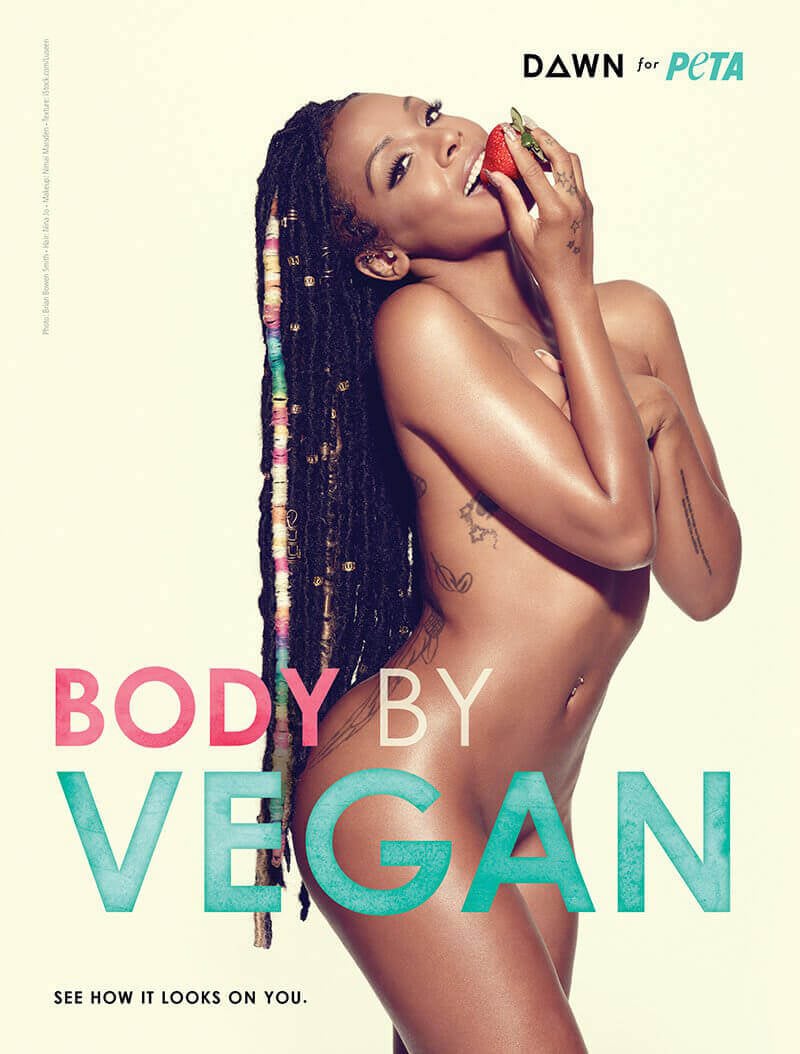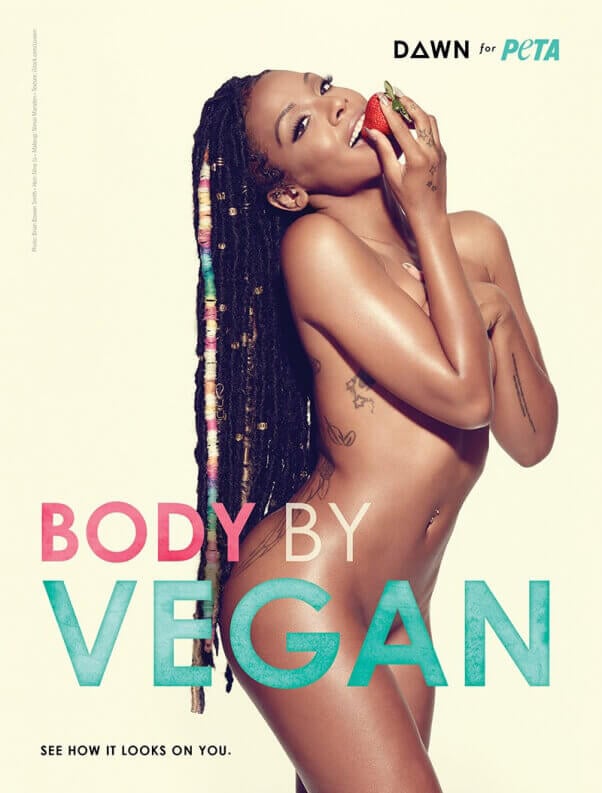 Tove Lo
The Swedish singer is meat-free, and she joined forces with PETA to remind everyone never to buy dogs and instead adopt them from their local open-admission animal shelter:
#AdoptDontShop ❤️ https://t.co/F9PPrYHD2K

— Tove Lo (@ToveLo) June 18, 2020
Leona Lewis
The vegan British singer narrated a shocking PETA video exposé of Bangladesh's billion-dollar leather industry:
Joan Jett
The '80s icon loves rock 'n' roll—and animals. A longtime vegetarian, Jett has collaborated with PETA on countless campaigns, including advocating for animals trapped in roadside zoos and slapping SeaWorld with a cease and desist order for using a song of hers in one of its shows:
The Go-Go's
These iconic ladies of pop-punk weren't just pioneers for women in music—they were also animal rights innovators, as the first celebrities to proclaim that they would "rather go naked than wear fur!" The band even has its own "Go-Go Vegan" T-shirt available from the PETA Shop: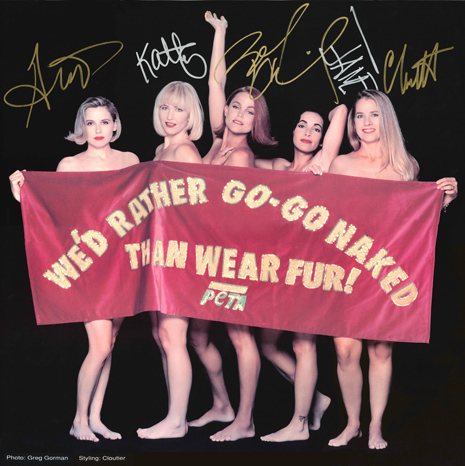 Joy (of Jesse & Joy)
One half of the successful Mexican pop duo Jesse & Joy, Joy has spoken up for companion animals alongside her brother, Jesse, in a spay/neuter campaign and an emergency-preparedness PSA, and she also starred in an anti-fur campaign:
*****
Learn how you can stand up for mothers, daughters, and sisters of all species this Women's History Month and every month thereafter!