Jhené Aiko was named PETA's Sexiest Vegetarian Celebrity of 2016 (along with the ever-hunky Liam Hemsworth), and as a red-carpet knockout, she's often courted by Hollywood's best designers. But you can rest assured that she'll never show up to any event draped in fur. In fact, she'd rather go naked than wear fur of any kind. That's why this sexy singer posed nude for PETA's anti-fur campaign, alongside the tagline "Drop the fur."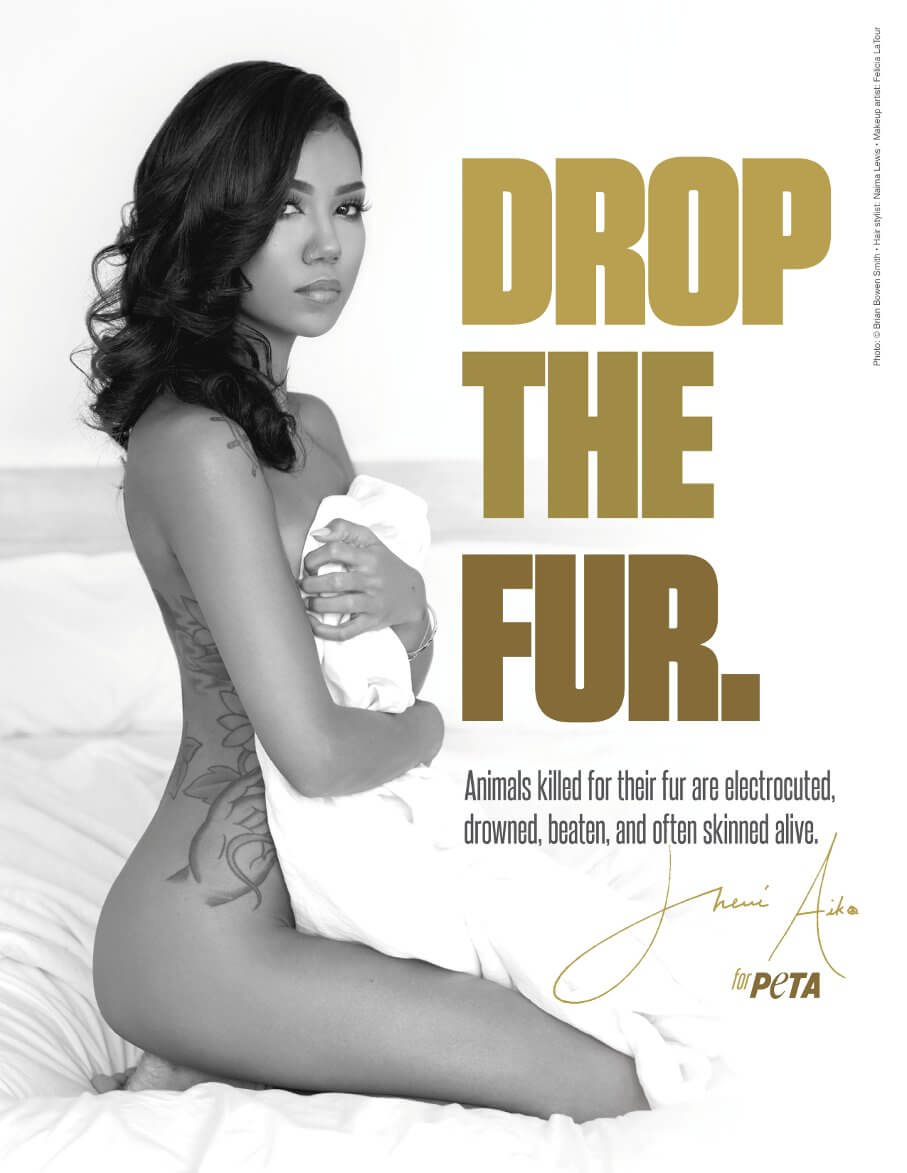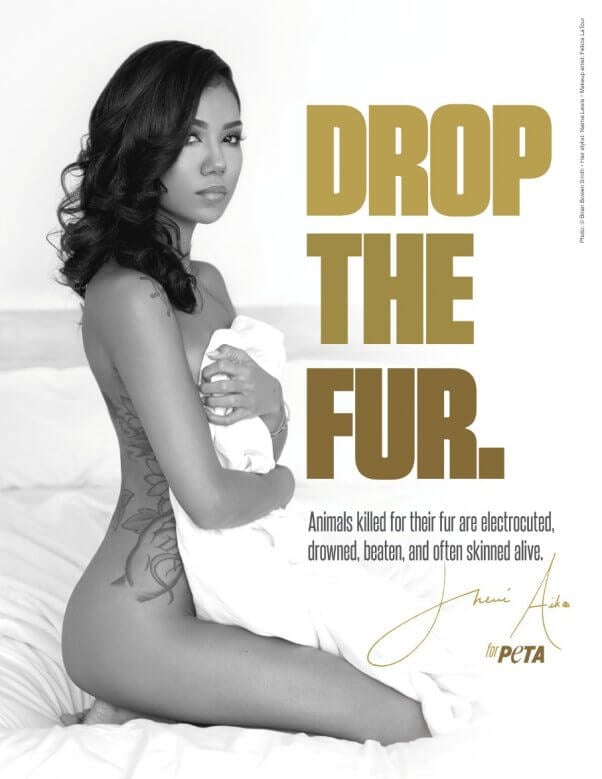 Jhené knows that the fur trade is a violent, bloody industry that has no place in fashion. For every fur coat, collar, and cuff, animals suffer immensely. Eighty-five percent of the fur industry's skins come from animals living captive in fur factory farms. These farms can hold thousands of animals, and their farming practices are remarkably uniform around the globe. As with other intensive-confinement animal farms, the methods used in fur factory farms are designed to maximize profits, always at the expense of the animals.
Each year, millions of foxes, rabbits, raccoons, minks, and other animals—even dogs and cats—are strangled, bludgeoned, and even skinned alive. Since fur is often deliberately mislabeled, if you wear it, there's no way to tell whose skin you're in.
[H]ow could you think wearing fur is cool? It's not!
—Jhené Aiko
Watch her exclusive chat with PETA about why she decided to go vegan and her reasons for posing naked.
If you haven't already, join Jhené and sign PETA's pledge never to wear fur.