When Jesse & Joy aren't busy writing chart-topping ballads and pop hits, they spend time with their beloved family—and that includes Jesse's dog, Apple, and Joy's cat, Ramón. The singing siblings love their animal companions so much that they've become passionate advocates for the well-being of all cats and dogs.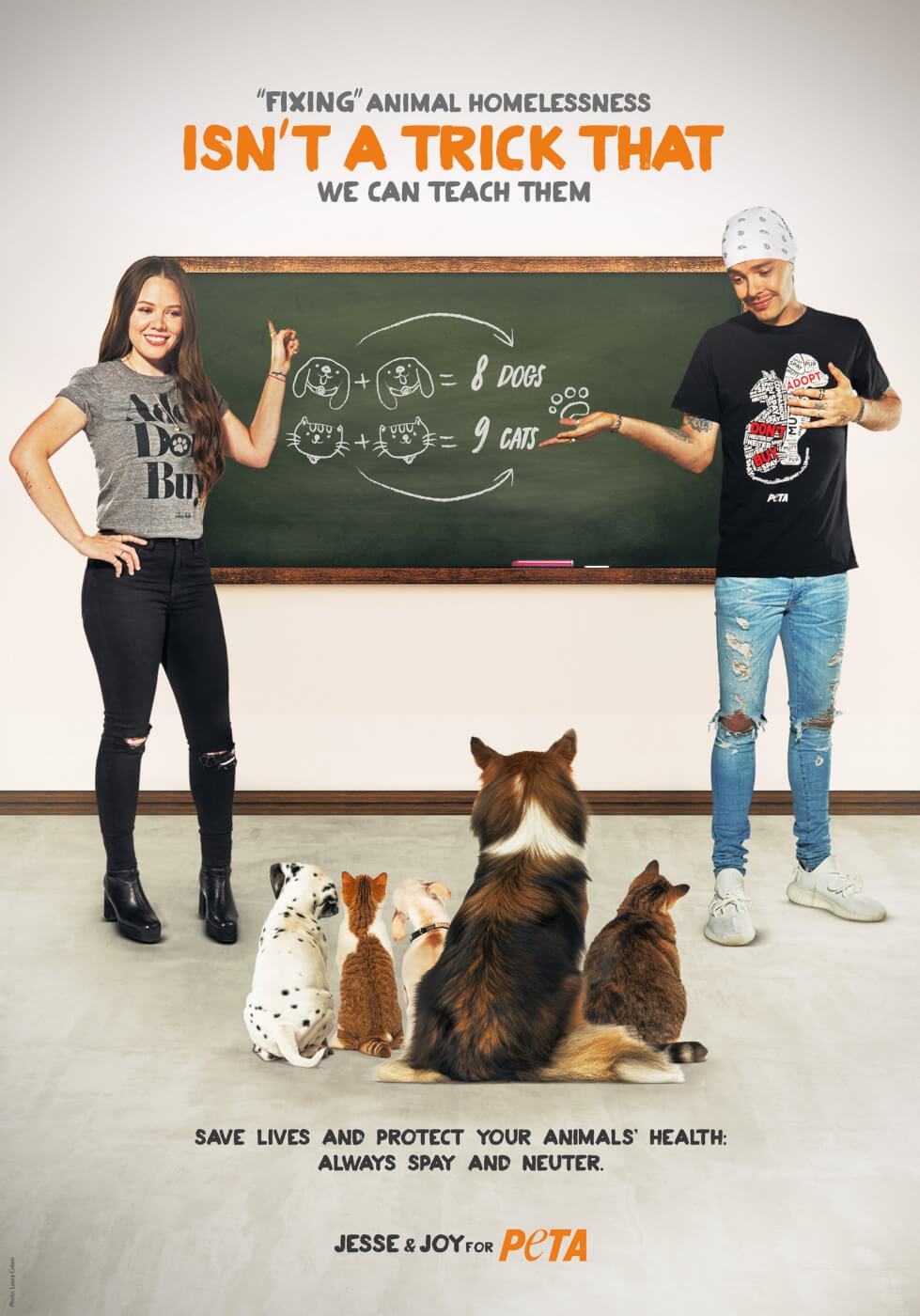 The Grammy-winning artists behind hits like "¡Corre!" and "¿Con quién se queda el perro?" sat down with PETA Latino to talk about caring for animal companions and combatting the animal-homelessness crisis. In the exclusive interview, the duo explains that cats and dogs are members of the family, just like brothers and sisters, and should be treated as such. "
"We're a family-based band—we're siblings—and we thank our parents for showing us how important any life is and the importance of family and family members," says Jesse.
There are far more cats and dogs in need of a caring family than there are kind humans, like Jesse and Joy, who are willing to provide them with a good permanent home. More than 6 million—many of them healthy, young, and adoptable—are euthanized in U.S. animal shelters every year.
The companion-animal overpopulation crisis can be overwhelming, but solving it starts with spaying and neutering in order to prevent litter after litter of unwanted animals from being born. Sterilized animals also live longer, happier lives. Among many other health benefits, animals who are spayed or neutered are less likely to contract deadly, contagious diseases, such as feline AIDS and feline leukemia, that are spread via bodily fluids. And as Joy says, having them spayed or neutered "helps prevent different types of cancer in females or males."
Watch Jesse & Joy talk about companion animals and the proper care that they deserve:
https://www.youtube.com/watch?v=kzngjOCdN-k
You can help. Sign PETA's pledge to end animal homelessness and never buy an animal from a breeder or a pet shop.