Before Pamela Anderson, before Eva Mendes, before Dennis Rodman, there were the Go-Go's. The iconic ladies of pop-punk weren't just pioneers for women in music, they were also animal rights innovators, as the first celebs to proclaim that they would rather go naked than wear fur.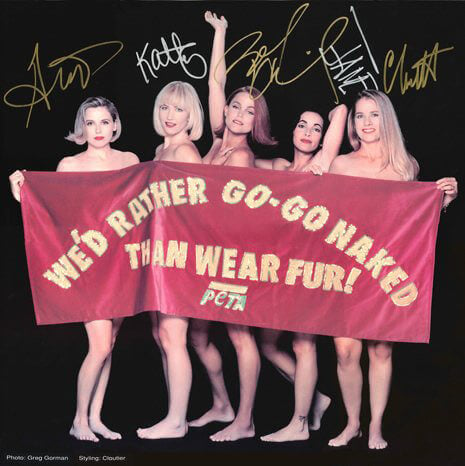 Gina Schock, Kathy Valentine, Belinda Carlisle, Jane Wiedlin, and Charlotte Caffey were music to animals' ears when they launched PETA's "naked" ad campaign in 1991.
 
Today, as the Go-Go's are being honored with a star on the Hollywood Walk of Fame, PETA would like to celebrate them, too, for getting our "rather go naked" campaign go-go-going and inspiring people all around the world to follow their beat. What will you do to celebrate being fur-free?
Written by Michelle Sherrow