Meet Chilli of the multiplatinum, Grammy Award–winning, MTV Legend Award–winning trio TLC. Chilli sure knows how to be heard, and her message is loud and clear: Boycott the circus!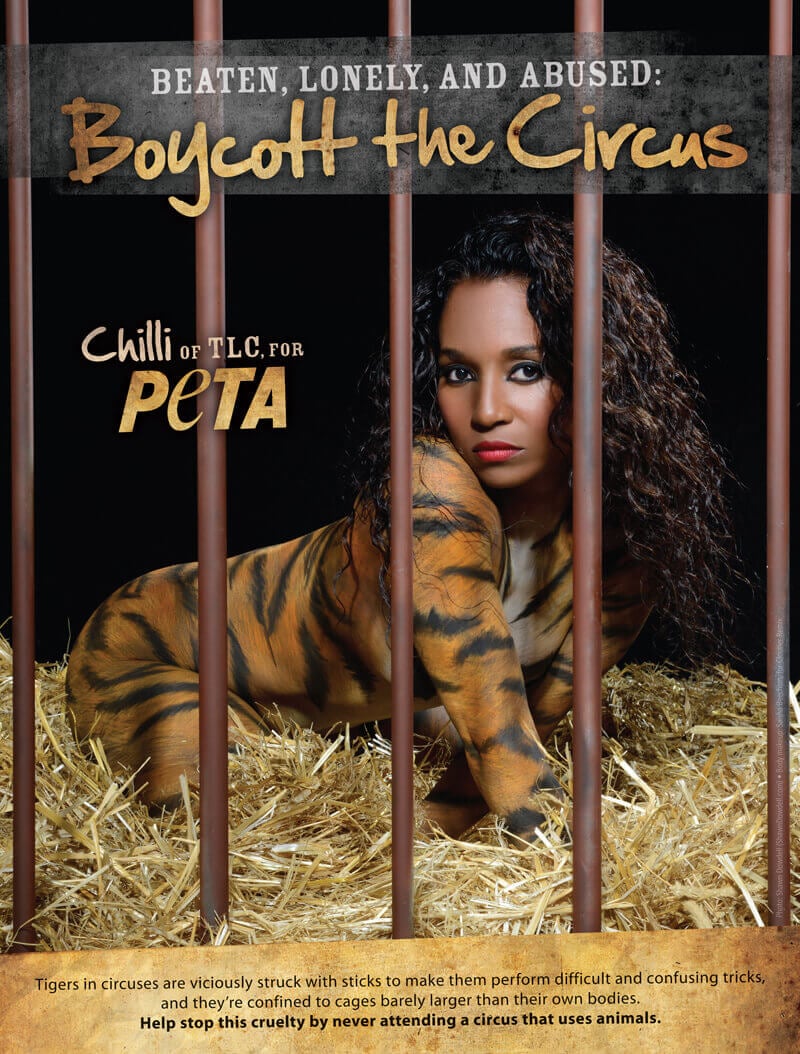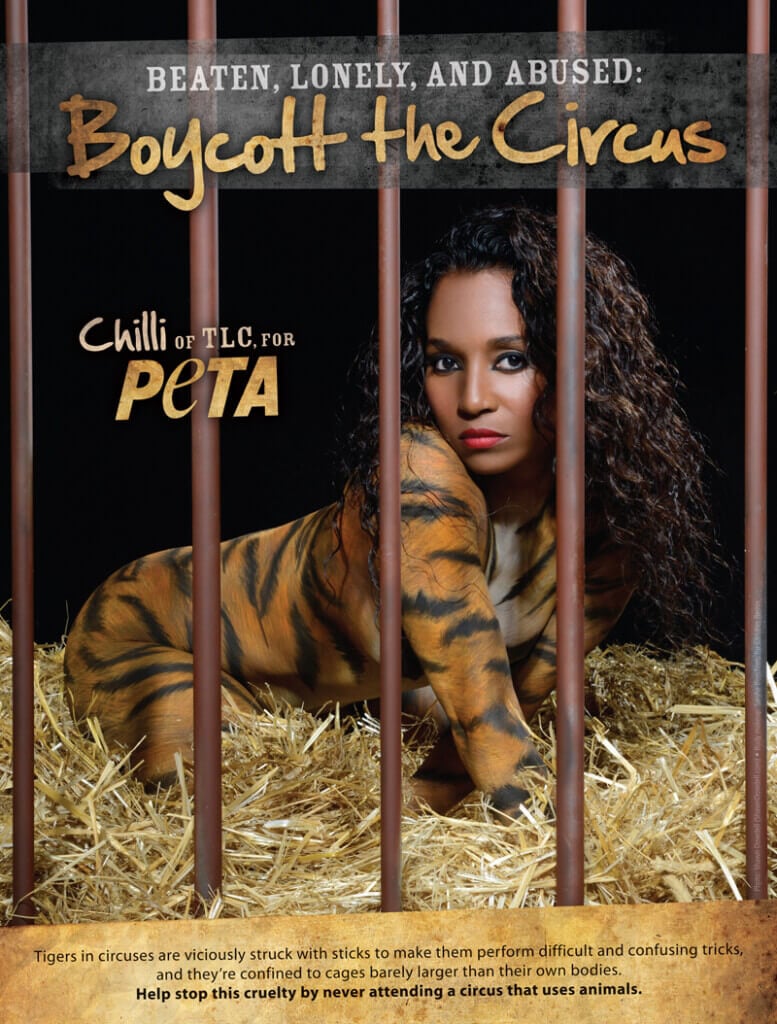 Chilli was disgusted when she learned the truth about circus cruelty. In a powerful ad and exclusive video for PETA, she stands up for animals who are forced to endure a lifetime of abuse and loneliness at the hands of the circus.
https://www.youtube.com/watch?v=9qP2_bgAZO8
Elephants used by the circus are stolen from their mothers as babies, tied up and even electro-shocked in order to force them to perform. Companies like Ringling Bros. and Barnum & Bailey Circus subject these intelligent, sophisticated creatures to a miserable life. They are humiliated, deprived of food, and physically abused with bullhooks (sharp weapons resembling fireplace pokers) just so humans can watch them perform silly tricks.
Imagine spending 11 months out of the year enduring extreme weather in a moving prison (in boxcars), only to be momentarily released to be used for people's amusement. Life in captivity as an object of entertainment is a sick departure from elephants' natural environment, where they have miles of expansive territory to roam every day, families and complex social structures, and stimulation. Instead, elephants used in circuses spend the majority of their lives shackled and living in fear as they are subjected to violent abuse, and many become lame from years of beatings. The life expectancy of elephants forced to perform in the circus is cut short by an average of 31 years.
Big cats are also victims of human entertainment. Tigers are often forced to live in their own filth while traveling in boxcars, and many come close to death, as it's been documented that their poorly ventilated cages reach sweltering temperatures. These predatory animals are a danger to humans, and they can suffer from a mental condition called "zoochosis" when confined to cramped quarters.
Sign this pledge today, and make your voice heard to help end circus cruelty!