Rozonda "Chilli" Thomas may be famous for her vocal skills as part of the bestselling American girl group TLC. But here at PETA, we're also fans of Chilli because she uses her voice to speak up for animals.
In her third PETA campaign, she calls on Atlanta-based UniverSoul Circus to end all animal acts with a clear message: "These beautiful wild animals belong in the wild, not for our entertainment." One of the singer's previous PETA campaigns also addressed animal abuse in circuses, especially of tigers, when she asked fans to shun all circuses using animals.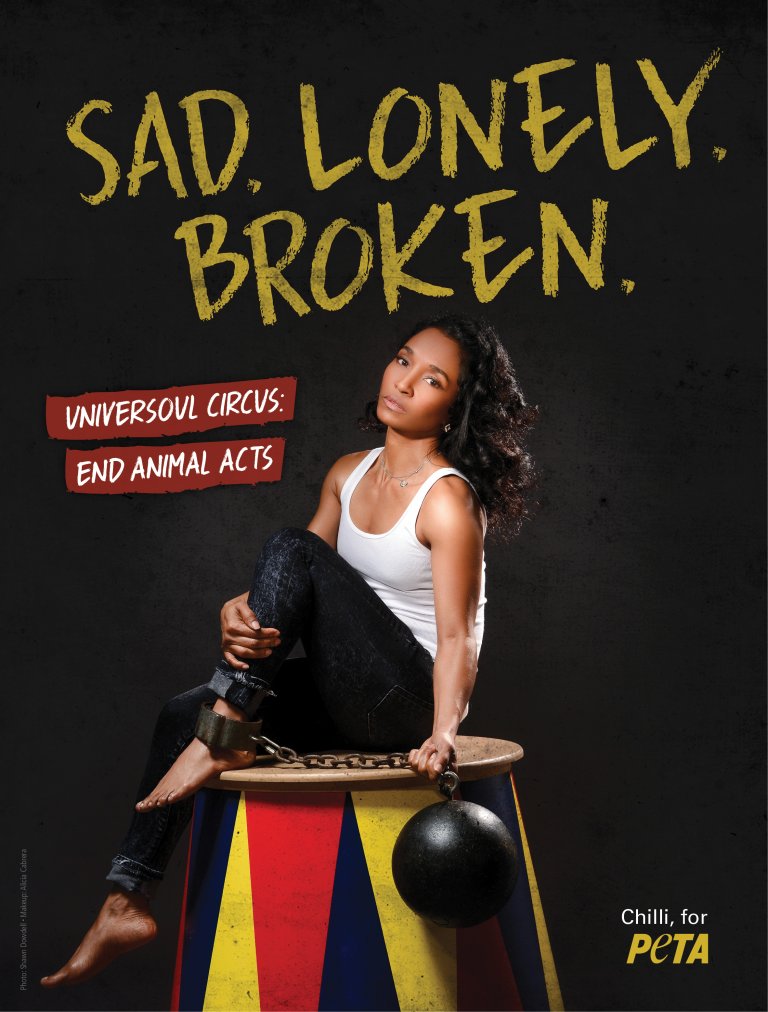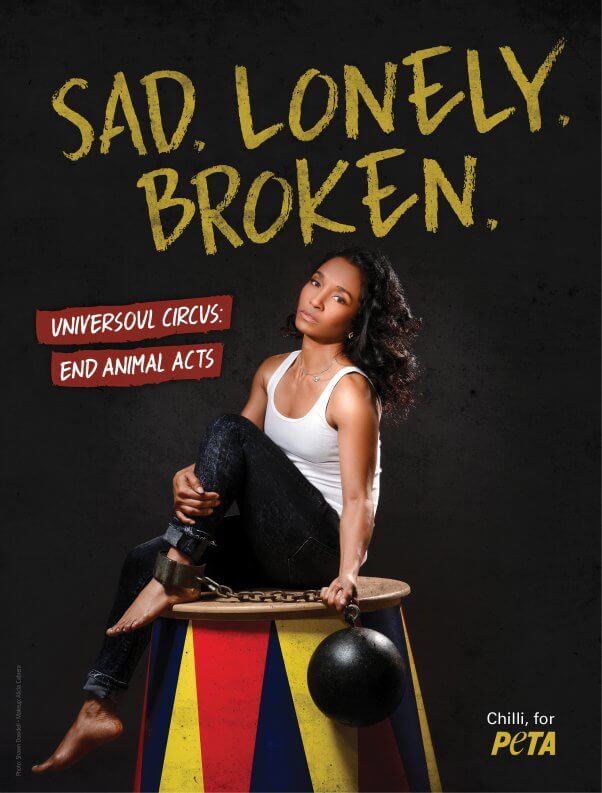 In a video Q&A, the singer talks about cruelty to animals behind the scenes at circuses such as UniverSoul, which has a history of working with abusive exhibitors with lengthy records of violating animal welfare laws. Animal control officers in Georgia discovered camels with leg wounds that hadn't been treated by a veterinarian, elephants with bruised feet, and an elephant with a wound on his ankle. In 2015 and 2016, zebras exploited by UniverSoul were found running amok on the streets of Philadelphia and Oakland, California.
"I want to encourage parents all around to not take their kids to UniverSoul. Before being educated myself, I had no idea what the animals went through behind the scenes," Chilli says in the video. "They're […] in prison."
Ringling Bros. and Barnum & Bailey Circus shut down in 2017 after years of public outrage over its abuse of animals. Big-name circuses such as Kelly Miller and Circus Vargas saw the writing on the wall and removed animals from their shows. UniverSoul needs to get with the times and follow in the footsteps of other circuses that have ditched cruelty to animals for good.
Tell Venues UniverSoul Needs to Drop All Animal Acts!