Around the world, people are waking up to the catastrophic effects of eating animals. As a consequence, many are going vegan—a choice that has endless benefits. Eating vegan spares cows, pigs, chickens, and other animals the misery of cramped, filthy conditions on intensive farms and the inevitable terror of slaughter at the end of their short lives. It helps reduce the risk of pandemics and antibiotic resistance. It improves our metabolic health and our immune systems. And it's environmentally friendly, as it reduces our contribution to climate change.
As the benefits of vegan eating receive more widespread attention, millions of people are choosing to ditch animal-derived foods and consumer demand for vegan products is skyrocketing. Companies are learning to anticipate and respond to this demand—these days, introducing or expanding a vegan offering is not only the ethical thing to do but also a smart business decision.
Consumer Attitudes Are Changing
We're living in turbulent times. The effects of climate change are taking an ever greater toll, and more people are being affected by growing public health risks from chronic and infectious diseases—including full-blown pandemics like COVID-19—resulting in worsening social inequality. Consequently, many of us are seeking ways to reduce our environmental impact and make the world a better place. In fact, two-thirds of consumers believe that following the outbreak of COVID-19, sustainability has become a more important priority in combating climate change.1 In light of all the negative effects of animal agriculture on animal welfare, workers' well-being, the environment, and human health, many are choosing to go vegan. Over the last 15 years, the number of Americans who identify as vegan has increased by 3,245%. A new study estimates that at least 9.7 million people in the U.S. currently eat plant-based.2 Many more identify as "flexitarian," while four in 10 have tried vegan meat alternatives.3 Over the last year, demand for plant-based meats increased by 280%.4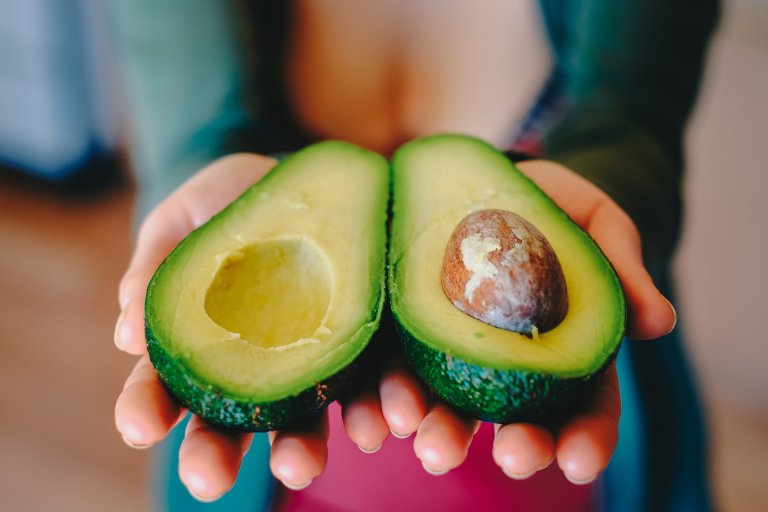 Gen Zers and Millennials Are Leading the Way
Demand for plant-based food is especially strong among Gen Zers and millennials, who now make up the largest base of consumers. Gen Zers alone account for $29 billion to $143 billion in direct spending5 and even more in indirect spending, thanks to their significant influence over their parents' buying habits.6 These younger generations influence spending of over $350 billion.7 In order to succeed, businesses must therefore pay careful attention to their demands, including their calls for sustainable, plant-based foods. Around 73% of Gen Zers consider themselves animal rights activists, and 41% are willing to go vegan.8 In the U.S., 25% of people aged 25 to 34 are vegan or vegetarian.9 In the U.K., 42% of vegans are aged 15 to 34.10 And in Canada, young people are going vegan to help combat climate change.11 All around the world, Gen Zers and millennials are the driving force in the vegan movement, and companies are responding.
A Smart Business Decision
Brands that are embracing this shift by offering plant-based products are reaping the rewards. Beyond Meat, one of the top players in the plant-based meat industry, is thriving, reporting a net year-on-year revenue increase of 141% in the first quarter of 2020. In just one week during the COVID-19 pandemic, its stock rose 41%.12 Fast-food chains and restaurants are also jumping on board and releasing their own successful plant-based offerings.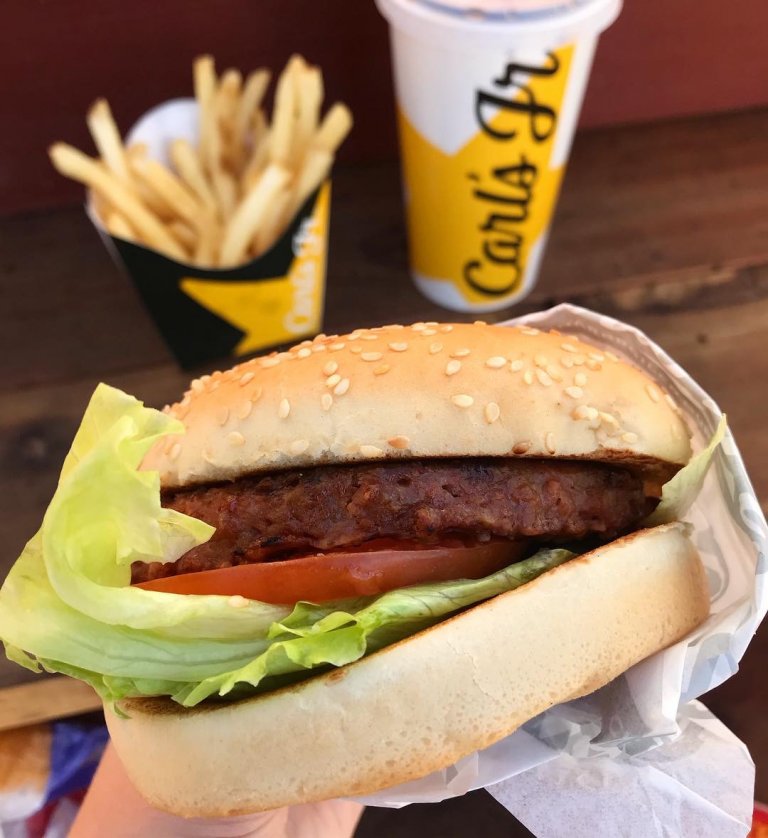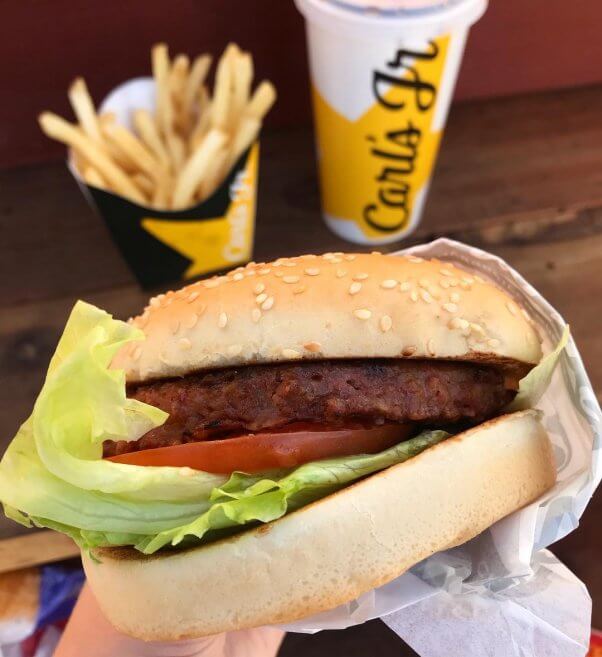 Carl's Jr. released its Beyond Famous Star burger, which can be ordered vegan, in 2019 and sold 6.7 million units in less than a year, making this the company's most successful product launch in two years.13 Dunkin's Beyond Meat breakfast sandwich quickly became the second best-selling item in its Manhattan stores following its release, and nationwide sales were twice as high as expected.14 Florida-based Miami Grill added the Beyond Burger to its menu, and that dish now accounts for 25% of total burger sales, prompting the chain to develop more vegan options.15 Del Taco's Beyond Meat tacos were among the chain's best-selling new products of all time, prompting it to add two more plant-based meat items.16 KFC released the Original Recipe Vegan Burger in its U.K. stores in 2020 and sold a staggering 1 million of the Quorn-based chicken sandwiches within just one month.17 Even McDonald's is testing plant-based options.18 The revolution isn't limited to plant-based meat—many chains are expanding their nondairy milk options, too. Starbucks, for example, found that almost a fifth of its customers are choosing plant-based milk for their coffee drinks.19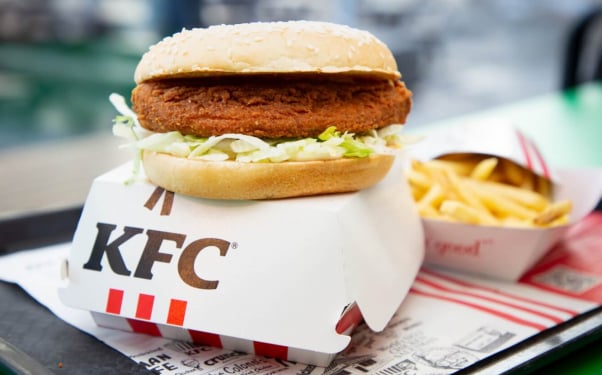 In addition to increasing profits, companies are also finding that manufacturing plant-based foods is cost-effective and practical. During the COVID-19 pandemic, numerous slaughterhouses and meat plants were forced to shut because of high infection rates among workers, who are made to work shoulder to shoulder while handling animal blood, urine, and waste. The shutdowns resulted in a meat shortage and a surge in sales of vegan meat.20 Fortunately, facilities that manufacture plant-based products don't require workers to be so tightly packed together and don't handle animal carcasses, which significantly lowers the overall risk of disease among employees.21 A similar pattern was observed during an avian flu outbreak in 2018, which caused egg shortages and increased sales of vegan egg alternatives and mayonnaise.22
The Success of Vegan Offerings Will Continue to Grow
In the year to April 2019, U.S. consumers spent $1.9 billion on plant-based milks, and in 2018, they spent an impressive $3.3 billion on plant-based foods.23 Demand is predicted to keep growing as more Gen Zers reach adulthood and more people recognize the role of animal agriculture in exacerbating climate change and the risk of pandemics. Research shows that as the availability of vegan options increases, so, too, does their popularity. A University of Cambridge study of 94,000 cafeteria meal choices found that when the number of meat-free options was doubled from one to two out of the four dishes offered, sales of the vegetarian options rose by between 40% and 80%.24 Another study found that consumers are just as willing to try vegan foods as they are nonvegan ones and actually like them more when they know they're vegan.25 In other words, when plant-based foods are available, consumers will choose and enjoy them. One of the authors of the Cambridge study concluded that providing more meat-free options is a "powerful way to influence the health and sustainability of our diets."26
What You Can Do to Meet the Demand
Today, businesses that aren't offering vegan options are missing out on an ever-growing consumer base and revenue source. Introducing or expanding vegan options can not only increase your company's sales but also boost its public image. Research shows that young consumers are changing their eating habits in order to combat climate change and are willing to spend more money on products that are better for the environment.27 Offering more vegan options could easily be one of the best decisions that you make for your business and the planet.
---
References
1Global Fashion Agenda, "CEO Agenda COVID-19 Edition," 2020.
2Ipsos Retail Performance, "Exploring the Explosion of Veganism in the United States," 2019.
3Justin McCarthy, "Four in 10 Americans Have Eaten Plant-Based Meats," Gallup, 28 Jan. 2020.
4Camila Domonoske, "America's Shopping List: Here's What We're Buying the Most," NPR, 20 Mar. 2020.
5Millennial Marketing, "The Power of Gen Z Influence: Marketing to Gen Z," Jan. 2018.
6Deep Focus, "Deep Focus' Cassandra Report: Gen Z Uncovers Massive Attitude Shifts Toward Money, Work and Communication Preferences," GlobeNewswire, 30 Mar. 2015.
7Business of Fashion, "The State of Fashion 2019: An 'Urgent Awakening' for the Industry," 29 Nov. 2018.
8Marie-Claire Chappet, "The Big GLAMOUR Activism Survey Results Are In: These Are the Things YOU Care About," Glamour, 21 May 2019.
9Nadra Nittle, "Will 2020 Mark the Rise of a Vegan Voting Bloc?" Civil Eats, 14 Nov. 2019.
10Frankie Graddon, "The Coolest Vegan Shoes to Snap Up Now (Including Meghan Markle's Favourites)," Glamour, 22 May 2019.
11The Canadian Press, "Young Canadians Are Becoming Vegetarian or Vegan to Fight Climate Change," National Observer, 18 Feb. 2020.
12Sigal Samuel, "Demand for Meatless Meat Is Skyrocketing During the Pandemic," Vox, 27 May 2020.
13Beyond Meat, "Carl's Jr. and Hardee's Go Beyond All Day Long," 18 Dec. 2019.
14Danielle Wiener-Bronner, "Dunkin' Is Launching Its Beyond Meat Sandwich Nationally," CNN Business, 21 Oct. 2019.
15Anna Starostinetskaya, "Pitbull's Miami Grill Developing Full Vegan Menu After Beyond Burger Success," VegNews, 15 Sep. 2019.
16Nancy Luna, "2 Million Plant-Based Tacos Sold at Del Taco," Nation's Restaurant News, 19 June 2019.
17Maria Chiorando, "KFC Sells 1 Million Vegan Burgers in a Month," Plant Based News, 3 Feb. 2020.
18Rachel Pittman, "Winning the Plant Game," QSR, 264 (Jan. 2020).
19Eric Pfanner, "Starbucks to Push Customers to Ditch Dairy for Alternative Milk As It Moves to Cut Carbon Footprint," Financial Post, 21 Jan. 2020.
20Rachel King, "Plant-Based Food Sales See Greatest Gains Yet As Meat Shortage Fears Grow," Fortune, 15 May 2020.
21Samuel.
22Kat Smith, "Vegan Eggs See Sales Spike As Egg Supplies Decline Amid Avian Flu Outbreak," LiveKindly, 30 Aug. 2018.
23Brian Kateman, "Vegan Restaurants Are on the Rise," Forbes, 21 Aug. 2019.
24University of Cambridge, "An Extra Vegetarian Option Cuts Meat Consumption Without Denting Food Sales," 2019.
25Shana Adise, Irina Gavdanovich, and Debra A. Zellner, "Looks Like Chicken: Exploring the Law of Similarity in Evaluation of Foods of Animal Origin and Their Vegan Substitutes," Food Quality and Preference, 41 (2015): 52–59.
26University of Cambridge.
27WGSN, as cited in Liz Warren, "Responsible Fashion Becomes More Popular As Gen Z Speaks Out," Sourcing Journal, 27 Jan. 2020.