This Valentine's Day, Love is in the Fare!
Everyone knows that being humane and healthy is hot, so this Valentine's Day, treat your sweetie to a romantic dinner packed full of animal-friendly aphrodisiacs. Vegan aphrodisiacs—from chocolate and strawberries to tomatoes and peppers—are famous for their reputed carnal qualities, but did you know that there's a scientific reason that meat-free fare is the recipe for romance? The cholesterol and fat in animal foods slow the flow of blood to all a man's vital organs—not just his heart—but healthy vegan foods will leave lovers full of energy and vitality.
So turn up the heat in and out of the kitchen with these arousing recipes:
Roll Out the Red Carpet Dinner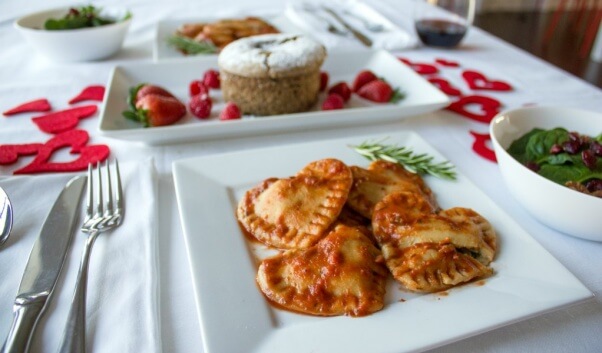 This meal tempts and teases with its sexy red hues and sumptuous textures. Get to first base with creamy Cranberry–Cream Cheese Crostini. Things will heat up when you serve up adorable Stuffed Heart-Shaped Vegan Spinach-and-Cashew Ravioli. If you've baked this Vegan Red Velvet Chocolate Lava Cake for dessert, you're sure to score a home run this Valentine's Day.
Classic Valentine's Dinner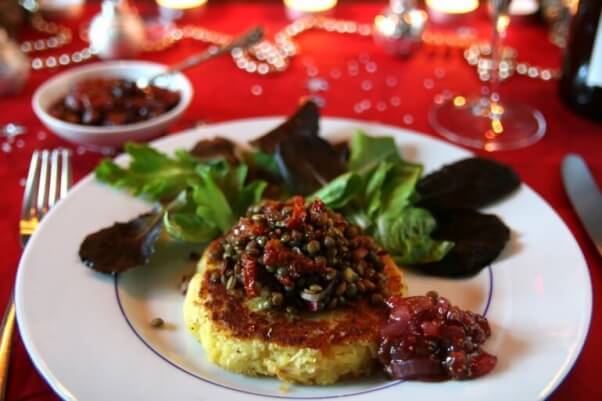 © Jill Strong
One of Cupid's personal favorites, this tempting meal is sure to charm your chosen one. Wine and dine your baby with a Sumptuous Spinach Salad, Root-Vegetable Fritters with Green Lentils and Fig Chutney, and sinfully good Deviled 'Eggs'. We promise, by the time you serve the double-dose aphrodisiac dessert of Chocolate-Dipped Strawberries, the object of your affection will be eating out of your hand.
That's Amore Dinner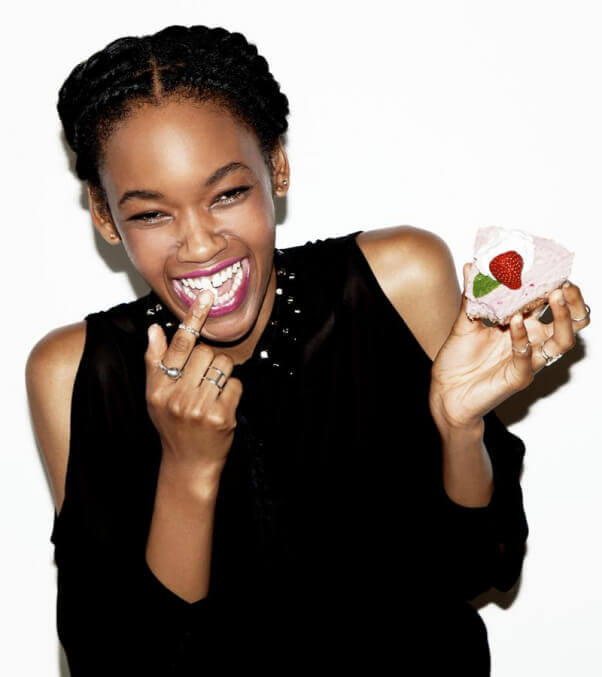 © Lookbook Cookbook
With a menu including ingredients such as robust tomatoes in our Roasted Tomato Soup, sizzling Basil and Red Pepper One-Pot Pasta, and a fire-igniting fig featured in a luscious dessert of Strawberry Creamcake, this heart-y meal will delight all the senses and keep your valentine coming back for amore!
In the Mood for Love Dinner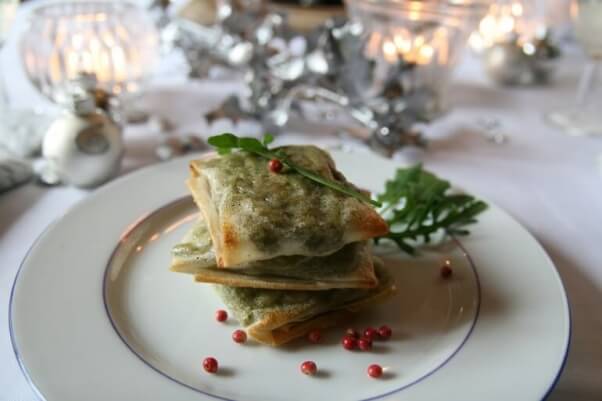 © Jill Strong
If you want to get in the mood, then hook up with these sensual dishes! Lusty lads and lasses will love our aphrodisiac filled Crispy Asparagus Pockets, alluring "Beef" and Orzo-Stuffed Peppers, and sweet Candied Orange Peel.
For more of the best aphrodisiacs (and for other ways to be kind), check out Making Kind Choices.
Respond