Every day, PETA's efforts save lives—and we will never let up, no matter how long victories take. Time will always remain on our side. Here are 11 times we were ahead of the curve in the animal rights movement.
1. Thank PETA for Your Cruelty-Free Cosmetics
At the time PETA was founded, the cosmetics industry was still clinging to archaic animal experiments. In 1988, PETA conducted an investigation at Biosearch, marking the first time we went inside a cosmetics and household products testing laboratory. We uncovered more than 100 violations of federal and state anti-cruelty laws.
Today, more than 2,000 companies refuse to test their products on animals, and many forward-thinking scientists are using only sophisticated non-animal methods to study diseases and lifesaving medical techniques.
2. We've Hated McCruelty and Its Killer Clown for Years
Everyone knows of McDonald's, but until PETA launched our "McCruelty" campaign in 1999, many people didn't know about the horrific cruelty that goes into every portion of chicken served under the Golden Arches.
PETA's successful campaigns against McDonald's, Burger King, and Wendy's have resulted in historic improvements in the living conditions of farmed animals and informed countless consumers about the horrors of factory farming.
3. We Knew Dolphins Deserved Freedom 25 Years Ago
For decades, PETA has argued against dolphin captivity at the National Aquarium in Baltimore. In 1991, we launched a campaign against its then-new dolphin facility—and in 1994, our now–executive vice president was arrested at the aquarium during a protest.
The National Aquarium eventually admitted that the times, and our understanding of animals' needs, have changed. In June 2016, the aquarium announced that it will release all the captive bottlenose dolphins to a first-of-its-kind sea sanctuary.
4. PETA Pushed Ben & Jerry's to Ditch Cow's Milk … in Favor of Human Breast Milk
Back in 2008, we wrote to this ice cream icon asking it to ditch the dairy and use breast milk instead—a modest proposal when you think about the absurdity of drinking milk from another species. Nonetheless, media outlets went crazy over the story.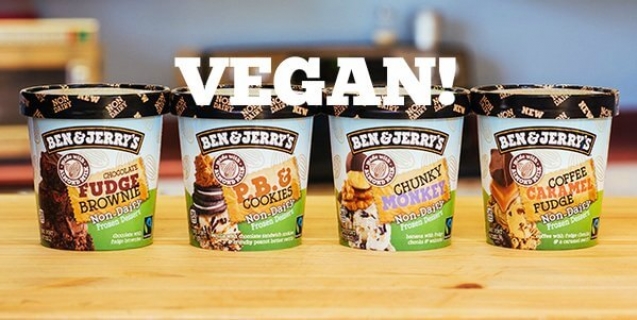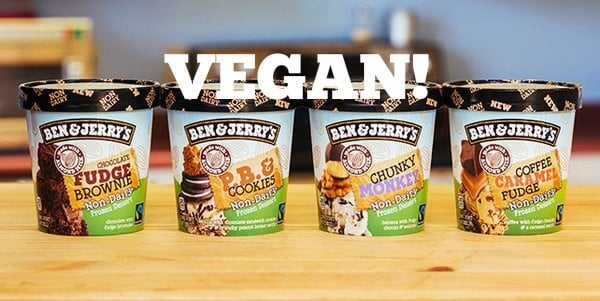 While our dream of having flavors called "Breast Milk Brittle" and "Baby Mama Milk Shake" never came to fruition, we did get people thinking about how bad cow's milk is for their health. In early 2016, following talks with PETA and requests from consumers, Ben & Jerry's launched four delicious vegan ice cream flavors.
5. We've Changed the Way the World Views Animals Used in Circuses
PETA has worked diligently to reveal that animals in circuses are caged, chained, whipped, beaten, and yanked by heavy, sharp, steel-tipped bullhooks behind the scenes prior to performing.
Following years of public outrage and dwindling attendance, Ringling Bros. and Barnum & Bailey Circus finally agreed to stop hauling elephants around the country for its performances. Places like Mexico; Peru; Beaconsfield, Québec; and many others have banned circuses that force animals to perform. And California and Rhode Island banned the use of bullhooks, a weapon commonly used to beat elephants in the circus.
6. PETA and k.d. lang Were Meat-Free Before Other Celebrities Were
When PETA launched our first vegetarian public service announcement with Grammy Award winner and Alberta "cattle country" native k.d. lang back in 1990, it was the TV spot heard 'round the world. Country music radio stations were in an uproar, Alberta's minister of agriculture nearly had an apoplectic fit, and lang's album that was out at the time went gold—which we like to think may have had a little something to do with the massive publicity over the ad.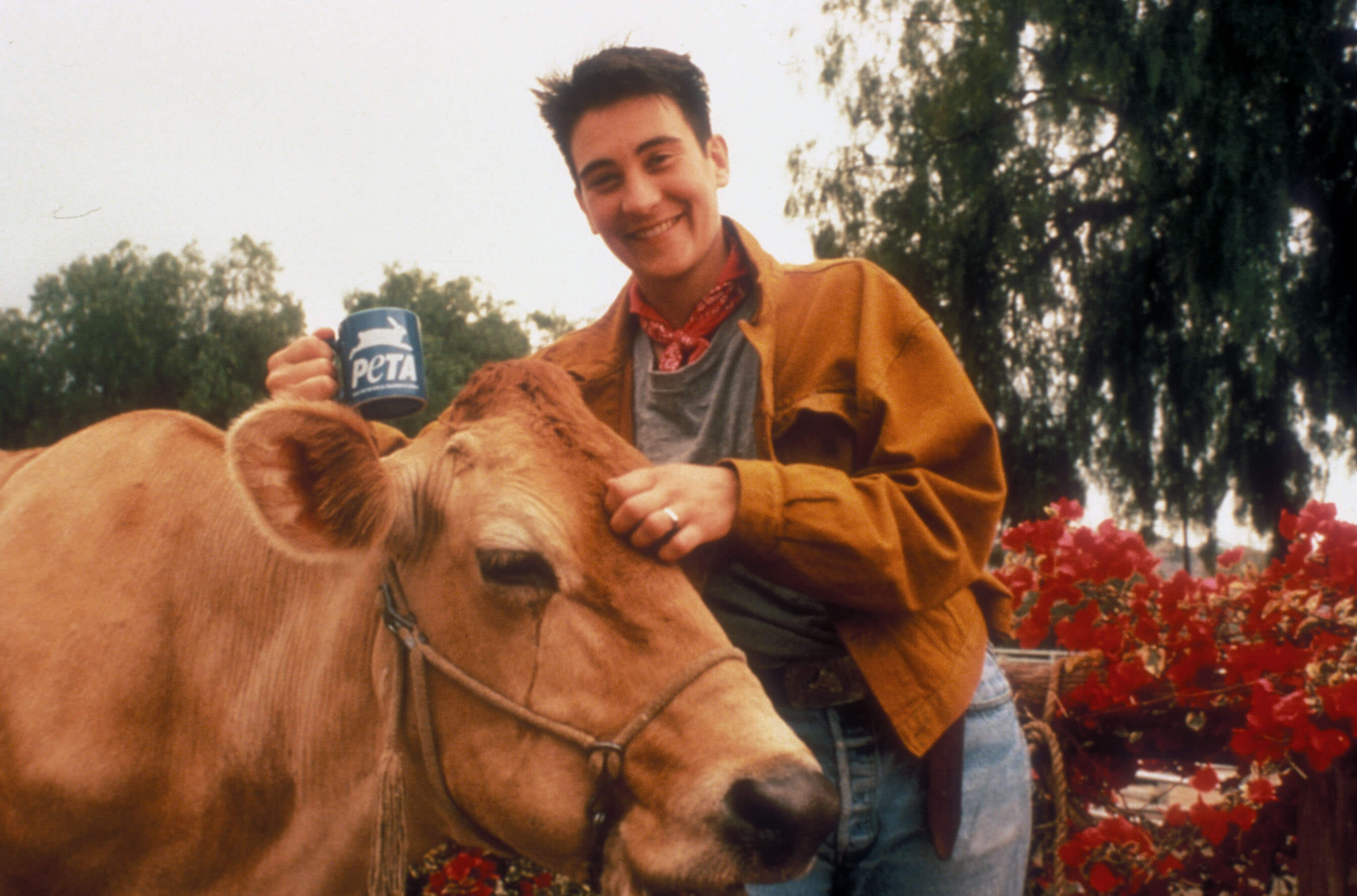 Twenty-six years later, international influencers agree with lang's message. Animal agriculture is killing the planet and harming our bodies. According to the United Nations, a global shift toward a vegan diet is vital if we are to combat the worst effects of climate change. And in 2015, the World Health Organization determined that consuming processed animal flesh causes cancer and labeled red meat as a probable carcinogen.
7. PETA Told the U.S. Military to Stop Waging War on Animals a Long Time Ago
In 1983, PETA persuaded a U.S. Department of Defense underground "wound lab" to shut down and permanently ban shooting dogs and cats in military wound laboratories.
In 2014, the U.S. military agreed to replace the use of animals in six different areas of medical training with modern human-patient simulators— a groundbreaking PETA victory more than three decades in the making. However, every year, thousands of pigs and goats are still mutilated and killed by the military for trauma training exercises. You can help us end the military's war on animals.
8. We Frightened the Fur Industry With Nudity
PETA launched our iconic "Rather Go Naked Than Wear Fur" campaign with the help of the popular rock band The Go-Go's in 1991 to raise awareness of the millions of animals who are trapped, drowned, beaten, and electrocuted for their fur.
Our risqué ads have turned heads ever since, fur sales have hit rock bottom, and over the years, numerous celebrities and activists have stripped down in solidarity. "I'd Rather Go Naked Than Wear Fur" is now a household phrase.
9. PETA Saved Hundreds of Pigeons
In 1992, PETA and hundreds of other activists stood up against the largest pigeon slaughter in the country in Hegins, Pennsylvania. The action landed PETA President Ingrid Newkirk and current PETA Senior Vice President of Communications Lisa Lange in jail for 12 days.
After years of protests, the Hegins pigeon shoot was ended permanently—proof that persistence pays off and can save lives.
10. We Alerted Jane Goodall to the Plight of Chimpanzees in Laboratories  
In 1986, PETA released eyewitness video footage taken at the SEMA laboratory (later known as BIOQUAL) that revealed abysmal conditions for chimpanzees. The video captured chimpanzees exhibiting signs of insanity, including self-mutilation and incessant rocking in dark, cramped cages. Jane Goodall was moved by the footage and supported PETA in closing SEMA and getting chimpanzees out of laboratories.
Twenty-five years after Goodall called for the closure of SEMA, BIOQUAL agreed to end its use of chimpanzees in experiments. In addition, following years of campaigns by PETA and other animal advocacy groups, the National Institutes of Health announced its decision to retire all federally owned chimpanzees from laboratories and make plans for them to spend the rest of their lives at reputable sanctuaries.
11. We've Decimated the Angora Industry
Angora wool, used in everything from sweaters to mittens to hats, comes from angora rabbits who have soft, thick coats. A PETA Asia eyewitness visited almost a dozen rabbit farms in China, the source of 90 percent of the world's angora, and found that rabbits screamed in pain and terror as workers ripped their fur out.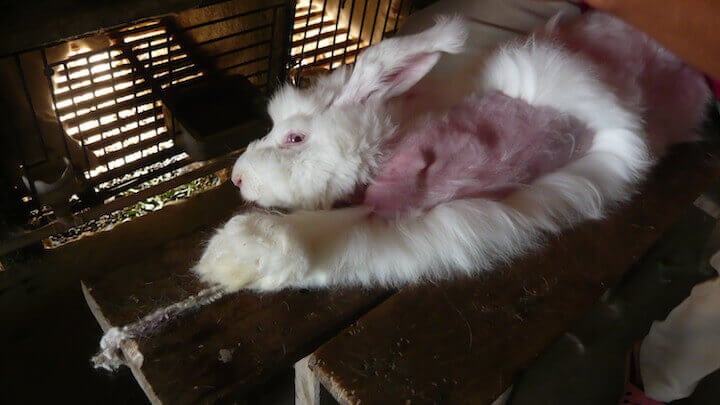 After PETA Asia released its shocking video evidence, people shared the video widely, vowed never to wear angora again, and contacted stores and designers in droves demanding that they stop using and selling the product. Now, more than 200 companies worldwide refuse to sell angora fur.
Get With the Times and Help Save Animals!
There have been too many victories to count over the years, but much work remains to be done in the movement to liberate animals everywhere. Choose to act now. Never be silent—and stand firm, even when your ideas go against the grain.