Across the U.S., lawmakers are banning fireplace poker–like weapons called "bullhooks," recognizing that their only purpose is to beat elephants into submission. Thanks to a bipartisan effort by the California State Legislature as well as the signature of Gov. Jerry Brown, California follows the cities of Los Angeles and Oakland and the state of Rhode Island in taking this major step toward ending cruelty to elephants.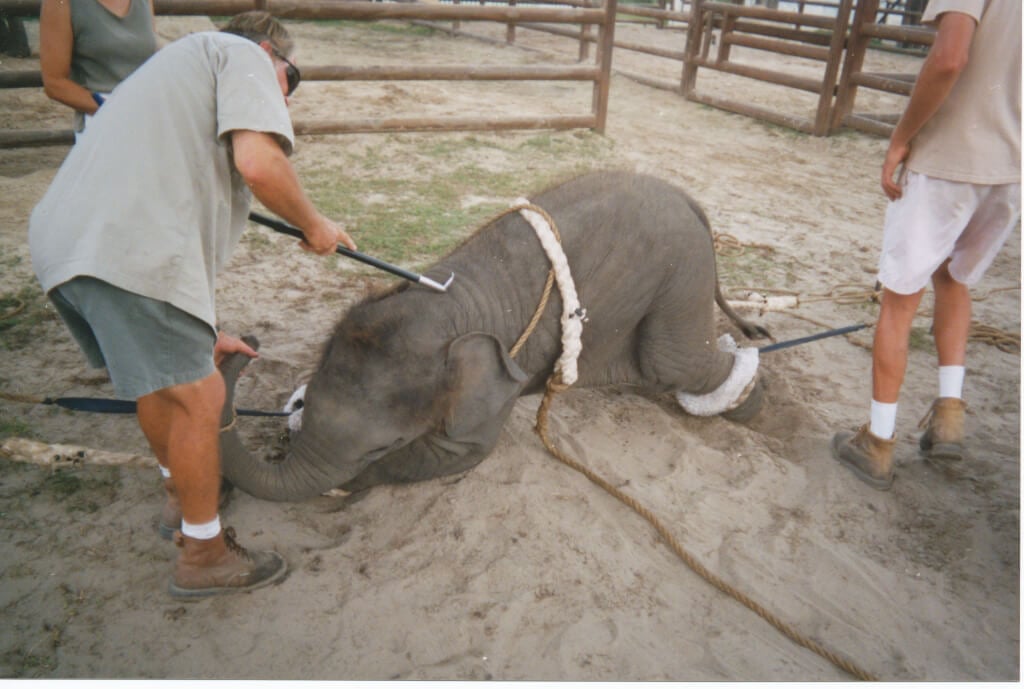 A bullhook is a long rod with a sharp metal hook at one end. It's one of the weapons used by circuses to beat elephants for so-called "training" in order to coerce them into performing tricks. As more cities and states across the country follow in the footsteps of California and Rhode Island, traveling circuses that use bullhooks to beat and intimidate elephants will be hard-pressed to find anywhere left to get away with abusing elephants for profit.
Gov. Brown has had two key animal-protection bills to sign this session: this one to protect elephants from bullhooks and one that is due to arrive on his desk to protect captive orcas from being bred for use in abusement parks. PETA is sending him a bouquet of flowers and some delicious vegan treats as a token of our thanks, and a demonstration is planned at the State Capitol on Tuesday at 1 p.m. in support of the orca bill.
What You Can Do
Avoid all circuses that use animals. Talk to friends and family members, particularly those with young children who might be especially inclined to go.
For other ways that you can help, check out "How YOU Can Help Stop Elephant Abuse."
To launch a campaign to get bullhooks banned in your county or city, contact the Action Team for free materials to get started.