Mexican President Enrique Peña Nieto has made it official! He signed into law a ban on using wild animals in circuses. And Guatemala City Mayor Álvaro Arzú recently announced  a similar ban on Facebook (cool!).
"[Animals used by circuses] are subjected to a brutal mistreatment, and we don't want to participate in this type of behavior. … I think most Guatemalans will understand."

—Guatemala City Mayor Álvaro Arzú
Animals who are exploited in the entertainment industry are starting to get some much-deserved attention:
Despite widespread public condemnation, Washington High School in Massillon, Ohio, will apparently continue to use live tiger cubs as school mascots. The school's booster club reportedly discarded the cub it most recently used at a sleazy roadside zoo called Stump Hill Farm. This outfit has a lengthy list of federal Animal Welfare Act violations, including a recent incident that resulted in the injury of a tiger cub, keeping animals in cramped and unsafe living conditions, and interfering with federal authorities. The PETA Foundation's Captive Animal Law Enforcement (CALE) Division has sent a letter to the school's booster club calling for an end to this cruel and dangerous program.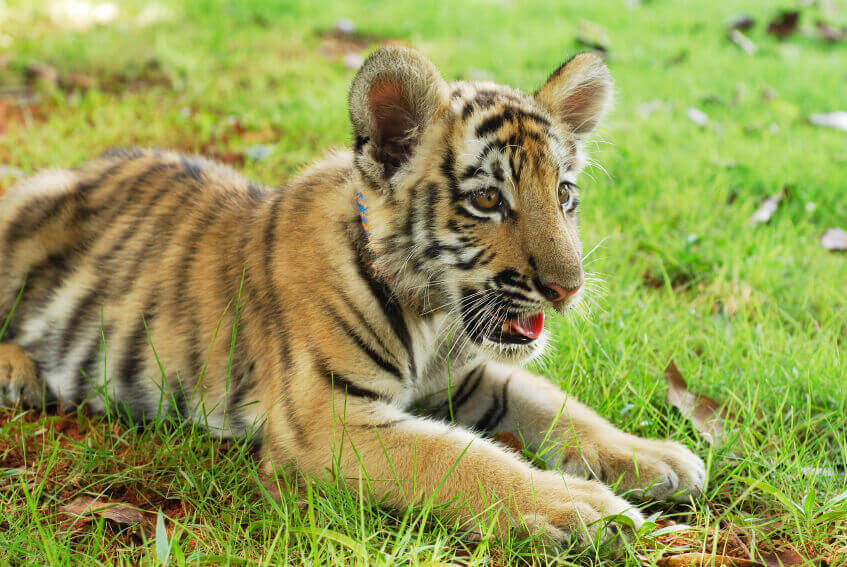 © iStock.com/pailoolom
The U.S. Department of Agriculture (USDA) and the U.S. Fish and Wildlife Service (FWS) also heard from CALE after two critically endangered cotton-top tamarins died at the Alexandria Zoological Park when an employee reportedly left three of the tiny monkeys out in the cold overnight. The tamarins' fate comes on the heels of the reported deaths of at least 28 other animals—including eight endangered lemurs, who died of smoke inhalation in a barn fire—at the notorious Hollywild Animal Park in Wellford, South Carolina, which CALE has also filed USDA and FWS complaints against.
Space Farms is a New Jersey roadside zoo that has routinely violated federal animal-protection laws, including failing to provide animals with proper veterinary care. At least 11 endangered lemurs died at the facility since 2005. (Six males died from fighting, one female died giving birth, and another died reportedly from "rough sex.") Yet the sleazy roadside zoo applied to renew its permit with the FWS, which would authorize it to breed, buy, and sell endangered leopards and ring-tailed lemurs. CALE sent the FWS formal complaints detailing why the facility's application should be soundly rejected.
The ARTS after-school program in Tallahassee, Florida, participated in a field trip during which an elephant used by Ringling Bros. and Barnum & Bailey Circus "painted" for children. We let the program's director know that more and more young people are learning how Ringling takes young elephants away from their mothers, ties them down, and terrorizes them into submission and asked the group not to partner with the circus again. The director gets an A+ for requesting TeachKind materials!