Once upon a time, Congress came up with the good idea (strange, but true) to create an interagency committee to encourage and validate modern, animal-friendly testing methods for use by governmental agencies. Unfortunately, the committee, known by its acronym ICCVAM, or the Interagency Coordinating Committee on the Validation of Alternative Methods, has been doing just the opposite—blocking scientifically sound and humane non-animal testing methods. For example, ICCVAM has done the following:
Actively campaigned to prohibit the U.S. from adopting the Globally Harmonized System of labeling, which would allow the use of non-animal methods to assess skin irritation
Insisted on the use of rabbits for testing chemical effects on eyes
Failed to review any of the non-animal methods used by the Environmental Protection Agency for its Endocrine Disruptor Screening Program
Actively excluded experts in non-animal testing methods from its advisory committee
The ickiest thing about ICCVAM is its leader, Dr. William Stokes, who has pushed all of this unscientific and animal-unfriendly tomfoolery under his watch.
PETA is calling on Linda Birnbaum, director of the National Institute of Environmental Health Sciences, the agency that oversees ICCVAM, to fire Dr. Stokes and replace him with someone who will actually VAM (validate alternative methods). You can help by e-mailing Dr. Birnbaum and seconding our concern.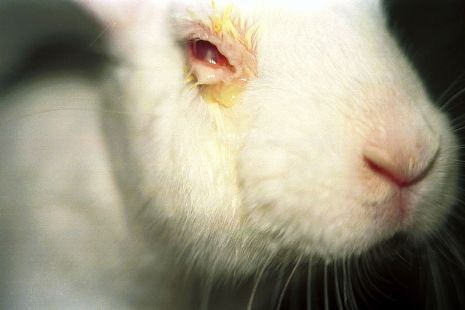 Written by Philip Douglas