National Hispanic Heritage Month is September 15 through October 15 in the U.S. To honor the powerful and important contributions of Latines to PETA's vital work for animals, we're naming celebrities who are smashing speciesism and making the world a better place for everyone.
This National Hispanic Heritage Month, PETA Recognizes 30 Latine Celebs Who Challenge Speciesism Head-On by Advocating for Animals
1. Aislinn Derbez
This meat-shunning actor—known for starring in Easy, La Casa de las Flores, and De Viaje con los Derbez—was featured in a striking PETA Latino ad encouraging guardians to spay or neuter their animal companions. The campaign artwork, which she personally unveiled at a PETA Latino event at the famous Olvera Street in Los Angeles, featured a stunning pair of wings painted by Derbez herself!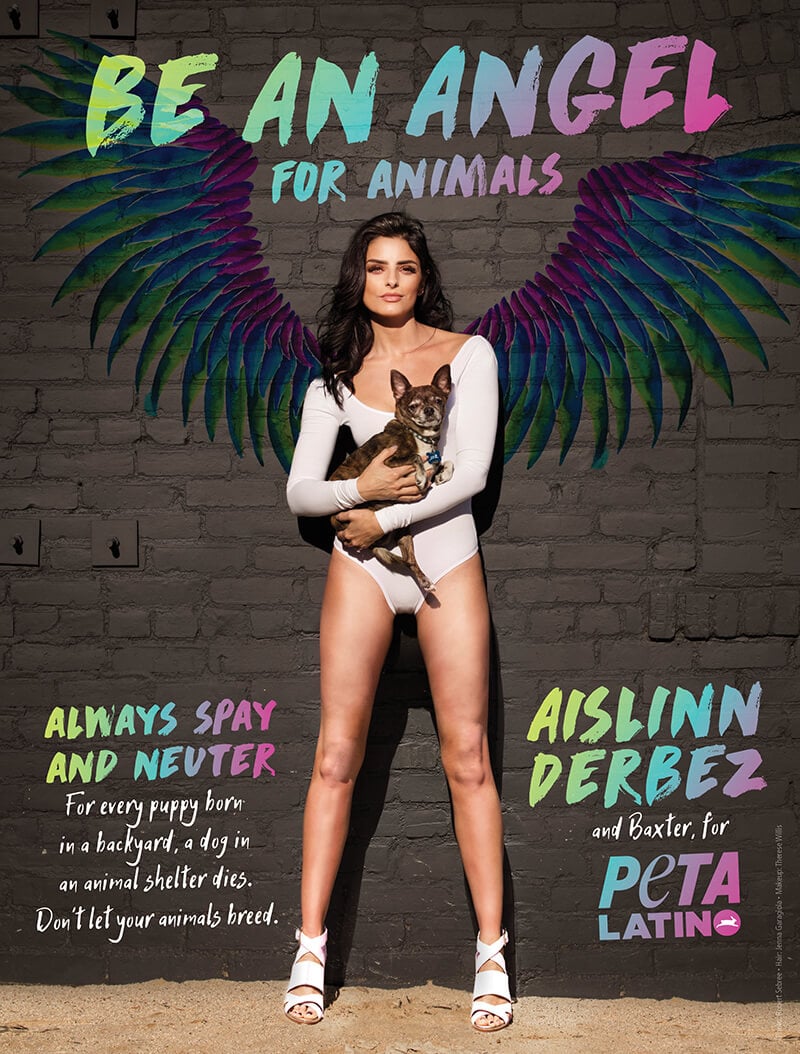 2. Alicia Machado
Venezuelan model Alicia Machado rose to stardom as Miss Universe 1996. Now based in Miami, she has since honed her advocacy for animals by partnering with PETA and PETA Latino to appear in a body-positive "naked" ad proclaiming herself "proud to be me and fur-free."
But that's not all. Machado has also starred in a campaign calling on her fans to have their animal companions spayed or neutered and has passionately advocated for the transfer of the long-suffering orca Lolita to a seaside sanctuary.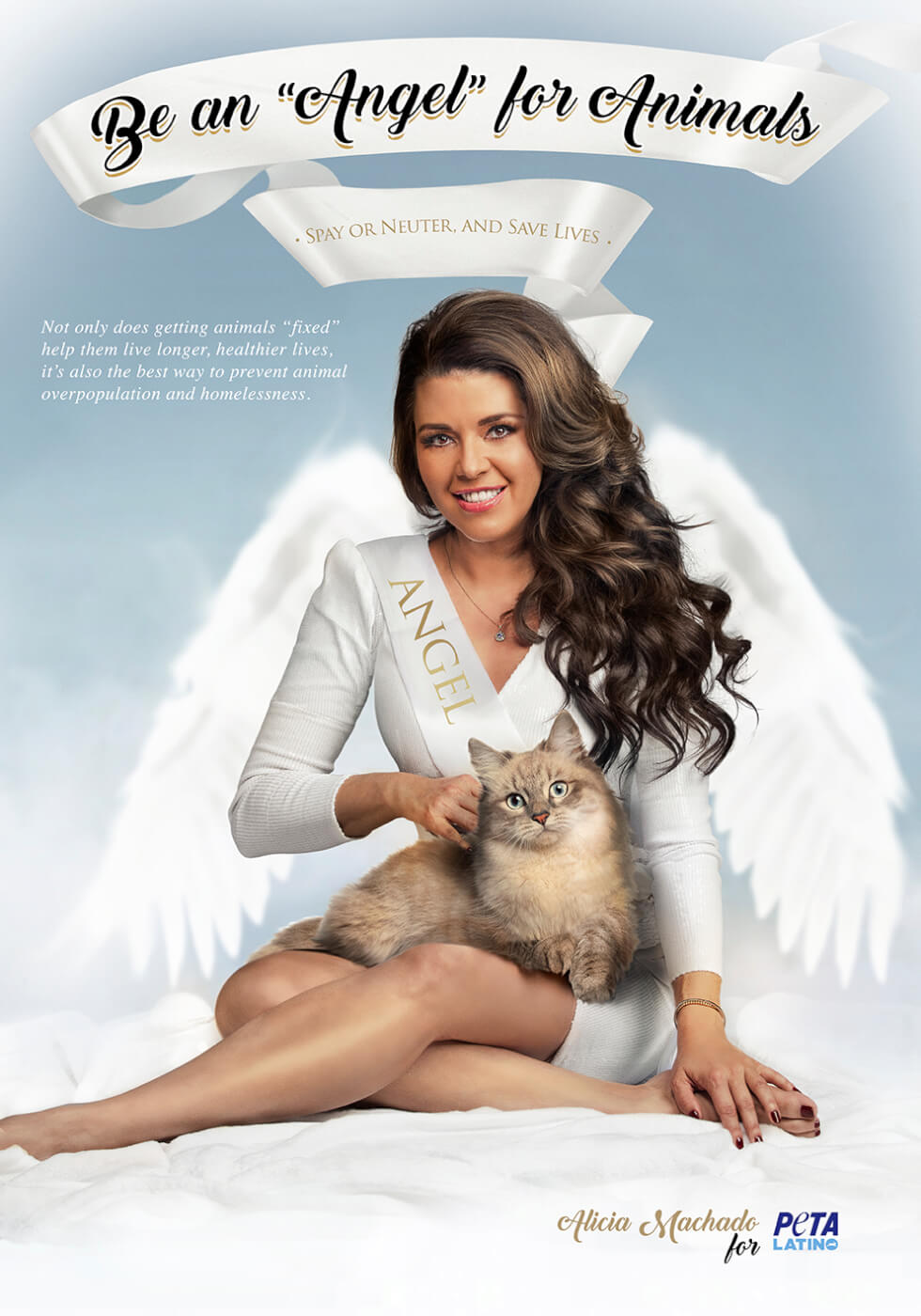 3. Ana María Polo
Straight-talking TV judge Polo throws the book at animal abusers by making sure everyone knows that it's never OK to force cats or dogs to live outside in all weather extremes. She's also called on the Miami Seaquarium to release Lolita from a life sentence in the smallest orca tank in the world.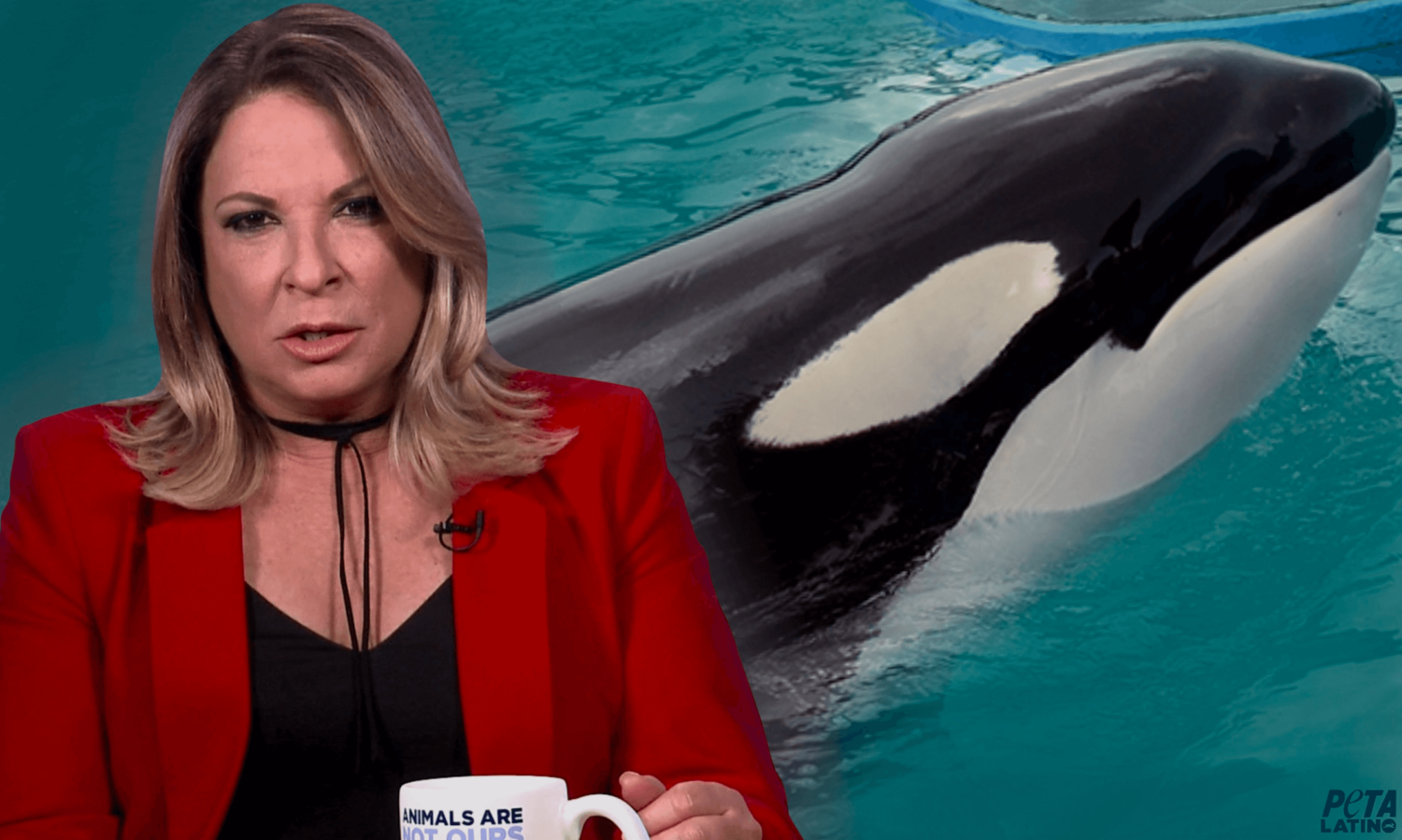 4. Camila Cabello
Singer-songwriter Camila Cabello is a role model to millions of fans around the world. She used her platform as a former member of the band Fifth Harmony to advocate for animals, once starring in a PETA video asking folks to adopt animal companions and have them spayed or neutered.
5. Bella Thorne
This Cuban American singer and actor threw some serious shade on SeaWorld in a stunning PETA ad. Check it out:
6. Lauren Jauregui
Singer-songwriter Lauren Jauregui offers her fans simple tips on combatting speciesism, like letting dogs live inside with the rest of the family, avoiding circuses that exploit animals, and never buying clothes or accessories made of or trimmed with fur.
7. Chris Pérez
This Mexican American guitar player—presently based in San Antonio—is known as a former member of Selena y Los Dinos and as the widower of the band's legendary frontwoman, tejana singer Selena Quintanilla. He stands up for dogs and encourages his fans to adopt, not buy, them.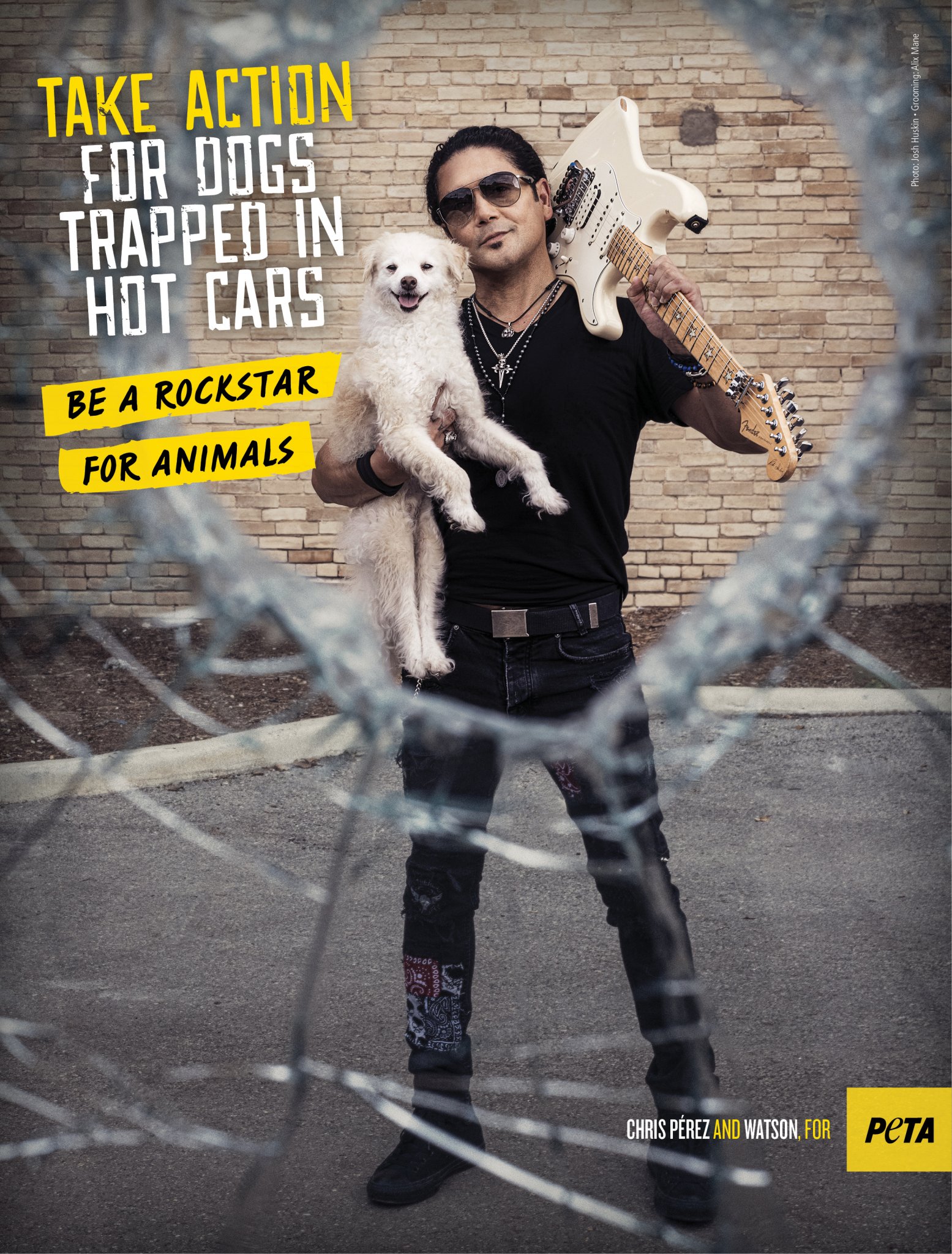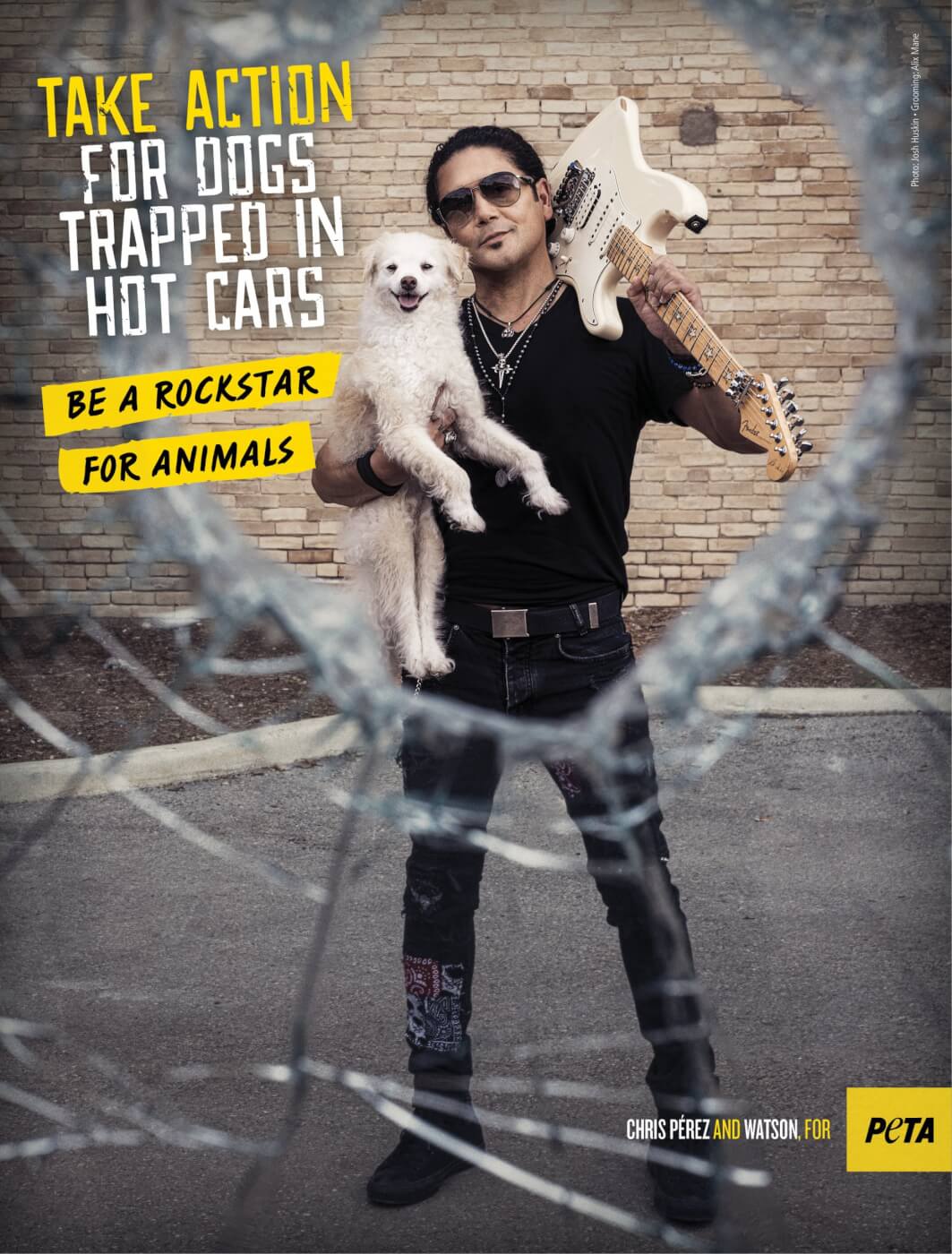 8. Christian Serratos
The vegan star of The Walking Dead and Selena: The Series would rather go naked than wear fur. She even braved a blizzard to promote her anti-fur campaign.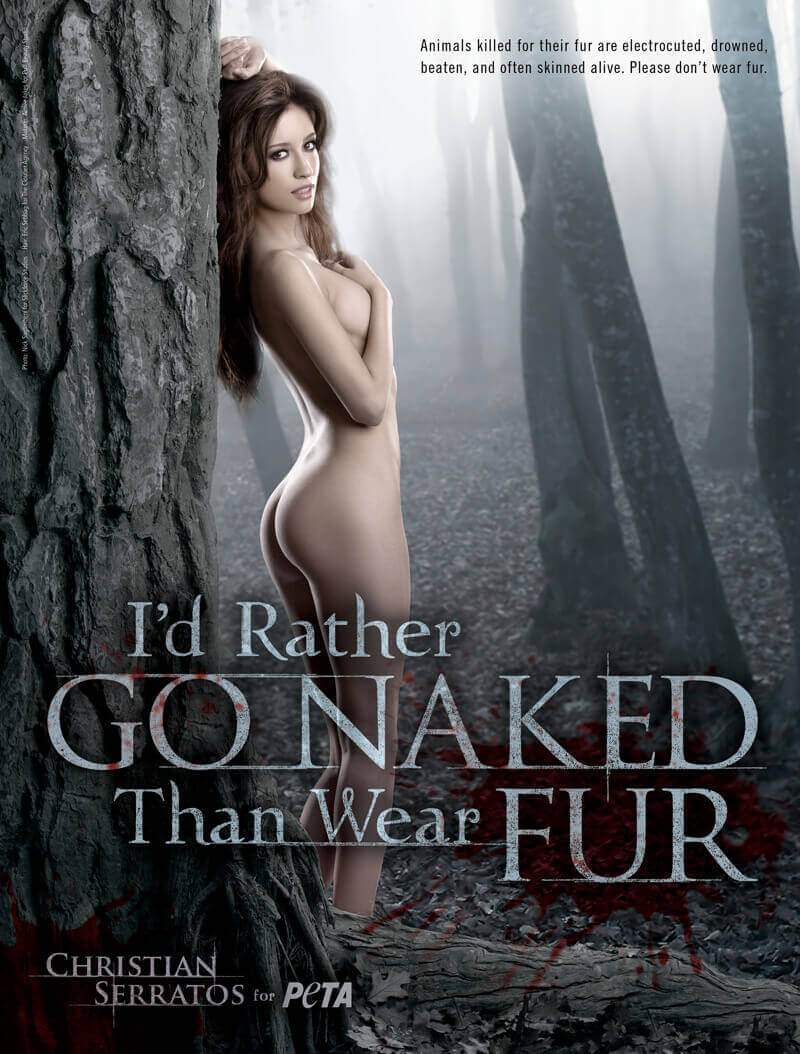 9. Clarissa Molina
Univision TV host Clarissa Molina has joined PETA Latino to remind guardians of the importance of having an emergency plan in place to keep their entire family—including animals—safe during natural disasters.
10. Constance Marie
Actor Constance Marie—star of George Lopez and Switched at Birth—decided to ditch meat in the '90s, after an eye-opening experience while shooting the movie Selena had her holding a chicken for long periods of time on set. She realized that chickens are sensitive animals with their own interests and a strong will to live and could no longer justify eating them.
She has also advocated for orcas trapped at SeaWorld and asked her fans to have their dogs and cats spayed or neutered.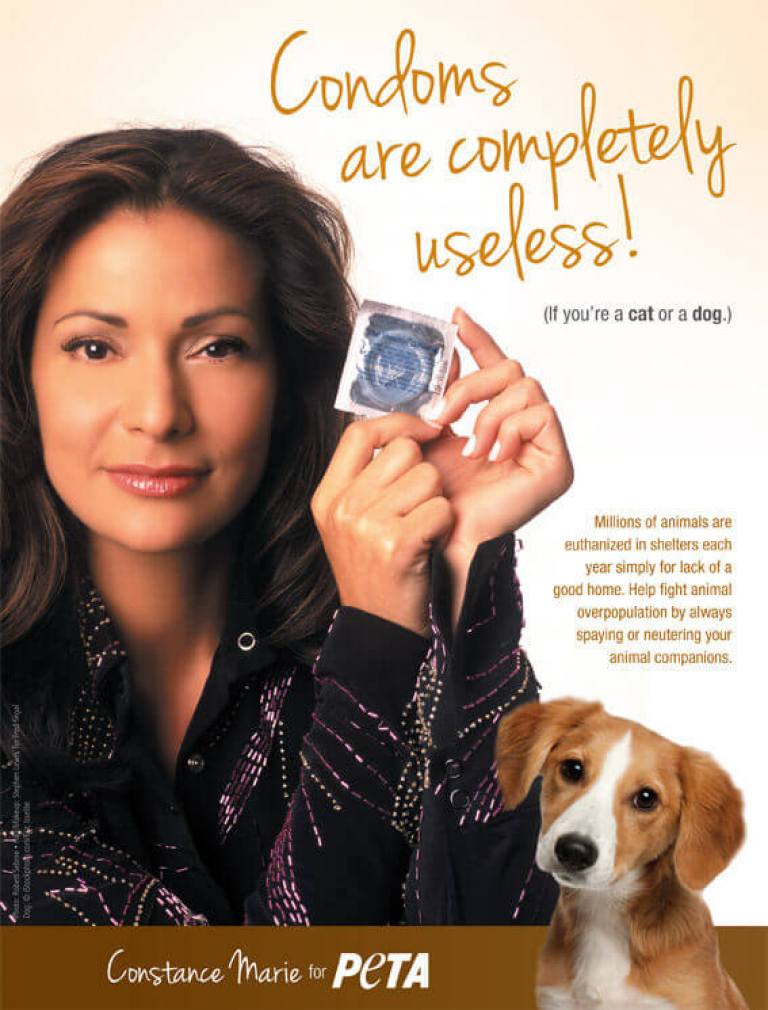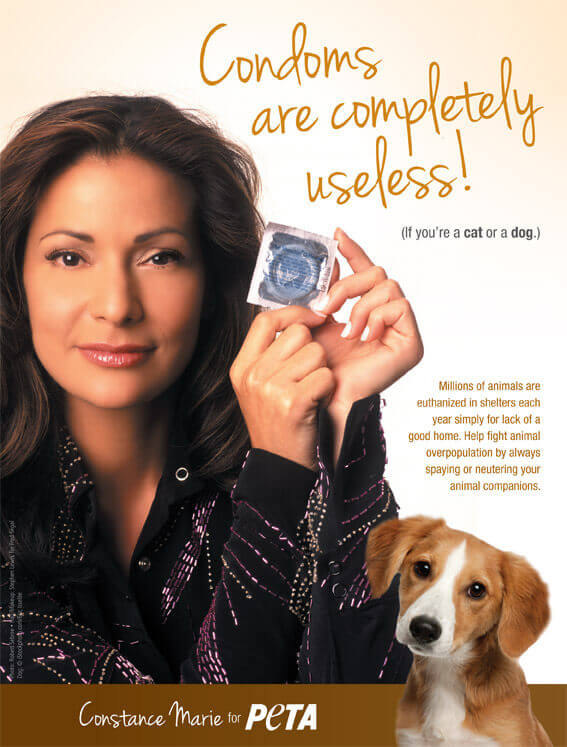 11. Daniel Suárez
Daniel Suárez is the first Mexican-born professional driver to win a national NASCAR Xfinity Series Championship. He's also dedicated to helping animals. He races to the rescue of dogs in hot cars and gently releases mice visitors outdoors.
12. Daniella Monet
These days, former Nickelodeon star Daniella Monet is an influencer and a vegan mama of two. She encourages kids to say no to dissection at school and to keep fish and other animals off their plates.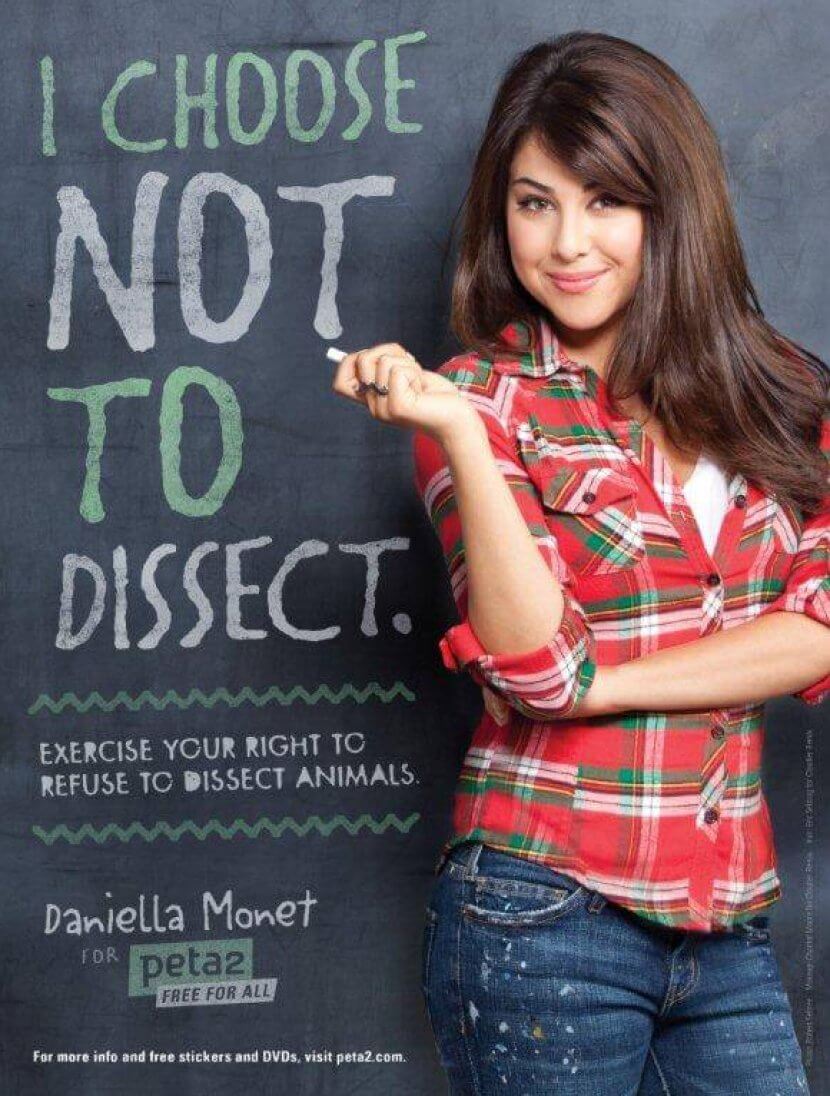 13. Edward James Olmos
This Chicano icon is a Hollywood legend and a native of East Los Angeles who's also vegan! He calls on his fans to treat their animal companions like members of the family and keep them safe from fireworks.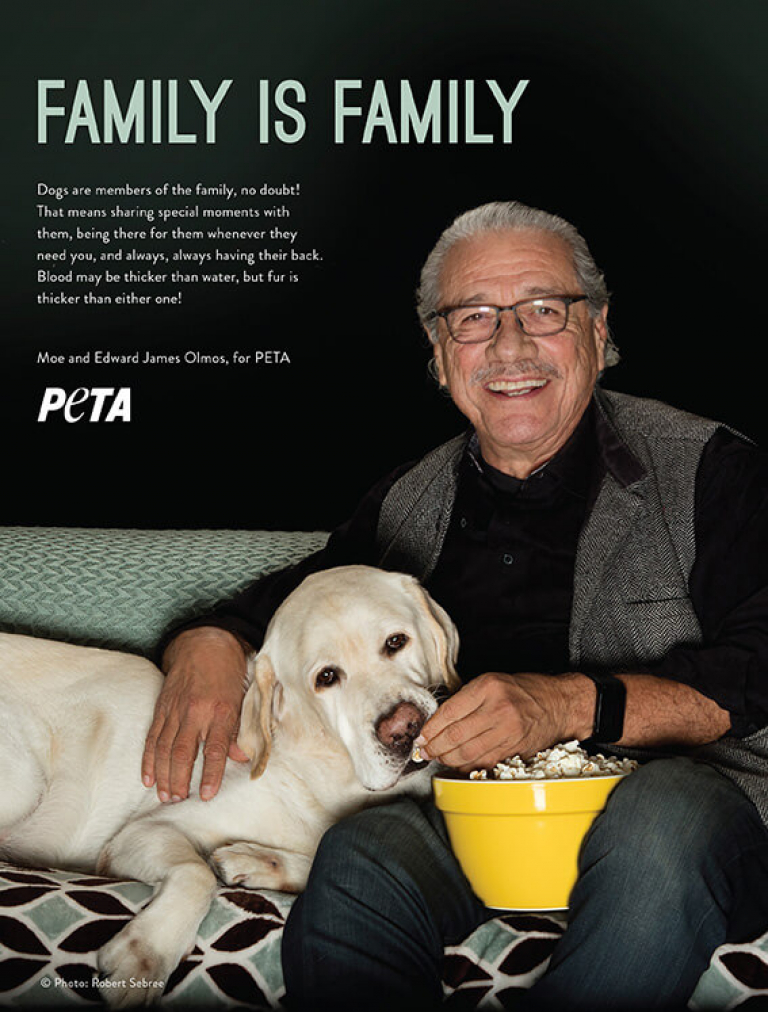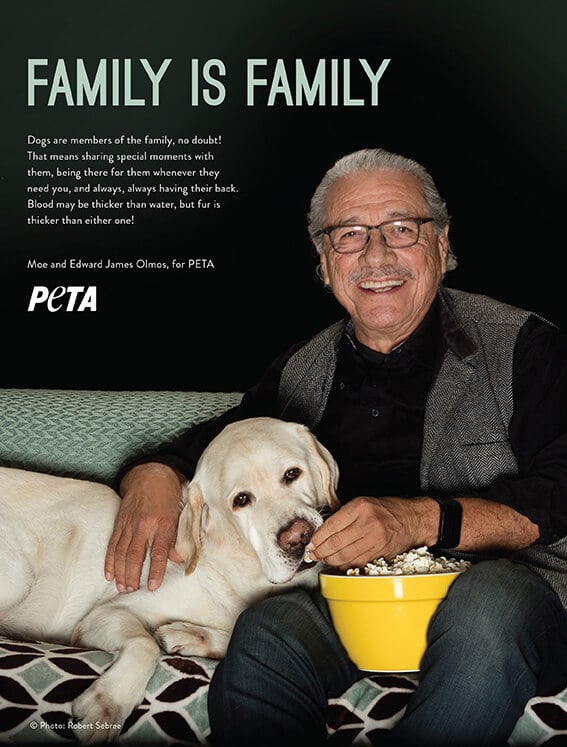 14. George Lopez
George Lopez is a well-known comedian and actor from Los Angeles. This Dodgers fan is also a big fan of adopted dogs! That's why he's called on his fellow Angelenos to have their dogs and cats spayed or neutered.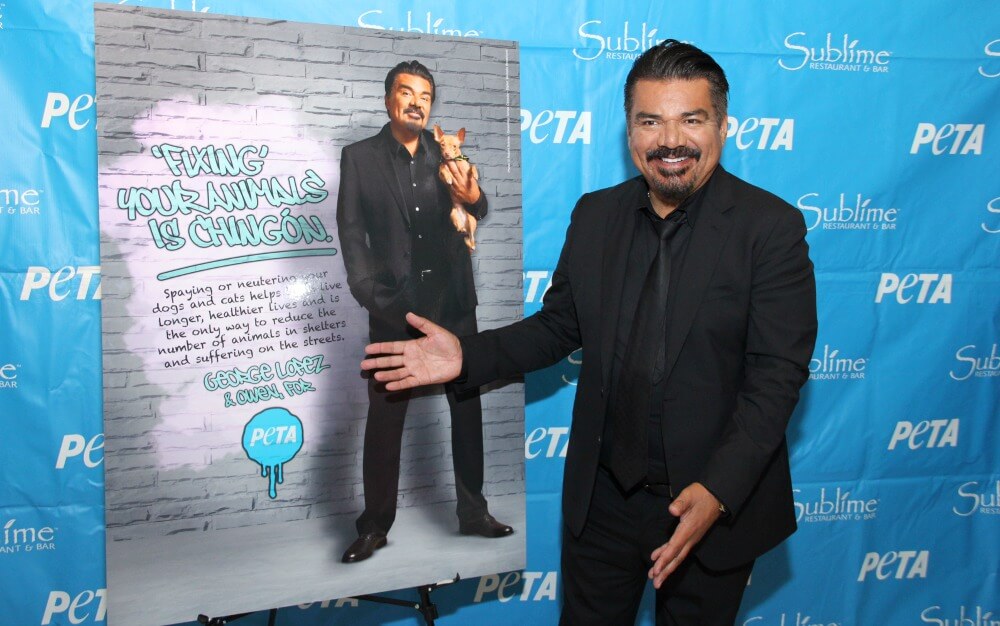 15. and 16. Jesse & Joy Huerta
Mexican American singer-songwriter duo Jesse & Joy are wonderful friends of PETA (and played at our 2020 40th anniversary virtual celebration) as well as reliable champions for animals. They have starred in multiple PETA Latino campaigns calling on fans to adopt animals and have them spayed or neutered, keep animal companions safe during natural disasters, and ditch fur.
17. Juan Pablo Di Pace
This Argentine actor and LGBTQIA+ heartthrob won the 2019 PETA Libby Award Brightest On-Screen Star for Animals. He once played Jesus and is, thankfully, also a savior for other species—he has called on his Fuller House fans to stay away from circuses that exploit animals.
18. Julio Torres
Julio Torres is a comedian, an actor, and an activist who hilariously incorporates his experiences as a vegan into his standup routines. The Salvadoran comic was featured as one of PETA's Most Beautiful Vegan celebs of 2021.
19. Kate Del Castillo
Kate Del Castillo, the star of La Reina del Sur, Ingobernable, and The 33, is a member of PETA's honorary board of directors. The actor and activist has taken part in many PETA and PETA Latino campaigns, including these.
20. Marco Antonio Regil
Marco Antonio Regil is a Mexican American TV host known as the face of popular game shows, including 100 Latinos Dijeron and Minuto Para Ganar.
Regil is vegan and the very first celebrity supporter of PETA Latino. He even helped us conceptualize, develop, and launch the program in its earliest days—just one of many reasons he was the recipient of PETA's 2015 Humanitarian Award. He has starred in multiple videos calling on his fans to go vegan and also helped PETA garner media attention at a spay-a-thon event in Cancún, Mexico.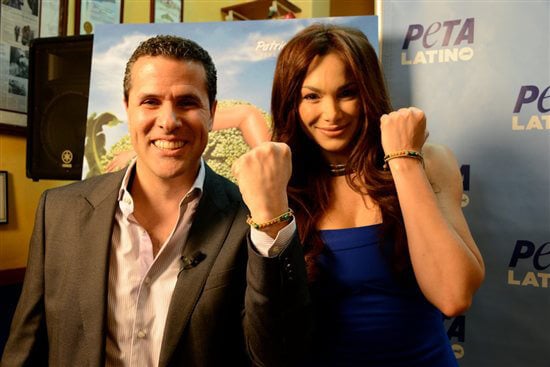 21. María Celeste Arrarás
In addition to being a news anchor on CNN en Español, Maria Celeste Arraras is a staunch longtime supporter of PETA and PETA Latino. She has spoken out against bullfights and circuses that exploit animals and was the winner of PETA's 2001 Humanitarian Award.
22. Nicholas Gonzalez
This Texas-born Mexican American actor shares his home with two adorable adopted dogs. He is anti-fur and joined with PETA to encourage people to treat their dogs like their best friends.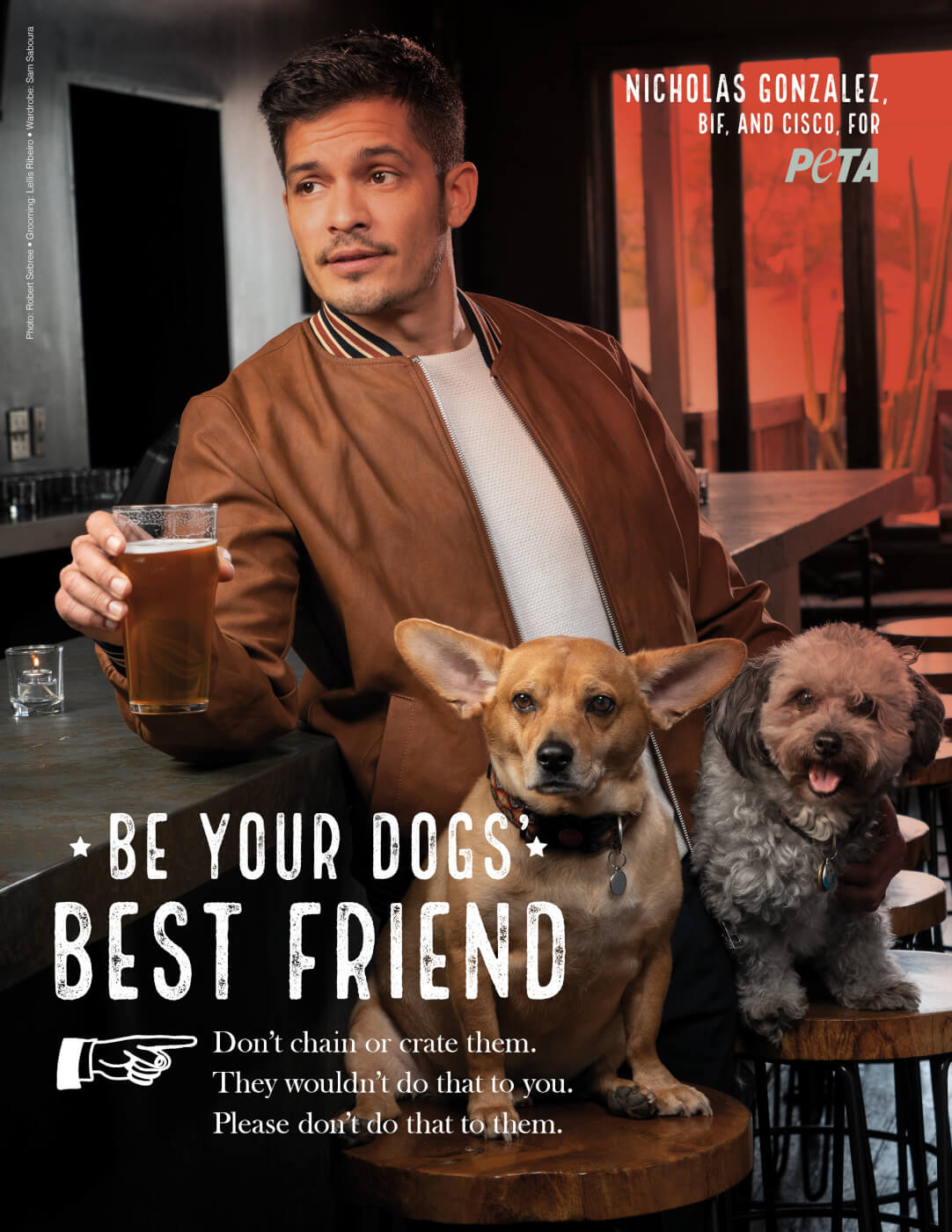 23. Patricia De León
Actor, reality star, and Miss Panama 1995 Patricia De León helped launch PETA Latino and has starred in campaigns urging fans to go veg, boycott bullfights, and be kind to animals. She even has her own line of cruelty-free lipstick.
24. Paulina Rubio
Legendary Mexican singer Paulina Rubio has a history of defending animals, asking her fans never to leave dogs in hot cars or give animals as holiday gifts.
25. Carmen Carrera
Model and actor Carmen Carrera is known for fearlessly using her platform to raise awareness of transgender and LGBTQIA+ issues. And making a bold statement of another sort, she bared all to draw attention to the suffering endured by animals who are caged and killed for their fur—and to encourage her followers to transform their wardrobes by going fur-free.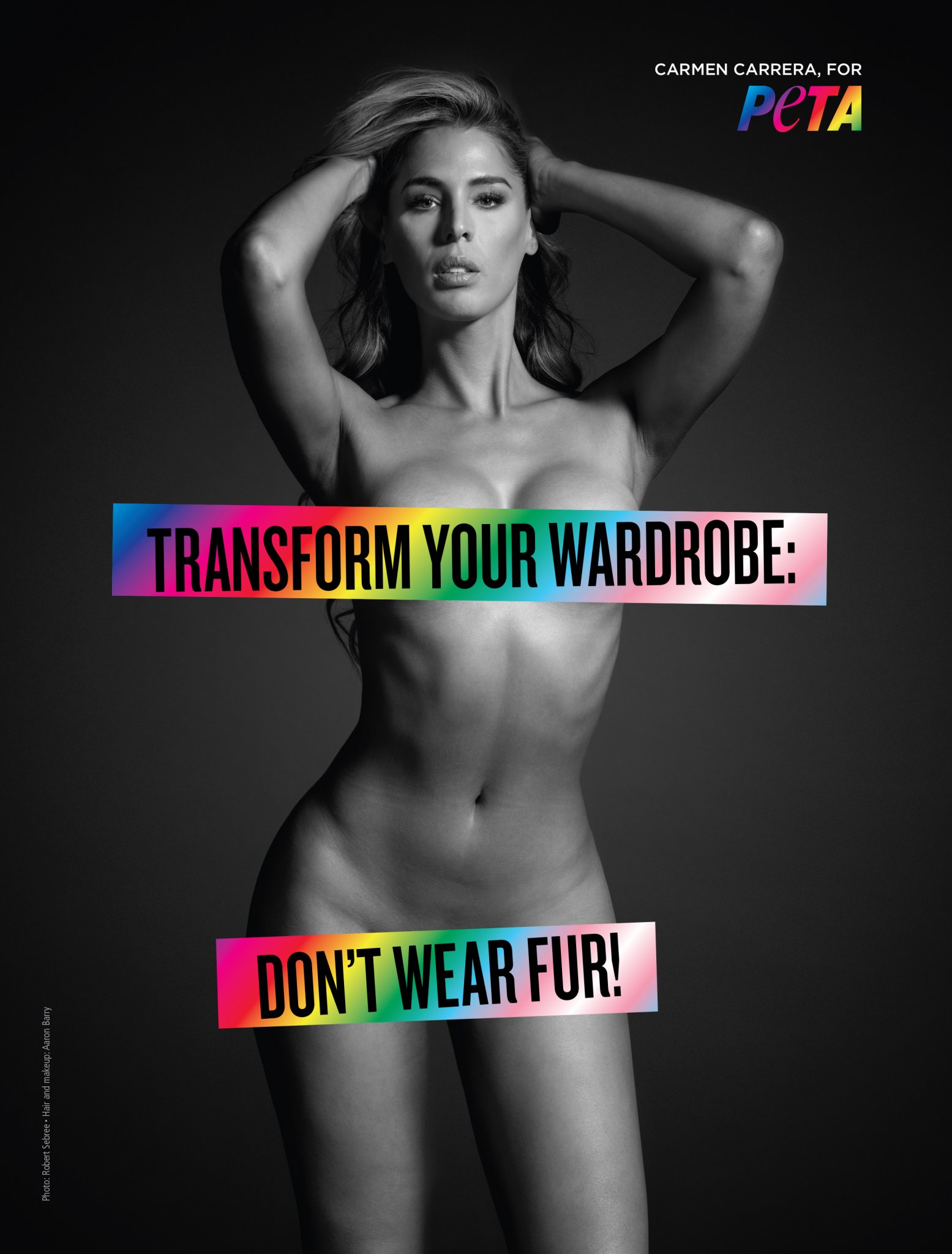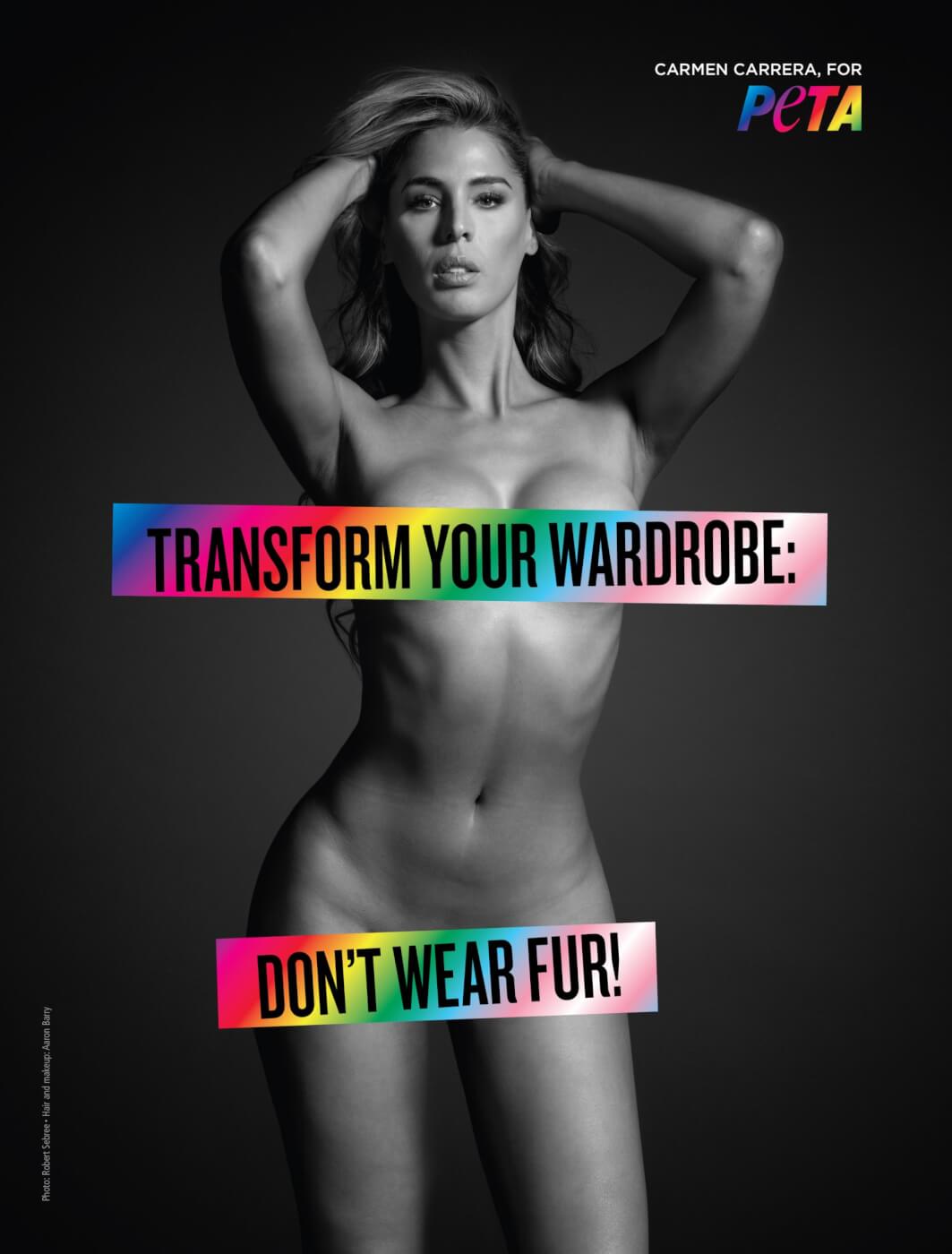 26. Ricky Martin
Featured in the latest season of the docuseries Behind the Music now streaming on Paramount+, Ricky Martin is an internationally known popstar and gay icon. He's spoken publicly about being veg.
27. Roselyn Sánchez
Roselyn Sánchez was the first Latina celeb to take part in PETA's iconic "rather go naked than wear fur" campaign.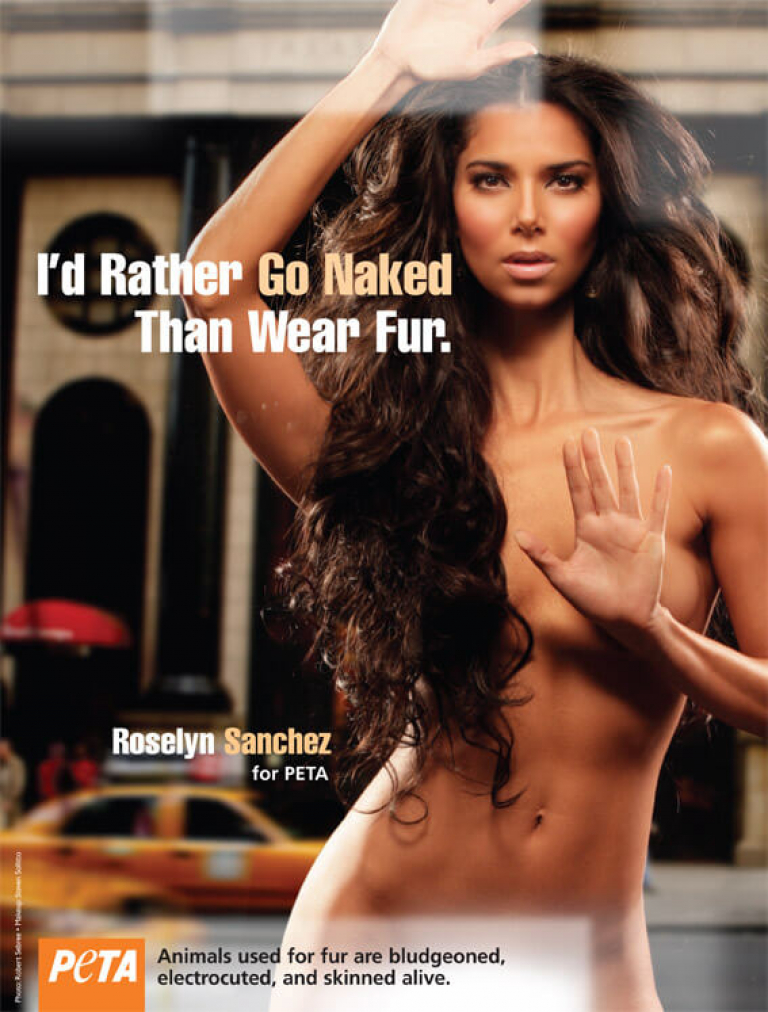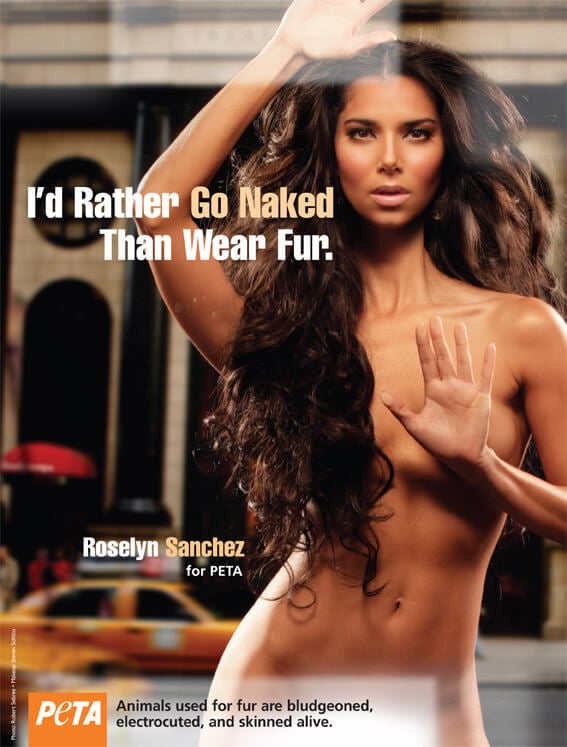 28. Sie7e
Based in Puerto Rico, vegan singer-songwriter Sie7e is all about good vibes for humans and other animals.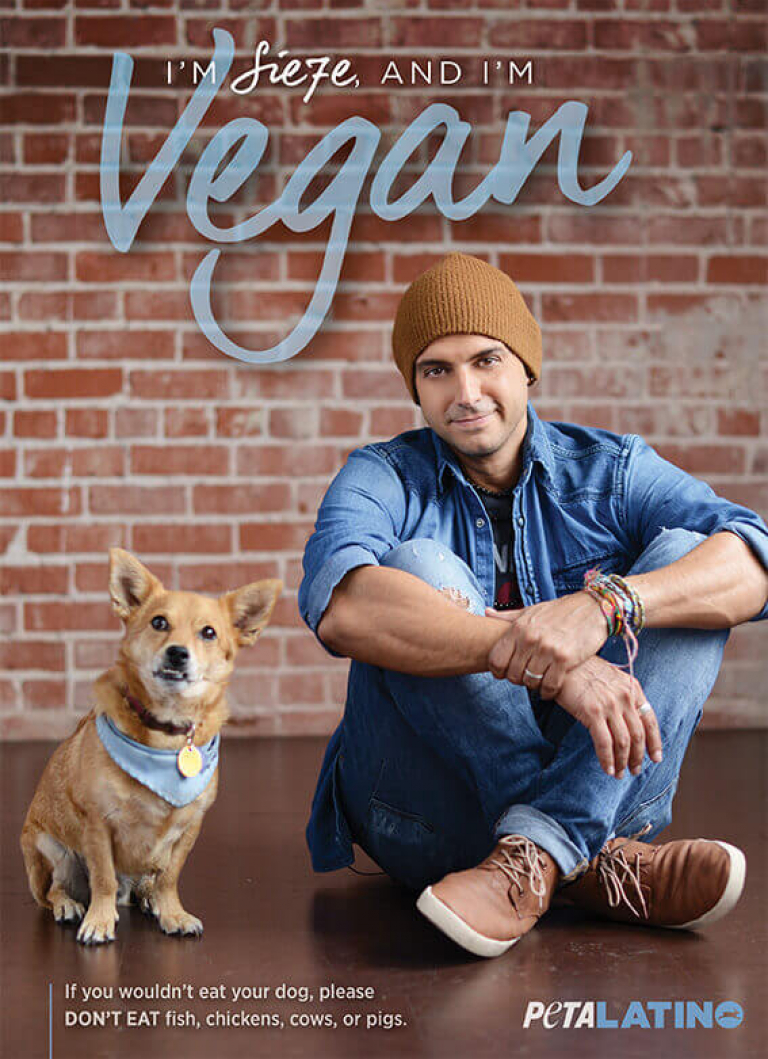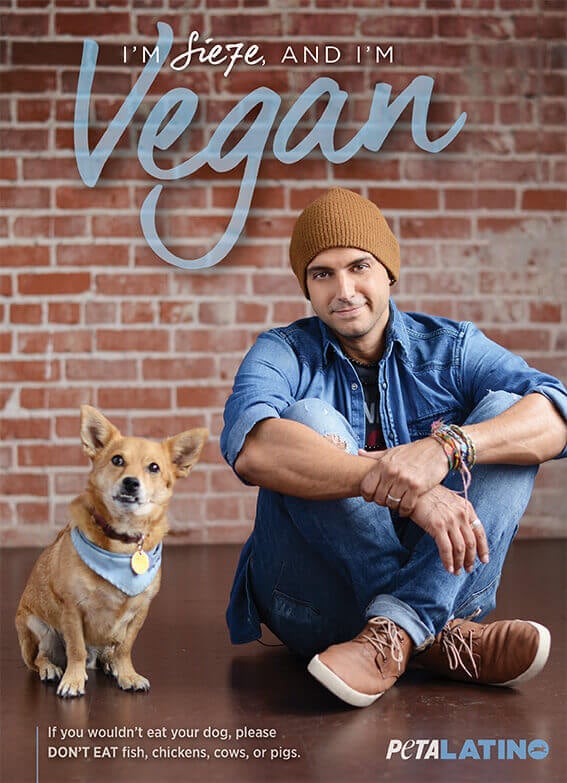 29. Sofía Sisniega
This Mexican American actor who stars in the hit shows Club de Cuervos, La Casa de las Flores, and Aquí en la Tierra is 100% committed to ending animal exploitation. Sisniega has also starred in multiple PETA campaigns, including ads asking consumers to use cruelty-free makeup and personal-care products, calling on people to go vegan, and asking fans not to wear wool.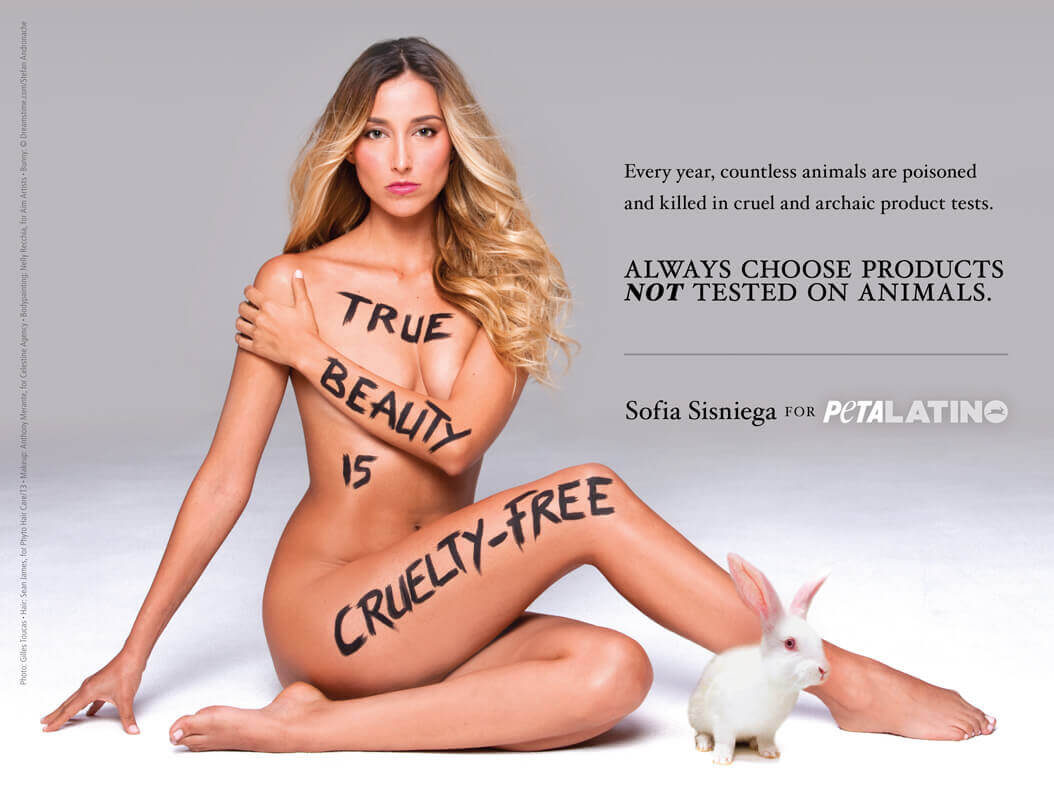 In addition, she's led several PETA Latino protests in Mexico City, such as one asking Forever 21 to drop wool and another giving away vegan holiday roasts for Nochebuena.
30. Stephanie Sigman
Bond girl and star of Narcos and S.W.A.T. Stephanie Sigman is an angel for animals who promotes responsible dog adoption.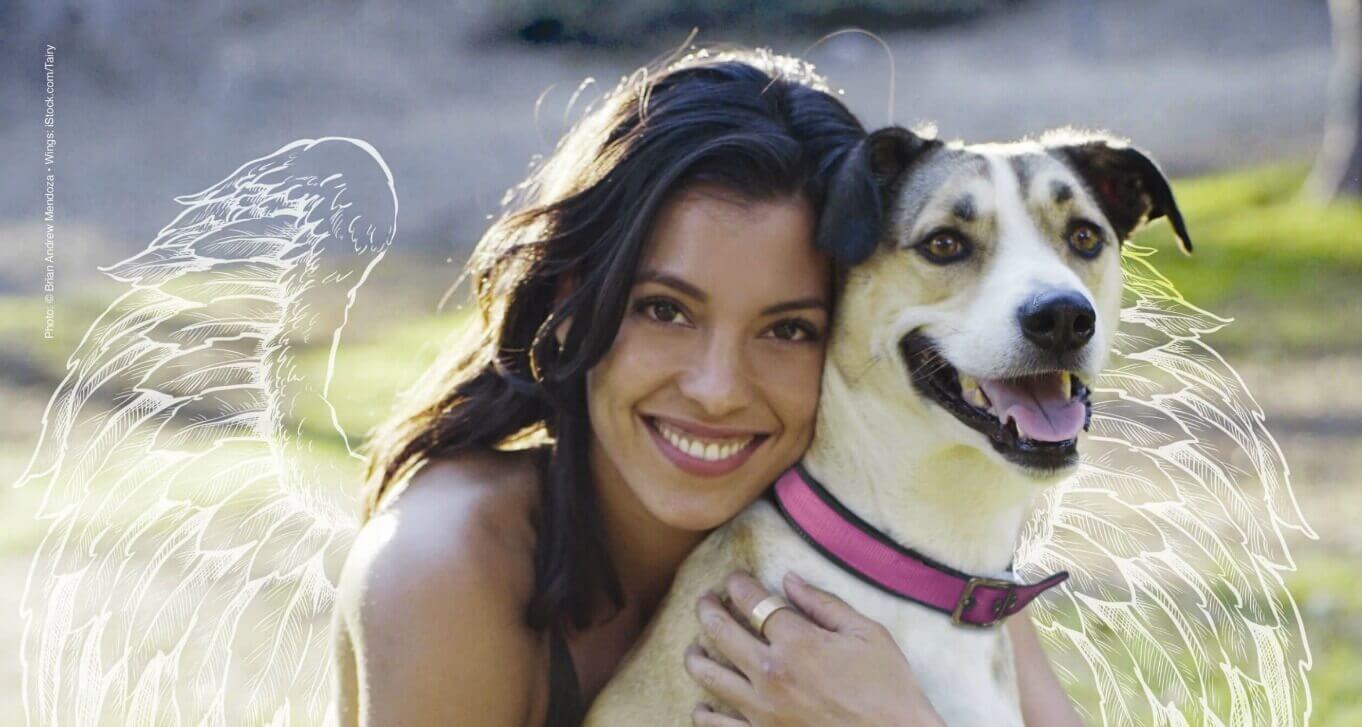 ---
Honor the Contributions of Latines This National Hispanic Heritage Month and All Year Round
When it comes to the huge contributions of the Latine community to the animal rights movement, this post only scratches the surface! If you learned something new about one of your favorite stars, be sure to share this page with your friends, family members, and social media followers. Encourage them to discover all the ways they can speak up for animals any day of the year.
Want to Do More?
Order a Free Vegan Starter Kit Now