Mexican-born actor and devoted animal advocate Kate del Castillo, also recognized as one of the most influential and beautiful women by People en Español magazine, joins PETA Latino to expose the unnatural conditions and untimely deaths of animals under SeaWorld's care.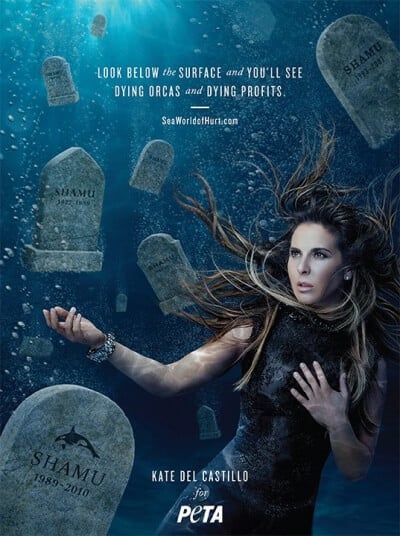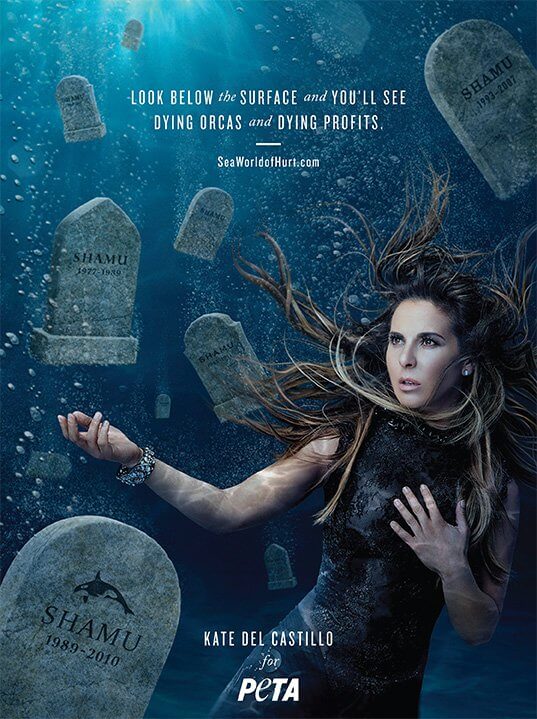 Photo: © Mike Ruiz
In her exclusive interview with PETA Latino, Kate takes you behind the scenes with never-before-seen video footage of animals at SeaWorld. Everything about orcas' lives at SeaWorld is artificial—from the unnatural way that they're bred to the small tanks they're confined to for their entire lives. Held captive at SeaWorld, orcas endure stress, boredom, and depression. In the wild, orcas live in large social groups, spending their lives with their families and pods. They're intelligent animals who swim up to 100 miles a day, but at SeaWorld, they're forced to swim in circles inside small tanks filled with chemically treated water.
In her touching video, Kate explains that "37 orcas have died and none of them for natural reasons, which is devastating."
Please join Kate, because as she says, "we need to be the voice for animals." Pledge never to buy tickets to SeaWorld or any other park that uses animals.