Actor Juan Pablo Di Pace has appeared in Netflix originals, other TV shows, movies, and musical theater, and he's also a fierce animal advocate. Now, the successful entertainer has joined forces with PETA for an ad and exclusive video informing his fans about the abuse that occurs behind the scenes in animal circuses.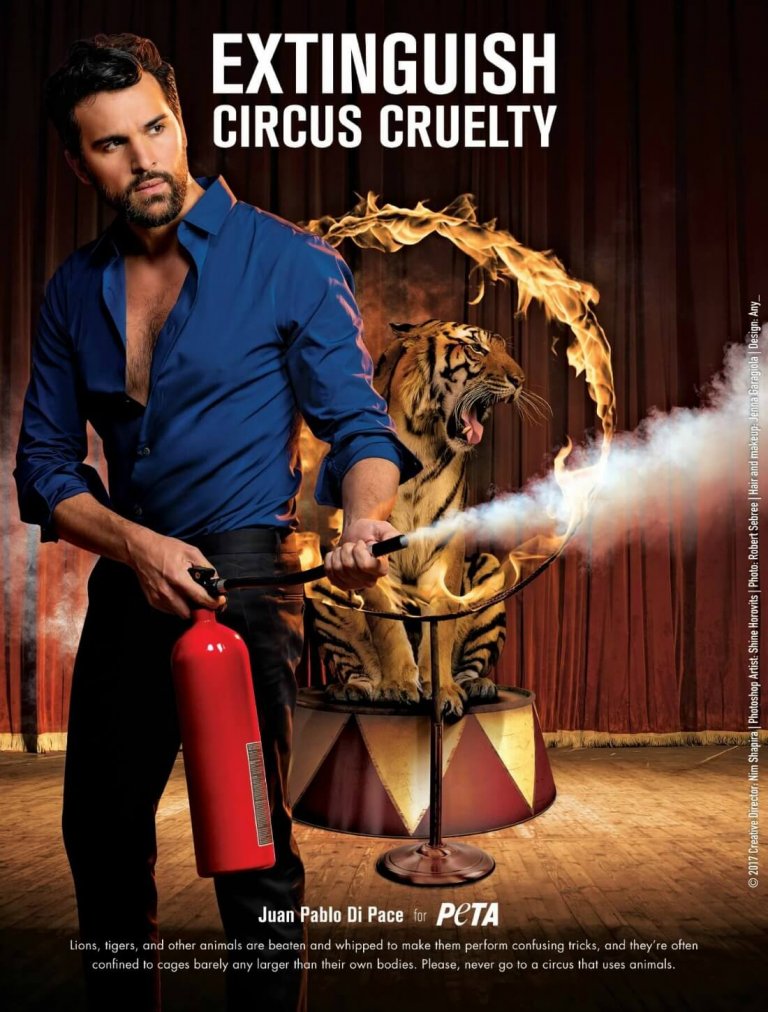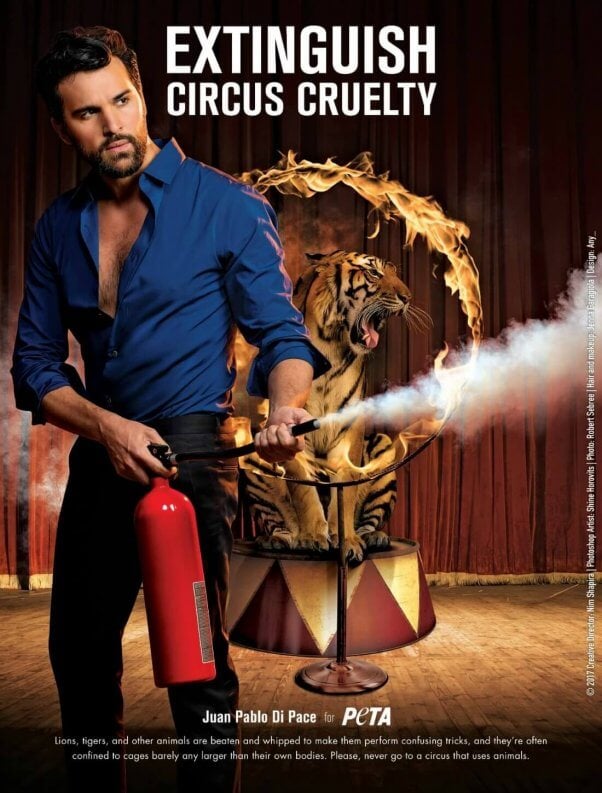 The Fuller House star wants his fans to know that unlike clowns and acrobats, animals don't choose to perform in circuses—they're forced to do so through beatings and intimidation. "What we see in the circus is just a fraction of what these poor animals have to go through," he says.
Bears, elephants, tigers, and other animals don't voluntarily ride bicycles, stand on their heads, balance on balls, jump through rings of fire, or perform other confusing tricks—they do so because they're afraid of the painful punishment they'll endure if they refuse.
Juan Pablo discusses his love for felines, including lions and tigers, whom circuses cart from town to town in barren cages, denying them the opportunity to fulfill their basic needs to exercise, roam, socialize, forage, and play. Many big cats are forced to eat, drink, sleep, defecate, and urinate in the same small space. "To see what things are done to them in the circus is really upsetting," he says.
Watch our behind-the-scenes video to hear Juan Pablo explain why kids shouldn't be taken to circuses that use animals:
Please never patronize animal circuses. If one is scheduled to come to your town, you can call on authorities to cancel it and, if it goes ahead, demonstrate outside the show. Encourage your friends and family members to pledge not to buy tickets to animal circuses by sharing this page!
Never forget: Every ticket funds cruelty to animals. Pledge never to go to a circus that uses animals now!