Covered with everything from sexy scales to oozing wounds, celebrities have appeared in chilling ads to make the case for animal rights. Discover the nightmare that countless animals endure every day—and help us end it!
Noah Cyrus is "cut open" for a lesson in dissection as a call to keep animals out of the classroom.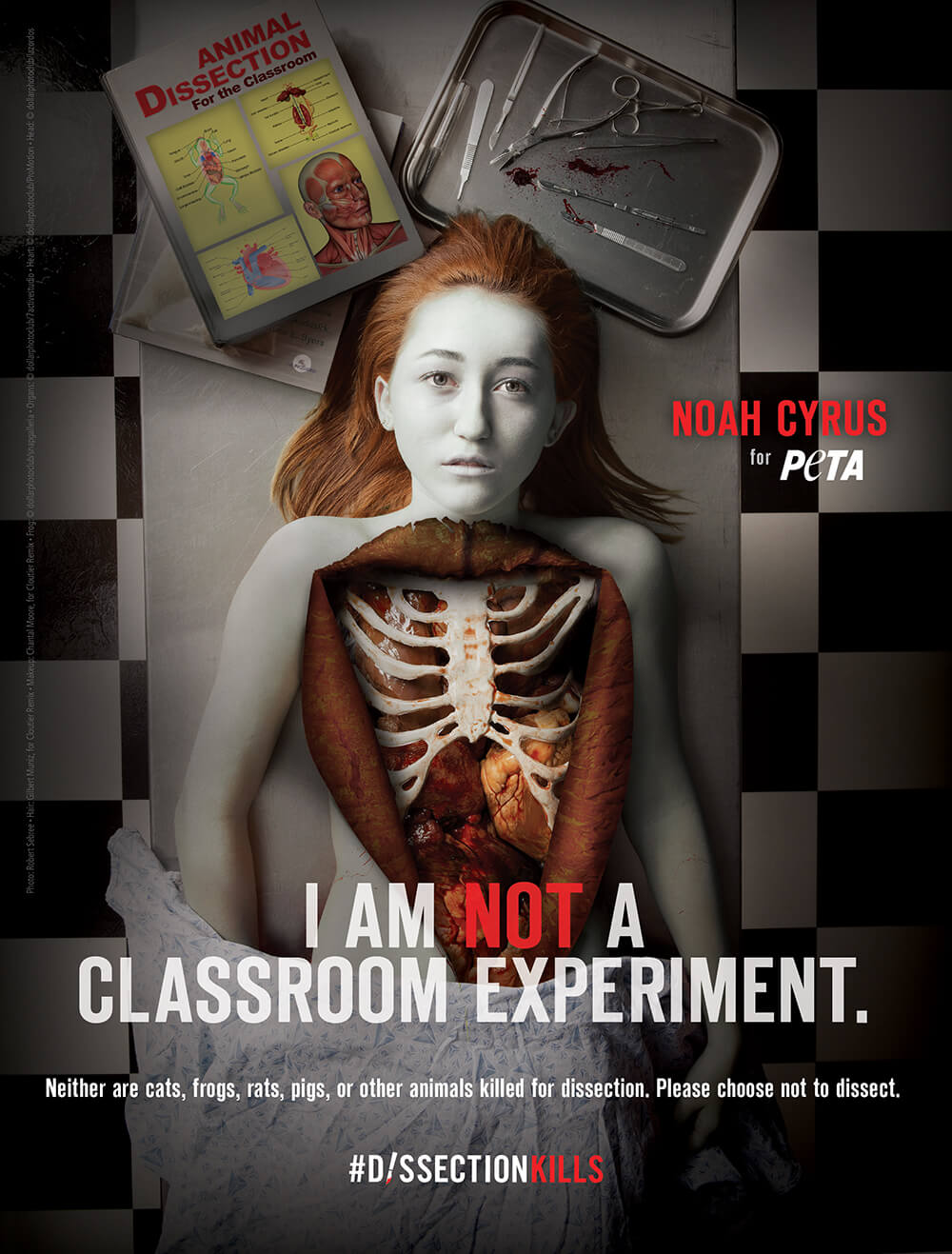 In his own characteristic—and bloody—way, "Prince of Darkness" Ozzy Osbourne exposes the viciousness of declawing cats.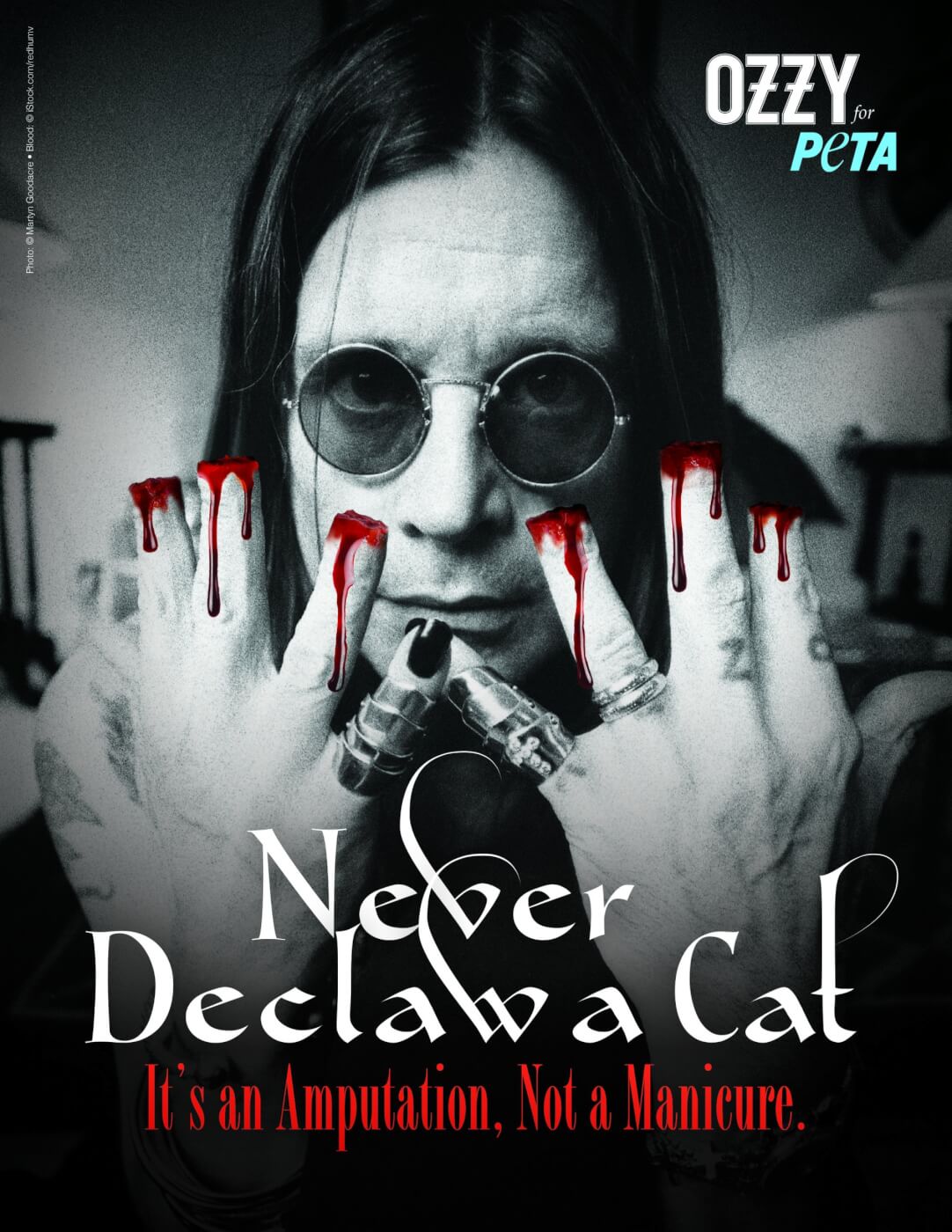 Joanna Krupa is used to turning heads but not quite like this—battered, bruised, naked, and holding a "sheep" who is bloodied from being beaten and abused for wool.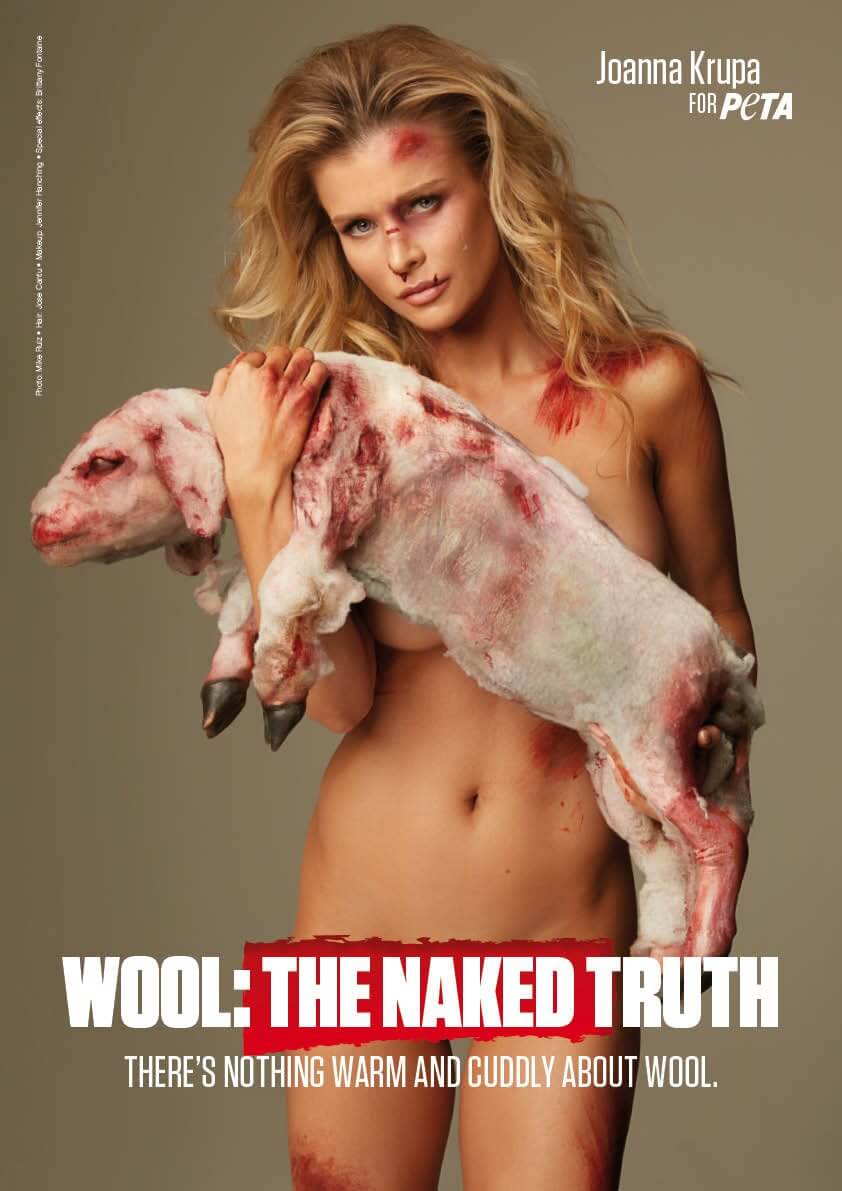 "Stolen for Fashion"—P!nk and Ricky Gervais' ad—opposes wearing fur and skin stolen from animals and has viewers' skin crawling.
In PETA's first-ever Halloween ad campaign, Sharon Needles—winner of RuPaul's Drag Race—targets flesh-eaters with the message that animals, like humans, are made of flesh, blood, and bone.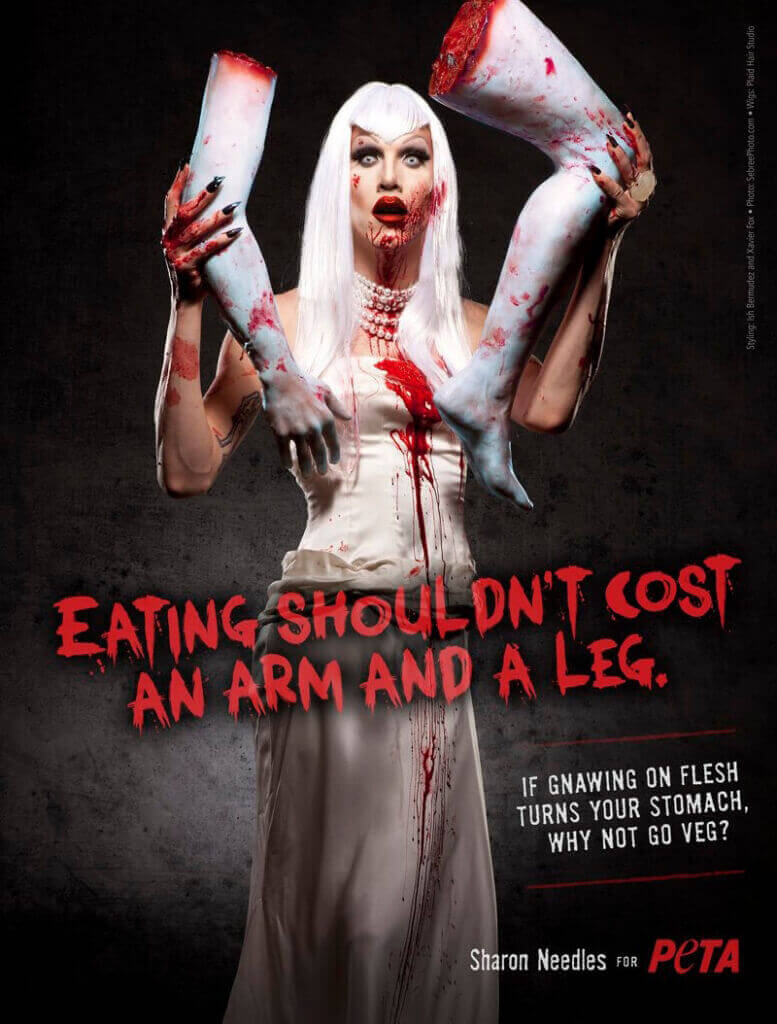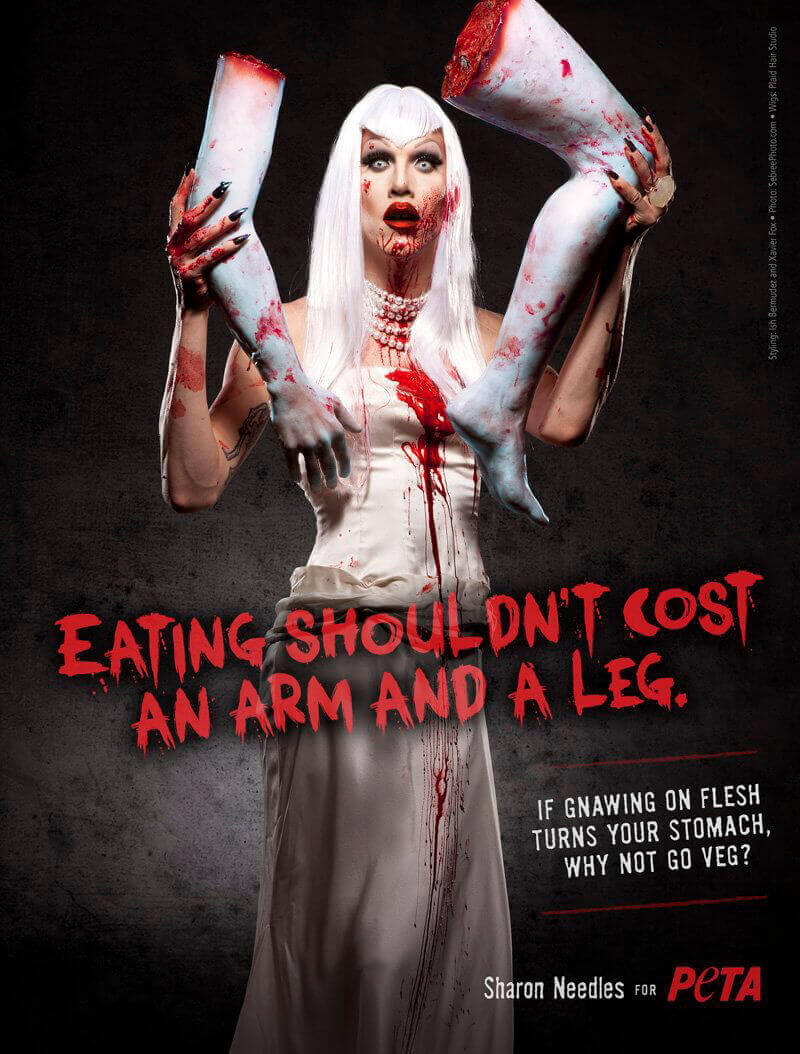 As a star of The Twilight Saga and The Walking Dead, Christian Serratos is used to working with vampires and the nonliving—but she would never wear part of a dead body.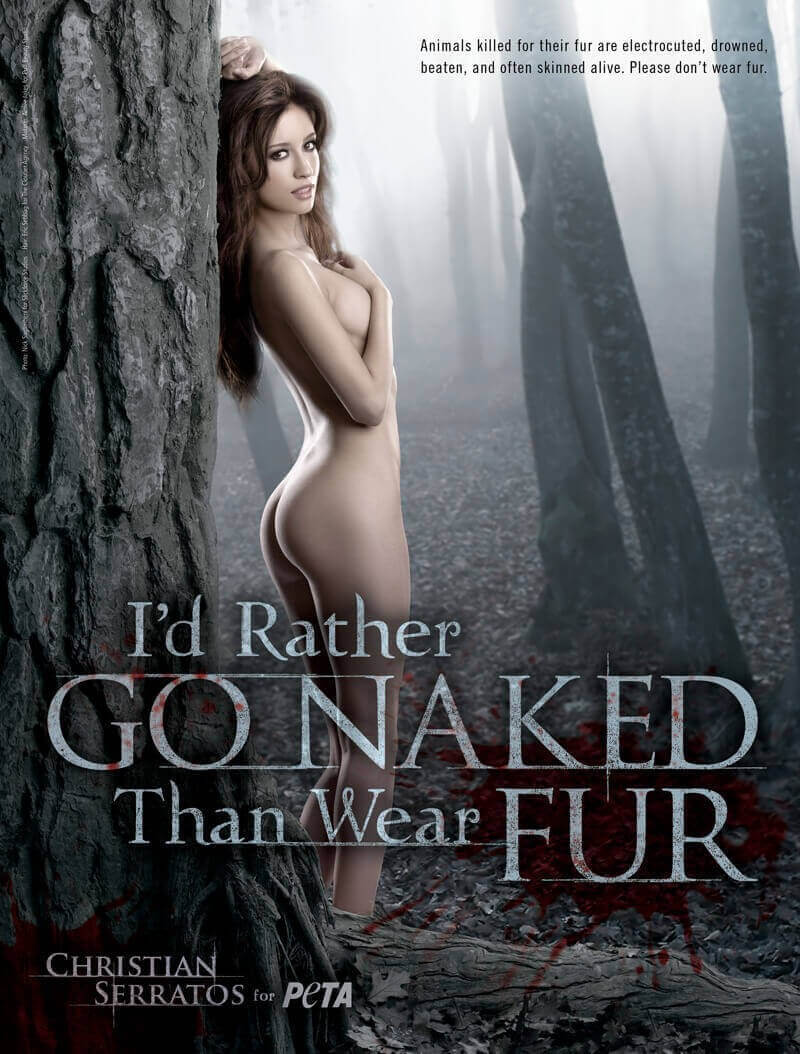 Maggie Q joined PETA to say that stealing fur for a coat, trinket, or bit of trim, whether from an animal on a fur farm or one who was trapped in nature, inflicts tremendous suffering—and takes away a life.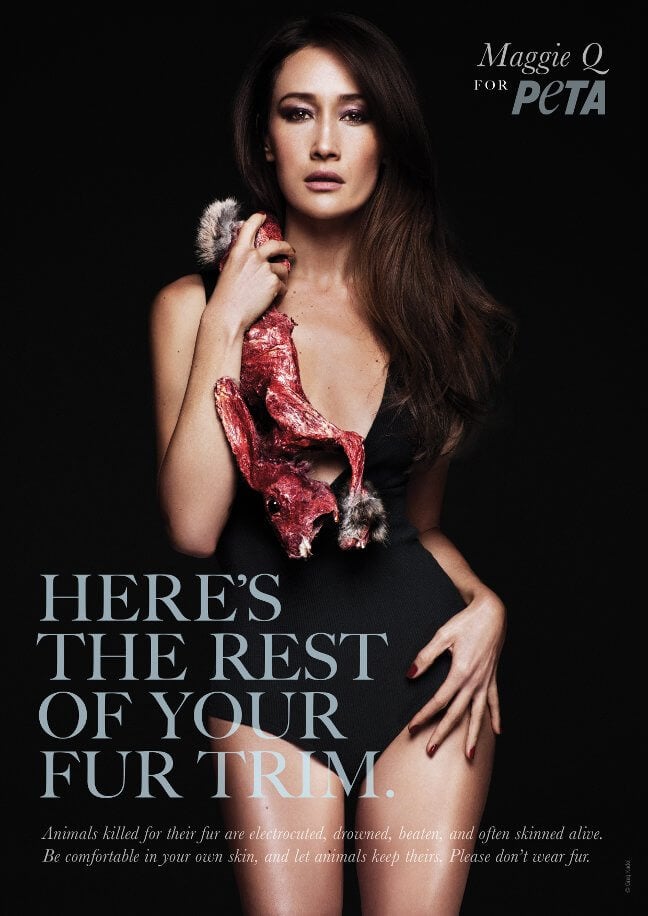 The "Mistress of the Dark," Elvira, has made a career out of scaring people, but the thought of what may befall cats when they're allowed to roam outdoors is what truly terrifies her.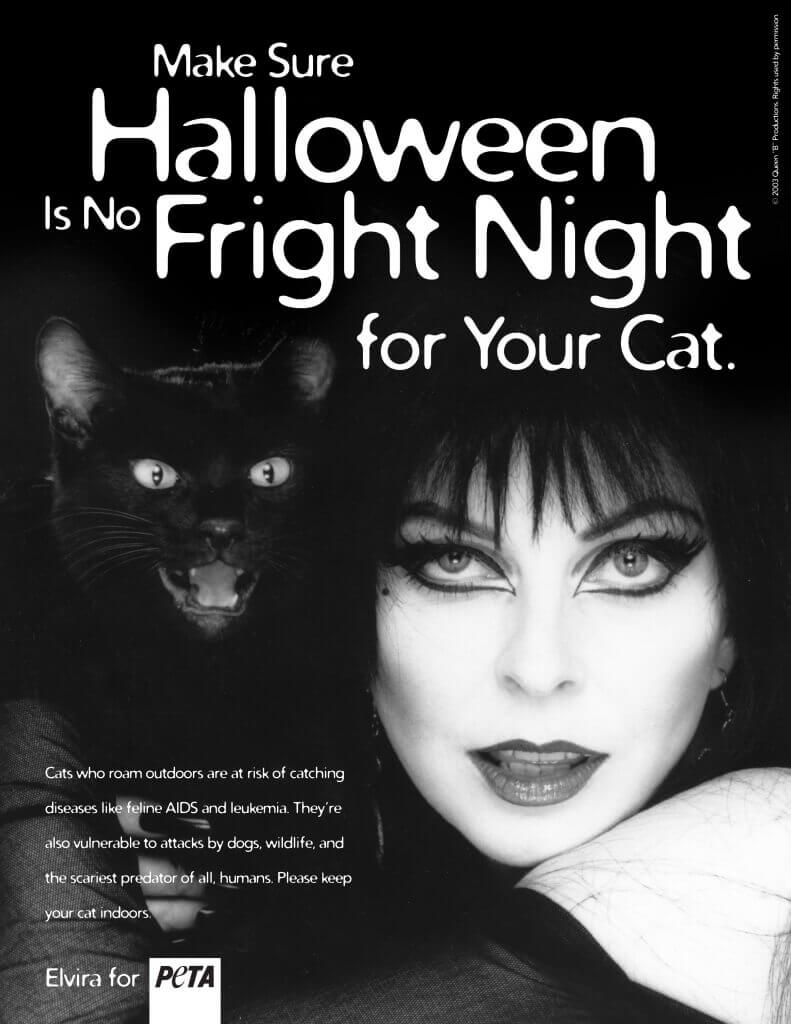 Musician Dave Navarro's intense rocker style includes an array of beauty products that help give him his dark edge, but some makeup is too dark even for him.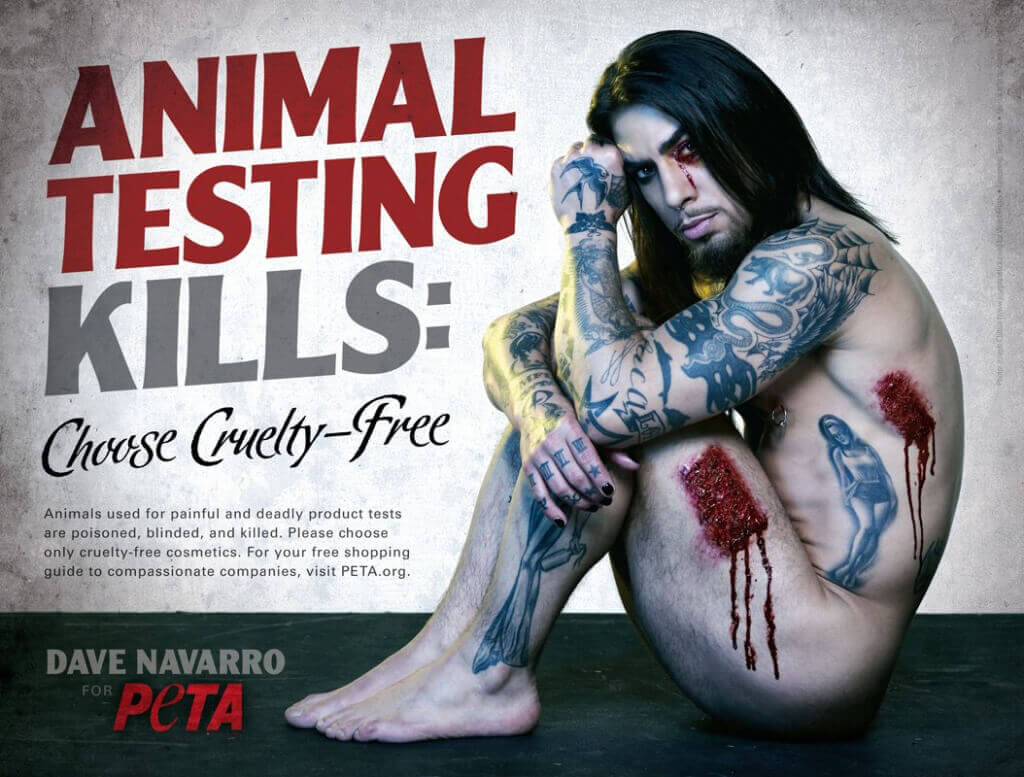 Singer D△WN learned that leather is made from the skins of animals, including cows, pigs, goats, dogs, cats, and "exotic" individuals, such as crocodiles, alligators, and ostriches. For every strip of leather, animals endure an agonizing life and a painful death.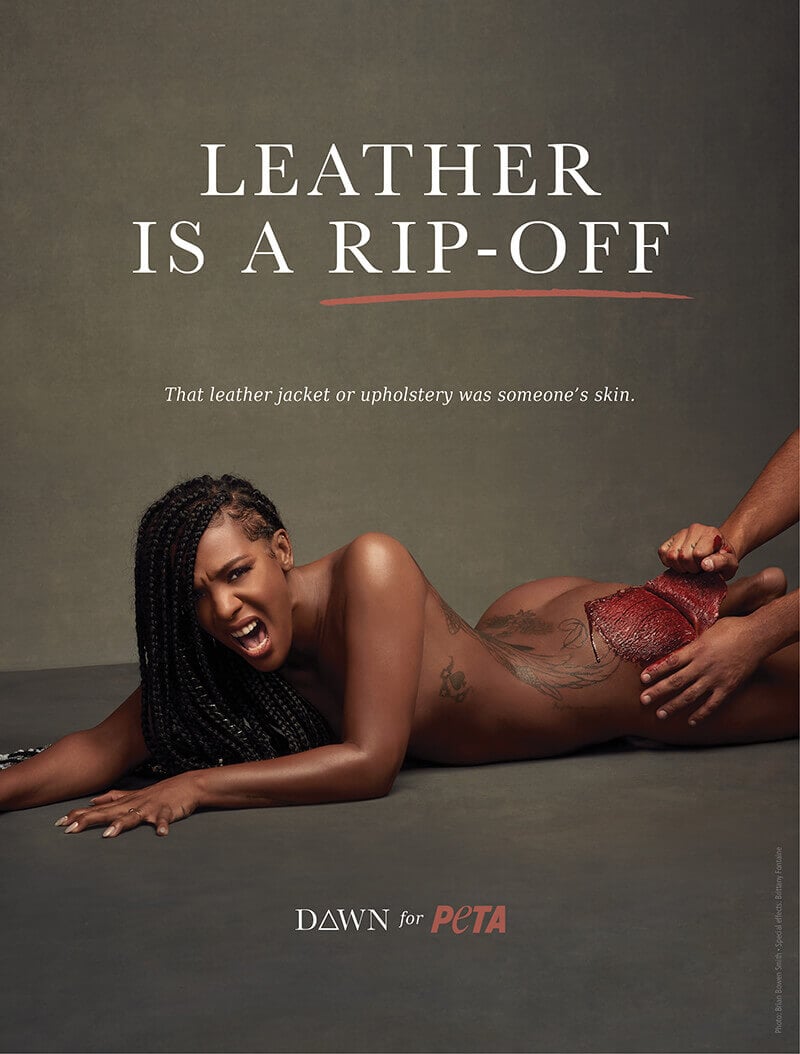 What could be more iconic than Sheryl Lee—who appeared as "dead girl" Laura Palmer in Twin Peaks—posing as a naked corpse for PETA's famed anti-fur campaign?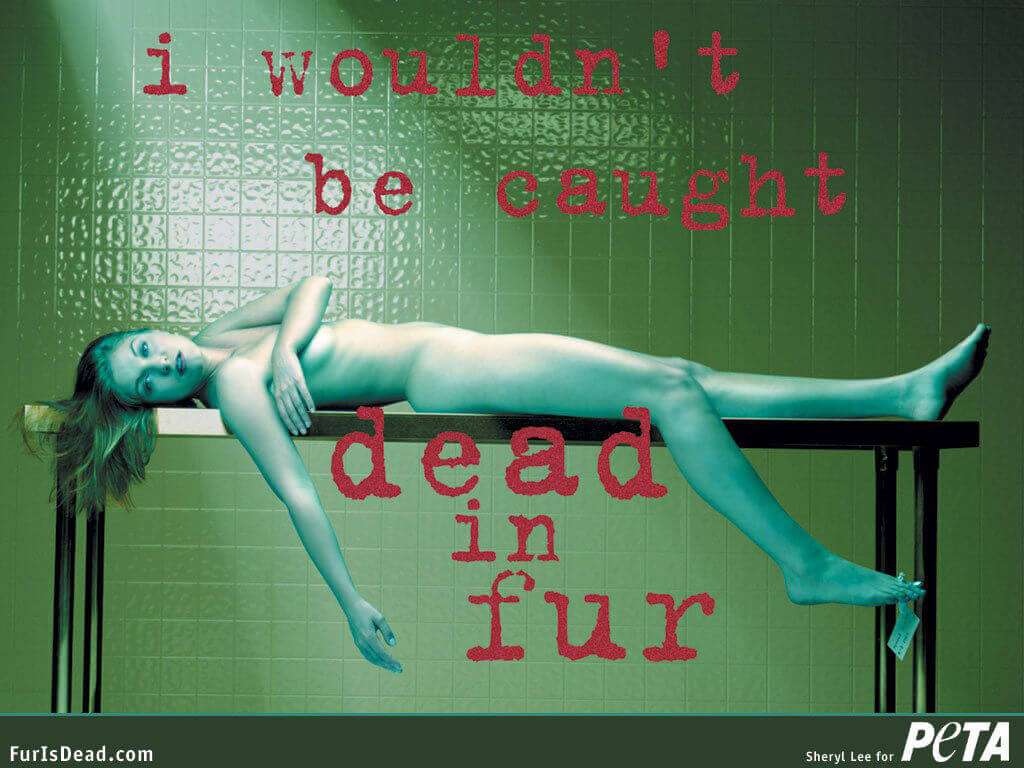 These twin sisters set trends on stage with their appealing blend of pop, punk, and rock and off stage with their unique and daring fashion sense. But fur is one thing you'll never see them rocking.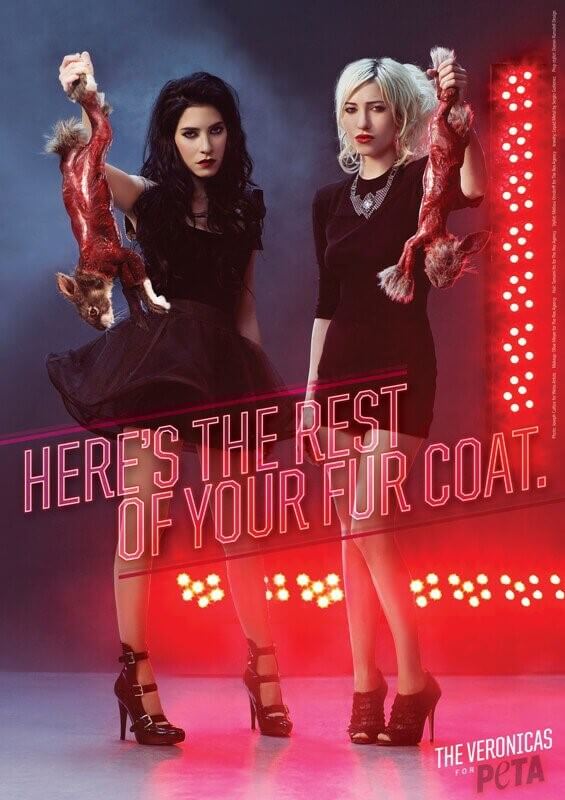 The lead singer of Garbage, Shirley Manson, steps in front of the camera to show consumers what the fashion industry doesn't want them to see: the bloody, lifeless bodies of animals who were drowned, beaten to death, gassed, electrocuted, or skinned alive for their fur.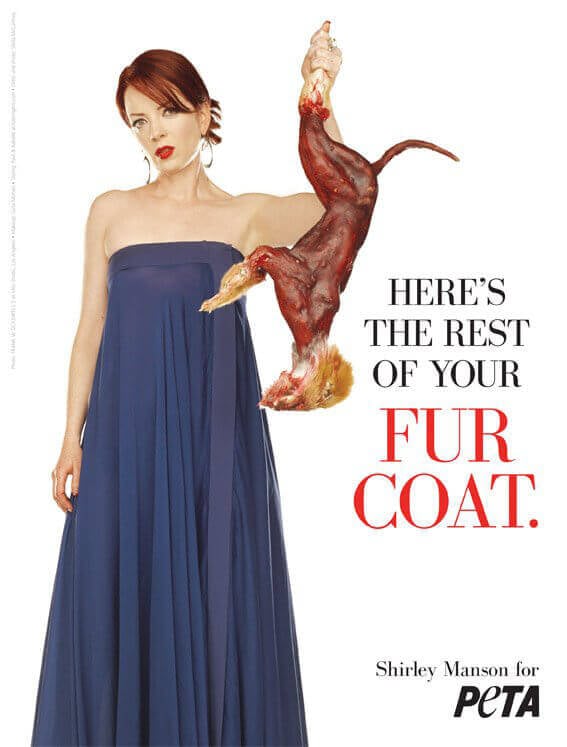 Model Lisa B let everyone know that using exotic-animal skins is just plain cruel.
Legendary horror queen Karen Black wouldn't be caught dead in fur.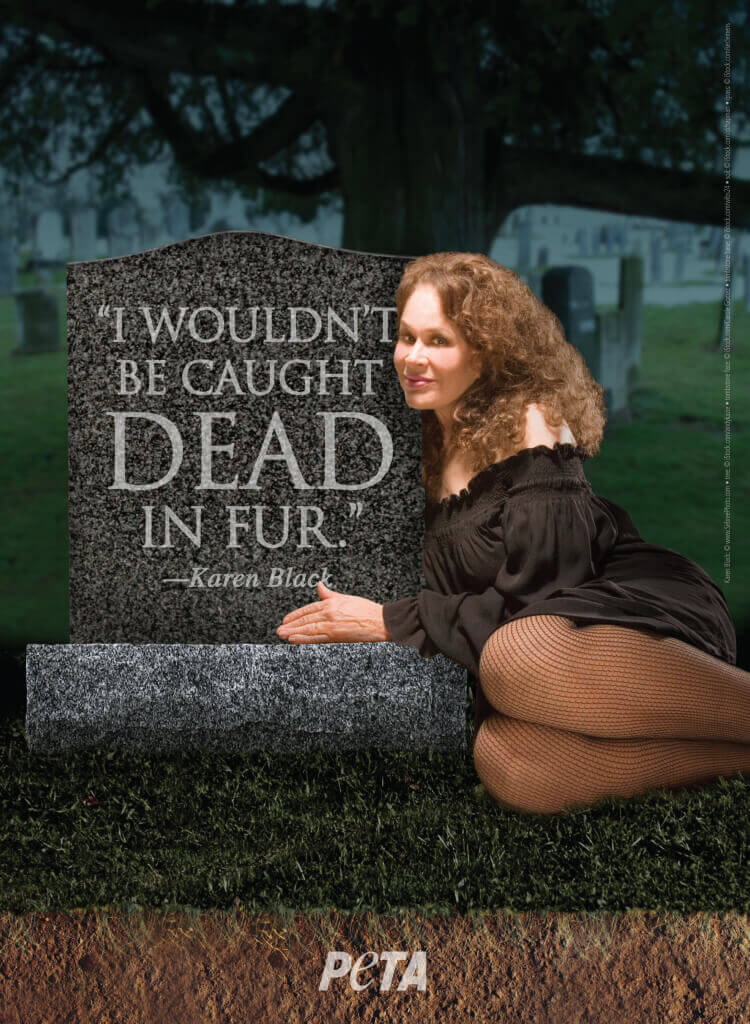 Looking for Ways to Get Active for Animals?
Check out PETA's activism tips and see what you can do to help animals today.